Discussion Starter
•
#1
•
Hi everyone
Recently purchased a 2002 Vert M3 with 90,000 on the odometer. Adult owned and very well maintained its whole life which has me confused about the condition of my OEM Chrome Shadow 18s.
I initially thought it was brake dust, but when the black splatters didn't come off I was 100% convinced it overspray from someone painting the calipers black.
Aftering posting on m3forum.net I was told my chrome shadow finish was "decaying" so the black "splatter" was actually the base coat revealing itself after the top coats were decaying.
After searching on all the bmw m3 forums and a general internet search, I have not seen anything that compares to my wheels. Yes I have seen some posts that argue the finish is not the best, but I have seen NO post that reflects what I am seeing now. If every m3 owner with the OEM 18s has this decaying finish issue, why aren't I seeing more information about it? More importantly, why doesn't anyone else's wheels have that splattered spray paint look?!
I am not convinced so I wanted to get more information. Thanks to all that help. Take a look at these photos and you tell me what you think is going here.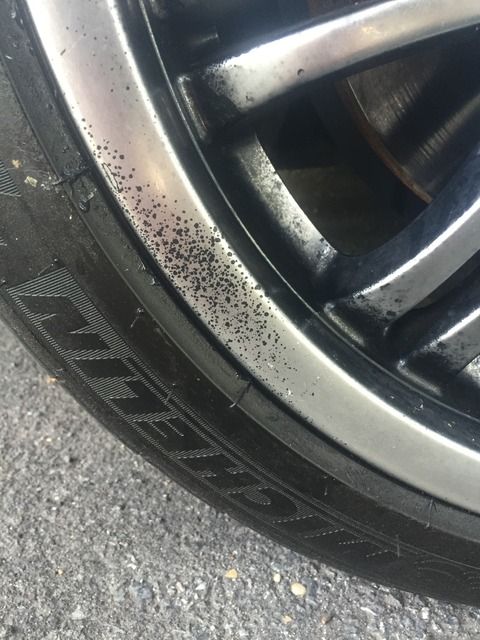 Heres a pic after I tried to strip the blackness thinking it was paint, didn't help at all: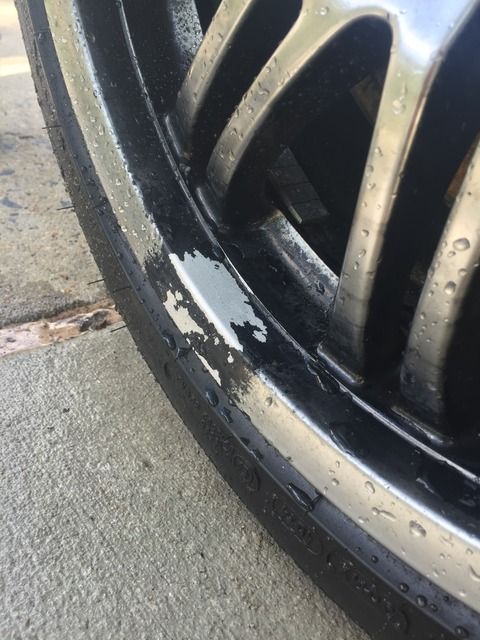 Link to rest of photos:
http://s210.photobucket.com/user/mightyhealthyy/library/BMW m3/BMW M3 Wheels?sort=3&page=1
_a_