Discussion Starter
•
#1
•
http://www.nexternal.com/uuc/Product467
They're giving away magnetic drain plugs all you pay is 7$ shipping
1 per customer per address get em while theyre hot!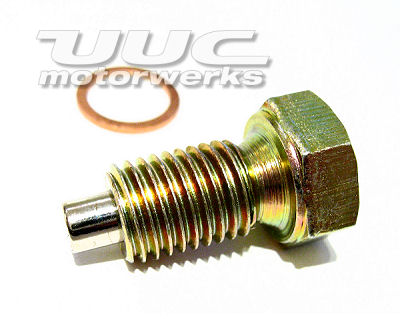 Oil is the "life blood" of your engine, so you want to do everything you can to ensure it stays clean and does it's job.

Nevertheless, wear of moving parts is a fact of mechanical life, but you want to keep an eye on exactly what's going on... excessive metal particulate and flakes can signify damage or cause excessive wear.

Our magnetic drain plug captures ferrous particles in the oil which you can inspect when performing an oil change.

This part is made using a genuine BMW oil drain plug and copper washer which is then modified with the addition of a magnetic tip.
:excited: :excited: :excited: :excited: :excited: