Discussion Starter
•
#1
•

This Jet Black BMW 328i was brought in for an extensive paint correction this past winter. The owner had just purchased it from a dealership and was not pleased with the condition of the car because of the heavy swirling, scratches, severe marring, etc…


Needless to say, the car was just a little dirty when it arrived due to the drive down all the way from Maine. It was covered in road salt and loaded with sand and grime, so I knew it was going to be a very long and extensive wash. In order to prep the car for polishing, it was crucial to remove every little bit of sand and salt from every crack and crevice. The last thing you want is to have dirt falling out of the cracks while polishing and contaminate your buffing pad, creating damage to the paint.


This is what the car looked like when it arrived at the shop.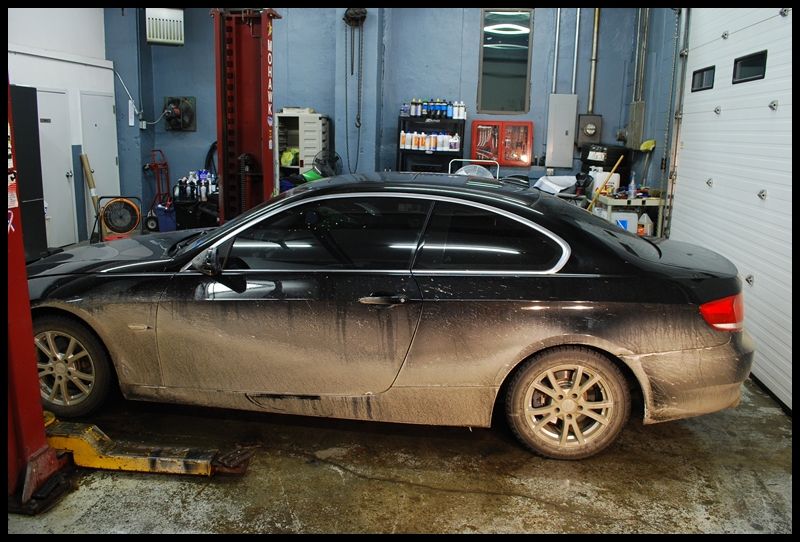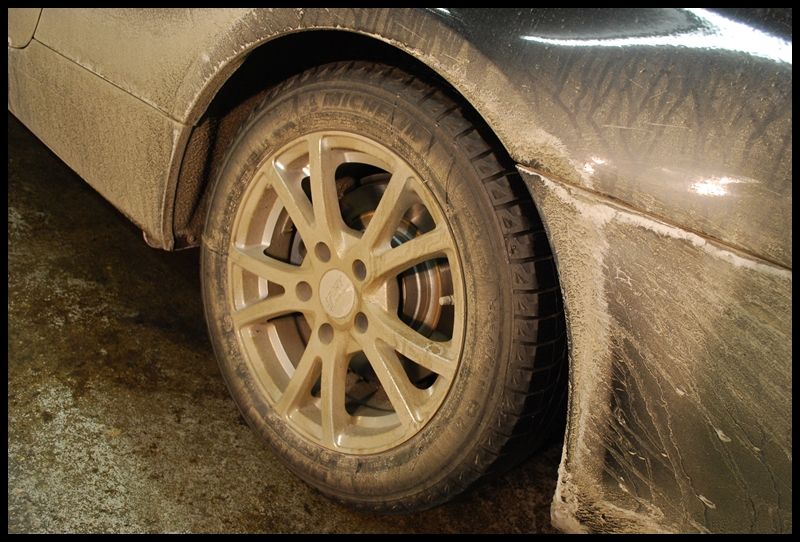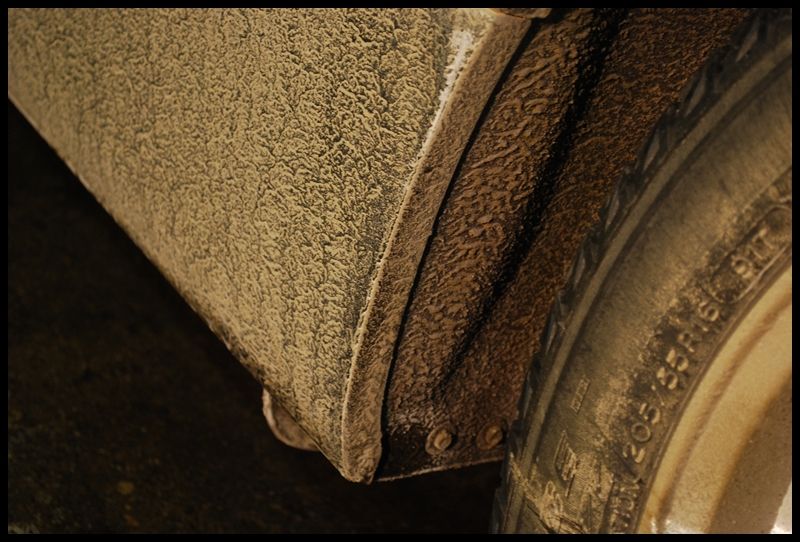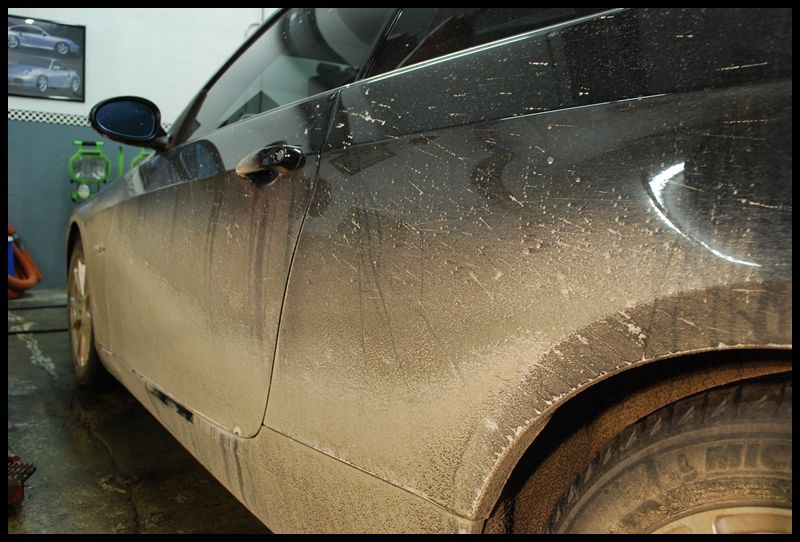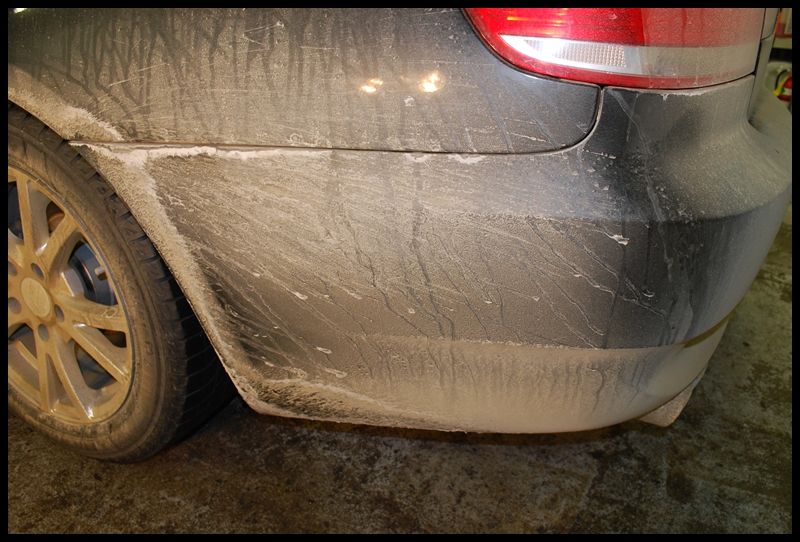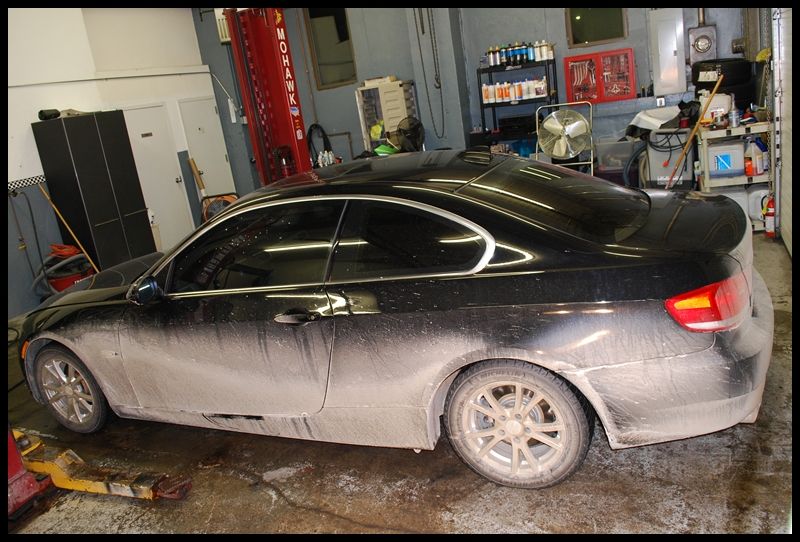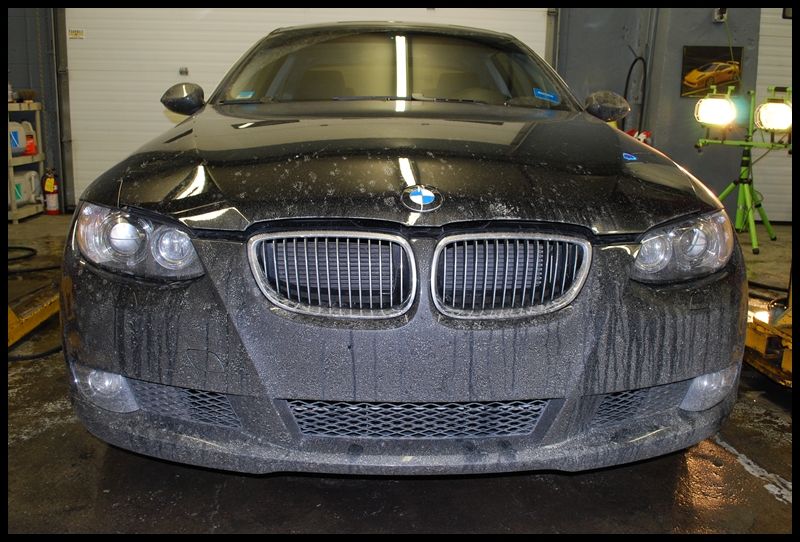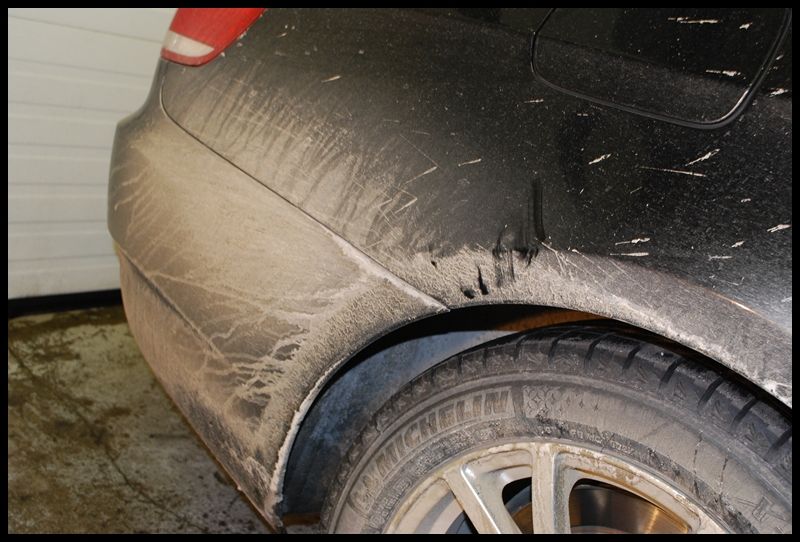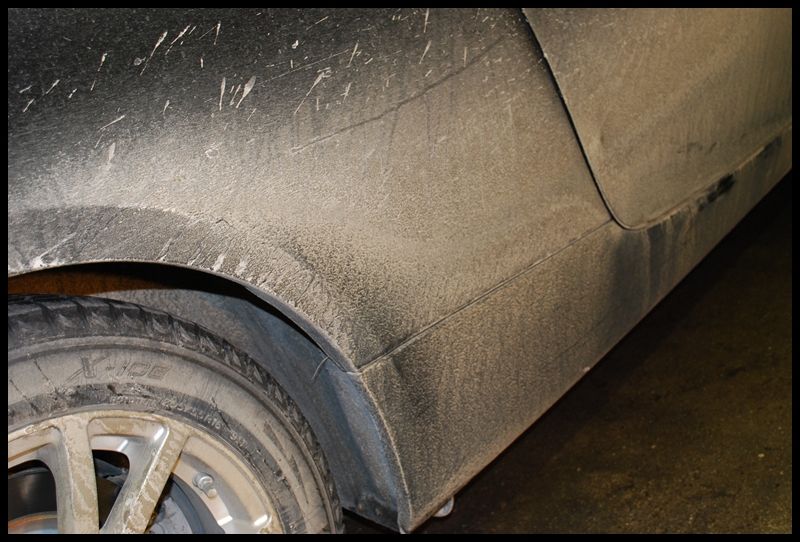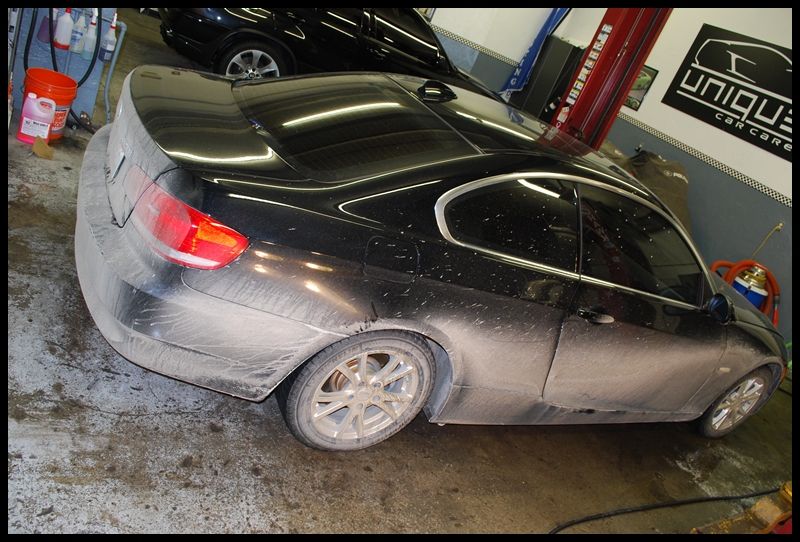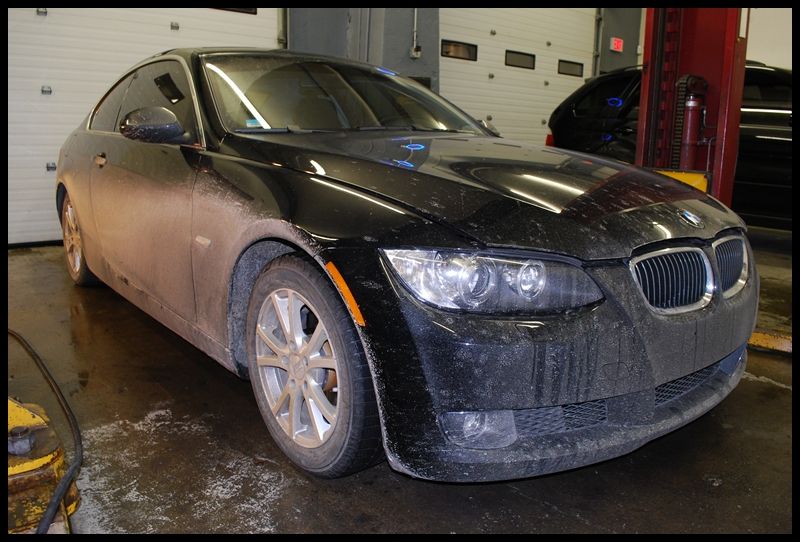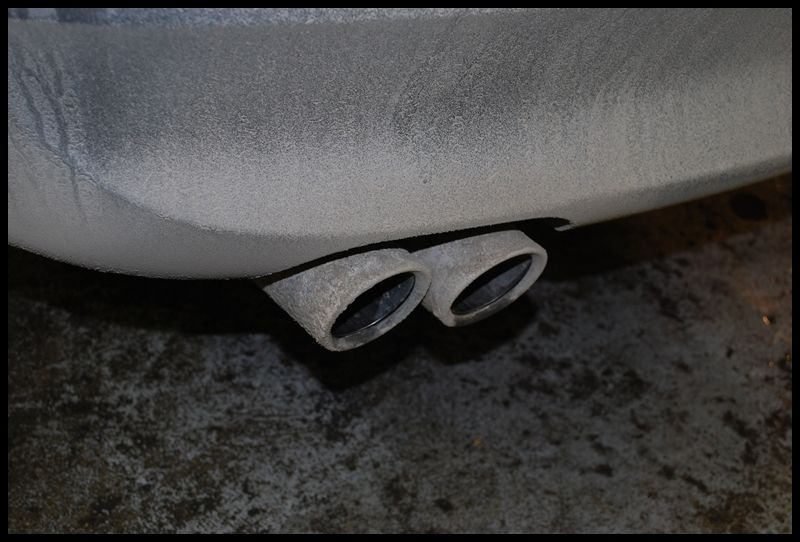 As you can see, it was absolutely covered with salt and sand, so the first step was to give the entire car a thorough rinse.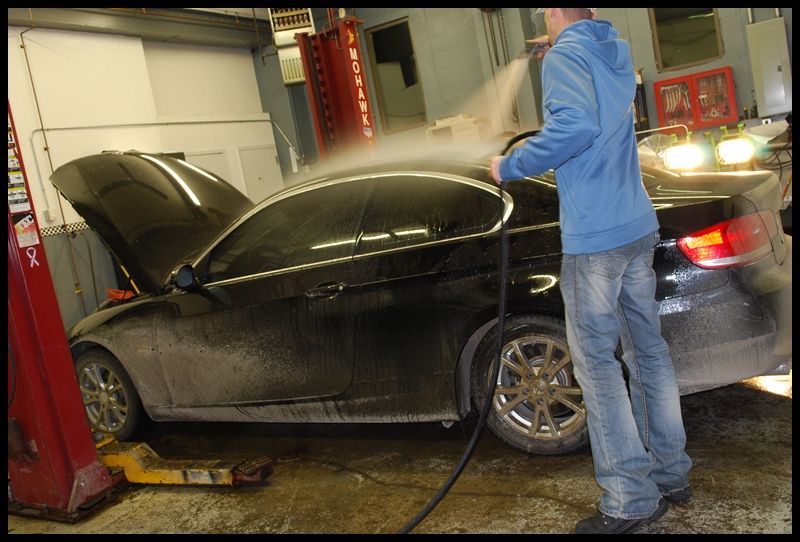 Dirt was just pouring out of the wheel wells…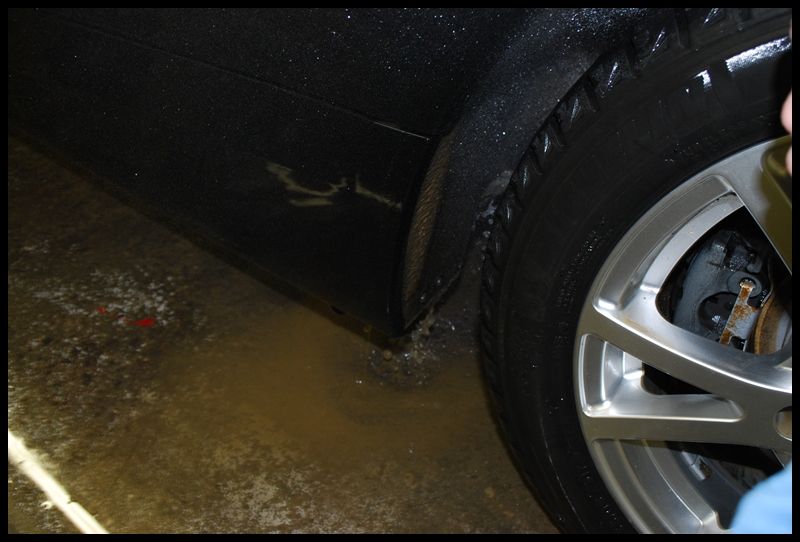 This is the huge mud puddle it created!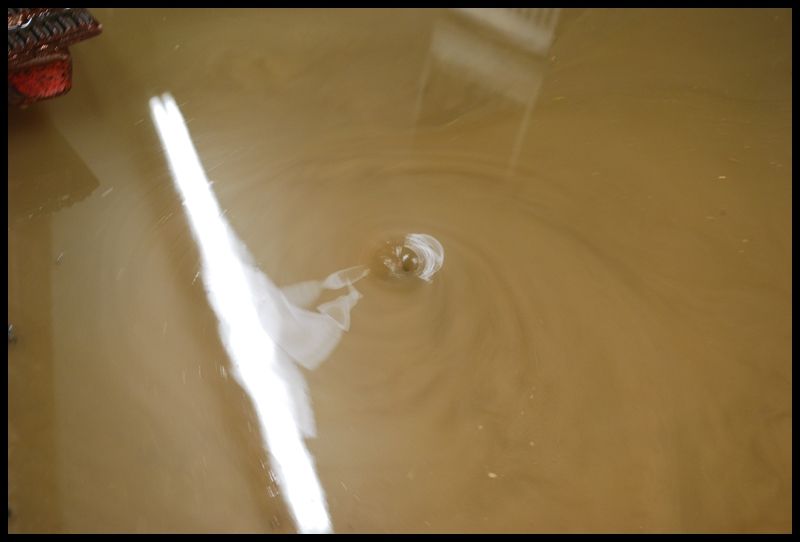 After the rinse, I cleaned all door, hood and trunk jambs with degreaser using a variety of brushes to ensure every bit of sand and salt were removed, as well as the engine bay. I used a Swissvax brush saturated with degreaser to get all the little nooks and crannies as clean as possible.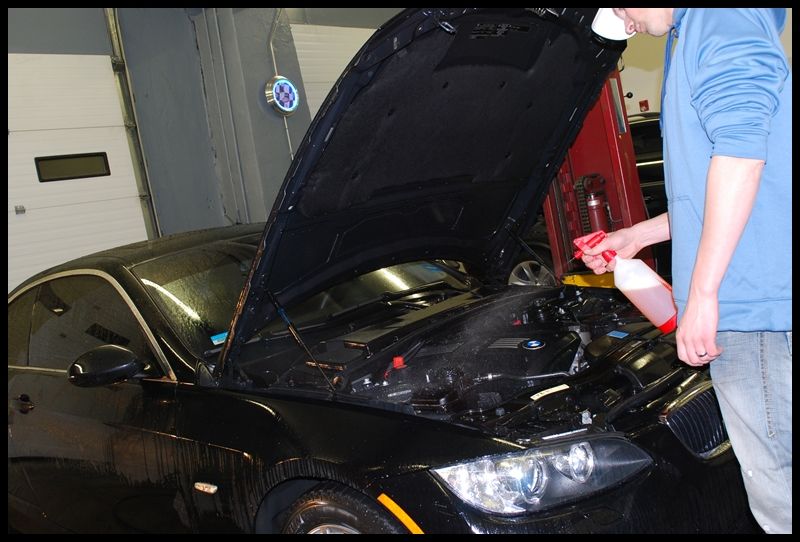 I soaked down the car down with suds using my foam gun and let it dwell for several minutes before rinsing it using high pressure to remove any additional contaminants from the paint to reduce the chance of marring the paint. The owner had told me that the paint was pretty rough underneath, but I didn't want to make any more work for myself by marring the paint. I was very careful while washing and rinsed my wash media constantly to keep it as clean as possible. Once the paint was free of salt and sand, I gave it a claybar treatment to remove any bonded contaminants.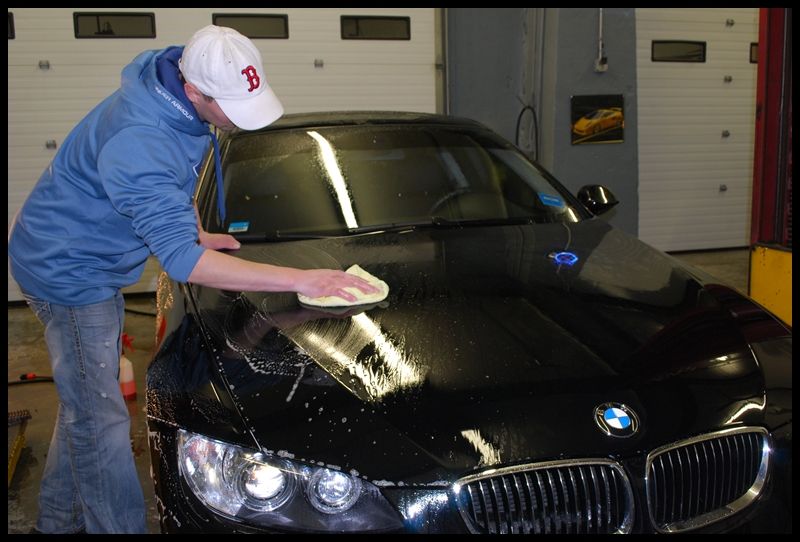 After almost 4 hours of washing, I dried the exterior, wiped all jambs clean and blew out all cracks and crevices with purged air to remove any additional dirt that might have been hiding.


This is what the paint looked like….OUCH!!!!!!!!!!! :tsk: