Discussion Starter
•
#1
•
This 2-door Honda Accord was brought in to us for "The Works" (complete detail, window tint and clear bra). The owner just purchased the car and wanted to get everything out of the way in one shot, so that's what we did!


First, we gave the exterior an extensive hand wash and claybar treatment, then polished the complete exterior with Menzerna Power Finish using an orange foam pad, followed by Menzerna 85rd using a black foam pad via DA polisher. Before the clear bra was installed, I wiped the paint surface clean with alcohol to make sure there were no polishing oils present that could interfere with the adhesion of the film.


I love the design of these cars and knew that once the windows were tinted that it would really spark it off, not to mention keeping the interior cool during the summer months. Here is what the car looked like after polishing, but before we applied any protection to the paint and finishing touches were taken care of.






Here is Matt working his magic on the windows….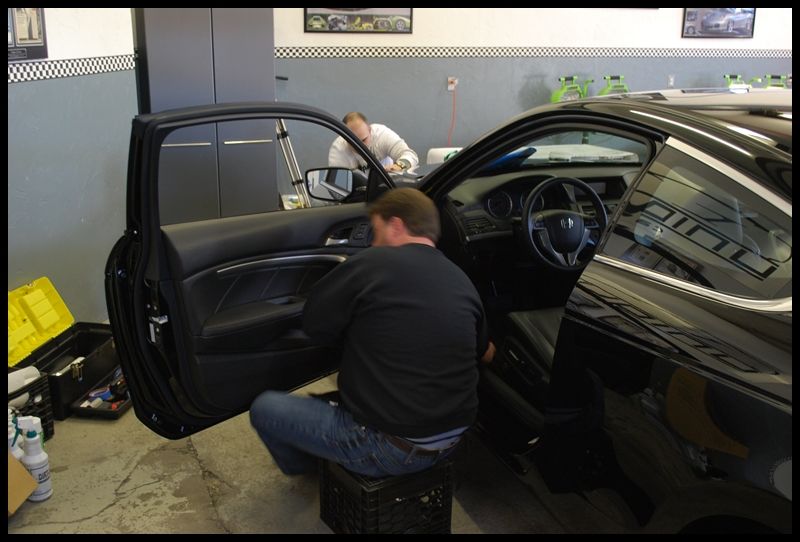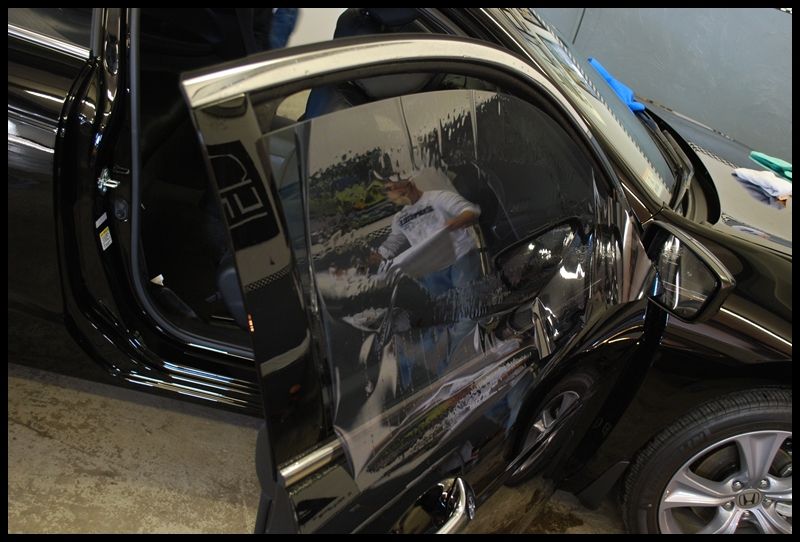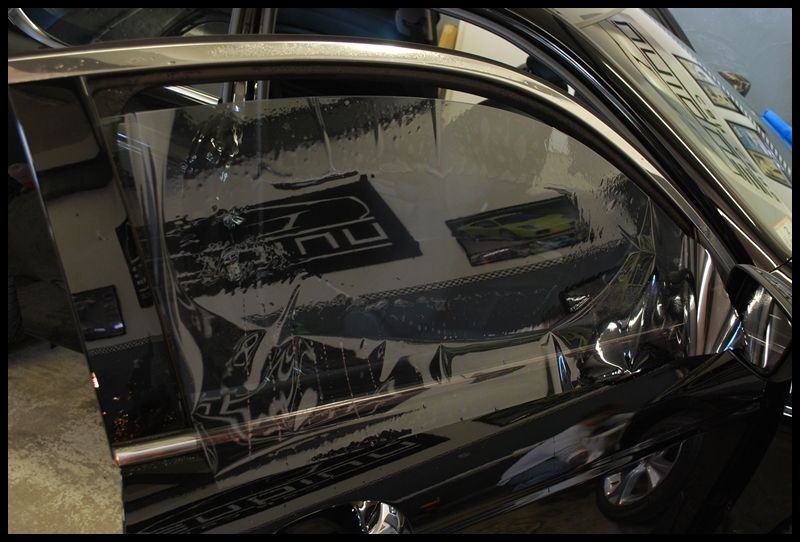 Lou applying clear film (aka clear bra) to the front surfaces (partial hood, partial fenders, complete front bumper and side mirrors).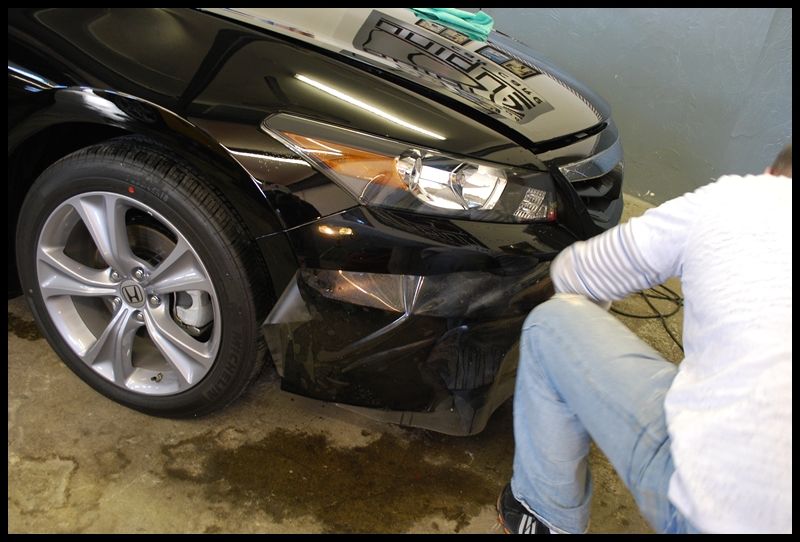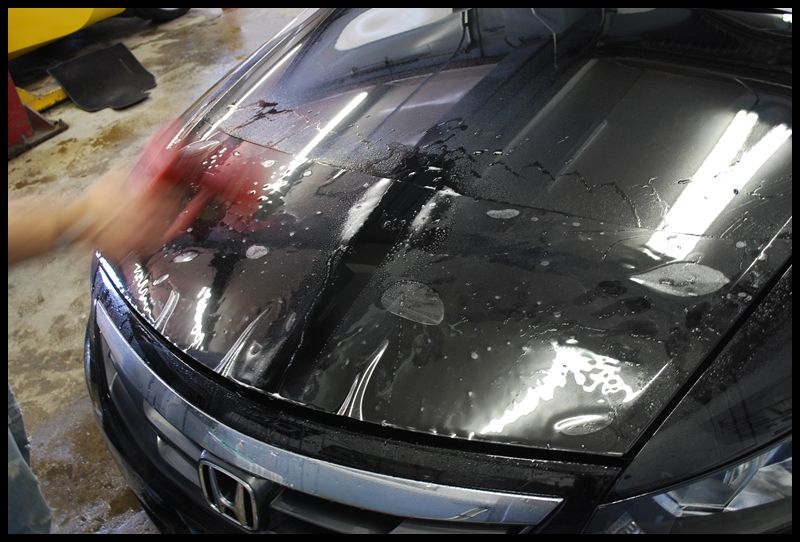 We used Madico 35% film and the finished product came out absolutely perfect!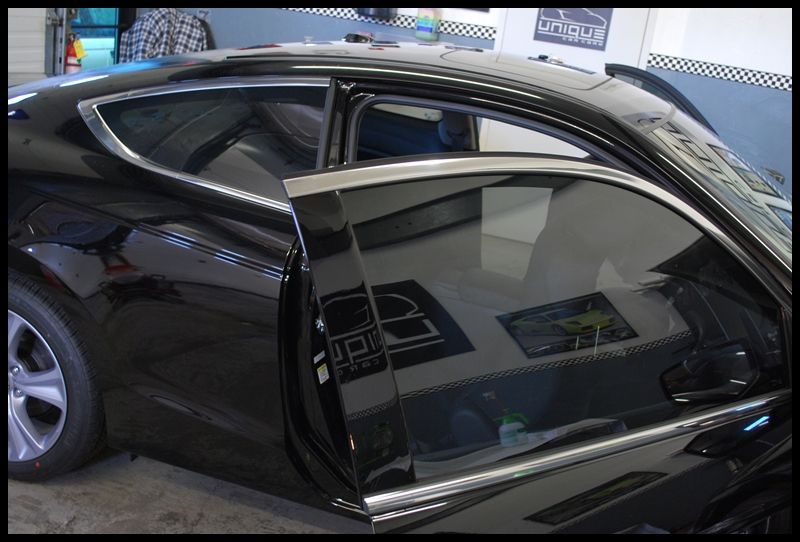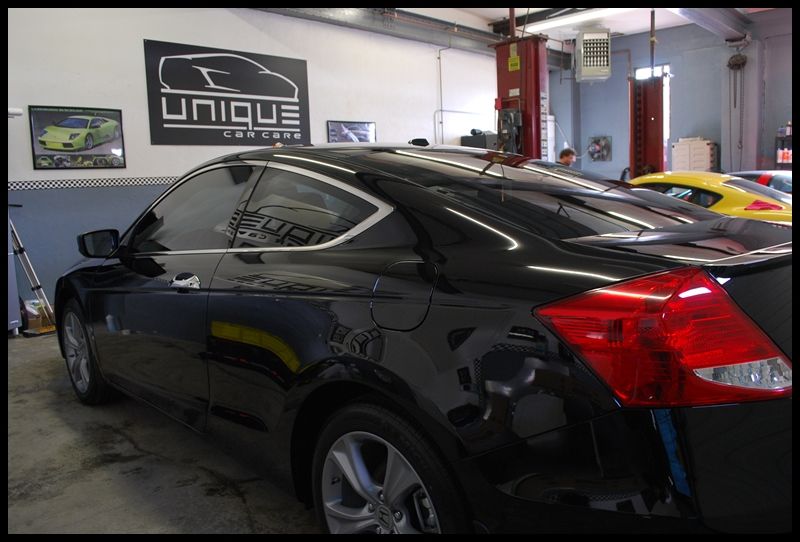 The clear bra turned out really nice as well and was barely noticeable.






Once the film and clear bra were finished, I sealed the clear bra and exterior paint surfaces with Blackfire Wet Diamond sealant. Here is what it looked like outdoors after everything was finished.


Much better! :thumbsup: