This brand new BMW 5-Series was in for a quick detail and custom clear bra install. The owner plans on keeping the car for quite a while and wanted to make sure the front of the car was protected from stone chips due to the horrible road conditions here in New England.


He opted to cover the entire front-end, which includes complete hood, complete fenders, complete front bumper and side mirrors. In addition, he decided to cover the rocker panels and custom splash guards behind the rear wheels.


In order to prep the paint for the film install, I gave the exterior a hand wash, clayed all paint surfaces to remove any bonded contaminants, then polished the exterior with Menzerna Power Finish to ensure the paint was as perfect as possible. After all the polishing was complete, I wiped all surfaces down with alcohol to ensure there were no polishing oils present, which leaves a perfect foundation for the film to adhere to.


Before the install, I removed the X-Drive emblem and fender lights in order to wrap the film underneath in order to avoid unnecessary seams.


Laying down the film on the hood using bulk film...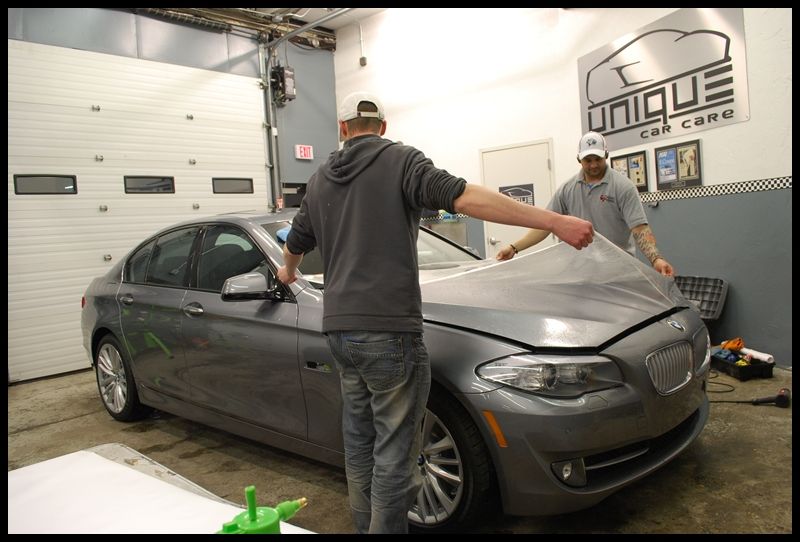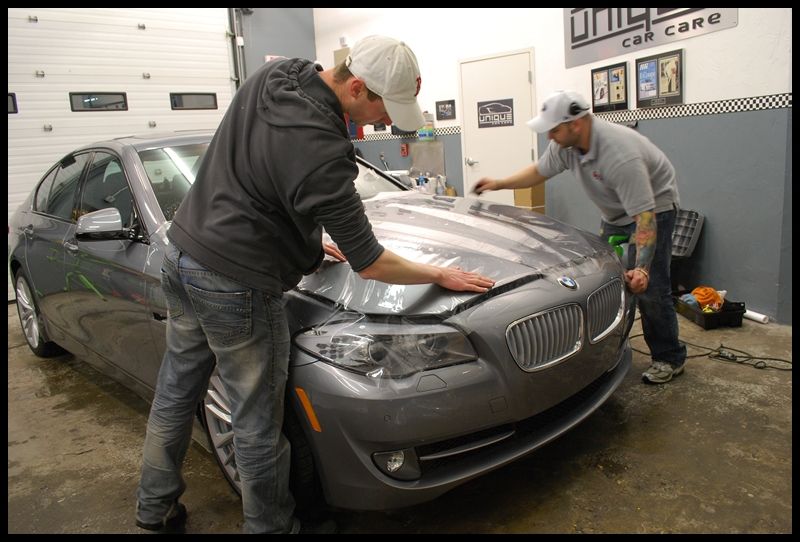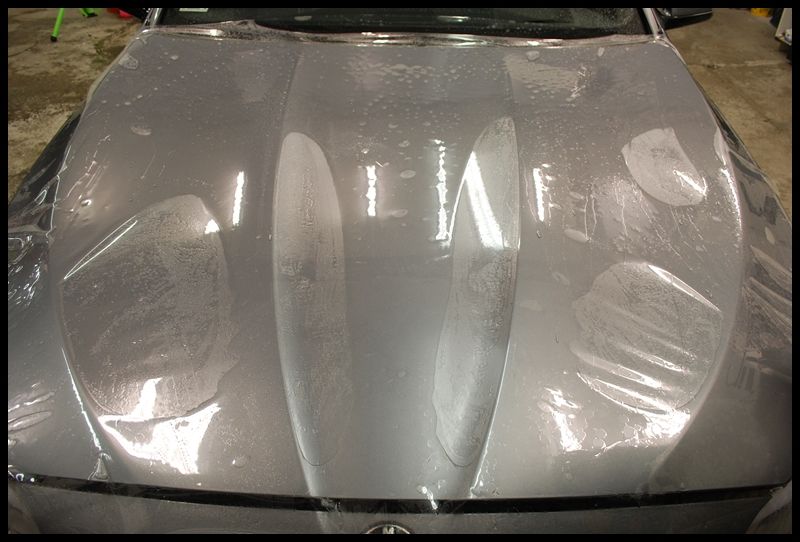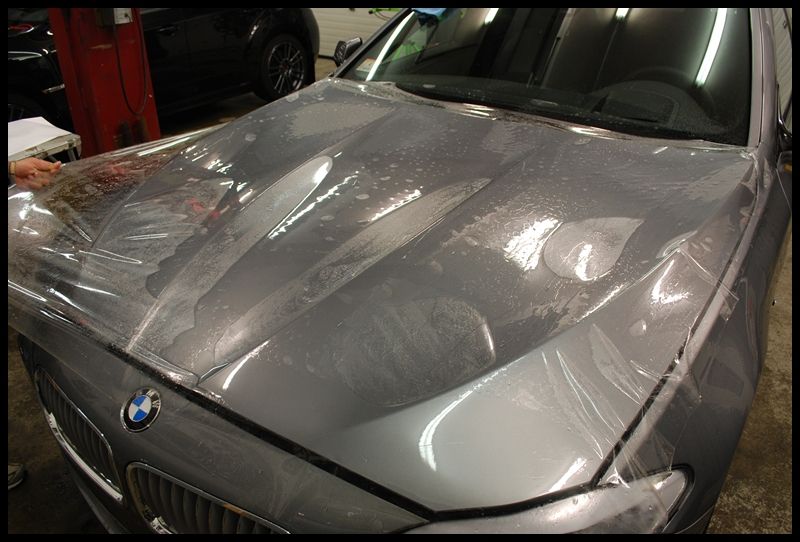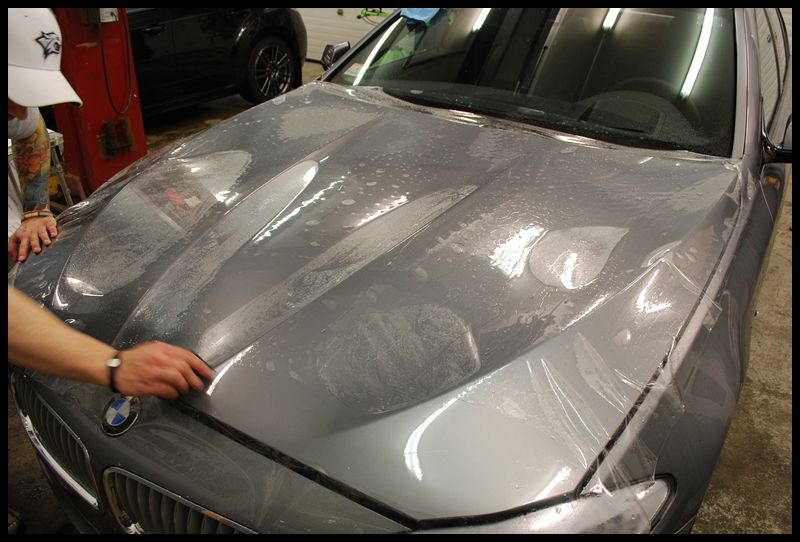 We use bulk film instead of a pre-cut pieces because it allows us to wrap all the edges over and trim the film really close to the headlights, openings, edges, etc... Most pre-cut kits have at least a half inch gap around all edges and have really odd relief cuts, which really detracts from the overall looks and increases the chances of a damage occurring.


Laying down the film on the fenders...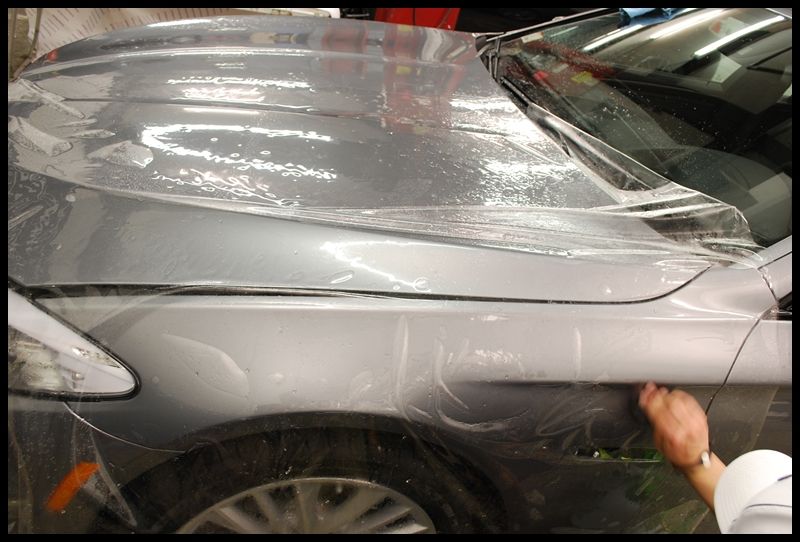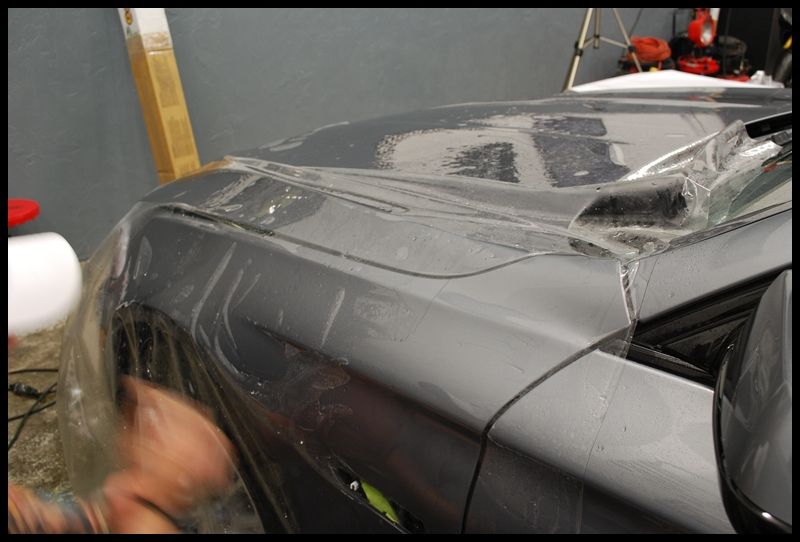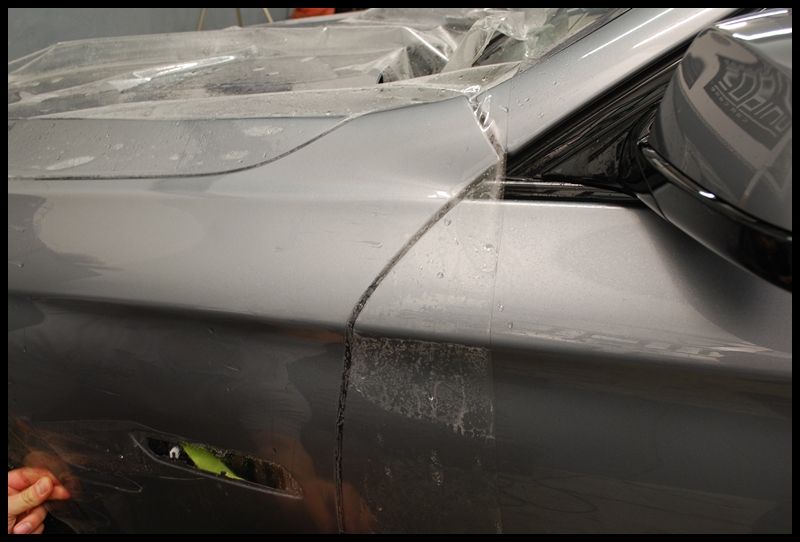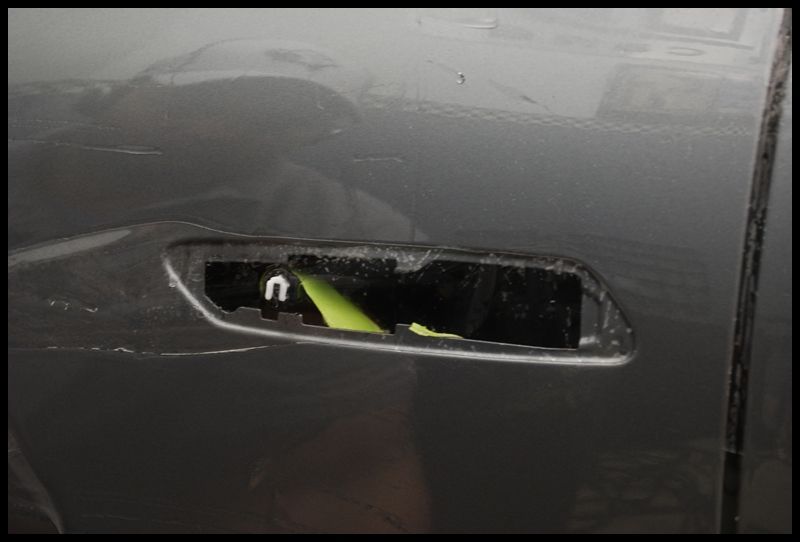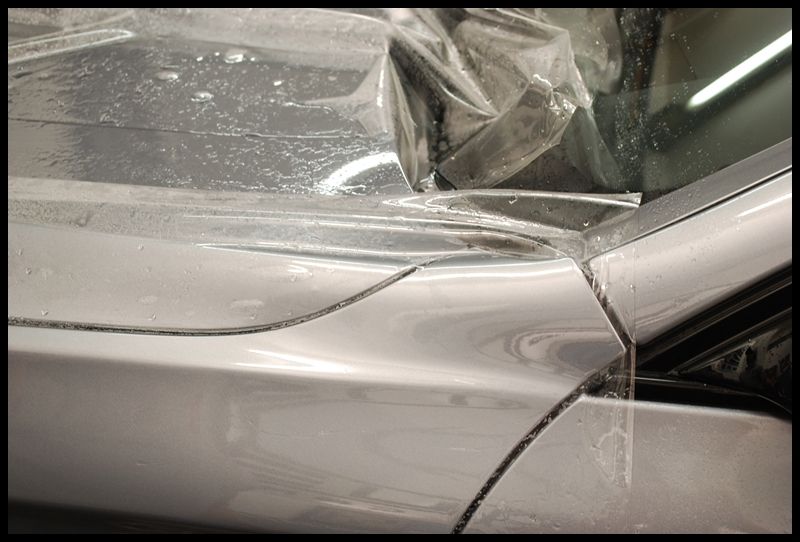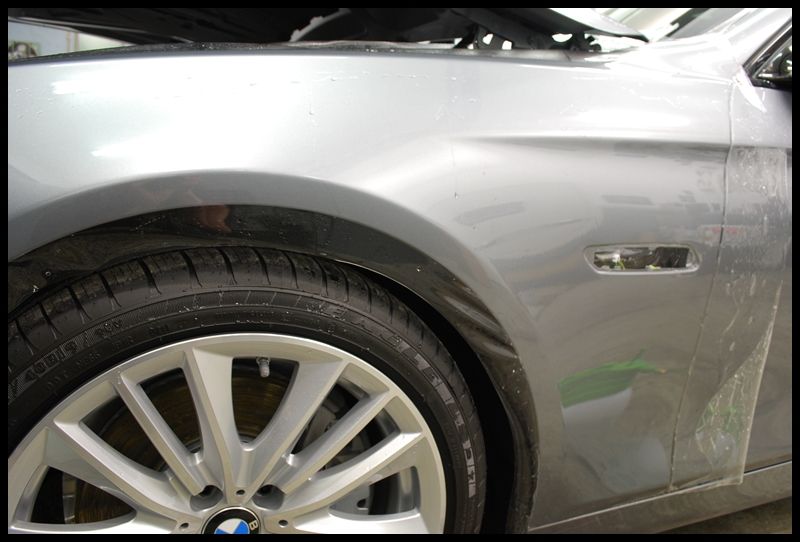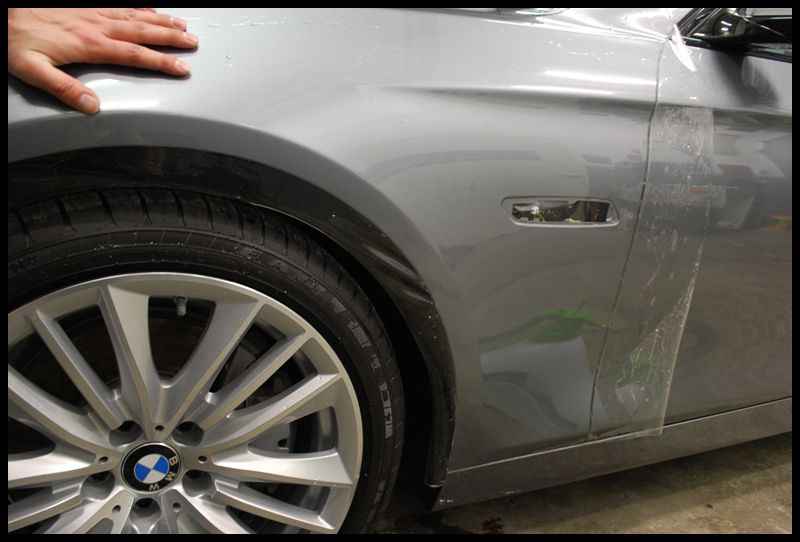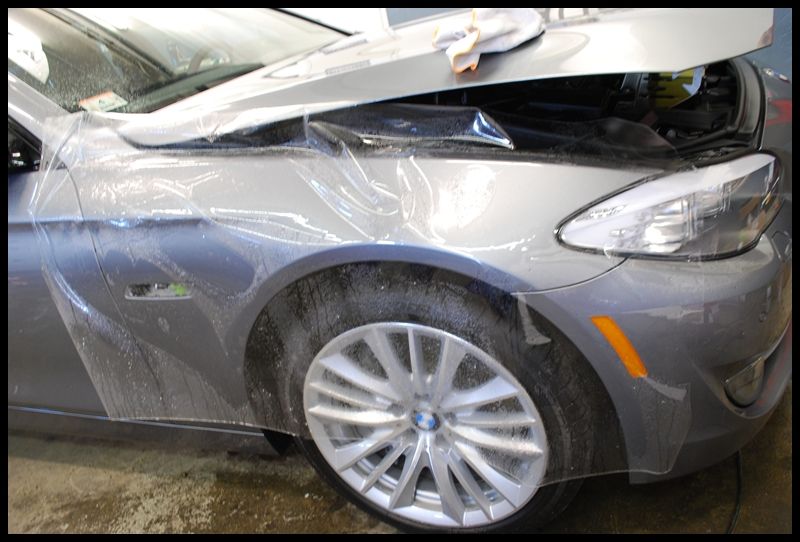 The film is applied right over the fender opening and trimmed on the edge for maximum coverage and a seamless install.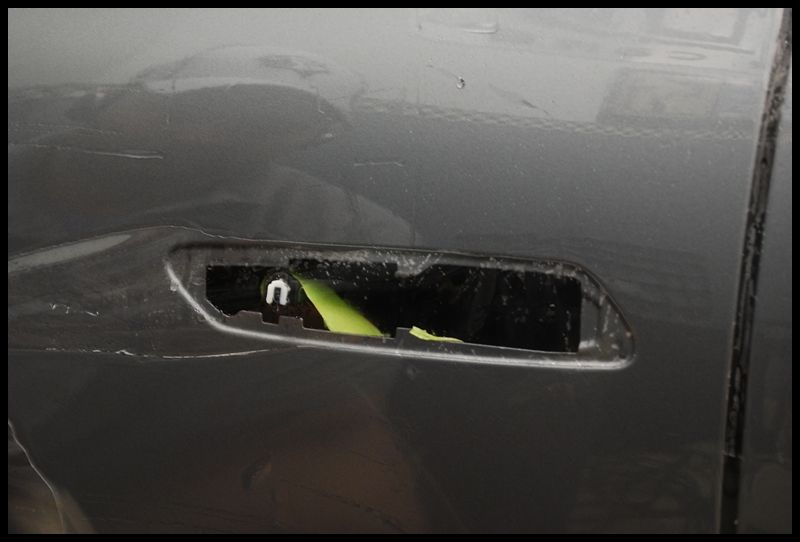 The rocker panels are very prone to damage, so we covered them completely in film...