E46 '04 330Ci convertible 780 K km
A couple of months ago I promised to describe a procedure which chemically cleans engine to pretty much factory condition. It is a very effective process, and it completely frees oil rings, cleans oil drainage holes on pistons, completely disolvess all gunk/lacquer/deposits inside your engine, eliminates issues with hydraulic lifters caused by dirty pistons, etc. Also, another procedure stage cleans combustion chambers, removing all carbon from piston surfaces and cleans and frees compression rings.
The process wasn't invented by me. It is well known and widely used in Russia. I just reviewed it and made some adjustments based on my experience and understanding. The principle at work is also not new: adding a compound to engine oil to clean engine internals, and pouring a liquid into cylinders to clean combustion chambers.
I will try to describe the process as detailed as possible, and will answer any related questions. Before continuing, I must stress that anyone who does this procedure does it on his own risk. Please read instructions thoroughly and ask questions if anything is unclear before you decide to start. Do not neglect any precautions I mention.
The main reason to do this procedure is to eliminate oil consumption caused by stuck piston oil rings and clogged oil drainage on rings and pistons. There are similar products such as Liqui Moly, BG line, Seafoam, etc. I will not discuss them now. I just have to stress, that both LM and BG are very good for preventive treatment. These can help some, but have limited cleaning ability. I would suggest to try BG EPR liquid first, and if you are not satisfied with the results, then try the method described below.
The name of the compound is DMSO (dimethyl sulfoxide). It is a very interesting substance with several unique properties. You can Google it for more information. What makes the following process different from others? The ability to dissolve stubborn deposits; its power to do so compared to all other products is like a tactical nuke charge vs firecrackers.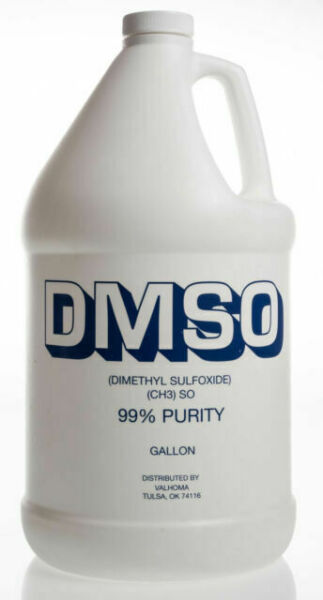 Find many great new & used options and get the best deals for Dimethyl Sulfoxide 99% (DMSO) Liquid at the best online prices at eBay! Free shipping for many products!
Important DMSO features:
It is a clear liquid, odorless until heated up.
It is a very powerful solvent. But, unlike most chemicals used for such a purpose, it is far less toxic. Note that it can be unsafe, and I will get to that.
It is very powerful paint stripper.
It dissolves many plastics, although safe for the ABS used in our engines.
It softens most rubbers, which has to be taken into consideration. I will come back to that later.
It is pretty inactive at room temperature, but gets more aggressive at temperature increases. At 60 C and above it does its magic.
It can penetrate through skin membranes. It is even being used in medicine as a transport to deliver certain elements through the skin, significantly increasing effectiveness of topical treatment. That is why it can be bought in pharmacies in Russia (it is really cheap, like few dollars per liter). That DMSO feature requires certain precautions, and I cannot stress enough the importance of following them exactly.
As stated, it is a clear odorless liquid, and if it gets on your skin it doesn't cause any immediate irritation or itching, so it might go unnoticed. Anything mixed with DMSO, be it engine oil, dirty water, etc., will pass right through skin, so you can imagine the consequences. It doesn't burn skin, nor make it red or itchy. But if left unattended, soon your skin looks like you soaked your fingers for an hour in hot bathtub. Gloves and goggles are compulsory. Be ready to change them. I use nitryl ones and they show no signs of damage. If you get any amount of liquid on your skin, wash it with water immediately. Vapors are flammable, so no open fire is to be used. Hot DMSO vapors smell like a garlic, so perform all work in a well ventilated area.
Now to the actual process. You will need 400 ml of 99% DMSO liquid for every 7 liters of oil you will use for engine flushing. DMSO thins oil significantly, so you need the thickest oil available. For this reason you cannot use flush oil as it is already too thin. I used 20W-50 (couldn't find W60, otherwise I would work with it). The oil manufacturer, standards, etc., aren't important, nor whether it is synthetic or semi-synthetic or whatever else. You aren't going to drive the car with this oil. We need fresh oil for maximum dispersing ability to hold dirt. DMSO doesn't mix well with oil unless it gets hot, so you need to heat it up to 60 C or above. Pour into a bottle with oil and heat it up, shaking it occasionally to make it homogenized. Immersing bottle in hot water works well. If you use a PET bottle, keep in mind PET plastic shrinks when heated, so bottle volume decreases. Be careful opening the cap not to splash.
Drain old oil, change filter. Fill engine with new cheap oil, start engine, heat it to working temperature. Now stop it and carefully pour DMSO/oil mix into engine (use a funnel to avoid spills). Start engine again and run it on idle for an hour. Do not raise revs! Watch coolant temperature closely.
The power DMSO has removing deposits is unimaginable, I do not exaggerate. So, unlike any other products which can be dangerous to a very dirty engine risking to get sludge pieces free and clog oil passages, the amount of DMSO we put in oil is enough to dissolve any of those gunk pieces completely. Yet, watch oil pressure indicator. While running, you might hear hydraulic lifters start knocking. It is because the oil became too thin. A little increase of revs for short itme will fix it.
So, after about an hour of idling, stop engine and drain oil. It will run out like hot water, literally that thin. Be careful removing oil filter, protect engine area and everything else from hot oil spills. Let it drain completely. Do not leave engine to cool down though! DMSO gets thick at temperatures below 15 C (even crystallizes around such level). Look at that stinky tar black substance you just got out of your engine. I think very few of us have ever seen anything like that before. When that drained oil cools down, you could see how it gets thicker and bitumen-like black. There will probably be sand-like carbon fragments at the bottom of the container.
Replace oil filter and add new oil and do the same idling procedure to repeat. This time you can carefully increase revs to about 1200 RPM for a short period of time to intensify oil flow in engine, especially around pistons. Run 1200 RPM for a minute, then idle again, then repeat such procedure every five minutes. It gives time for oil to dissolve any sludge pieces. Run that way 30 minutes to 1 hour. Stop engine, drain oil, replace filter. Collect some of the old oil in a 0.5 liter bottle and look through it. If it is tar black, your engine still isn't clean. The third time you can be more brave with revving, to prolong higher rev periods. At the end of the third cycle, when you drain oil, you should see a difference as oil should be lighter color in a bottle check.
New oil filter and fill it with fresh oil. As we cannot drain every drop of engine oil, some amount of DMSO still remains, so drive your car moderately, avoid red zone revving, and change oil again in 300-500 km. Now you are done. Keep in mind, even after you finish the procedure and flushed all DMSO from engine, new oil does cleaning work on remaining deposits. On most stubborn ones, pistons and oil rings, so you have to change oil aggressively a couple of times after this procedure, the same as you would after using BG or LM.
For very dirty engines, you might find out that even after 3 procedures you still get very dark drained oil. It means there is still a lot of dirt to be removed. To realize the cleaning power of the substance, have a look at the oil cap. It doesn't have direct oil flow on it, yet you will see an obvious difference.
For those who believe their engine is clean (as example, you dropped oil pan recently and there are no signs of sludge/tar), or if you have a full service history and are sure that oil was changed regularly and your mileage is very low, you might try a light version of this procedure - adding 50 ml of DMSO (same way, mixed with oil and heated) into engine before oil change, as engine flush, and see the results. Even 50 ml will thin oil drastically, so do not rev engine! This light procedure can be run as preventive cleaning once in a while, the same way you could use BG EPR or LM engine flush.
A few things to mention. Why I insist on repeating procedure rather that try it once and then just drive it? There is a chance of some sludge chunks softened by initial cleaning, higher revs could move the chunks and cause oil passage clogging. If we run cleaning with high concentration of DMSO and low revs, even moved pieces will be dissolved and won't harm.
As mentioned, DMSO is a very powerful paint stripper, so if engine has a painted oil pan (like some Japanese or American cars), it will remove paint as a film and clog the oil pump screen with catastrophic consequences. M54 is safe this way; the only painted part is the dipstick pipe. To be safe, I would take it off the engine and remove the paint on lower part of pipe (one which is below o-ring).
After this procedure is a good time to replace the two small o-rings on the oil filter stick. Rubber gradually swells in contact with DMSO, but it will not fix leaking seals. Moreover, if you have an old OFH gasket, it might start leaking soon after this procedure. Nothing to worry, just replace it in such case. Valve cover gasket will unlikely be affected, unless it is really old and already sweating.
Part two for combustion chamber cleaning to follow soon.