Well just posting this up as it may 1 day help a fellow E46fanatic out.
Car - E46 2004 SMG M3, 110k's
*Note - Daily Driven, Hasn't been "taken through its paces" so to speak since the S.E QLD GC Hinterlands run.
As I started the car up, heard a high pitched squeek kind of like a loose belt or something, no lights popped up so I assumed all good to continue - Was driving home the other night, casually I might add as it was raining. I put pedal to the floor on 1 occasion from stop sign to the speed limit then continued on my way home: then as I was pulling up to a set of lights 5mins later downshifting, my car felt like it was in S6 throwing it back really hard, then as I drove off shifting up through the gears it felt like it was in S6 (settings were in S3) so I put the settings up to S5 then to S1 then back to S3, which did nothing really - still felt like the car was shifting in S6.
I pulled up in front of my friends house, turned the car off in the hopes that restarting the car would reset it all which I then found out that the car
would not
restart. Car would not engage Reverse gear or 1st and then popped up the battery, oil, engine and smg cog light :tsk::facepalm: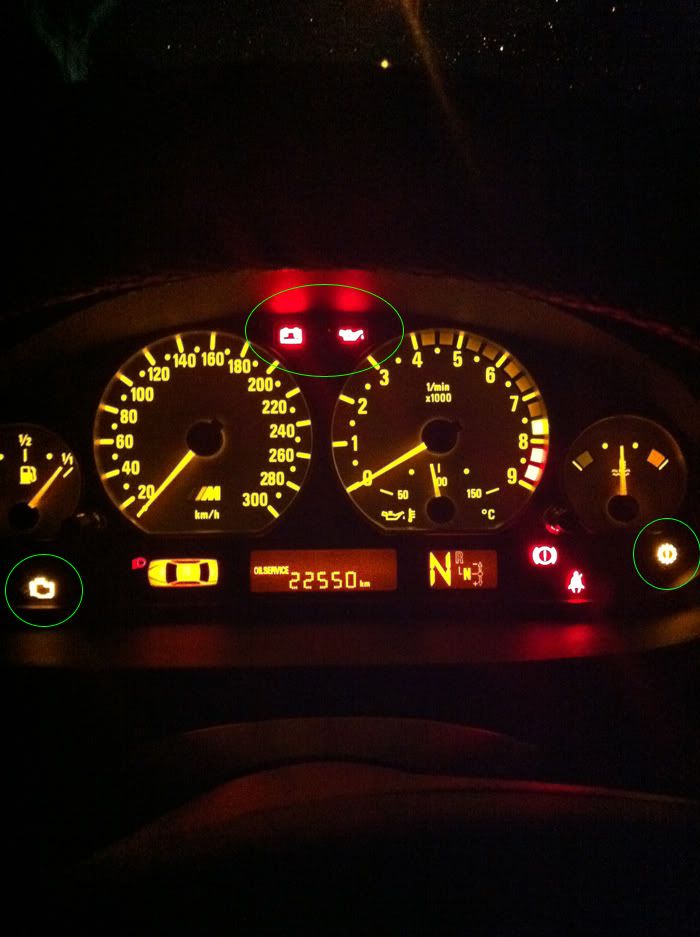 I decided to leave the car in front of my friends house Saturday. I came back Sunday morning unlocked the car (heard the SMG pump prime up but very quietly) tried starting again and no luck. I called a tow truck to take it to my friends work shop who has done all my previous work/maintenance except Inspection II which BMW Brisbane carried out. He ran some diagnostics on it yesterday and a "Transmission Error" code kept popping up. :thumbdwn::thumbdwn:
So at this point we still don't know exactly what is wrong with the car till it all gets stripped down, so will be in the garage for the next week and a bit having the transmission, clutch, actuator, smg pump etc looked at.
I've been told already it will be very expensive already and I will keep you guys in the loop and hopefully whatever happened to my car wont happen to yours.
PS. Saintly (Loren) - Most likely going to have to postpone the AA charging of my car for a while lol.
- Elliot