Discussion Starter
·
#1
·
Hey guys,
If you are considering buying a Top Speed Race muffler, please read my long-winded experience/review.
I bought a Top Speed muffler a few months ago through Ebay. It had very few reviews, but it was so cheap that I figured it was worth a shot. I paid a couple hundred bucks for it and installed it myself in about 2 hours. This is where I ran into the first problem; The driver side tips hang about 1 inch lower than the passenger side, and they also poke out 1/2 inch or so. This is only noticeable to myself and other enthusiasts as I have to convince some of my friends one side is different.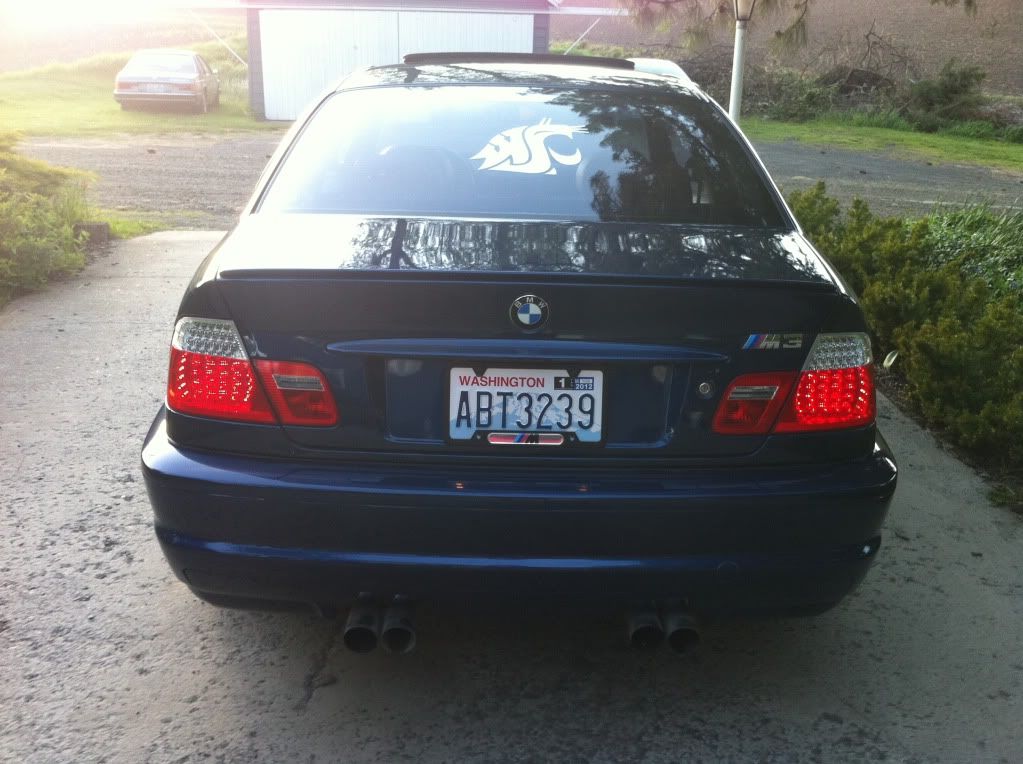 After I got the stock muffler off, I drove it without any muffler for a few minutes. I then finished the installation and came to the conclusion that the sound, both in intensity and "quality" wasn't noticeably different after I put the Top Speed muffler on. The sound upon start-up is very deep and monotone. Sound throughout the revs: maintains deep monotone sound to 3000RPM, after that it gets EXTREMELY raspy and more high pitched. IMO, from 3000-4000RPM, it sounds like a rice racer civic. After 4000, it sounds very raspy still, but it also sounds cool (inside the cabin), although it drones loud at all RPMs. If you take it to 7-8000RPM and speed shift, it even backfires a bit! I drove it for a week or so and thought I made an amazing purchase, it's a head turning, loud as hell muffler for a couple hundred bucks.
Going back in time a bit to the day I put it on: I drove to school that day and within one hour of putting the muffler on, I got pulled over :facepalm:. I didn't get a ticket because I was respectful and played dumb. This, however, was the first of many inconveniences. Over the course of 3 months, I have been pulled over approximately 5 times
just for having a loud exhaust.
I still haven't been ticketed, but all 5 of the officers said they'll write me up next time I get pulled over by them. Even with the law disliking my new muffler, I still thought it was worth it and continued to drive with it.
By a month or so into the muffler, I noticed the right tip of the driver side was still clean on the inside whereas the other 3 were blacked from exhaust fumes. This bothers me even still, and my enthusiast friends make fun of me for it. It's pretty noticeable.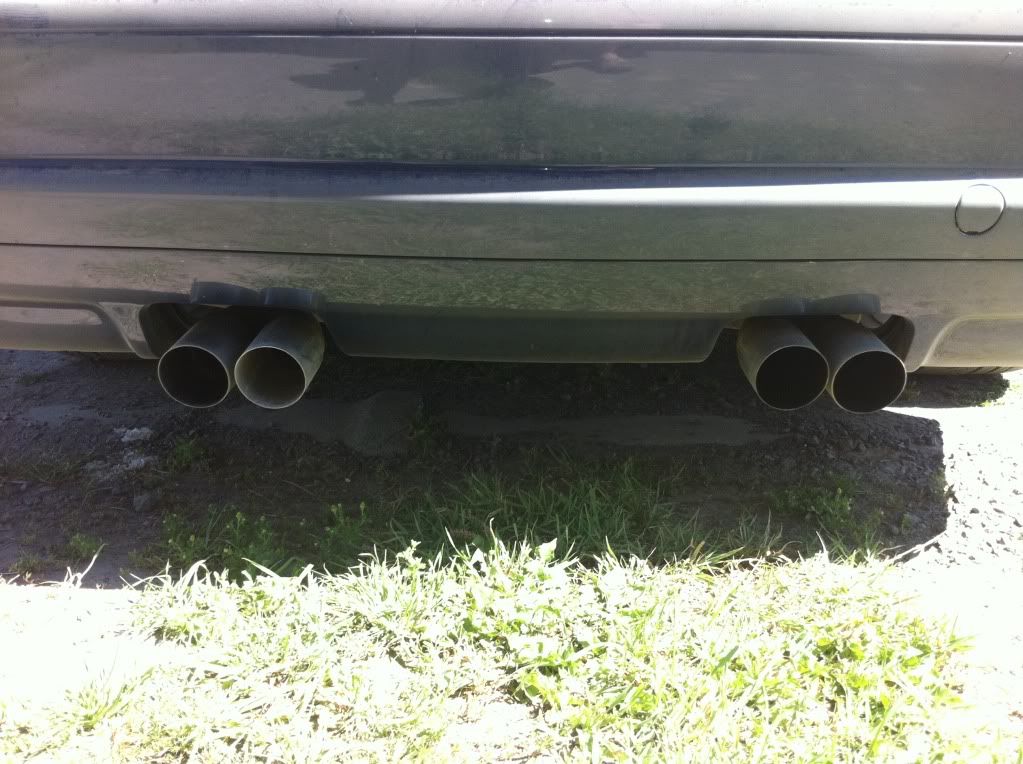 I still liked the way my car was sounding and decided I wanted to hear it from the outside. I had my brother drive past me a few times at different RPMs. The conclusion: My pride and joy sounds like absolute
sh!t
. The rasp is all you can hear on the outside, literally. Through all the RPMs it sounds like a civic. :bawling:
MY ADVICE: DO NOT BUY THE TOP SPEED RACE MUFFLER.
It is definitely worth it to save up and get a quality system. If my words aren't convincing enough, I could probably go take a few videos/pictures.
I'm now going to remove the muffler and put the stock one back on. My new plans are to get SS headers with borla midsection to the oem muffler. I haven't heard of anyone doing this setup, but I'm shooting for a drone free, rasp free, quiet when you want it, loud when you're on it exhaust system. I'd appreciate any insight as to how this will sound or alterations I should consider.
Thanks for reading!