After pulling out the washer reservoir, it appears #5 (the grommet/filter) was leaking: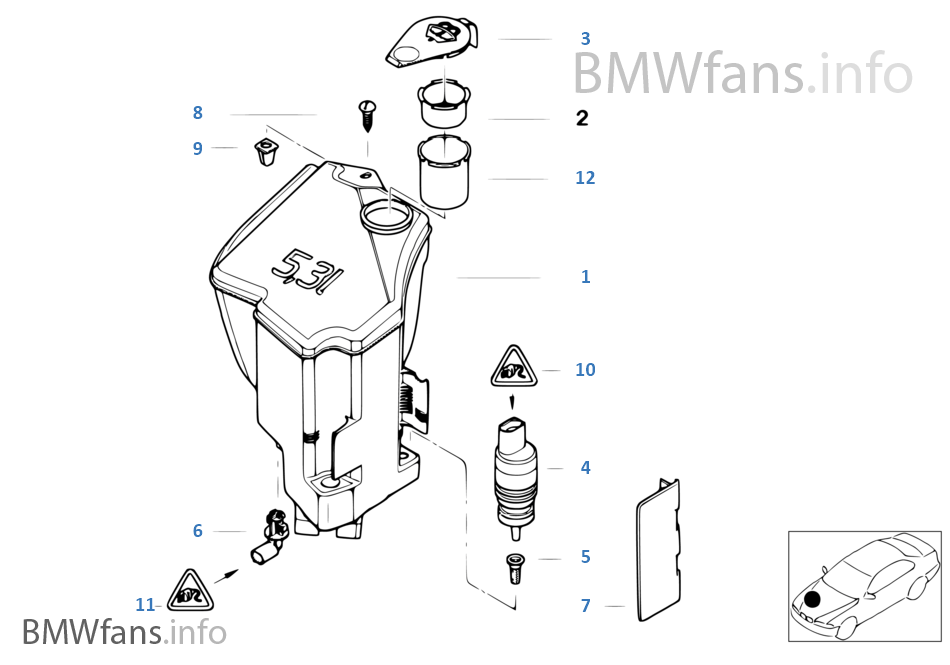 Applied some blue silicone sealant to all the rubber bits, reassembled. It doesn't need to hold much; the only time I ever use the windshield washer is when the windshield is completely obscured and the wipers aren't doing a thing, i.e. an immediately hazardous situation. Anyway, we'll see if it holds.
I really couldn't care less if it's empty except that I hate seeing a warning light on the dash.