Discussion Starter
•
#1
•
Hi,
I have a shifter play (2-3 cm from side to side) on my m3.
I would like to fix the problem with OEM parts.
Can anyone tell me which parts # from the image below i need to replace to suppress this play ?
Only the real parts that are tired now and that are responsible of this horrible play
; i don't want to replace all the parts.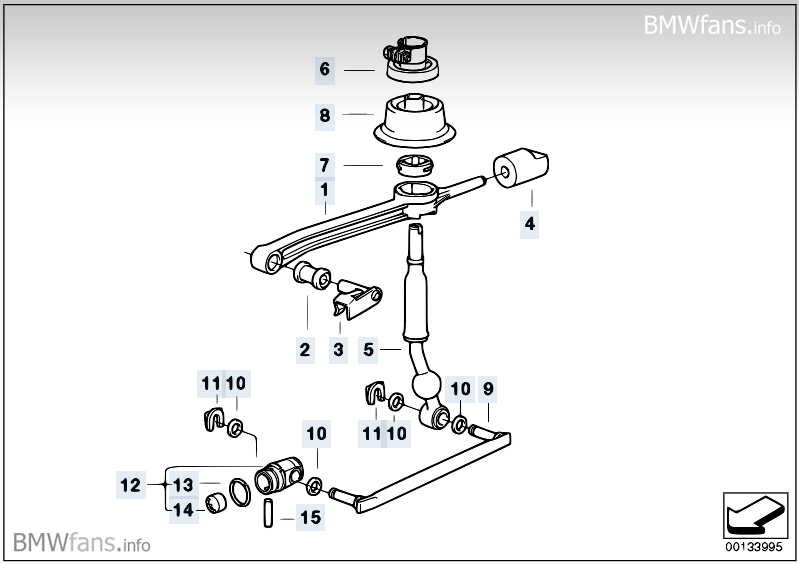 Note : I would prefer to replace by performance parts.
Does anyone know a website selling a perf. full kit ?
Thanks in advance for your help.
Regards