I do not work or am affliated with ModBargins.
AMAZING!
I literally put the trunk on, screwed it in where the screws were with the stock trunk and it was aligned perfectly! Fitment is out of this world; I didn't expect it to fit so well (common CF part issue). definitely not the case for this piece.
Initially, I had to trim the inside of the trunk to get the lights to fit right. But I was very easy and fast (depending on your dremel skill); once done, everything lined up just right. To me this part wasn't a big deal... it was how the overall trunk fit with the lines of the car and it was, no kidding, perfect.
The weave looks great. No scratches, no pattern discrepansies and no issues at all with the exterior work. They said I could drill holes for the BMW emblem, I decided against that and just used some 3M double sided tape... working great so far.
For the license plate light and mount you would need to pull the stock plastic screw insert things (not sure what they are called). I just trimmed all the holes so I can fit my 6M size rivet nut in (READ need a rivet nut tool). They fit in and hold great. I then purchased 6Mx20mm screws and used that to install the parts. Worked out great and alighed perfectly. That definitely has a lot to do with the quality of the trunk; all the pre-drilled holes were exaclty where they needed to be. Again, that all makes my end of the work a lot, lot easier.
On to the pics: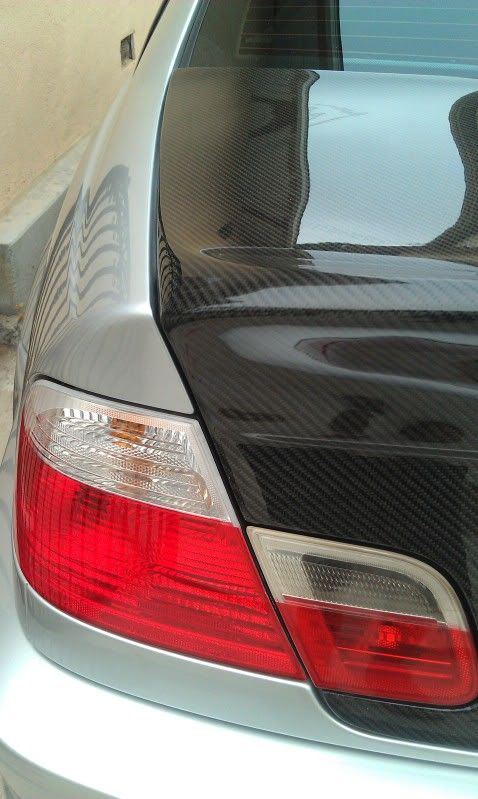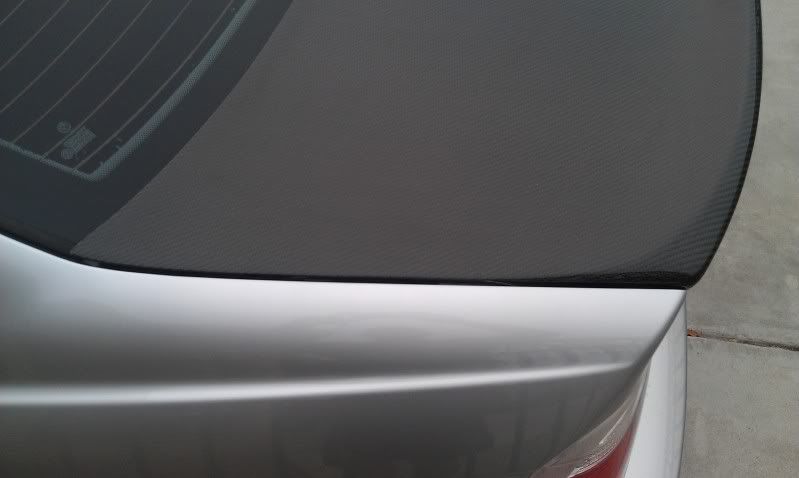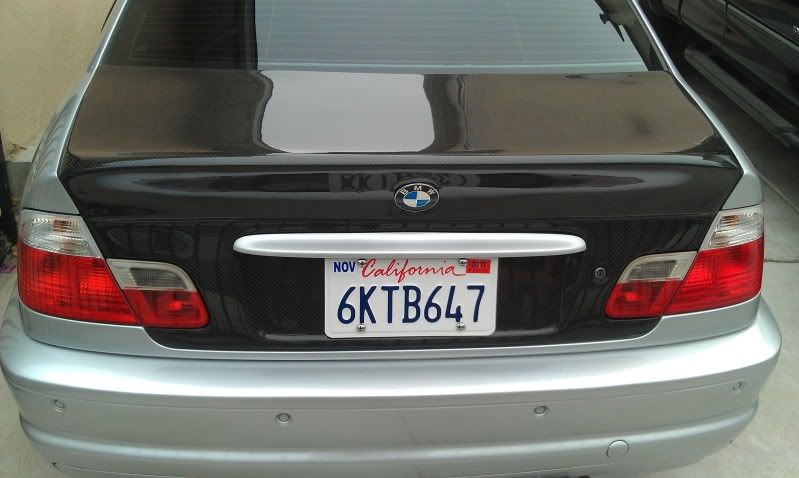 I honestly couldn't be happier... installing this hood and trunk, by myself, took about 4 hours. Not bad for being alone; if I had a buddy doing the hood at the same time i would have been done in half the time.
Another big thanks to ModBargains and Jurrian for personally helping me and selling a great product!