Discussion Starter
·
#1
·
Hey all, so I have an 03 325xi that got run into while parked and I'm in the process of swapping on a replacement driver's door. However, the door that came from
http://www.theeurodepot.com
(BMW dismantler in NH) is not exactly the same. It also came with some good sized gouges which I'm miffed about, and the answer from the company was "what do you expect, it's a junk yard." Well, I expect that you'll inform me of condition issues before I purchase, but that's another story for another thread.:evil:
I'm tired of driving around with a crushed in door, so I'm going to try and make it work.
However, the trim piece across the door and the trim next to the window glass are both glossy black (color of the car) instead of matte charcoal grey as on my car. I have already replaced the horizontal trim, but I'm at a loss as to how to remove the vertical pictured here: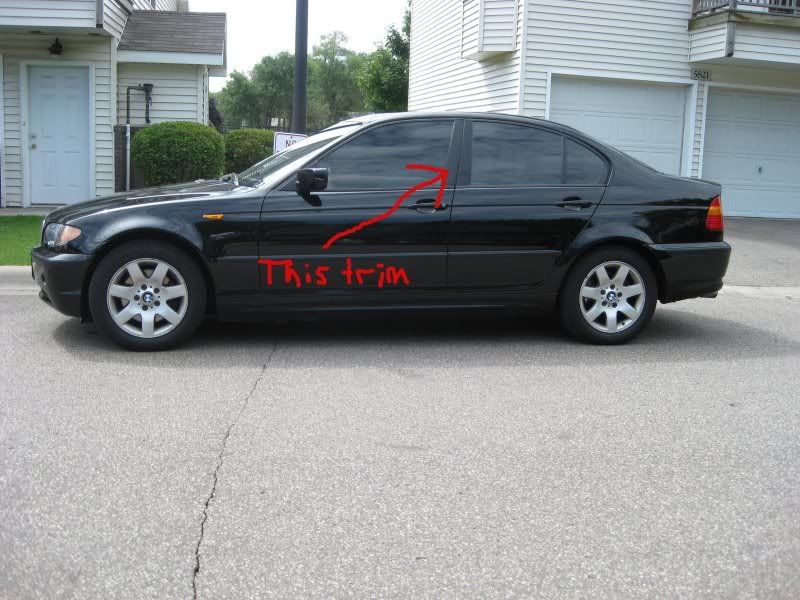 I guess if it's too much of a pain to remove I could just wet sand both of them till they're the same color and texture again...