Discussion Starter
·
#1
·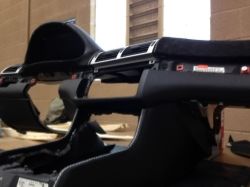 The dash in my car started out as black molded vinyl, and it has done the trick for 11 years, but it just wasn't interesting to look at. I was recently in an auto upholstery class, So when my second Expansion tank decided to burst on the freeway, I felt the logical thing to do would be to park the car for a while, and take the interior apart...
I felt the logical thing to do would be to park the car for a while, and take the interior apart...
My car is a TiAg 2003 330i, sport pkg. hk sound, a 6 speed manual, 2.93 diff… And for the boffins out there, it's NOT a ZHP but it was running MS 45.1… Mr. Bentley left my car out of his book! [shh]
The paint is old, but solid, eventually it will get corrected, but I wanted everything to be the same color, so I dipped it, which was an interesting experience, saw more colors than just the blue that day… and it allowed me to gently finess the car into the garage via my wife's XC90, which is horrible and now broken. (unrelated) I really don't recommend doing this, because generally, cars aren't supposed to touch each other.
And that dip, which so many hate spared the paint on the bumper…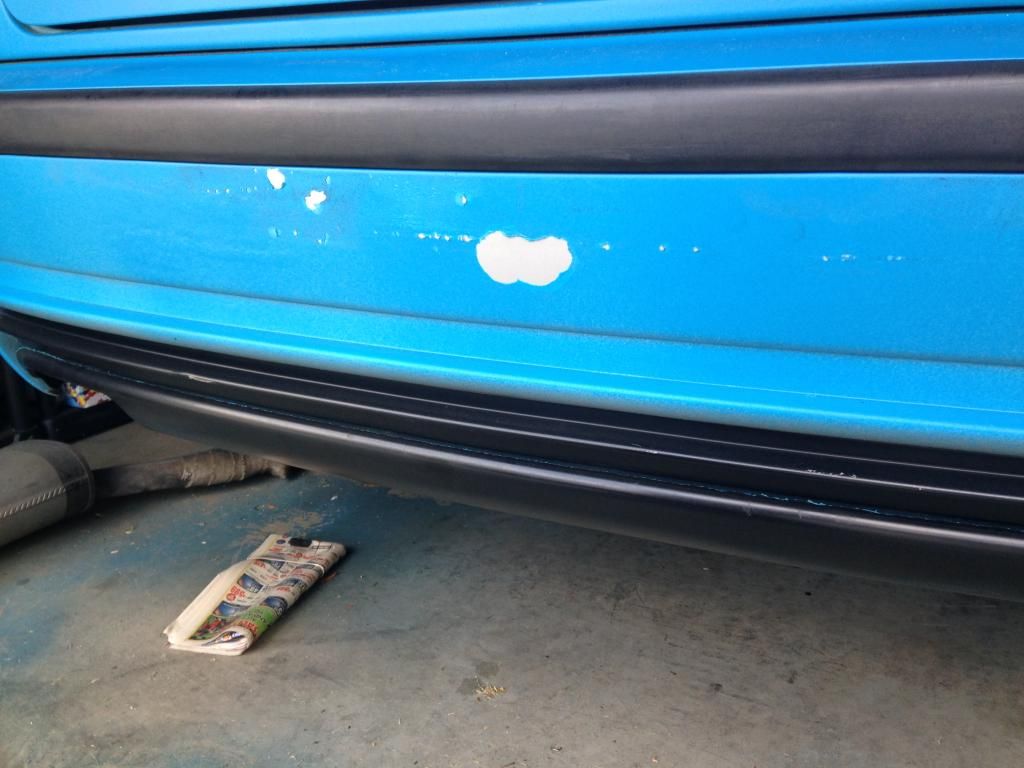 Most of the mods so far have concentrated on driving feel:
The weighted Shift knob, the reskinned steering wheel, the aluminum pedals, the Gforce sports. (comp 2) removing that dreadful delay valve… the short shifter (UUC) and the Bilstein/H&R combo, HD rubber suspension bushings everywhere New mounts throughout the drivetrain.
Then there is the ipod integration. clear corners with the R/C/R Leds…
I dont have any pictures of gutting the car, but if you want to do it, I'd recommend getting a few seat repair kits and miscellaneous plastic hardware, clips, rivets. everybody calls them something different and they are said to be single use…
All of the seats were originally covered with east german leather, which is durable, plain, and IMO, too stiff. So I bought A full hide of black Auto leather from a well known supplier, and some granite Street Suede which is an honest effort to replicate the feel and nature of Alcantara, it's not the same stuff, this is backed and is better suited to seating surfaces than a single layer product, but it doesn't conform to shapes as well.
It can be persueded…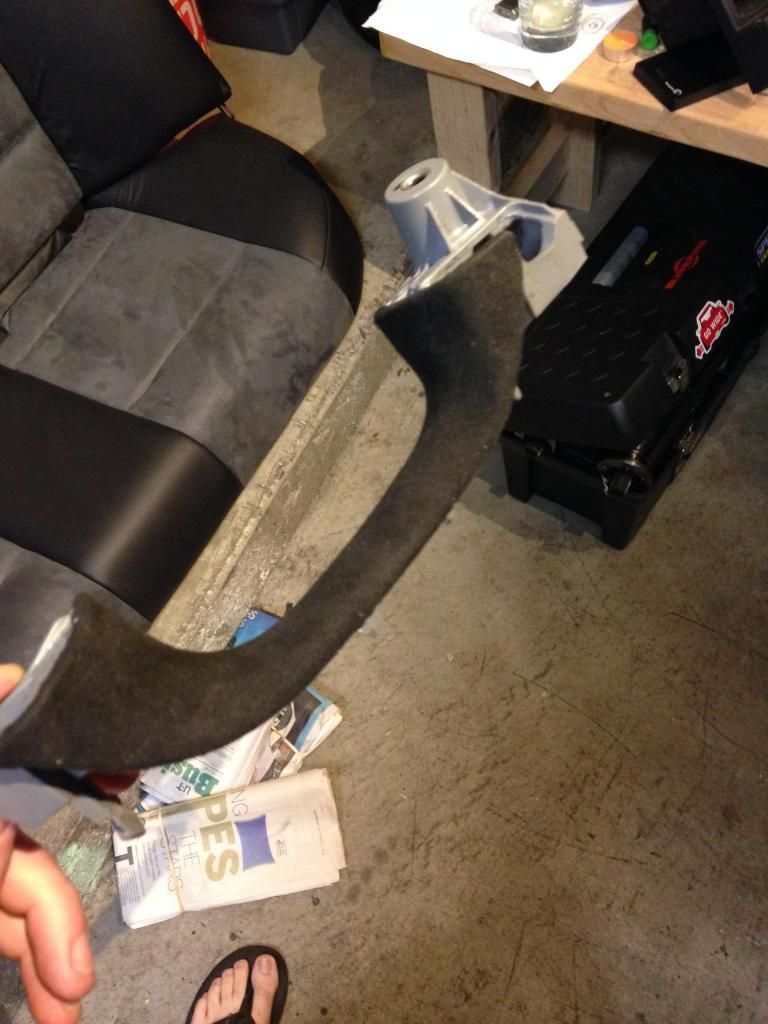 This an extra handle.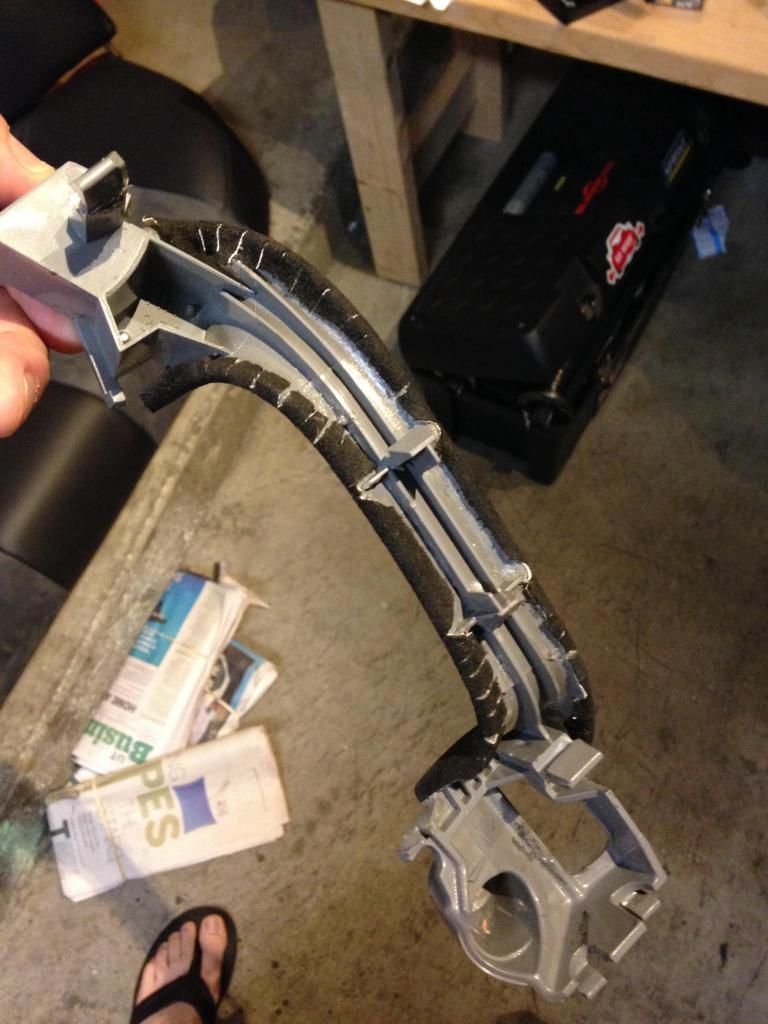 First to stitch up were the rear seats, and because my car was built right, I don't have split folding rear seats. thumbs up for rigidity!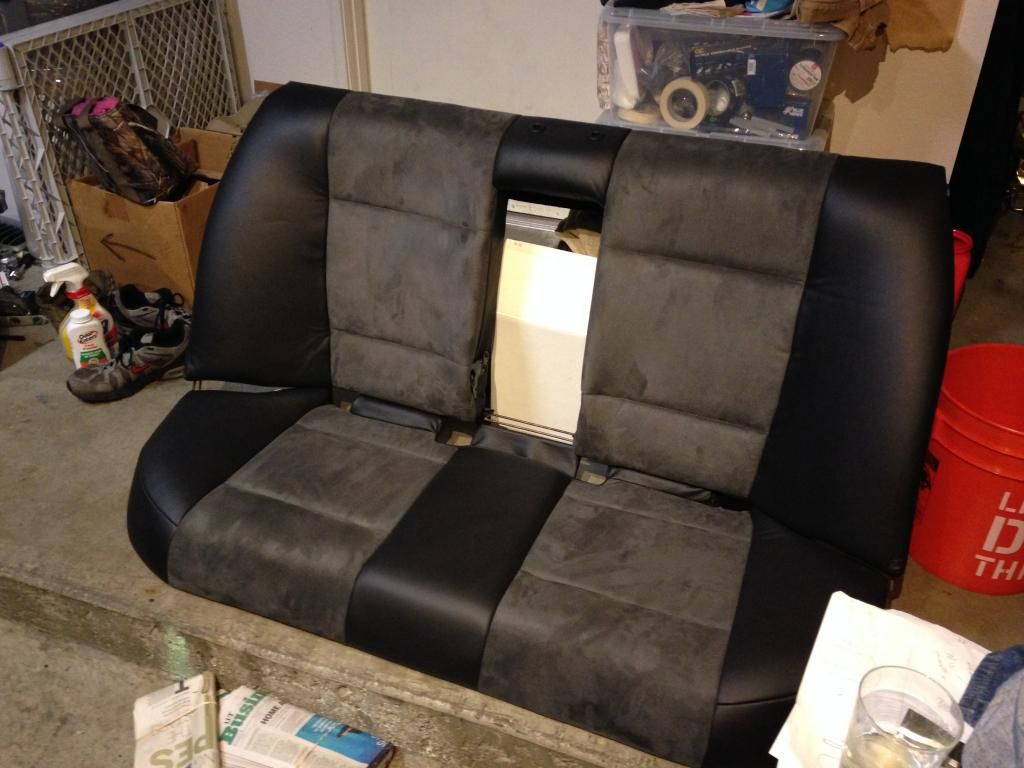 Whew! That was fun!
-----My Seat-----
Then came the driver's seat, and this time it was personal. Driving from San Diego to San Francisco takes about 6 hours when you do it right, leave at 6pm, drive all night up I-5, often on one tank. (see 2.93) But the point is that those sport seats, are supportive enough in the bolsters for turns and fat guys, but on long drives, this seat causes a nerve impingement in my back. And since I don't want my spine to look like King Richard III's in a few years, I decided to reshape the seat a little bit.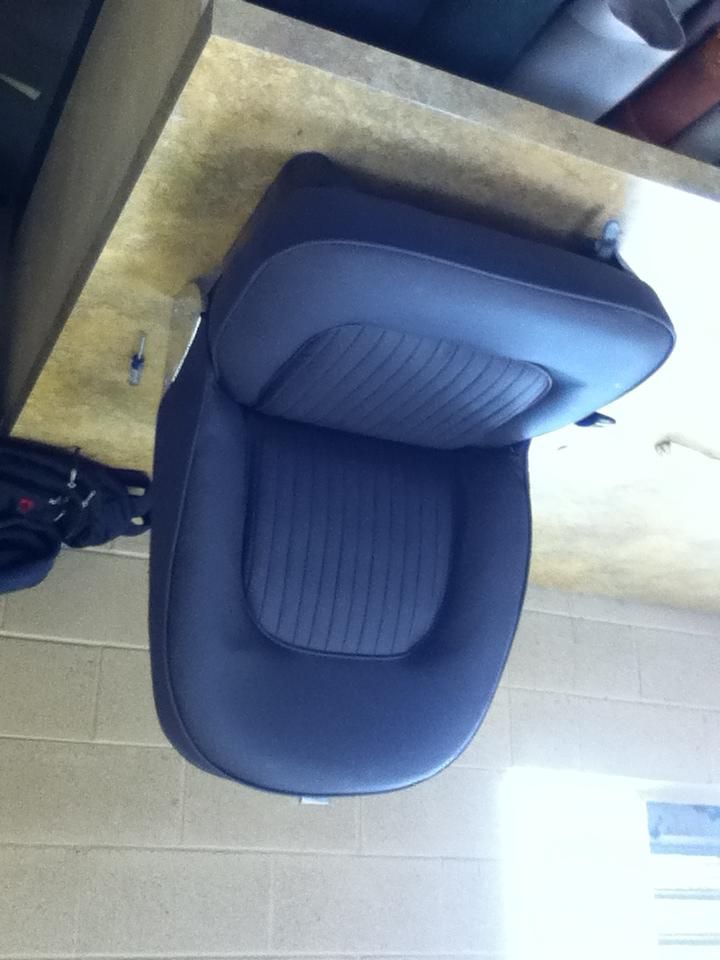 Wait,not that one... That's from this Rover TC!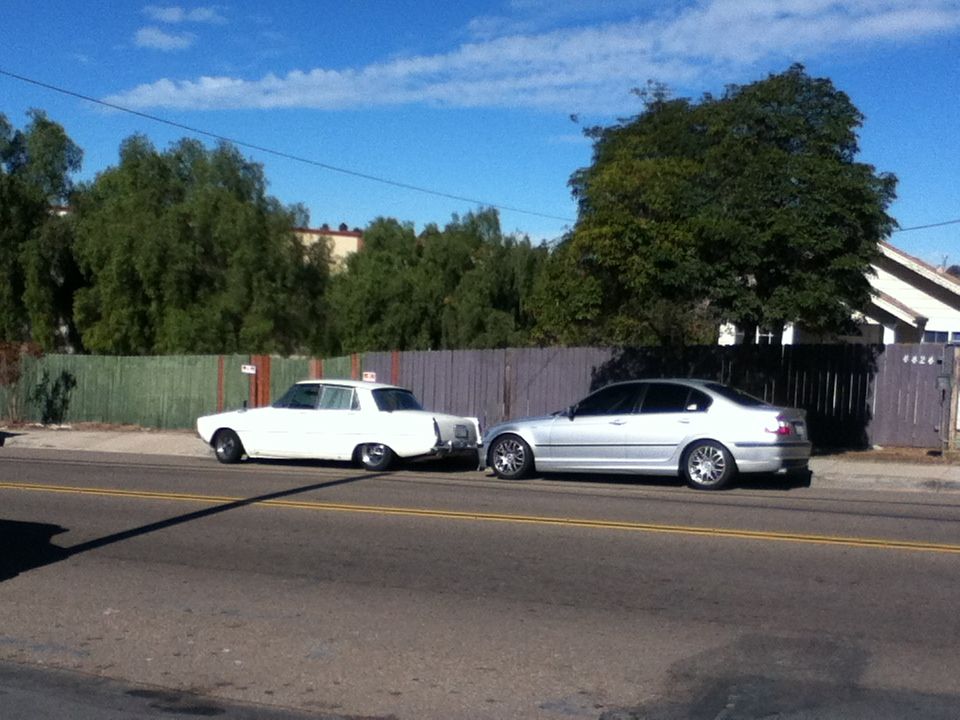 I think its a '68
This seat: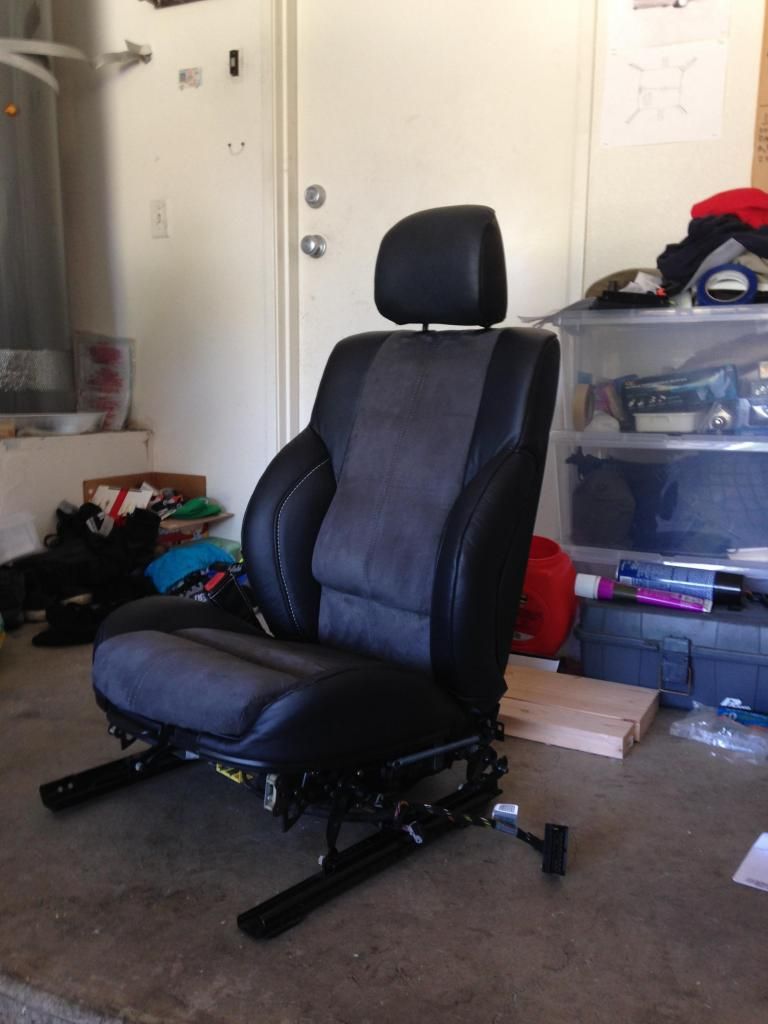 Yeah, there we go.
I added foam on the inside bolsters, and shaped some lumbar support.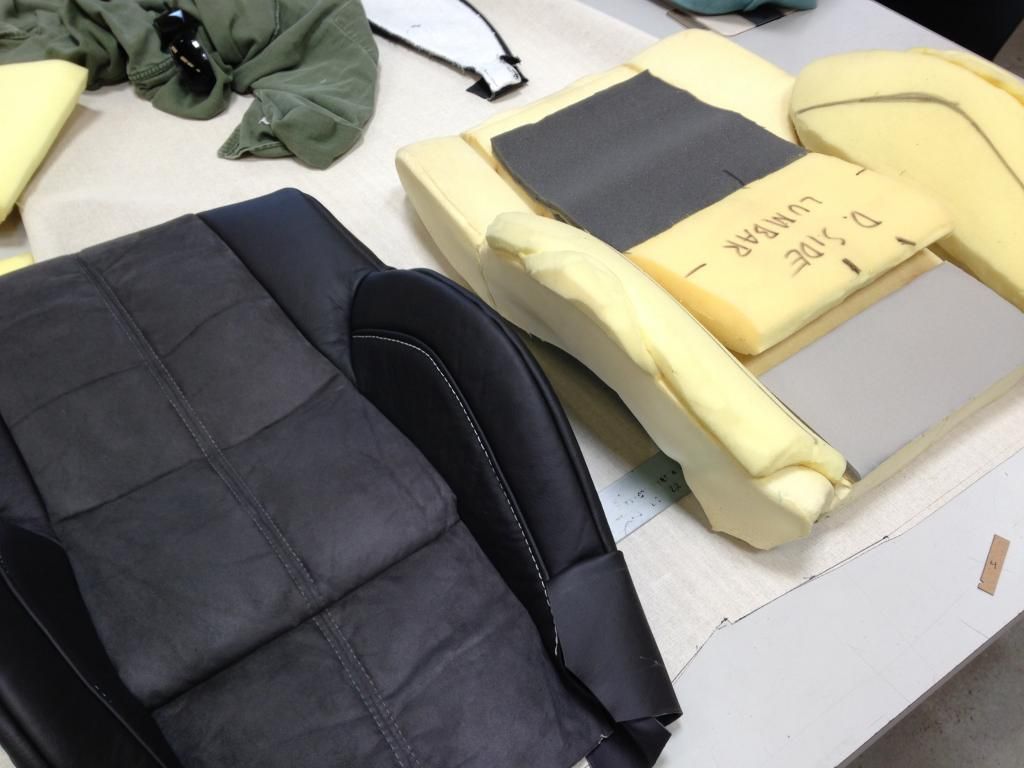 from right: front Seat cover, foam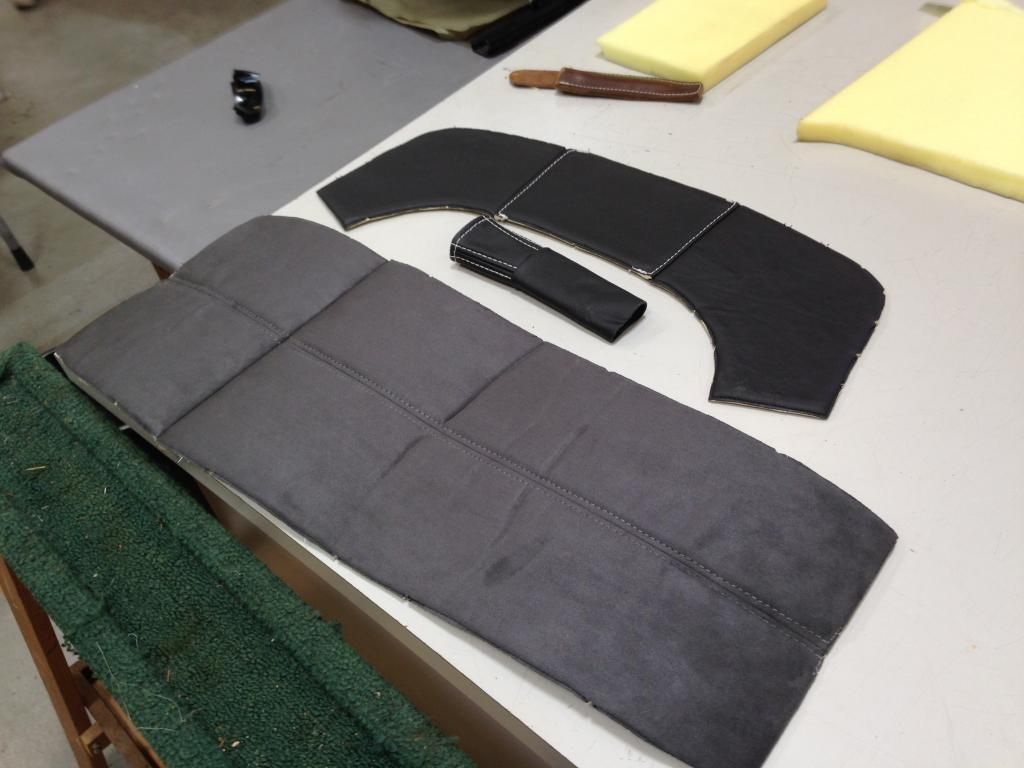 Some patterned panels backed with foam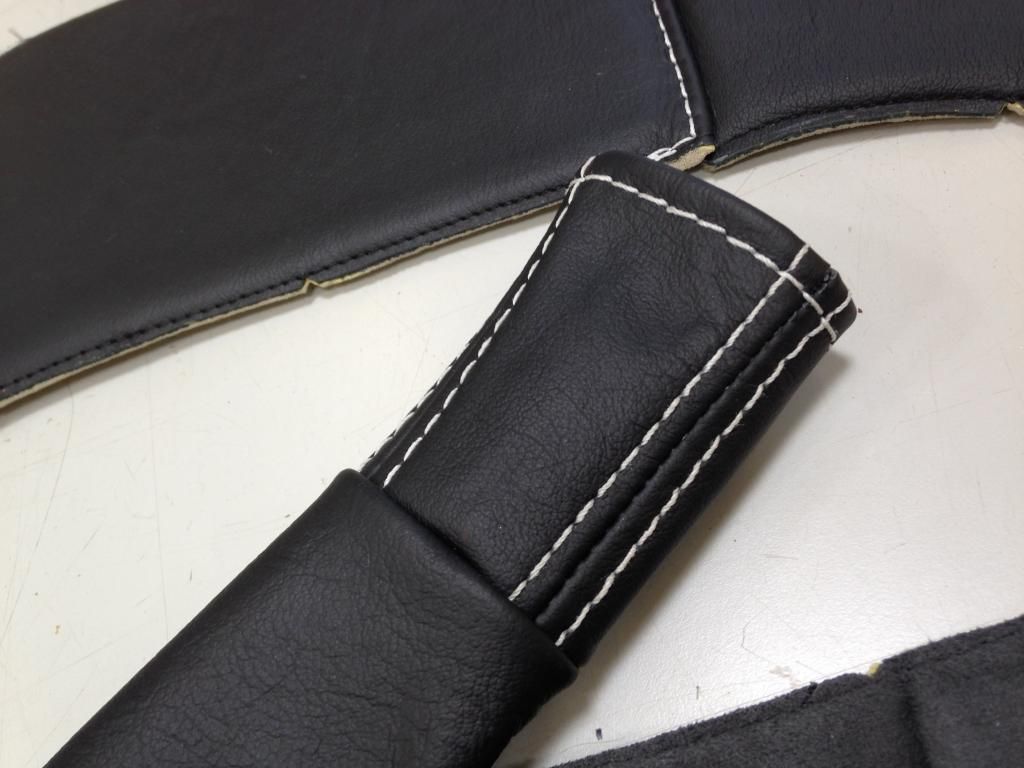 ...Something inspired by AM.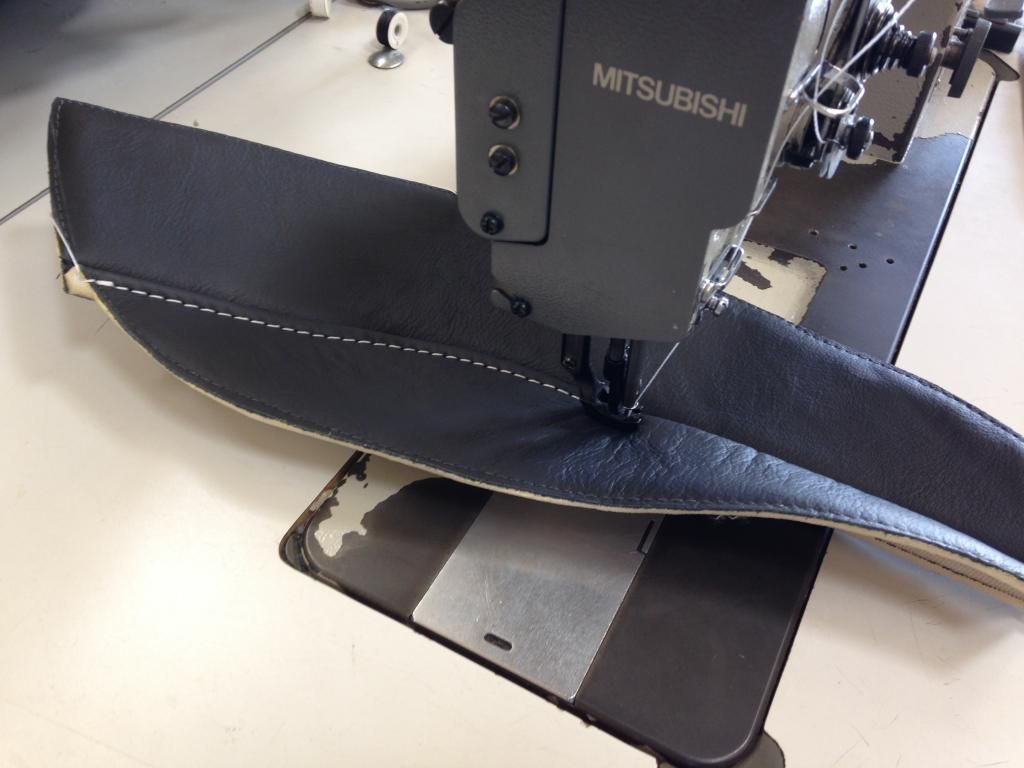 Walking foot sewing machine.
I also shaped and patterned the passenger's seat to match, both seats were also given an extra layer of 60lb foam for a firm but supportive seat bottom.
I was running out of time in the class at this point, and decided to get the dash out and tackle that next. there was a lot of black abs plastic, and this cruddy rubberized junk on the console and compartments, I don't like it, and it had deteriorated enough to be easily scraped off, or for my buddies to write infantile messages on. One even drew a rooster… no respect. So I sanded it all off. and painted the frame silver:
The dash is complicated, and I don't recommend taking one out unless you have to. That's because its all full of wires, lights and switches, not to mention that big scary airbag that's just waiting for a chance to kill you… [eyeroll]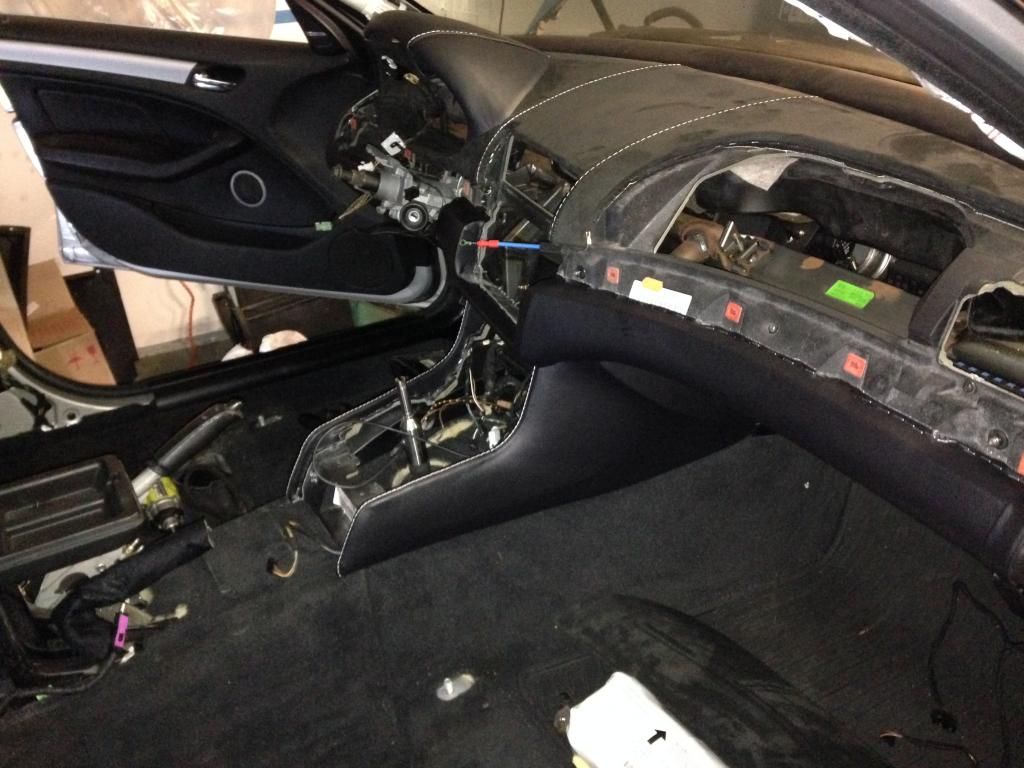 It's behind the separate blowout panel, easy to upholster without interfering with the airbag deployment because it can be wrapped separately. Some dashboards on old cars have a scored blowout panel, which is worse.
But it all started with cutting up an old Uhaul blanket and using it for patterns…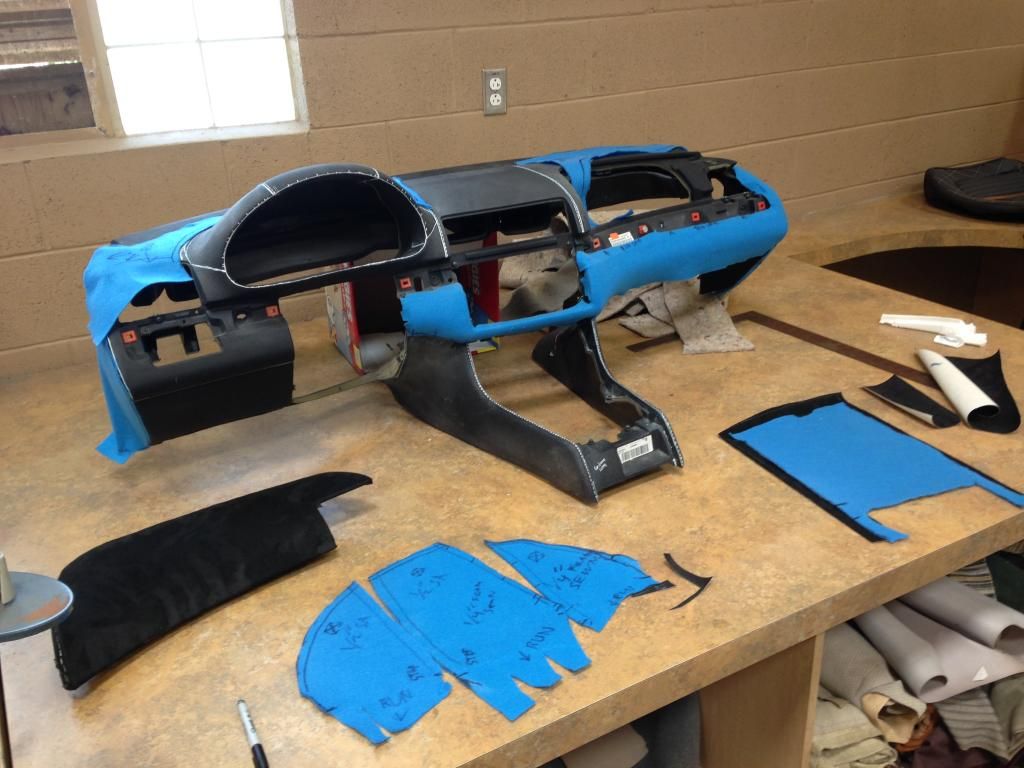 The upper dash is alcantara with leather covering the instrument cluster.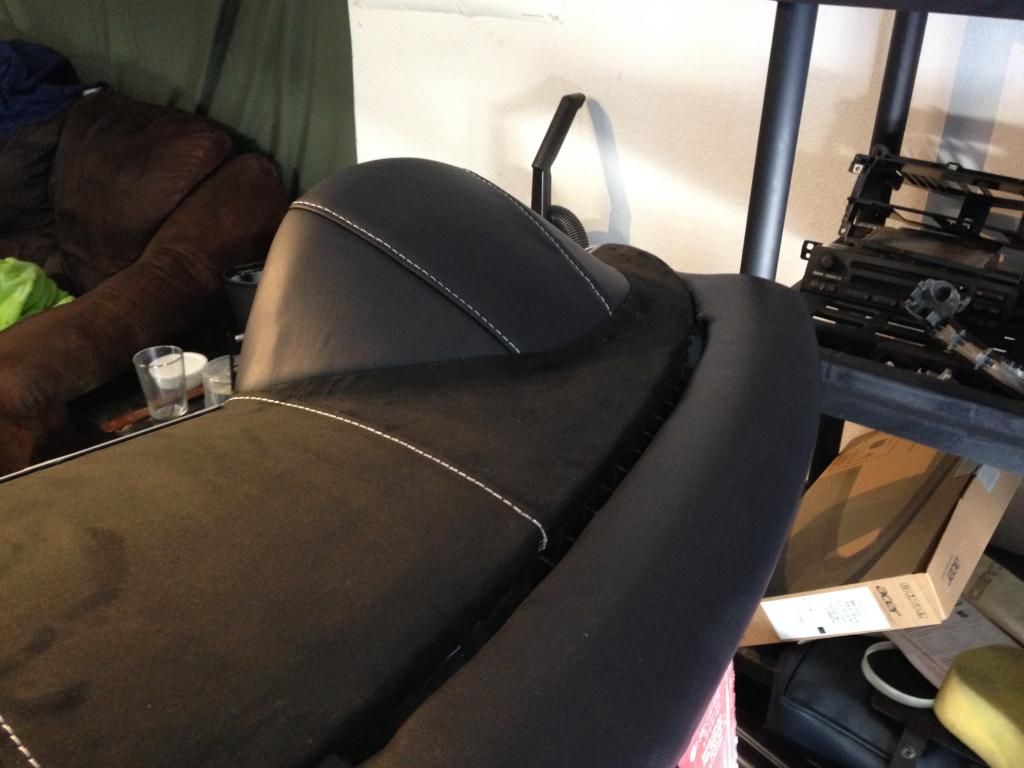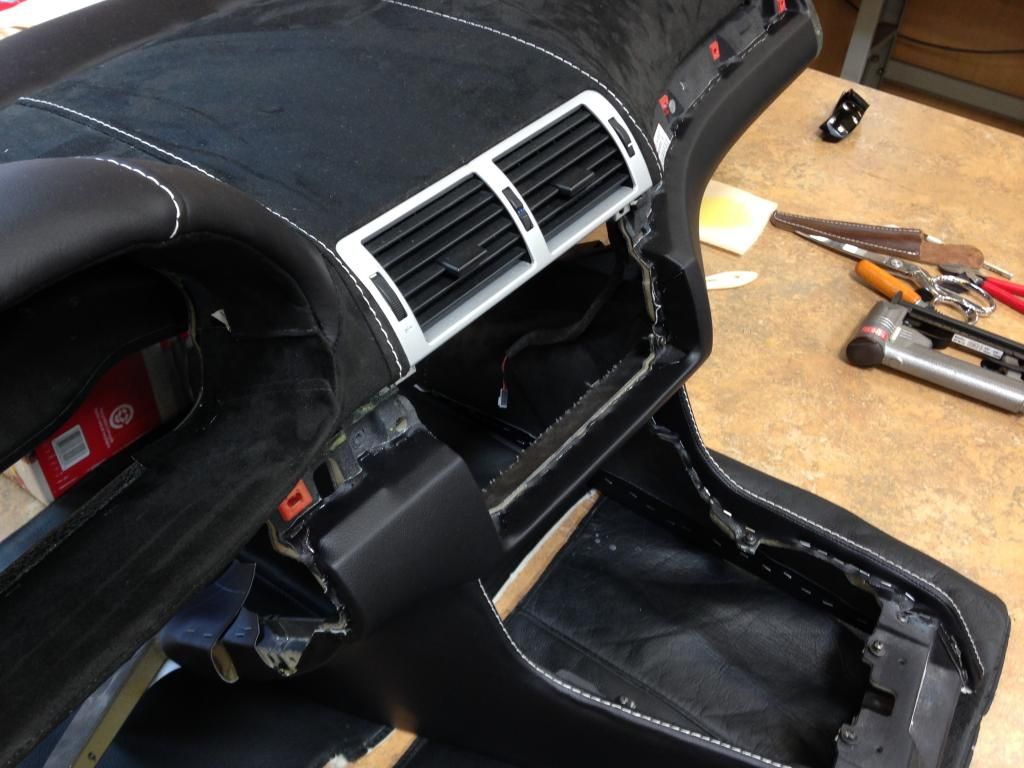 The stitching is white Nylon… extra thick, for her (viewing) pleasure.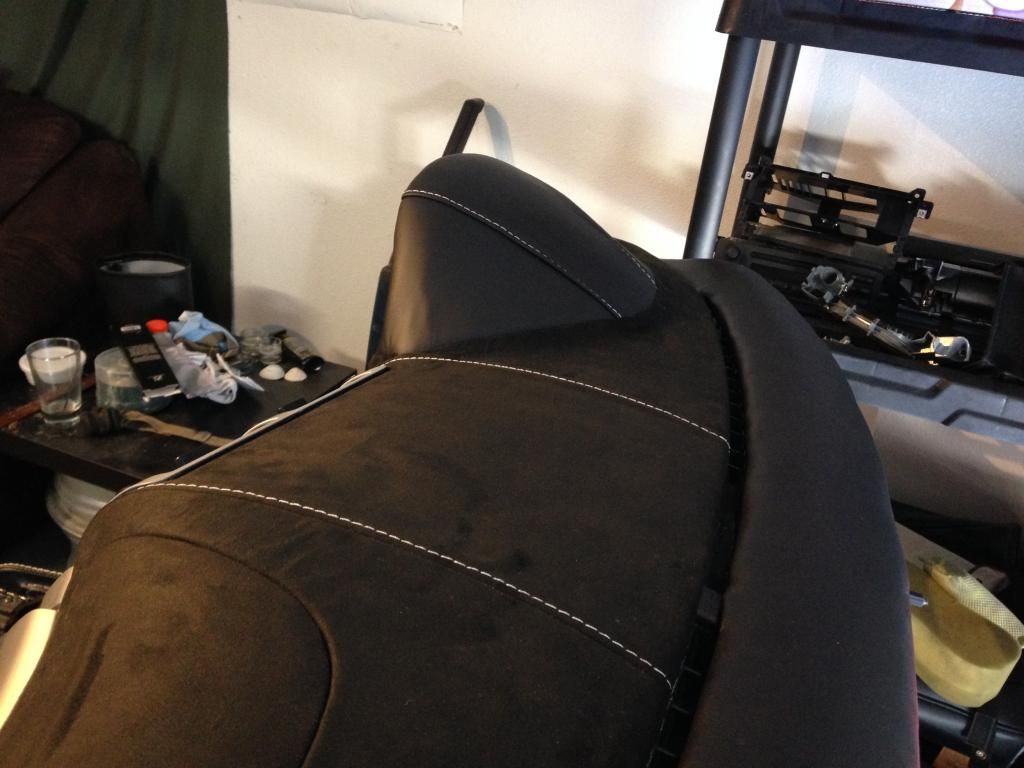 The entire dash was covered in two separate pieces with a break happening on the left of the center vents.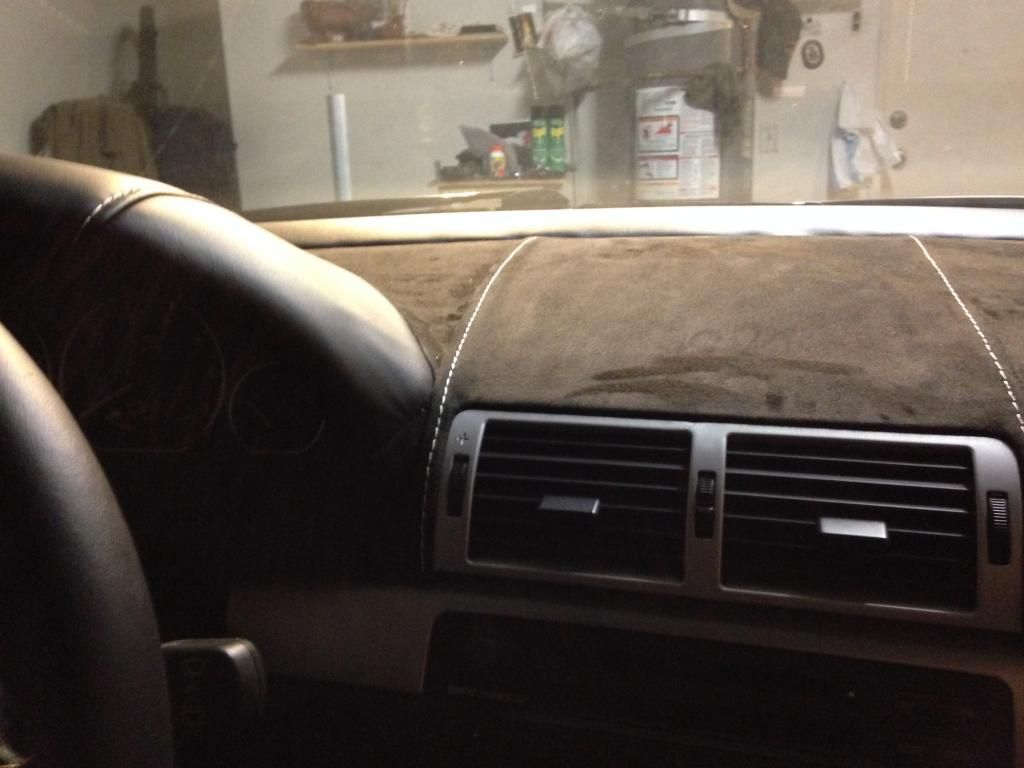 I decided to recover my steering wheel again, because the deerskin just wasn't cutting it anymore. I had done this once before, in 2009, the wheel has been thickened with a ¼" layer of cork. Its what nature wanted your steering wheel to feel like. The result is a wheel that fits big hands and clearly, gently communicates the road surface back to your hands. Better feedback and less fatigue.
Then, I ripped up the shift boot and re-patterned it in black alcantara.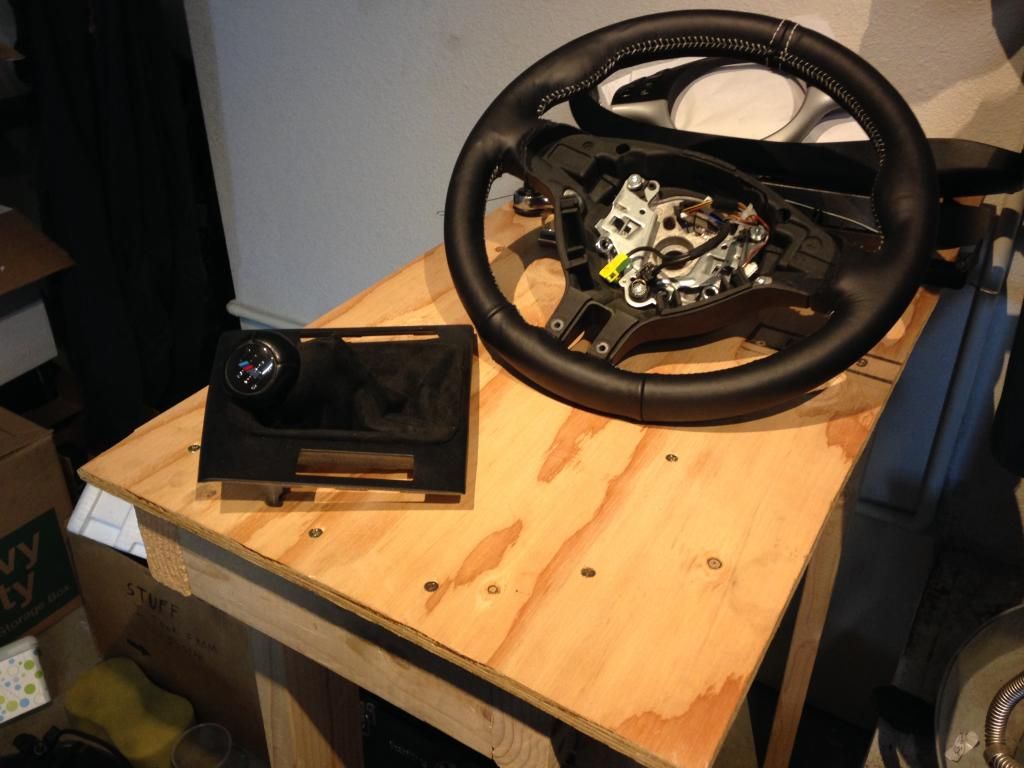 put all of that together and
The result was this: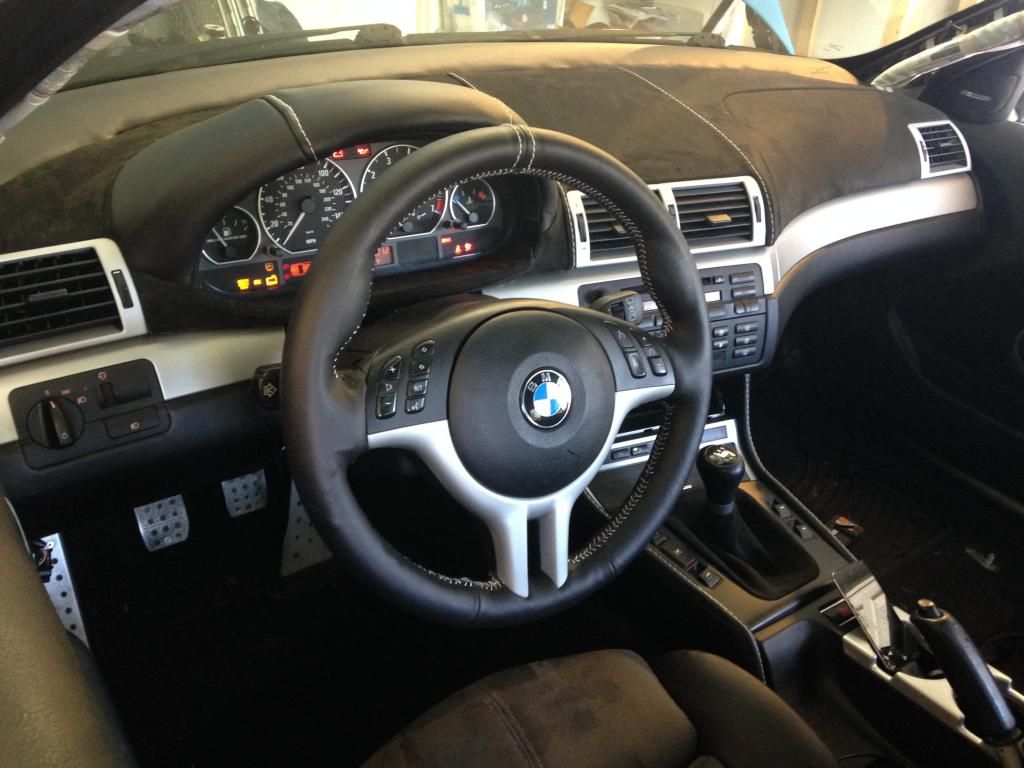 Now I'm done with the class and I don't have my own sewing machine yet, so I can't sew the passenger seat panels together, or adjust the driver's Seat yet. That also doesn't matter, because: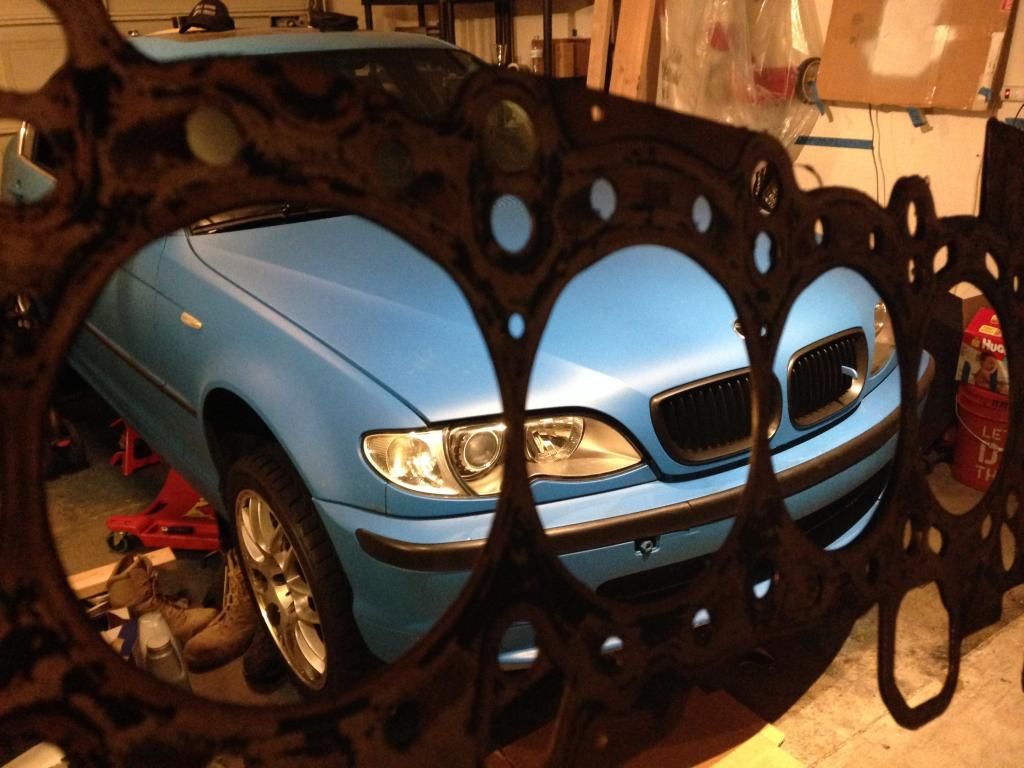 It was the second time this engine had overheated, I used a remanufactured head the first time the head gasket was replaced, this time it was machined, but it was no use.
So it's gone!