Discussion Starter
·
#1
·
I have 2 Japanese BMW magz from several months ago. These magz led me to finding out about 3D design lip,
which gave me an image of how I wanted my custom front lip to be.
It was raining this afternoon and I cancelled out my plan to take my car out for a spin, didn't wanna make the car dirty
Instead I re-read the JP magz and took pictures of interesting things to
share with you guys fellow fanatics
. :thumbsup:
I figured many of you would have no idea of the existence of some parts here.
Sorry for low quality images taken with camera,
I didn't scan them because I don't want to ruin the magazines.
Here are the pictures:
BMW Mag cover, see
E46 3Series MASTER BOOK
:read:
Quantum E60, I think it looks okay other than the "busy" holes at the bottom of front bumper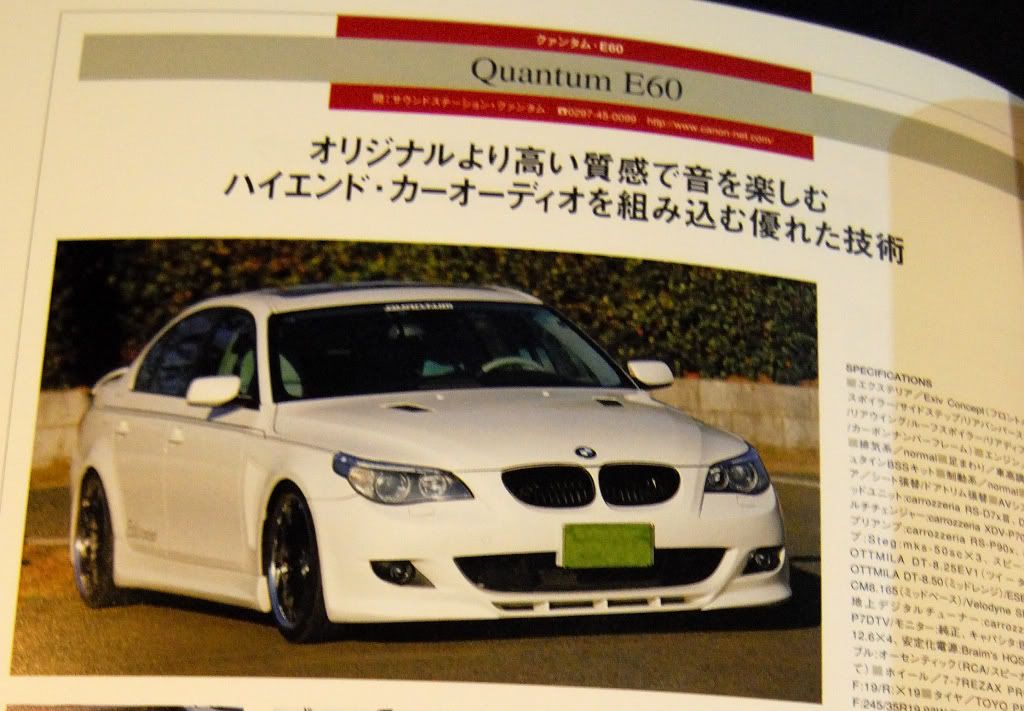 E46 Japanese Bible
Carefully opening the pages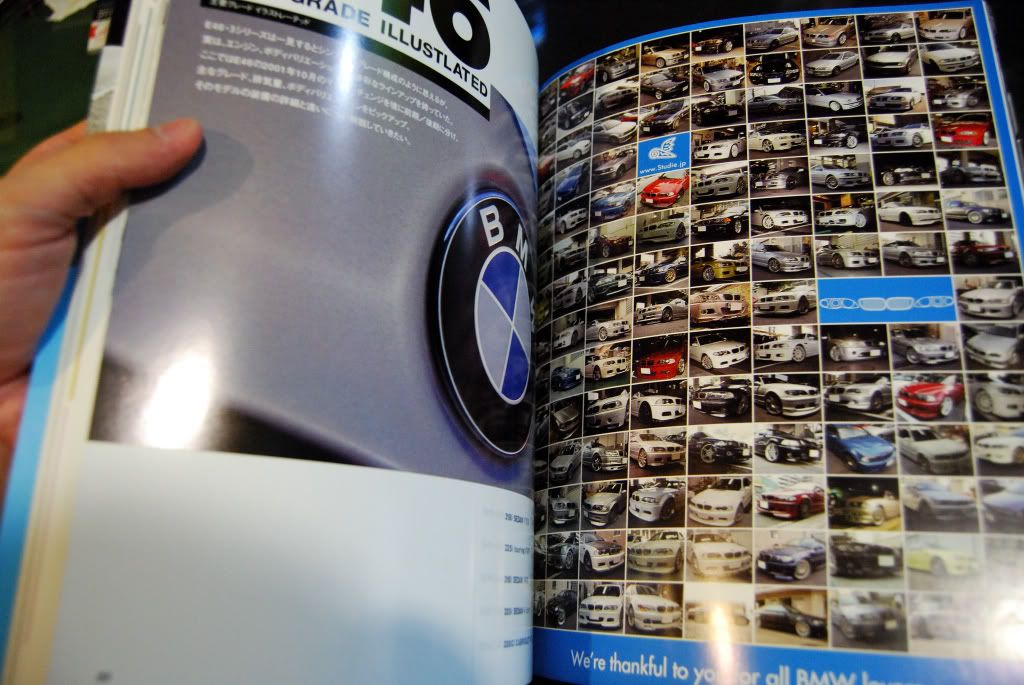 Lots of small pics here
We're thankful to you for all BMW lovers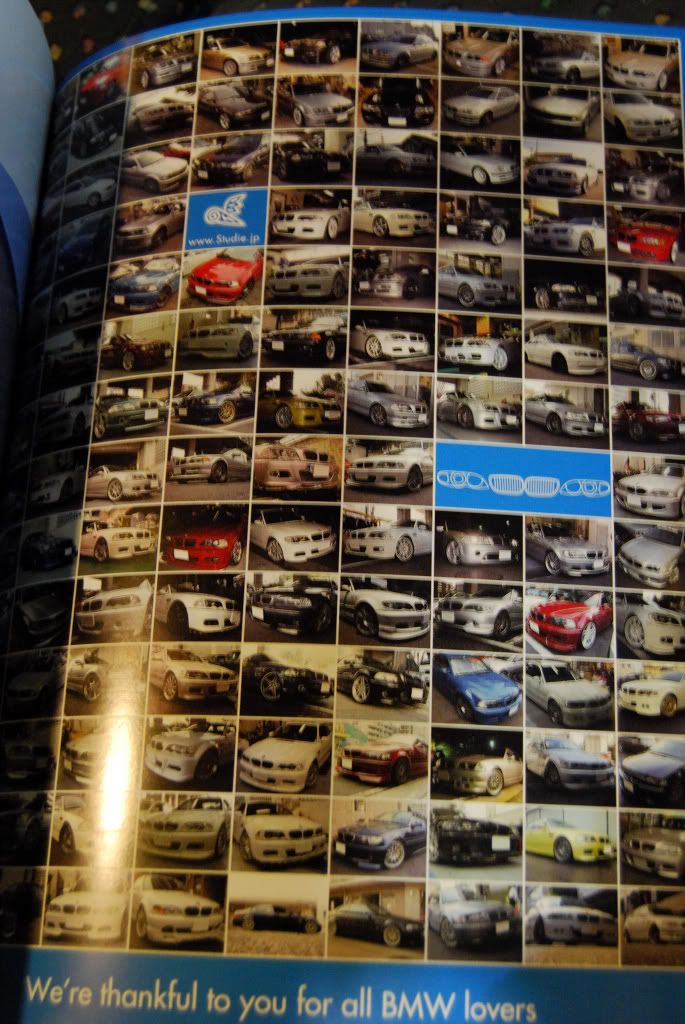 Spit.ze bodykit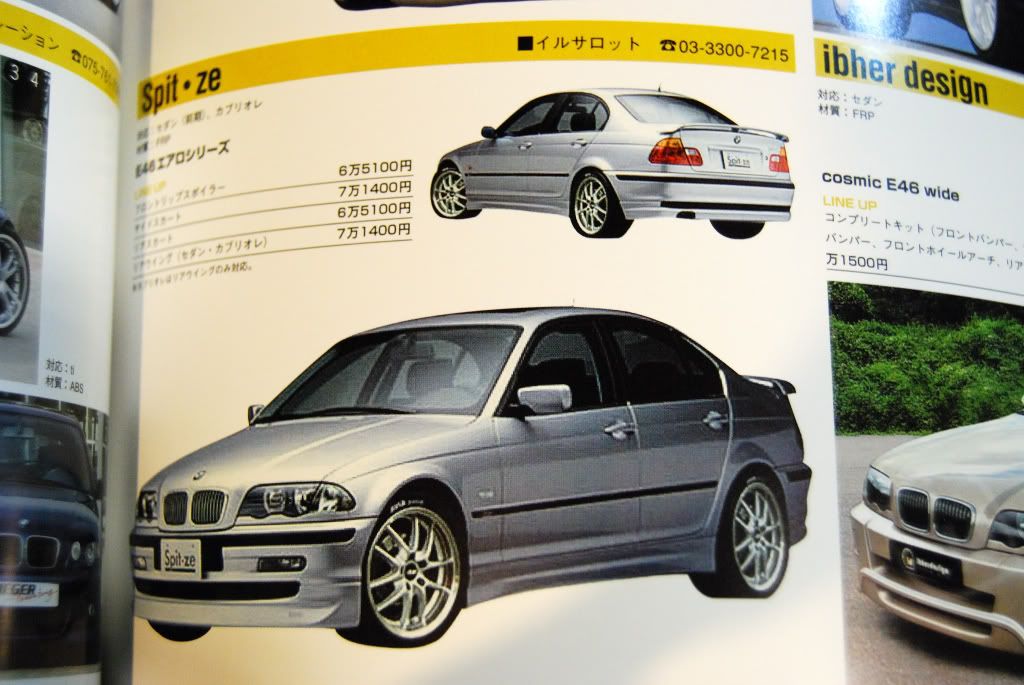 Garbino Mtech2 lip and ducktail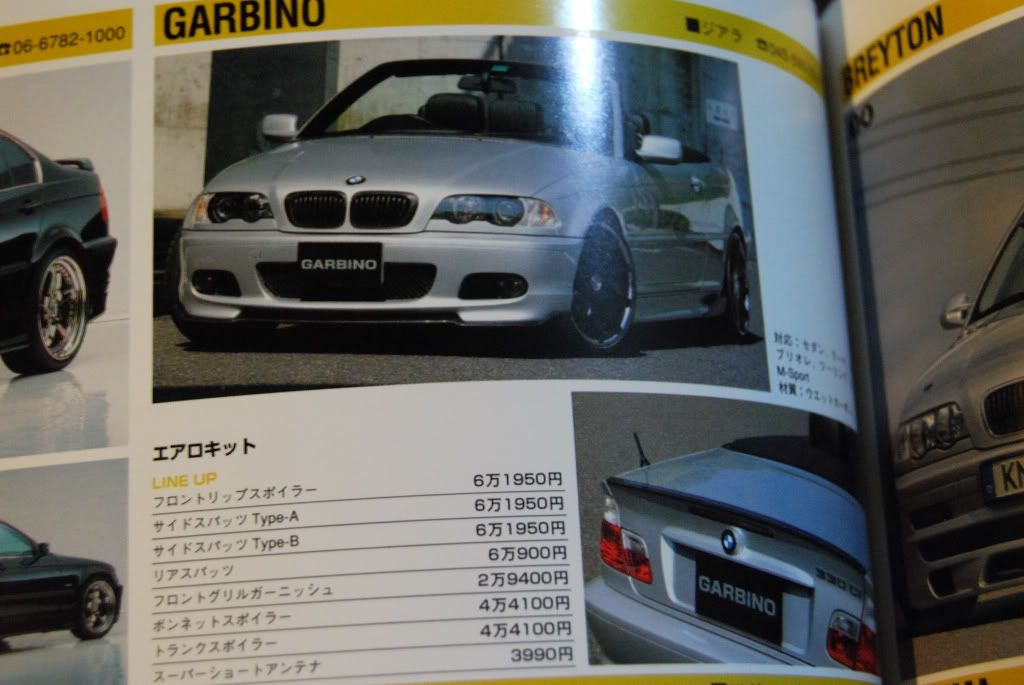 NKB bodykit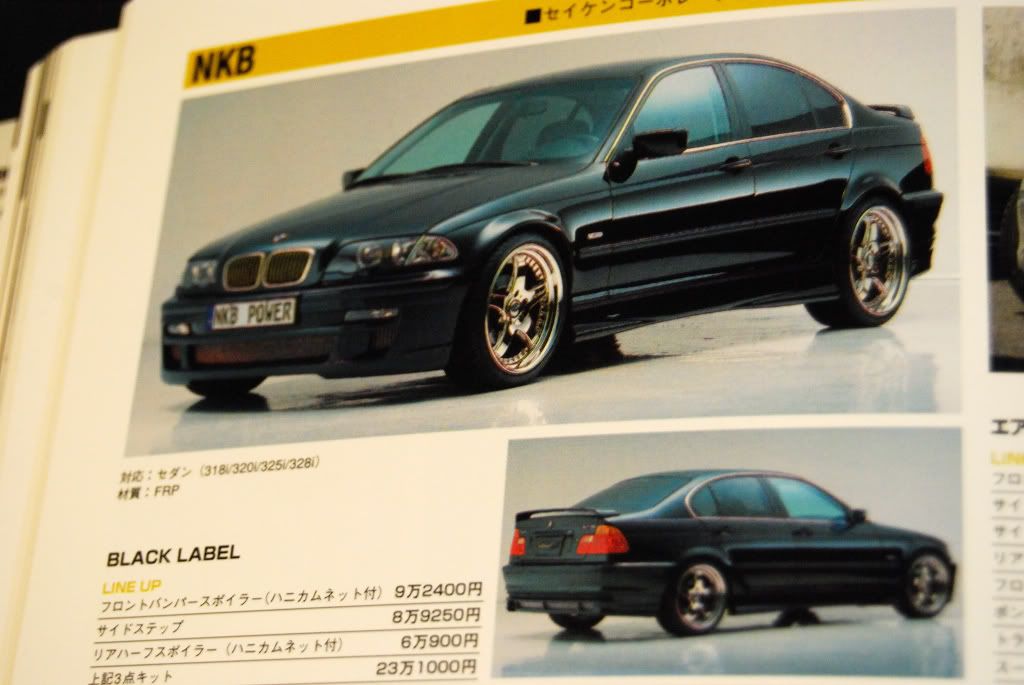 I think this is
replacement M3 mirror base used to retrofit OEM M3 mirrors on sedans???
Somebody understand Japanese? I tried going to end.cc but it seems the domain is for sale