I decided to put up my euro-spec race seats for sale. Simply put, I just need the cash and will be doing something different for my car. I bought these from euro-spec.net and have only been using them for a few months. The seats are fiberglass, great quality, and practically new. Condition of the seats are 9/10. I am selling them with all the things you need (brackets, mounts, sliders, and NRG 4 point harnesses).
Asking price is
$600
or will be willing to trade for CSL style bootlid for sedans, or M3 style hood for sedans.
Located in so.cal and am not interested in shipping currently.
Thanks for looking, and feel free to PM me if you want more info. or are interested.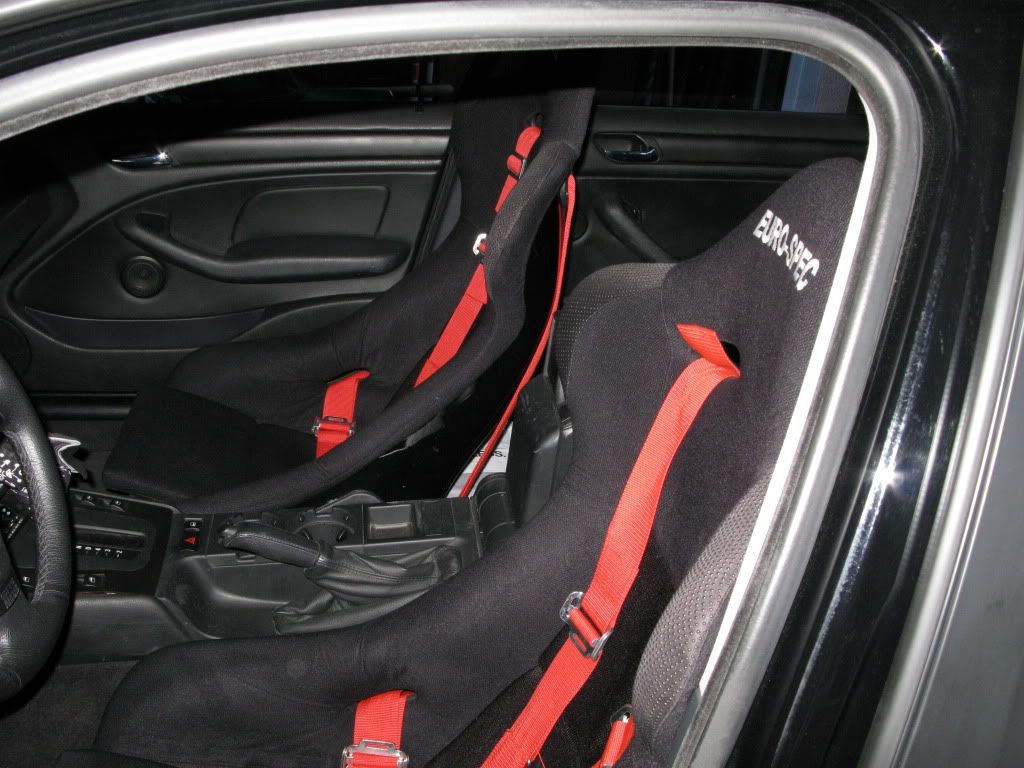 I can provide more pics. upon request