I just did mines today.
Wow, what a job. I think I took 8hrs and I did not remove the manifold. If I had remove the manifold I think I would have gotten the CVV on easier. :tsk:
Putting on the hoses were a PITA. I pushed some in so hard until they clicked. I am disappointed at where BMW located this item when it needs to be replaced this frequently. :thumbdwn:
I guess I could say I belong to the CVV DIY club :thumbup:.
My problem where the vacuum line become so soft from the oil and heat that it just broke off. The car started to misfire and knock due to the fact that the vacuum hose was disconnected.
Here are some pics if it helps others to get a better view of the job.
DISA removed showing the electrical box. That box was a PITA, it was always in the way.
Top of the engine, where the cabin filter is located. I replaced the little hose there too. There is one right beneath the manifold that i did not get access to. I will have to do that in the future.
Old CVV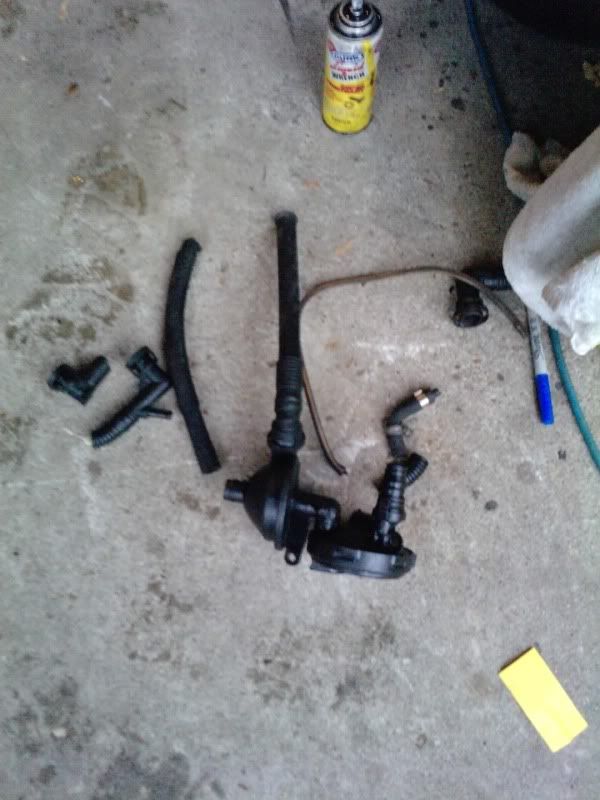 Dipstick bolt removed. During installation, I did not get the dipstick to go all the way in, I can still see the rubber grommet after I tried so hard to push it in. Can somone tell me if this is normal? :facepalm:
Power steering reservoir pushed to the right. Looking from the front. Wires are labelled for easy reference on assembly
I can now go and pat myself on the back cuz no-one will do it :woot: