Official: ///AVIN Avant-2 Android 4 w/ Dual Core CPU 1.784Ghz Capacitive Multi Touch Screen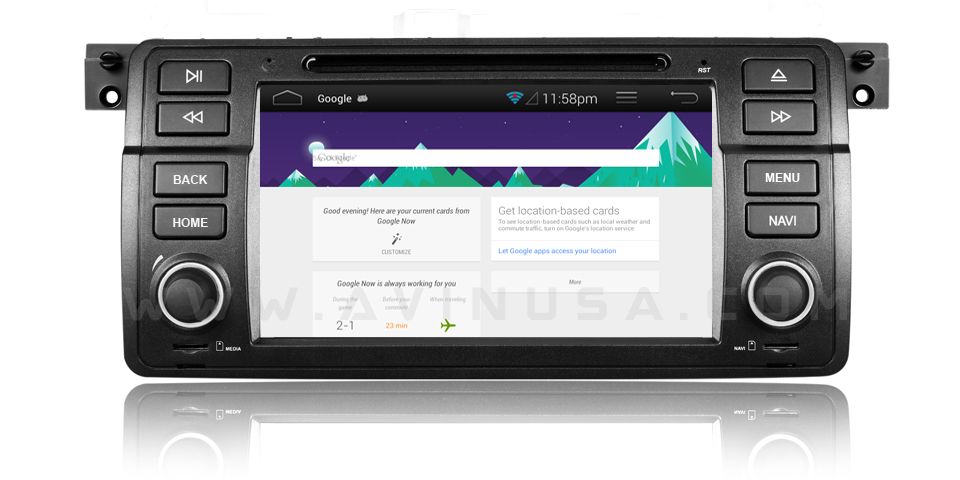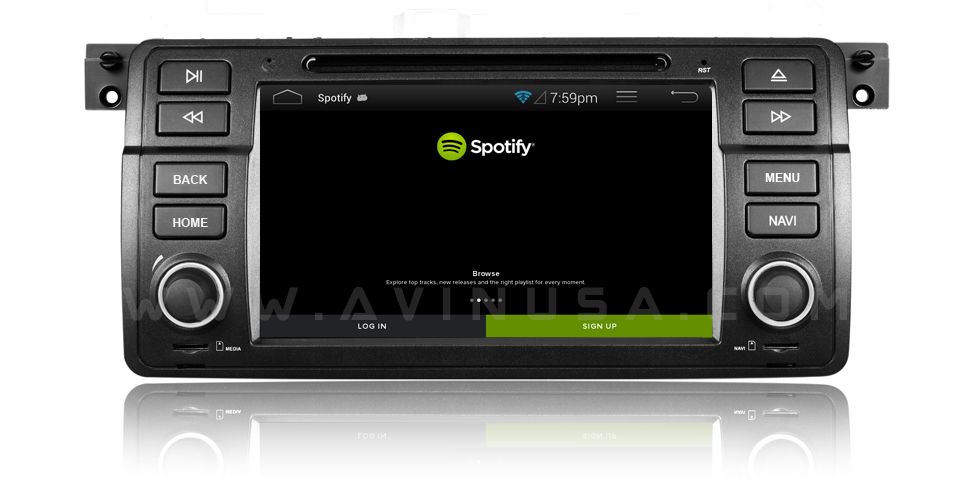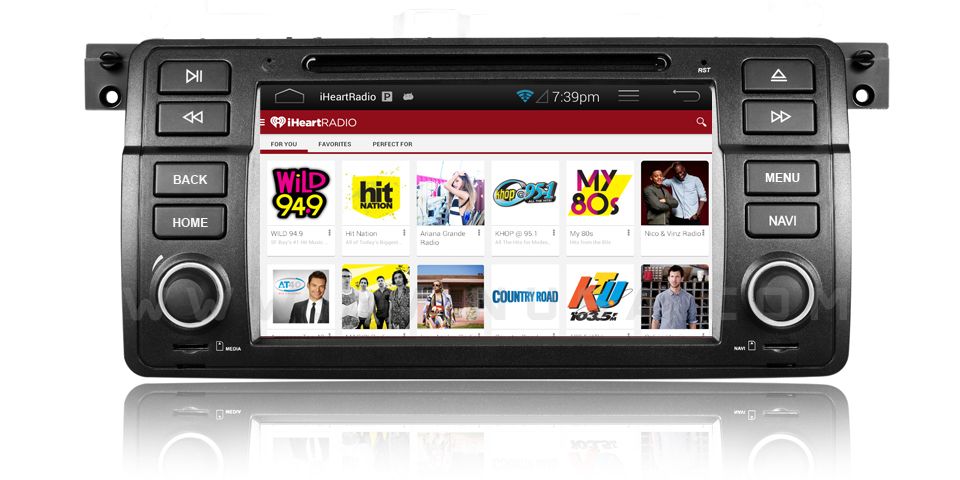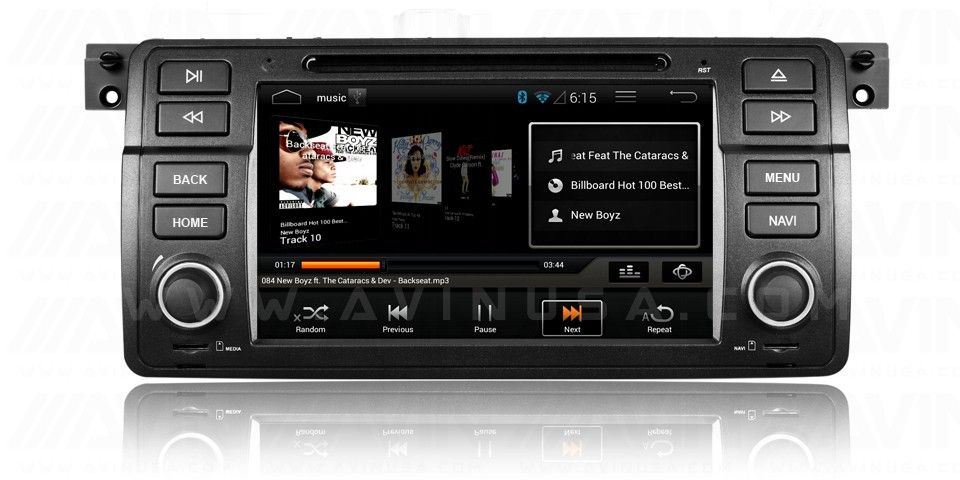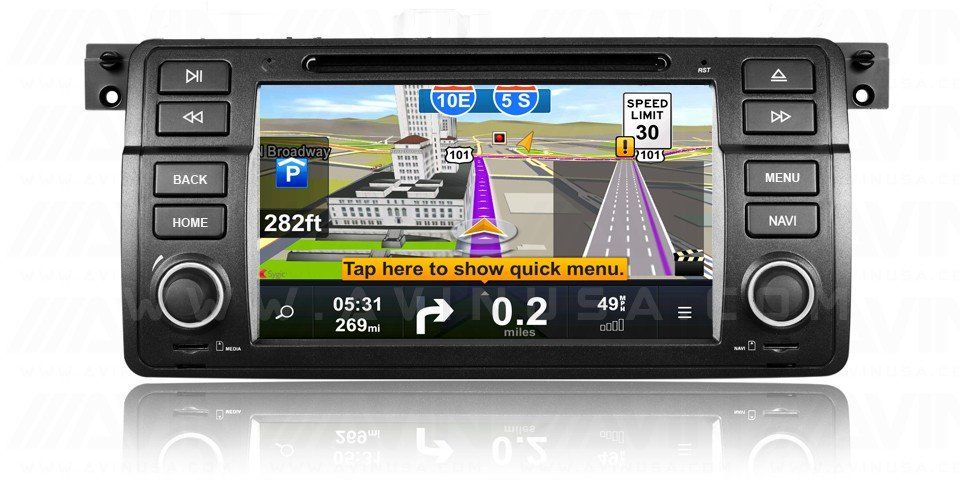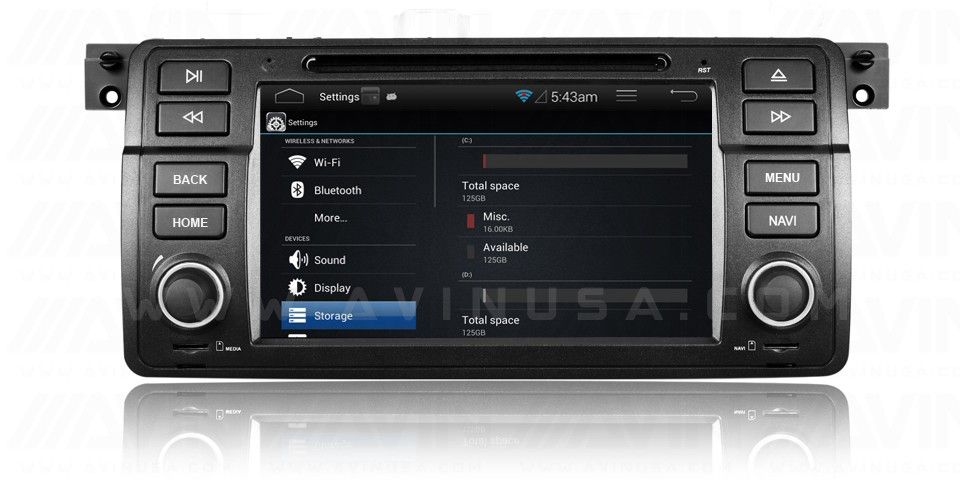 ​
Hi I wanted to share with you guys the new ///AVIN Avant-2 BMW E46 Full Android GPS Navigation System I have been working on. A little about me before I go into detail about the new system. I am from the San Francisco Bay Area and have been a registered member of E46Fanatics for more than 10 years. Some of you might know me better as
M3Evolution
the guy that makes and supports the
custom Dynavin Android ROM
. I am happy and proud to say that I am now a full supporting sponsor of E46Fanatics!
After working on the custom Dynavin Android ROM and speaking with and helping the many frustrated Dynavin Android owners from all over the world I sought out to develop a new system. I got a lot of great advices and suggestions from other helpful E46Fanatics members and Dynavin owners of what kind of features they would want the new hardware and software to have. My goal was not to only fix all the problems we had with our Dynavin systems but to go beyond that and introduce more advance features, better user experience, all while keeping it simple and intuitive to use. This last part was especially important since we will be using this in our cars driving at the legal speed limit of course.
The BMW Avant-2 series hardware and software was inspired by the many great members here at E46Fanatics. We listened to many owners of different systems about the problems they had, what annoyed them most, and what their ideal perfect system would be like. We sought out to develop a system that would try to meet those high expectations. Even the BMW Avant-2 Premium Amber UI color scheme was recommended by the E46Fanatics members here to compliment the BMW 3 Series dashboard and interior. The BMW Avant-2 series is designed to be fast, reliable, simple, and intuitive to use. The UI design is meant to be intuitive so you can keep your eyes and attention on the road. The AA-BE46 hardware was designed to keep true to the original factory look and feel of your BMW 3-Series. It's Torque built-in compatibility makes it easy for you to access your cars diagnostic directly from the 7" touchscreen. It is always ready to go whenever you are (video demo of startup time in
post#22
). It's a full Android system but does not require you to be a rocket scientist or an Android developer to take advantage of its advance features.
Now you can have easy access to your GMail, Facebook, Pandora,
Spotify
, Google Music, Waze, Google Maps Navigation, Youtube HD, Yelp, Foursquare, Soundhound, Shazam, and thousands more apps from Google Play store. You can even make and receive Voip phone calls without ever using any of your cellphone minutes.
Installation is simple with the included plug-n-play OEM harness connector. There is no need for any modification to the factory wires or harnesses.
We surveyed many current BMW owners and asked them what are the most important features that they wanted out of their stereo / navigation system and the overwhelming response was ease of use and more importantly reliability. We depend on our cars to get us from point A to point B quickly and efficiently as possible. When we start our cars we want our Navigation system to be ready to go when we are. The ///AVIN AA-BE46 is powered on and fully usable within a few seconds of starting your car. This is the fastest start time I have seen out of any Android in-car navigation system out there on the market today. So if you are in the market for an Android in-car Navigation system one of the first thing you should ask is how long do I have to sit and wait after starting the car before I can start inputting my destination address and then driving off. (video demo of the amazingly fast startup time of the ///AVIN Avant-2 AA-BE46 in
post#22
)
The HOME, BACK, MENU buttons on the panel of the ///AVIN Avant-2 AA-BE46 are very important.
There are some APPs (eg. Torque, SlingPlayer) that will force fullscreen and that means the top statusbar with the digital Home, Menu, Back buttons will disappear and the app takes over the entire screen. This can be a great thing because APPs like Torque or other video or games apps can take advantage of the entire screen. Navigation maps can also take advantage of the fullscreen to display map and directions. There are other systems on the market that do not have these important hard buttons. The owners of those systems will have no way to exit an app or go back to the Home screen if there were no physical HOME,BACK, MENU buttons. The only option for users of those other system is to turn off their car and restart the entire navigation system if they get stuck.
If you are in the market for an Android in-car navigation make sure it has physical HOME, BACK, MENU buttons or you will be stuck and unable to get out of fullscreen APPs like Torque
Being a long time E46Fanatics registered member and owner of other previous navigation system myself I understand the concern about quality, reliability, after sales service, and warranty.
To ensure that all our customers receive the highest quality products we personally visit the factories where they are made and do our own quality control tests. We cooperate and work closely with the engineers as well. We do not depend on third parties to do the inspection for us. Any products that do not pass our strict standards gets rejected. After each order that we receive we personally fully test each unit again before shipping out to customers. This ensure our customers gets the highest quality and most reliable products. All of our products are backed by a
1 year US warranty
. If customers ever need to send a product in for service our service center is conveniently located in Northern California.
There is currently a
discount
towards a new
///AVIN Avant-2 BMW E46 Full Android GPS Navigation System
for those that have generously donated for my custom M3Evolution Dynavin Android ROM before 03/20/2014.
The discount is up to $100 OFF
. Message us for more details.
I will try to update this post with more information soon. If there are any questions you can reply here or email me at
[email protected]
.