Installed these tonight: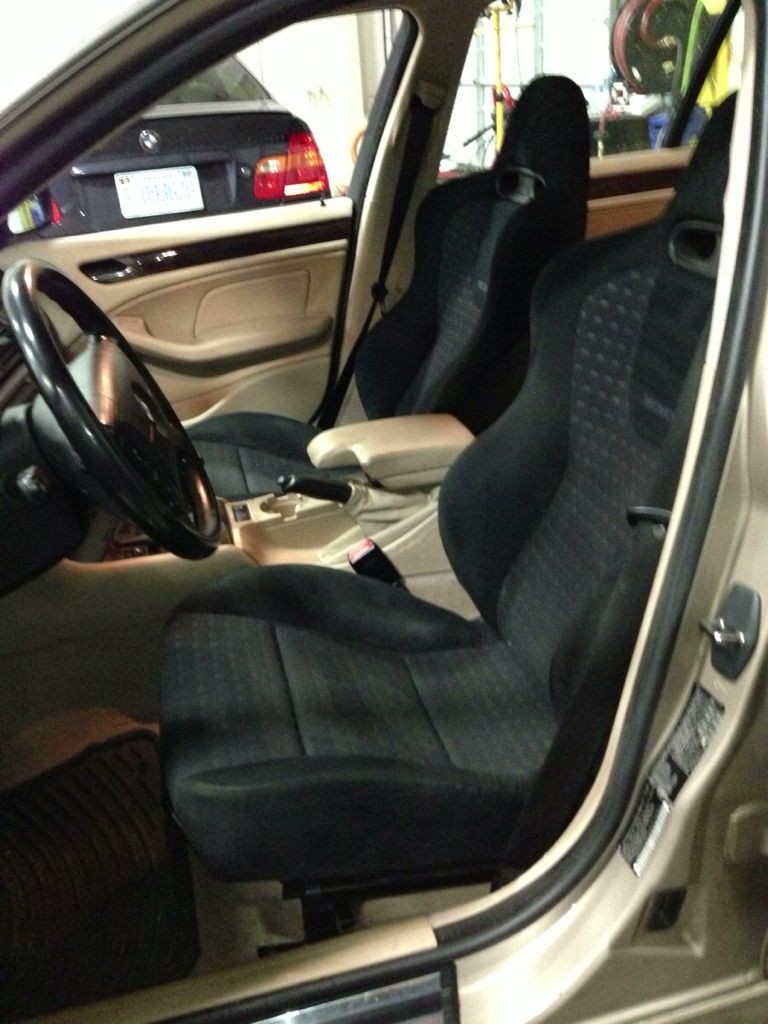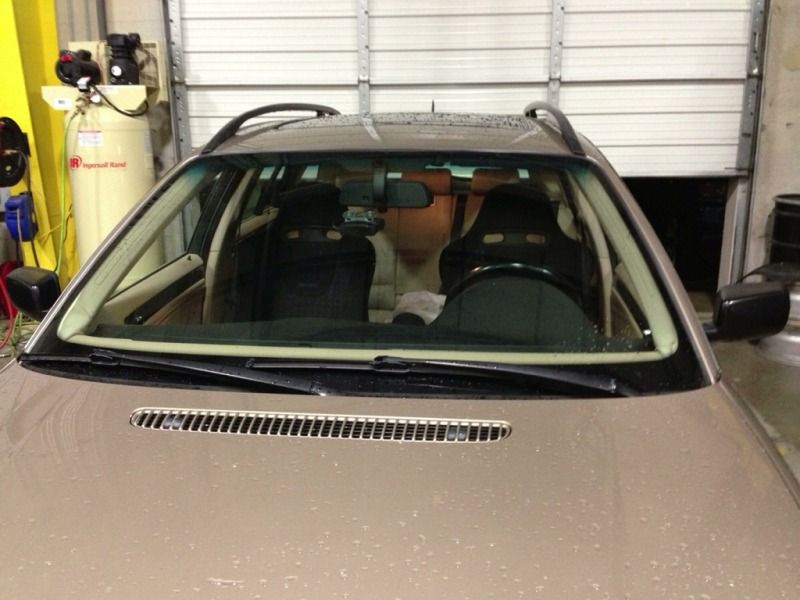 They are out of an EVO 8, died black (I may try to get them recovered in tan leather to match the car) and installed with wedge engineering brackets. My buddy had intended this setup for his e36 track car but since it's on the back burner he let me try them out :thumbup:
So Far I absolutely love them. The whole driving experience is transformed with a seat that actually keeps your body still:thumbup::thumbup: I went from flat seats, but being 6'6" I enjoy this setup even better than sport seats as they sit lower down in the car. Lastly they weigh a whole lot less than the oem power/memory seats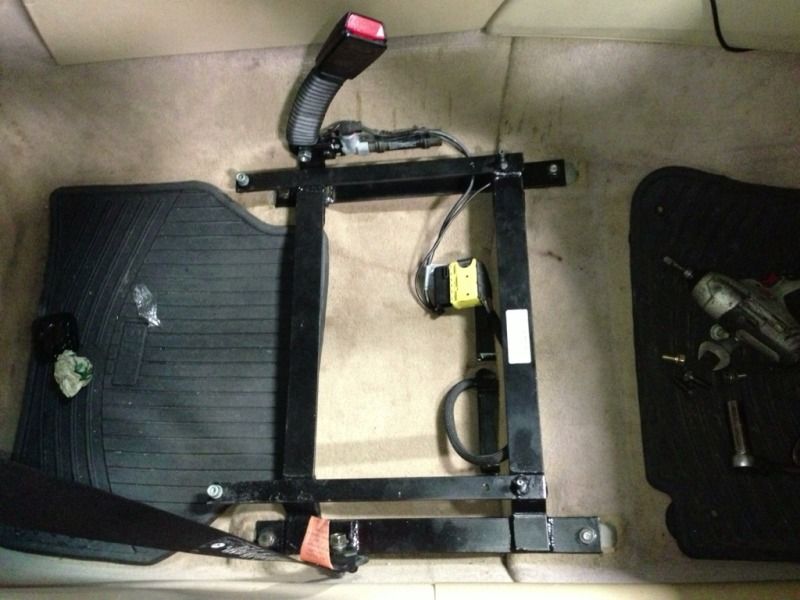 I had to do a few modifications to get the brackets to work in my car:
-The front seat bolt holes provided on the brackets don't line up, so we welded some 10.9 grade bolts to the braxket, so the seat can be installed with a nut up front.
-The oem seat belt buckles work, but you have to grind the bracket mating surface smooth (mine had a small welding nub on it) I also put a nut on the back of the seat belt buckle bolt to secure it a bit better than the provided threaded hole.
-Elongate and the rear bracket chassis bolt holes (I also widened them a bit too, but i think our brackets were just a hair narrow)
They do throw an airbag light because of the lack of a seat occupancy sensor, which I guess can be remedied by a little plug in thing from ebay or install a matt from the donor seat