After doing several mods to my 325xiT (headers, intake, 6 speed swap, smfw etc) I've looking for more power. Being that it's AWD and knowing my oil pan wouldn't bolt up to an s54 (and their cost) I've been on the hunt for a m54b30.
A few weeks ago I found a hurricane/superstorm sandy motor, 35k carfax verified miles that had been underwater for a bit
In this thread I'll cover my process of taking the motor apart and rebuilding it, along with some questions for the more knowledgeable of you out there.
(these are several posts merged in one)
So I went to go pick up my 35k miles (carfax verified) m54b30 yesterday: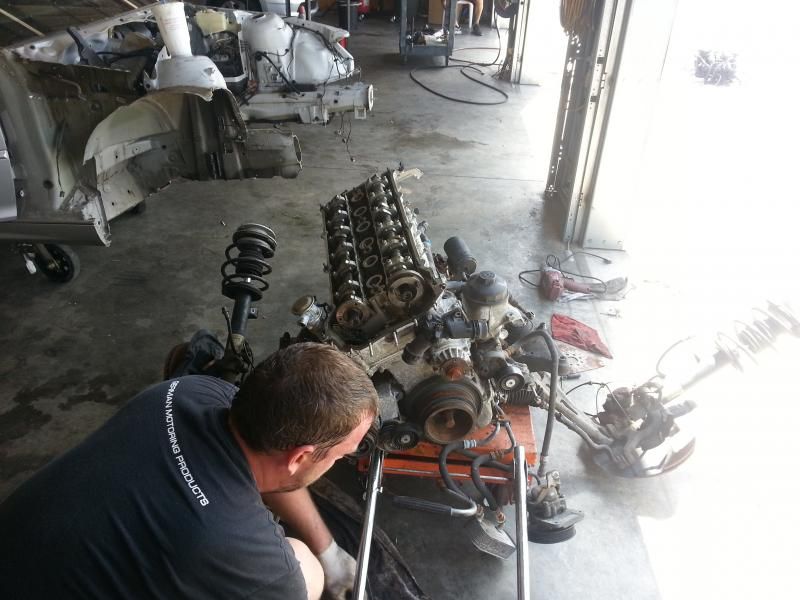 (no I don't work or GMP anymore, lol)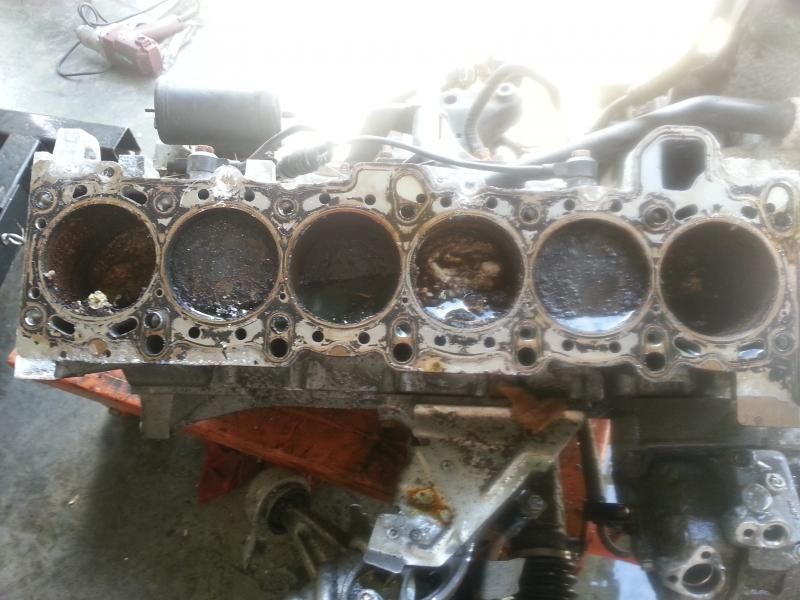 Most of that washed out right away, but seriously ugghhhh
That said, all the areas not touched by water are PRISTINE, and the oil level was on point, ie no/minimal water outside the cylinders:
Anyways stuffed it into the wagon and brought it home: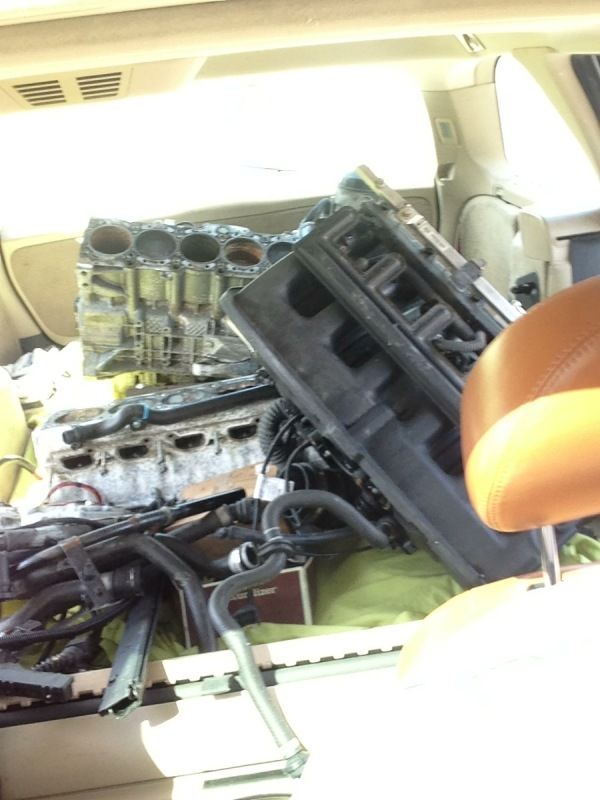 My buddy andy let me borrow his engine stand so I could flip it around and look at the crank and rod bearings (Haven't pulled any yet, but crank looks mint, no corrosion in bottom end at all)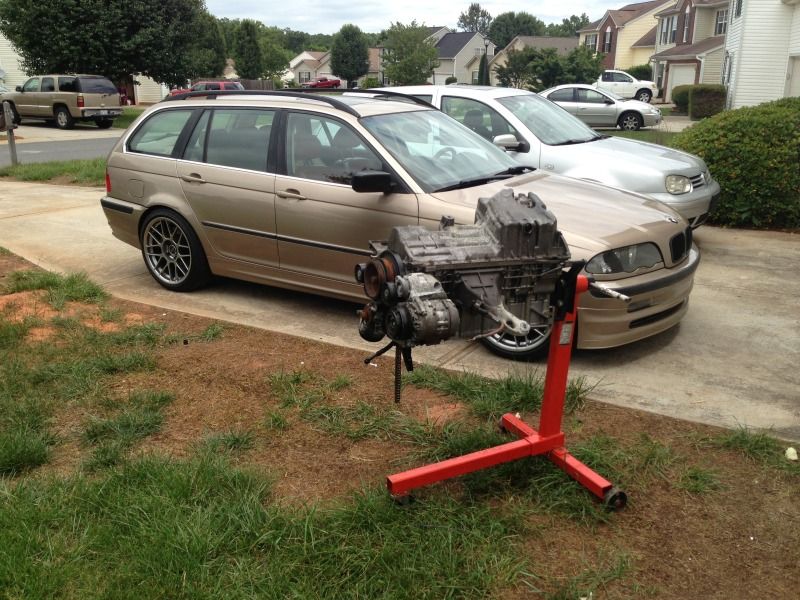 (new neighbors were moving in today, they took one glance at the motor in the front yard and sighed- lol)
After a few days of letting the pistons soak in ATF I got the all free.. which led to some mediocre news.
Two of my pistons are toast: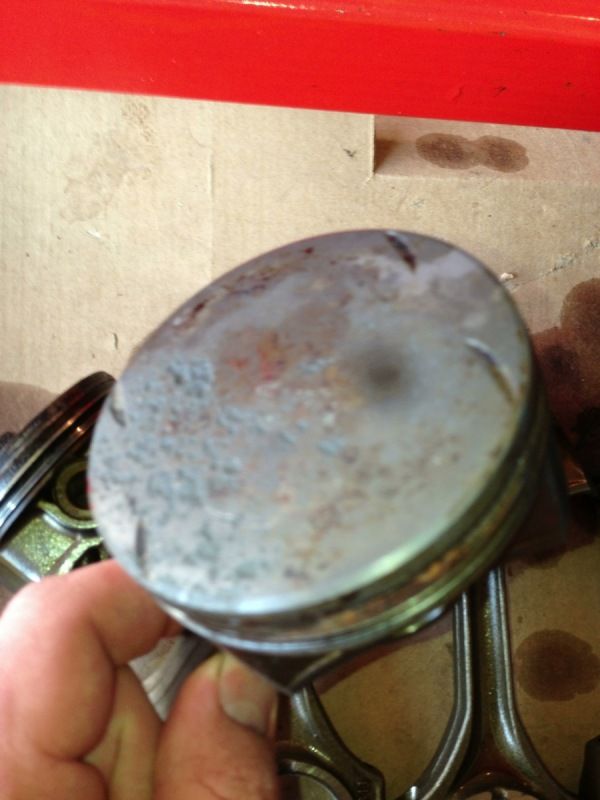 Pitting on the crank (just that one journal):
however rod bearings looked great:
cylinder walls looked meh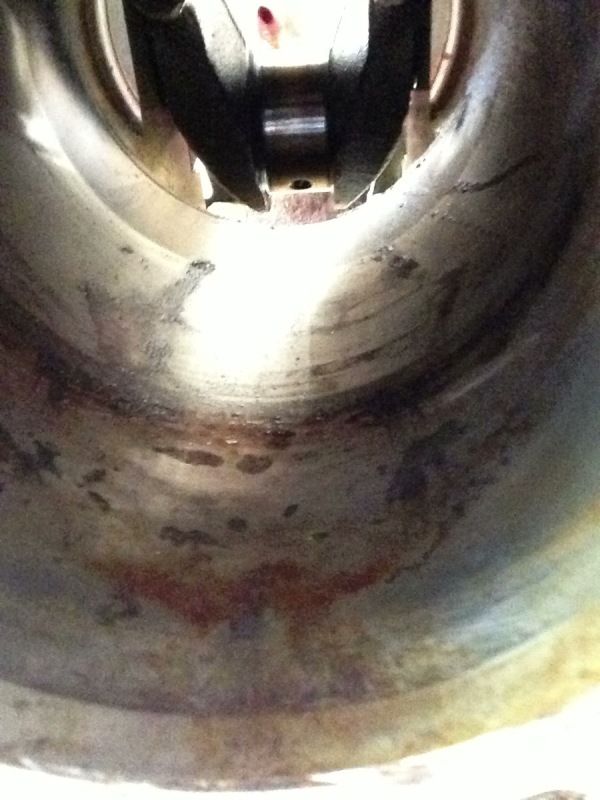 So at this point I think my route will be:
-First and foremost wait to hear back from machine shop about the head, I'm expecting that it'll need to be cleaned + a valve job. maybe a port and polish, depending on feedback.
-Yank out crank and check out main bearings then send it off to see if I can run oe sized bearings or not, then get it balanced with new pistons.
-bore .05 over and run
11:1 compression pistons from VAC
-Perhaps spring for shrick 262/248 cams (from my research I believe these are the best compromise.)
-Maybe an ATI damper
-Run all sensors (maybe even my intake) from my b25 save for injectors and maf since all the electronics on this motor are toast.
Goals
:
Not really shooting for a big power goal, doing this because I picked the motor up for the price of a core and have always wanted to do a moderate build on a motor (i've only done bearings and head gaskets before). Definetly want this thing to be daily drive-able, not dramatic in any way and most importantly to run on stock/off the shelf 330i tune. I'm never doing custom tuning ever again on this car. That said, i wouldn't mind if it all yielded considerable more oomph :excited:
more updates in a few days :thumbup: