I have the following brake pads for sale. Click each thumbnail for a larger photo.
Hawk Blue for OEM E46 M3 Rear Caliper
- Pad shape 362
- 11mm of pad material left (like new)
- "Medium/High torque and temperature compound with excellent brake modulation. #1 selling brake pad material for SCCA."
- $165.99 at Bimmerworld (shipping not included)
Asking
$75
shipped anywhere in CONUS.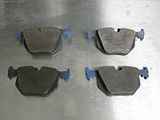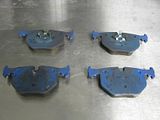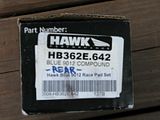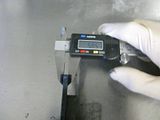 Hawk HT10 for OEM E46 M3 Rear Caliper
SOLD!
Hawk DTC70 for Stoptech ST40 Caliper
SOLD!