Discussion Starter
·
#1
·
Hiya All
I sold my AA kit and decided to start preparing the car for the Right Hand Drive versions of the HPF kits which will hopefully be ready later this year.
After selling the charger there were a number of "niggles" that needed sorting out and as mentioned I have been hunting for a shop to take things to the next level. I have learnt so much from the last 3 years of modifying and like they say "hind sight is 20/20!!"... If only I knew then what I know know I would have done things very differently.
So the first thing to get right is the mechanical team as modifying is not a case of just buying bits and slapping them onto your car (maybe it is with a citi golf but not with a Bimmer). It is more a case of having a deep understanding of the science behind an engine, transmission, suspension and the electronics which make up each car and how these systems all operate together..
Anyway.. on the pics
So here she is outside her new home for the next few weeks, it took 2 stops along the way to get here there thanks to leaking oil, water and God knows what else from the cracked block and stuffed up cooling system I was handed back.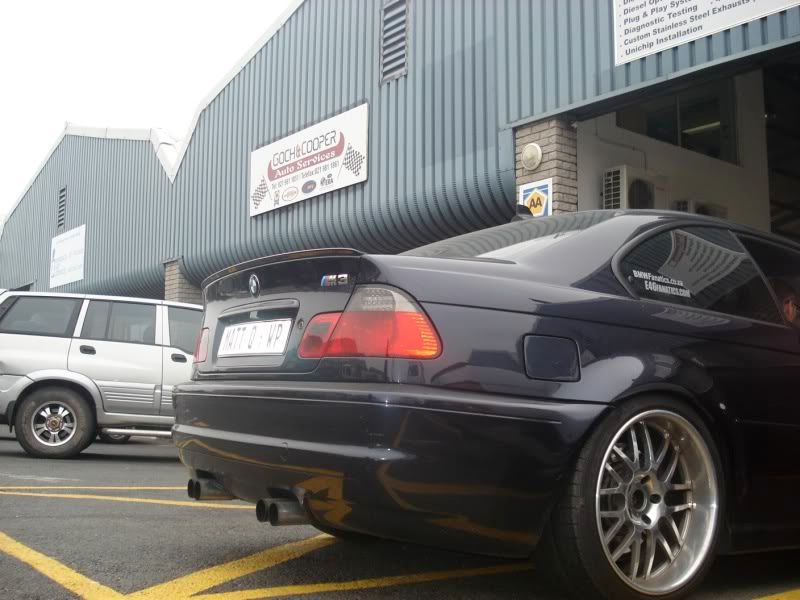 Once I arrived, the car was booked into G&C computer system where EVERY aspect of the car was checked and recorded.. this system tracks each car from arrival to washbay so Deon and the G&C team know not only where the car is, but what it wrong, what's been done and most importantly, what the timing issues are in terms of getting you back on the road...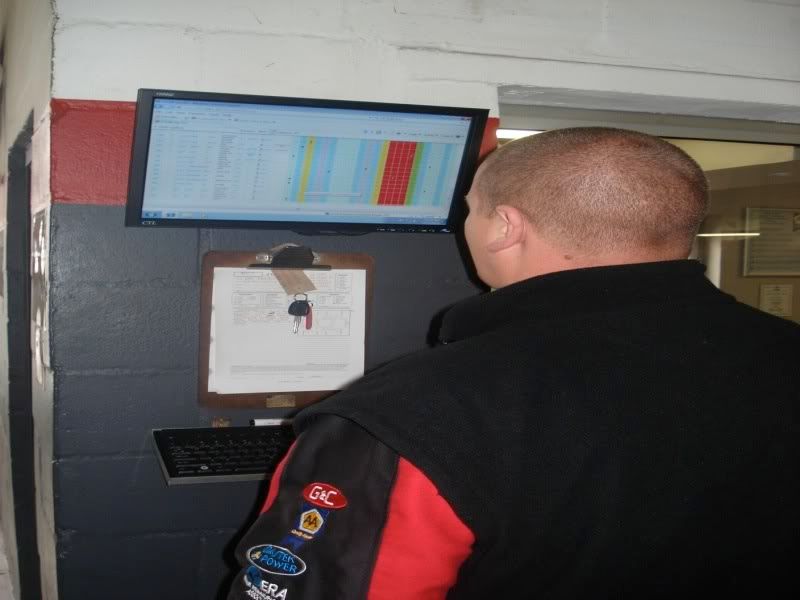 Then on to a chat with "The Big Man". Deon is big in every sense.. and at 6'2 I'm not used to having to look up into people's faces.. I'm glad he's on my side ---
(Think WWF's "Andre the Giant" meets Bill Gates) We discussed at great length what needs to be done as we are building this engine for the next level of power I will be aiming for this Summer.... This car will be hunting Lambo's and Ferraris only as everything else will be pre-school by comparison when she's done...
The shop is super impressive, from the entrance.. to the trophy shelf.. to the company slogan... I likes it alot :clap: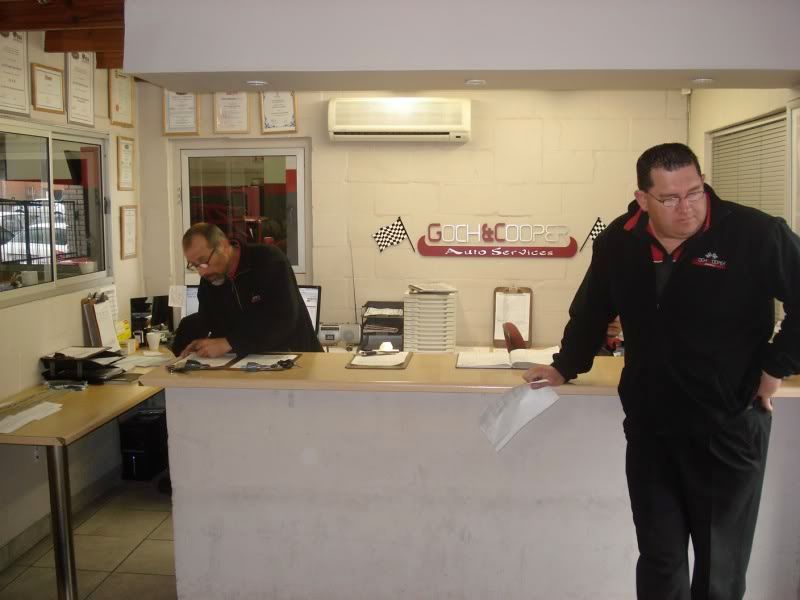 So onto the good stuff and what particularly turned me on about G & C (BTW I don't work for them in case you are wondering by now... think of this as investigative journalism on behalf of the Bimmer Community!!)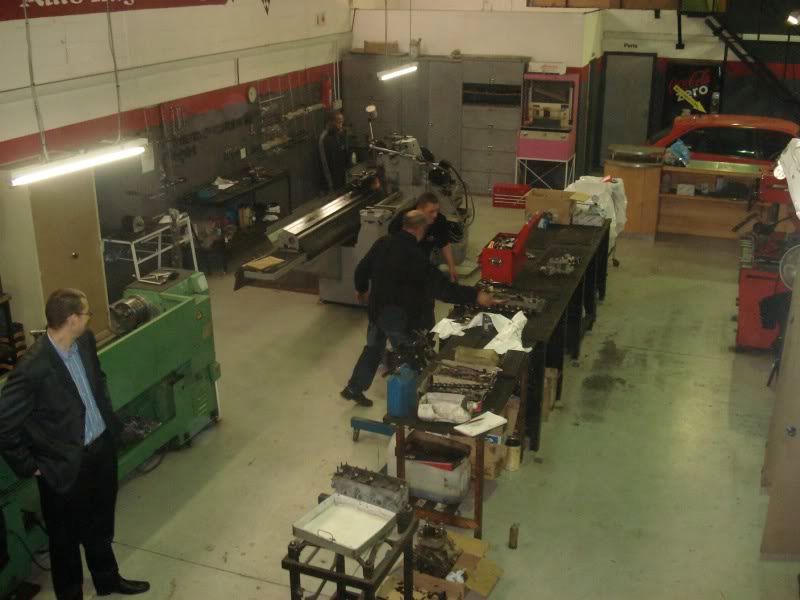 This is the ENGINEERING DEPARTMENT... (and that is DON FREERIDER on the left.. he drove with me in case Jezzy died on the N1!!) they can MAKE cams to order, re-surface heads and blocks, remanufacture heads, re-bore and re-hone cylinders and manufacture a range of needed bits and pieces.. when I arrived they were actually busy manufacturing some race spec Billet Cams for a customer who had specific needs for the timing durations.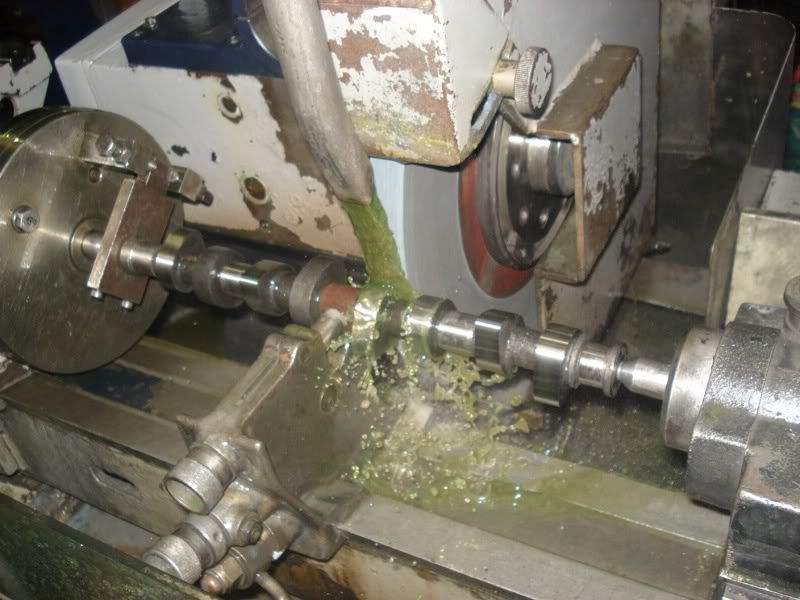 Here's the donor engine... a S54 which threw a bearing but is otherwise fine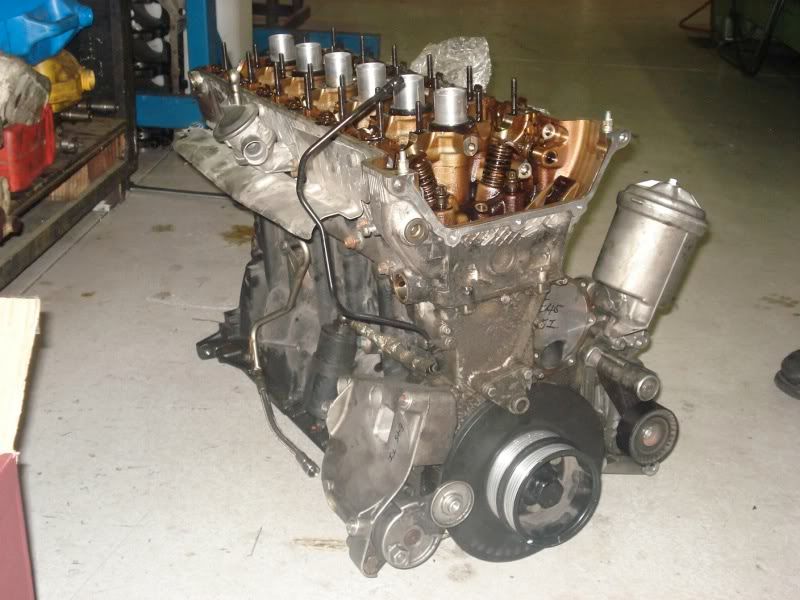 Deon will be combining this engine with the best parts of mine and re-engineering whatever is neccessary to get EACH AND EVERY component of the engine back to the manufacturing spec... G&C will be using measurements to 1/1000th of a mm so the engine I will end up with will have tolerance fully 100 times more accurate than a stock M3 engine and perfect for the level of power we will be achieving...
Bottom End
Head (Notice the carbon on exhaust ports and even color on intake ports.. this is an engine which was driven carefully... actually too much so... it was not opened up enough as can be seen by the slight ridges in the cylinders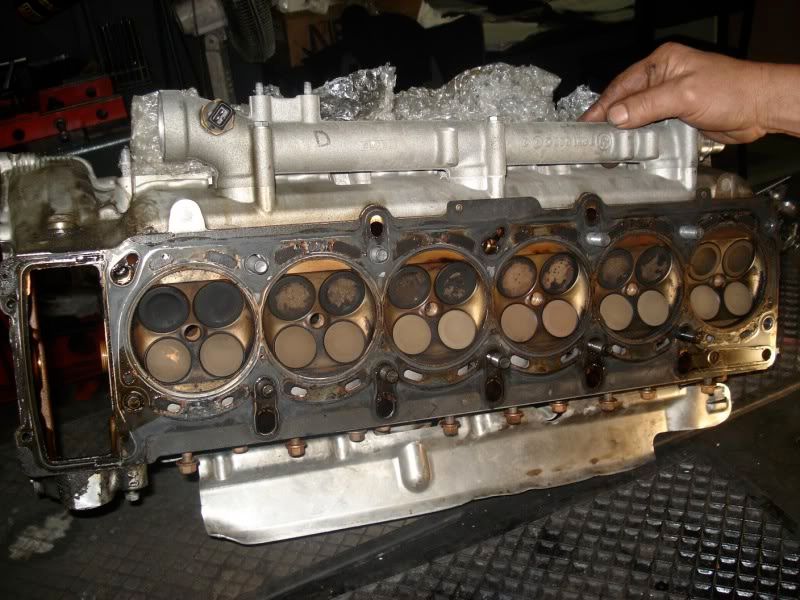 And finally the shop floor.. more pics to follow once Jezzy is stripped down and a full damage report is sent through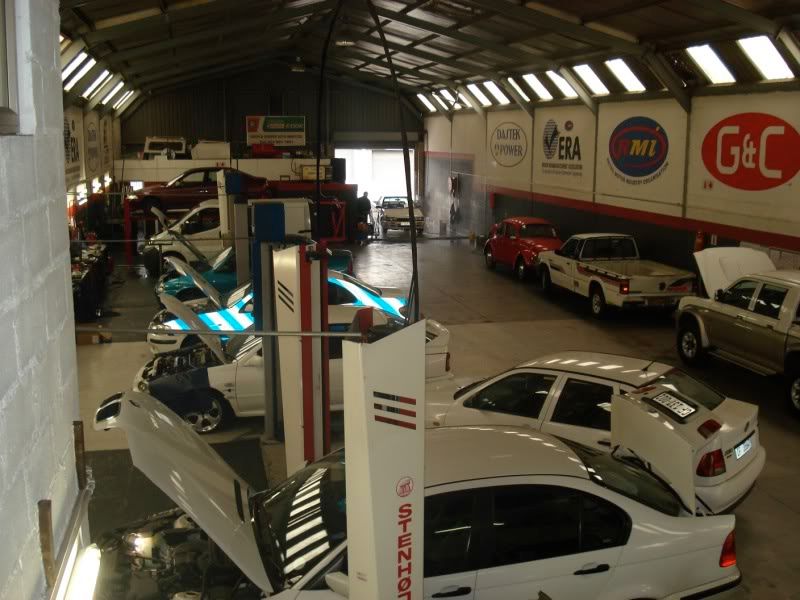 Incidentally... we will be re-boring the engine to 87.5mm (stock M3 is 87) as this will allow the level of accuracy required and will clear the new larger CP Pistons...
Loads more pics as we go... my parts leave Horsepower freaks on Wednesday evening so more this week we will just concentrate on the dissasembly of the car and the machining of the engine components to get everything ready for the re-build next week..
And finally... Jezzy 2... well for the next few days... chicks dig it