Hey ppl. My contribution to this forum really isn't even close to what it used to be. But I miss this place sometimes and decided to give you all a quick update on my current car situation:
the "evil-diesel" is currently being driven by my girlfriend, reason being that my current employer is providing me with a company car. I usually only keep the same car for about two weeks, so far it's been e90's, current merc c-class', and volkswagen passat's. All of these are usually diesel cars with around 150-170hp. Nothing too exciting, but nothing beats a free car.
Still, I needed something to spend my time on. The 1 series has been demodded with stock wheels, stock bumpers, etc.
A friend of mine called me a while ago, saying that her great grandmother is selling her great grandfathers car, and that it's a BMW. With her unable to give me any further details (she only knew that it was a BMW) i made the trip over to her great grand mothers house to have a look at it.
What I found blew my mind... A completely original E30 323i (yes, 323), which was the predeccesor to the 325i. They only made this particular version of the E30 for less than one year. Less than 80 of these cars still exist today. It's an 83, one of the very first E30's ever made. It only has 70K Miles. It's all original. Always garaged. Never driven in the winter.
A few E30 fanatics here in Germany have come by to have a look at the car, all of them told me that E30's in this condition rarely even exist in Germany.
Enough talking... have a look: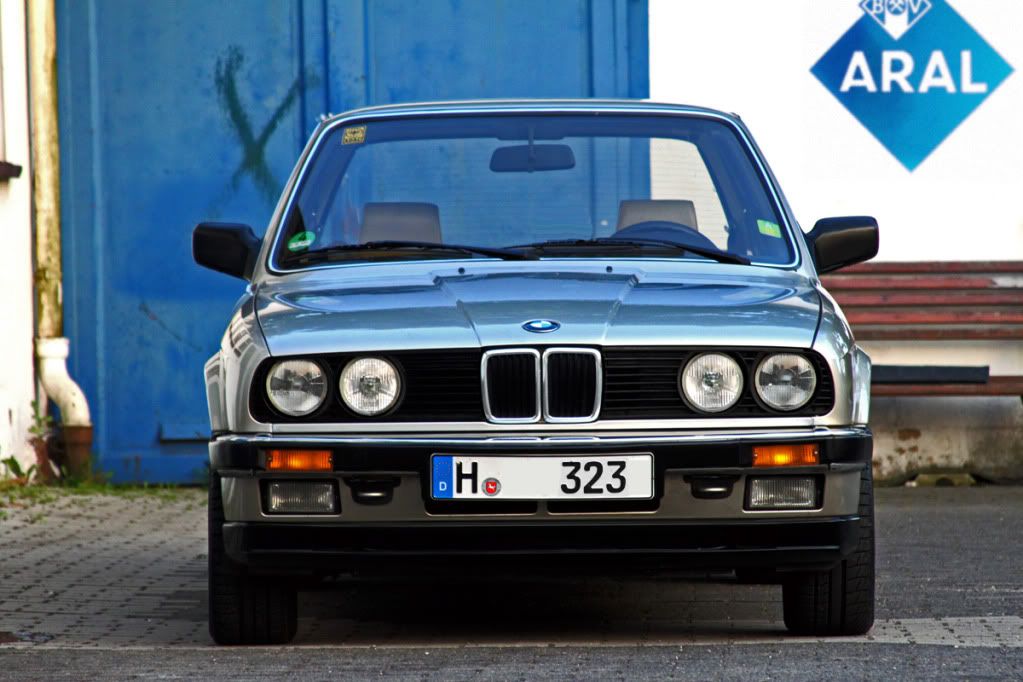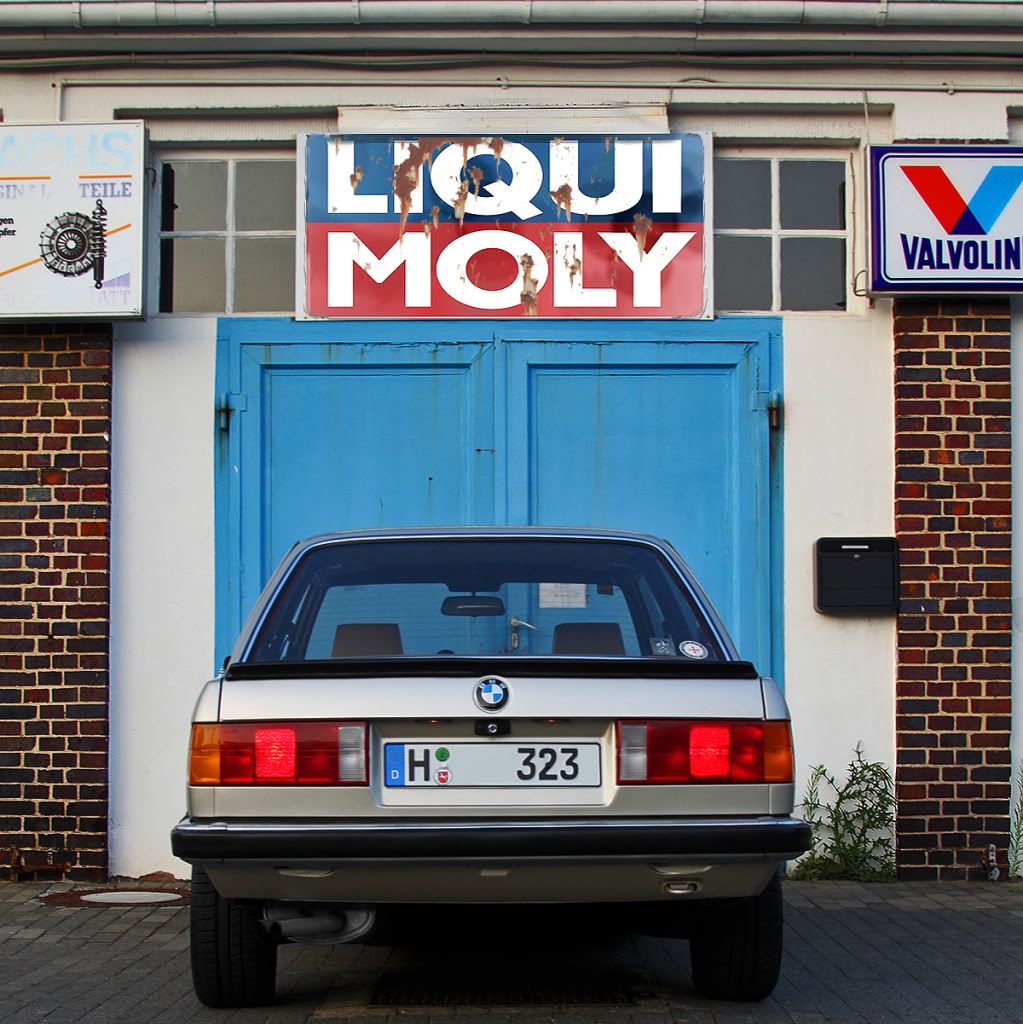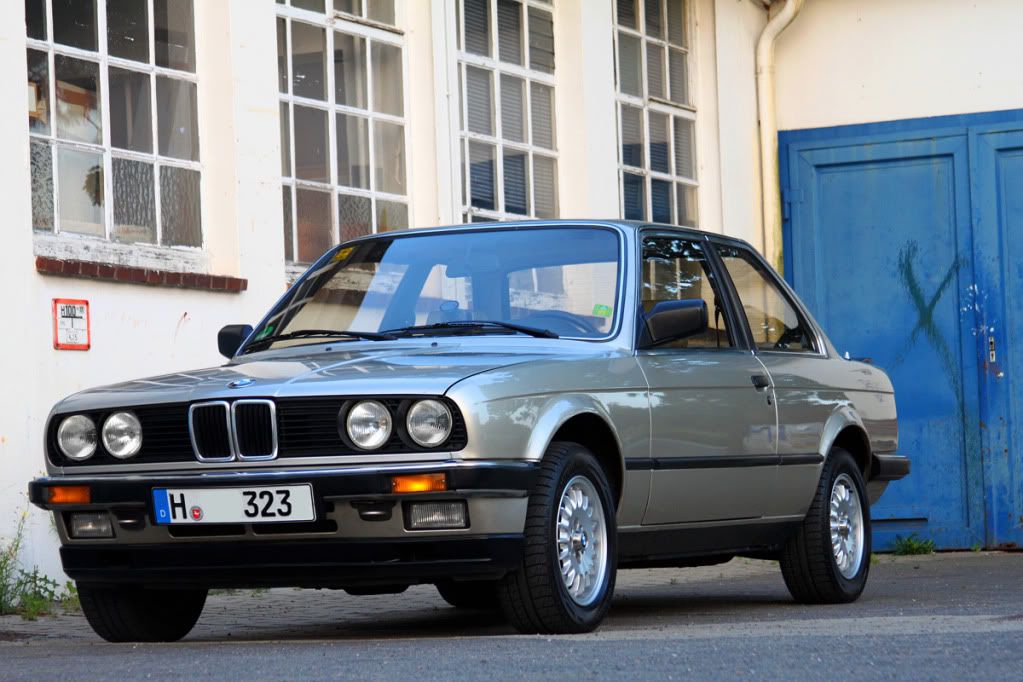 perfect interior: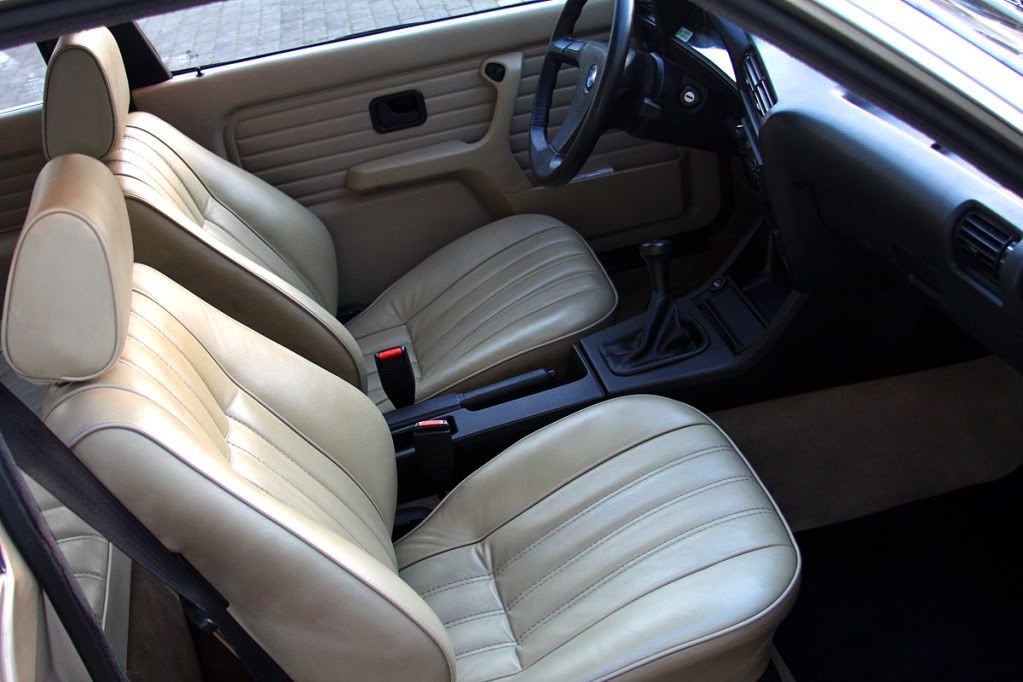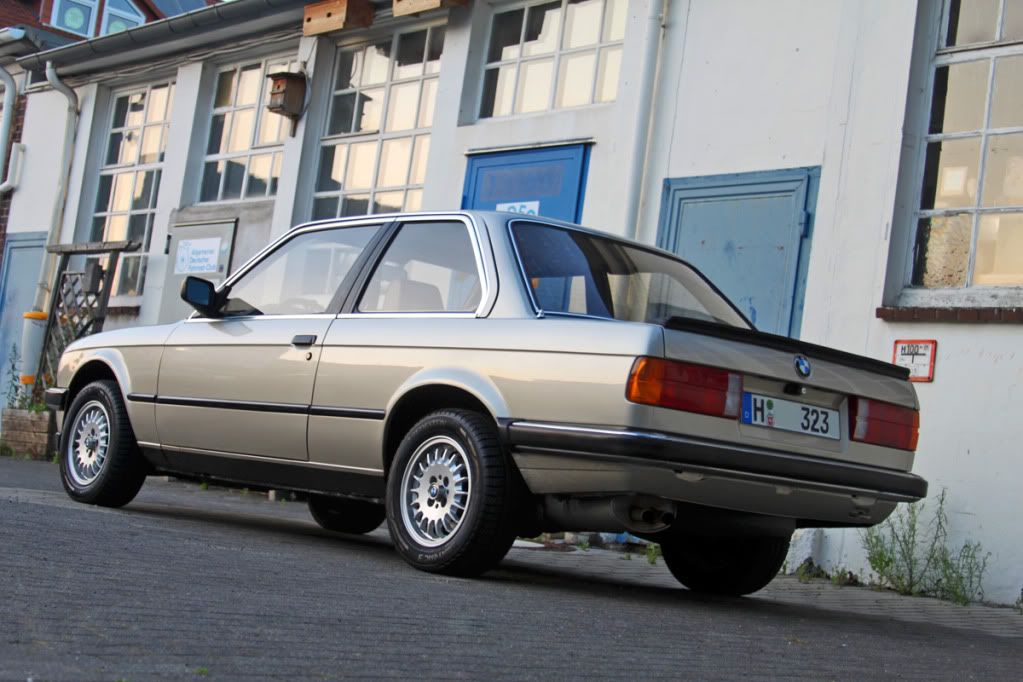 rare brown tinted factory glass: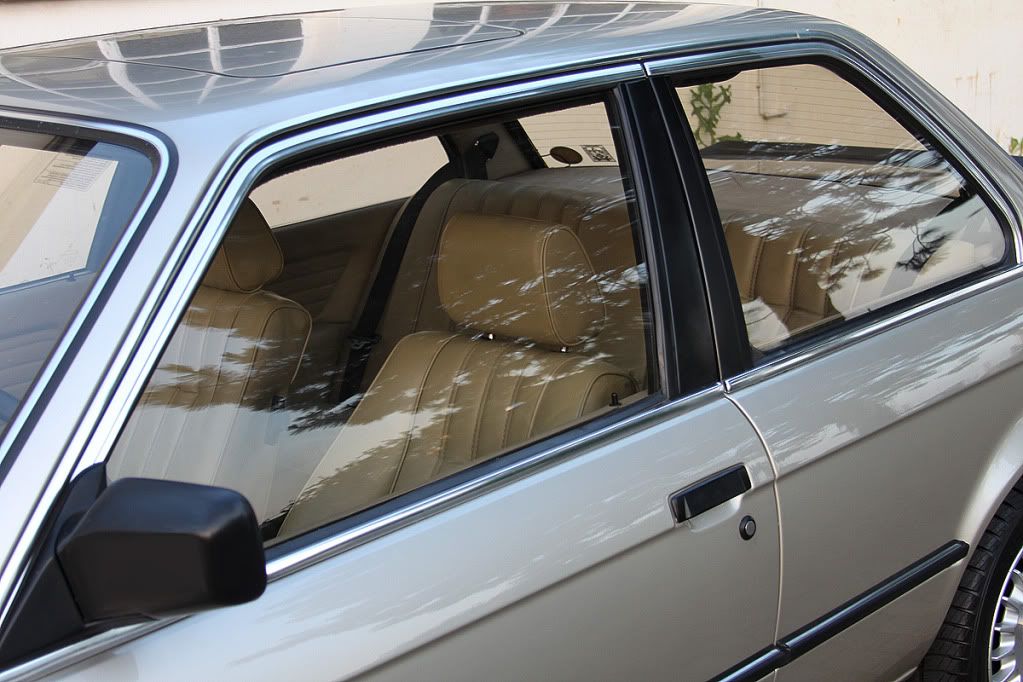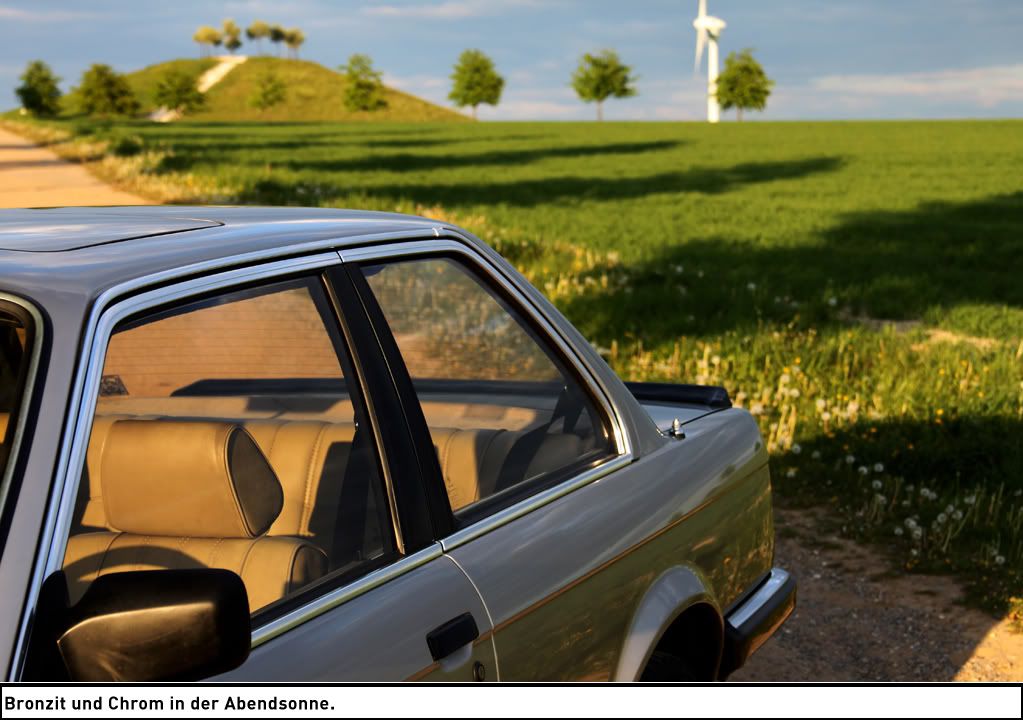 perfect paint: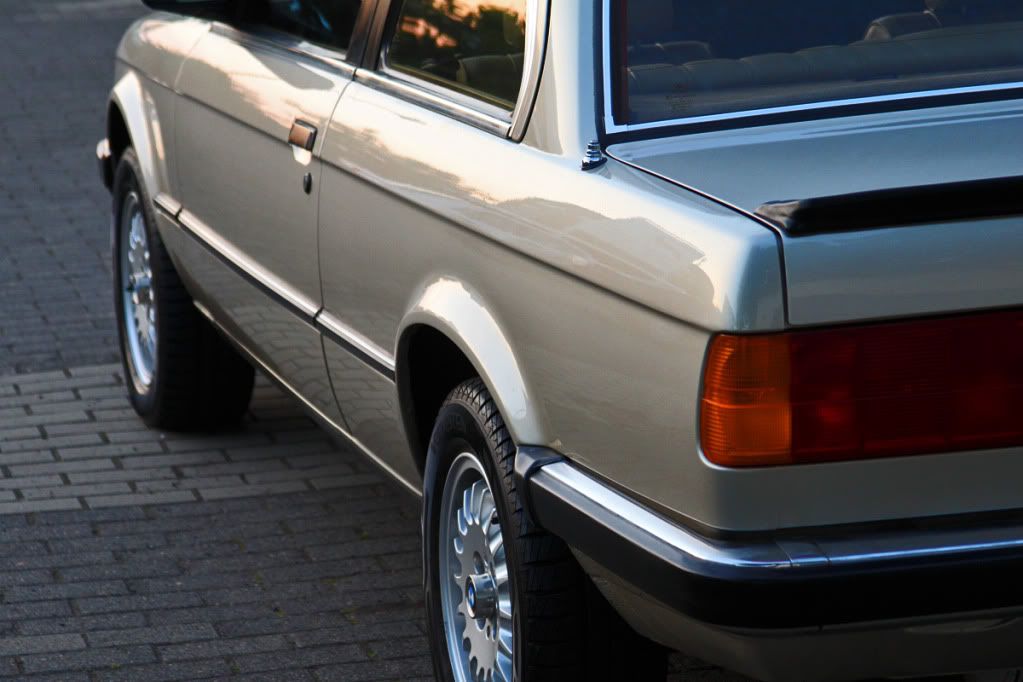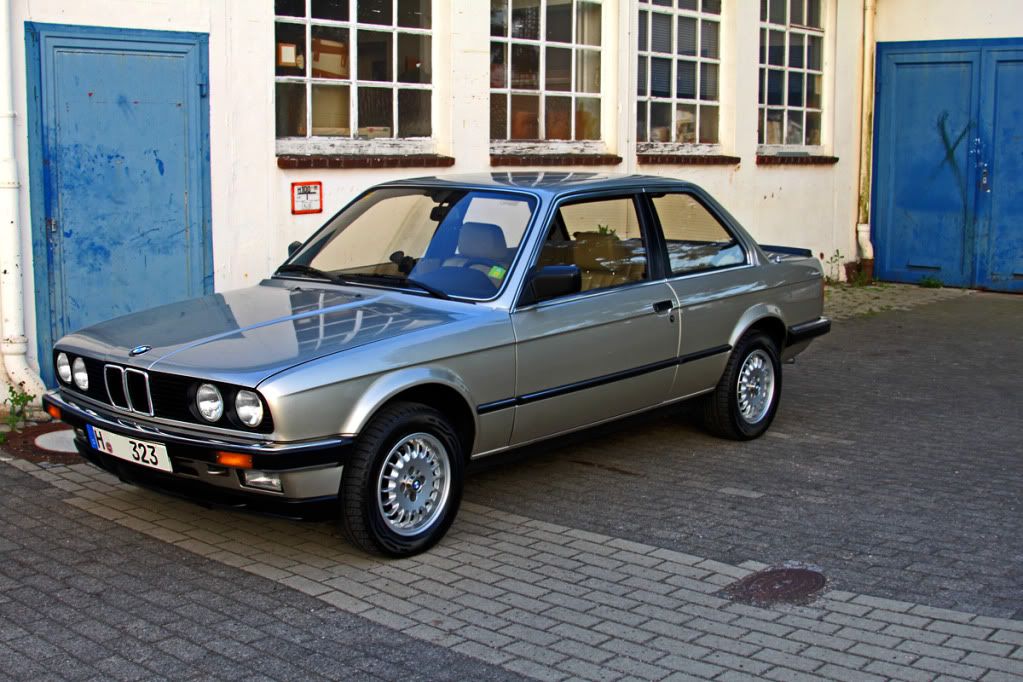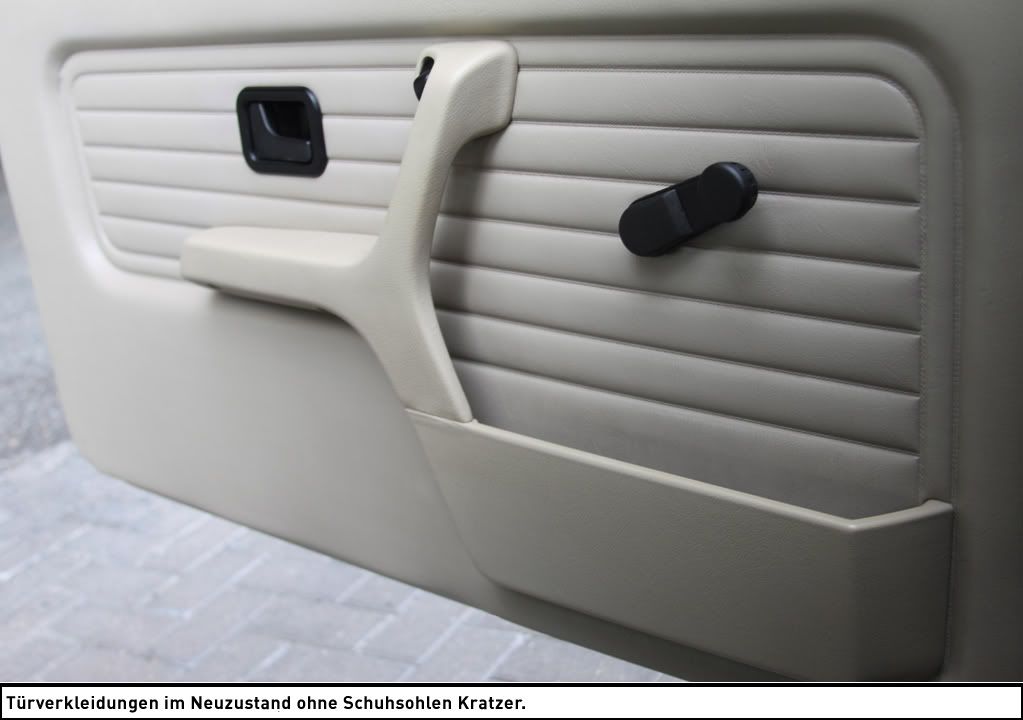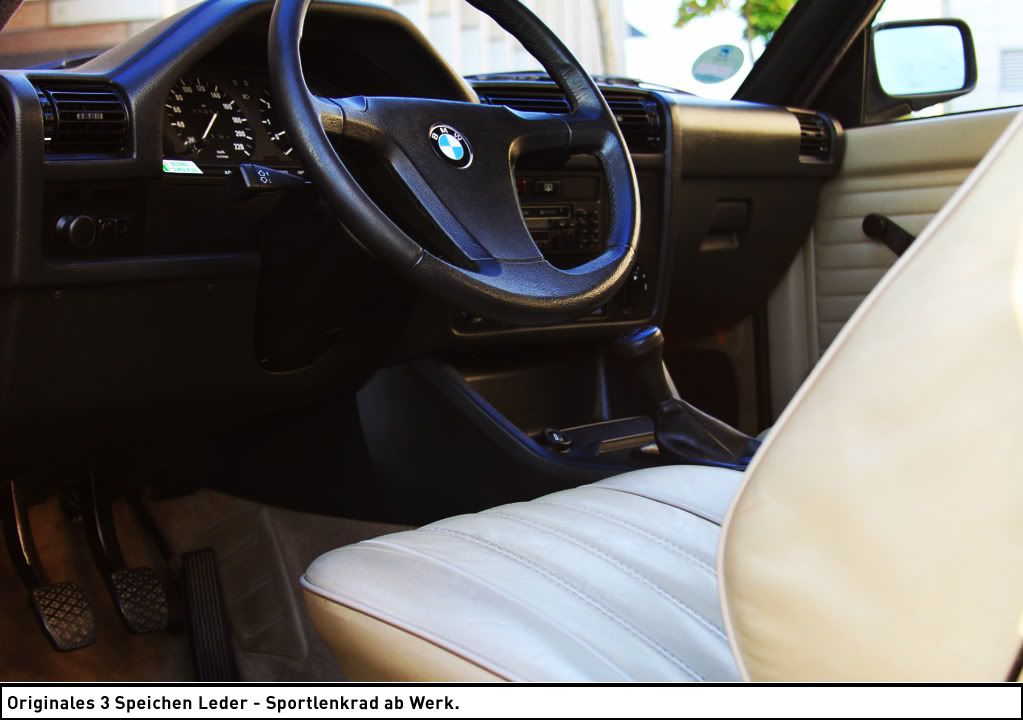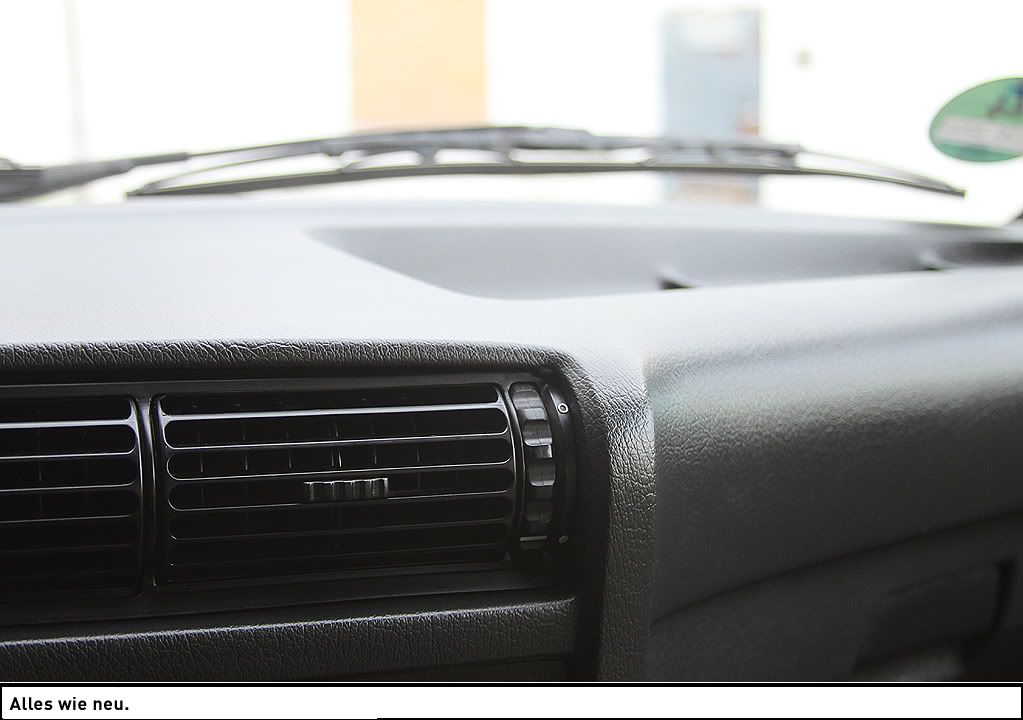 original 1983 sales invoice with a list of all the factory options it came with... (one of them being a passenger side rear view mirror
)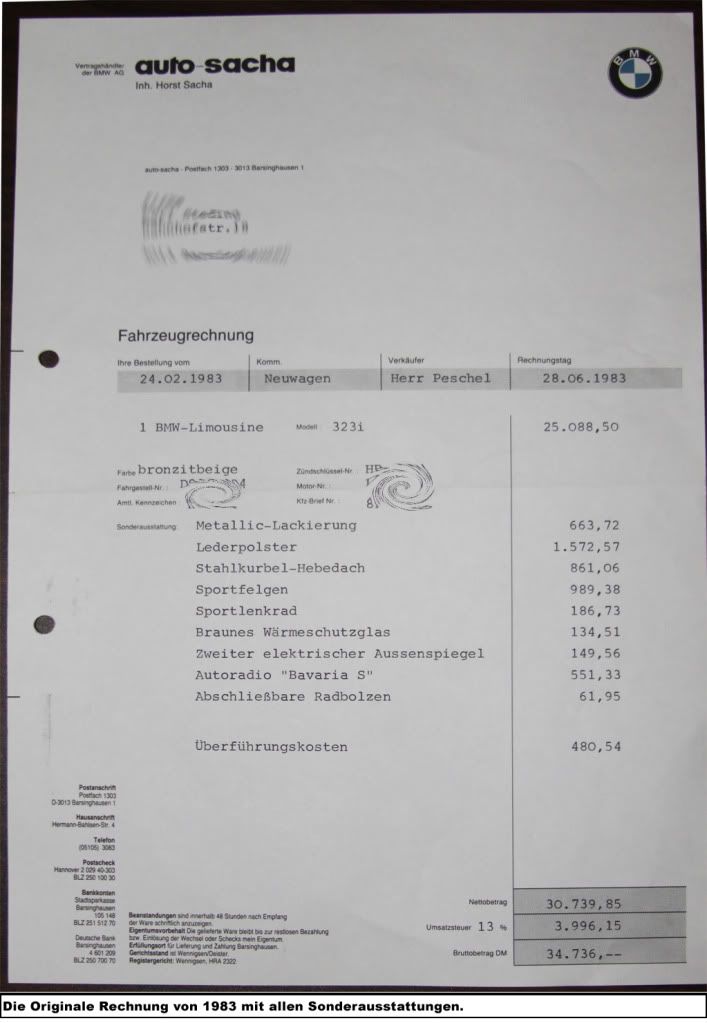 even the windscreen is still original, along with the engine break in instructions for the first miles...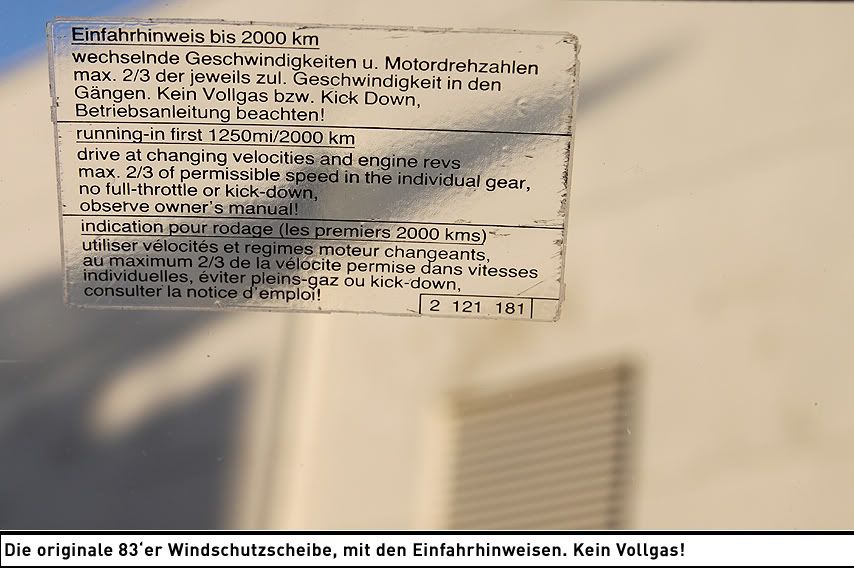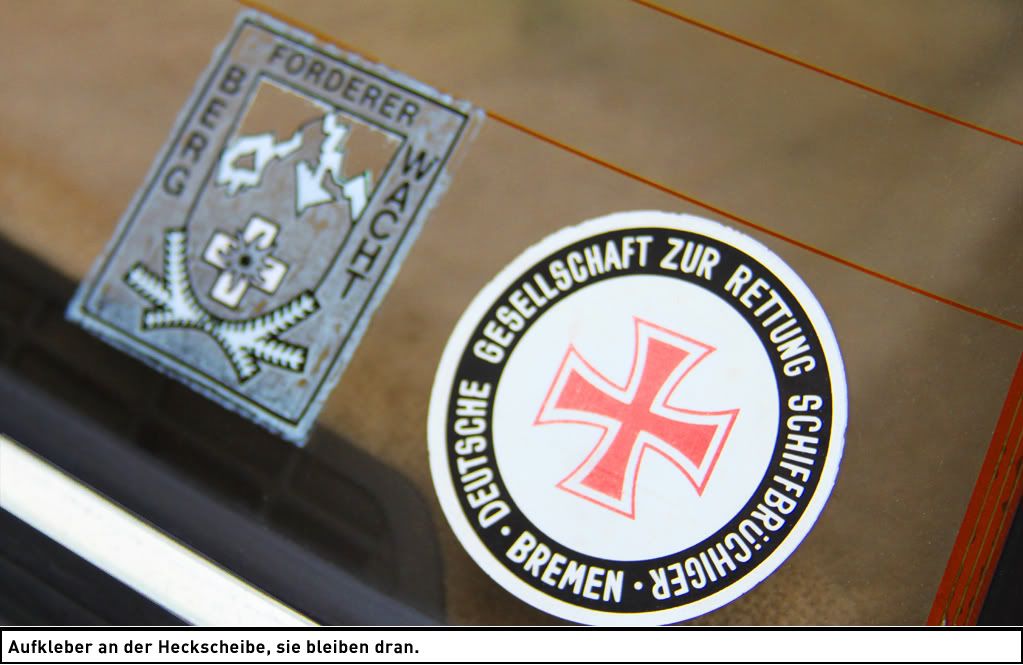 old stickers on rear window...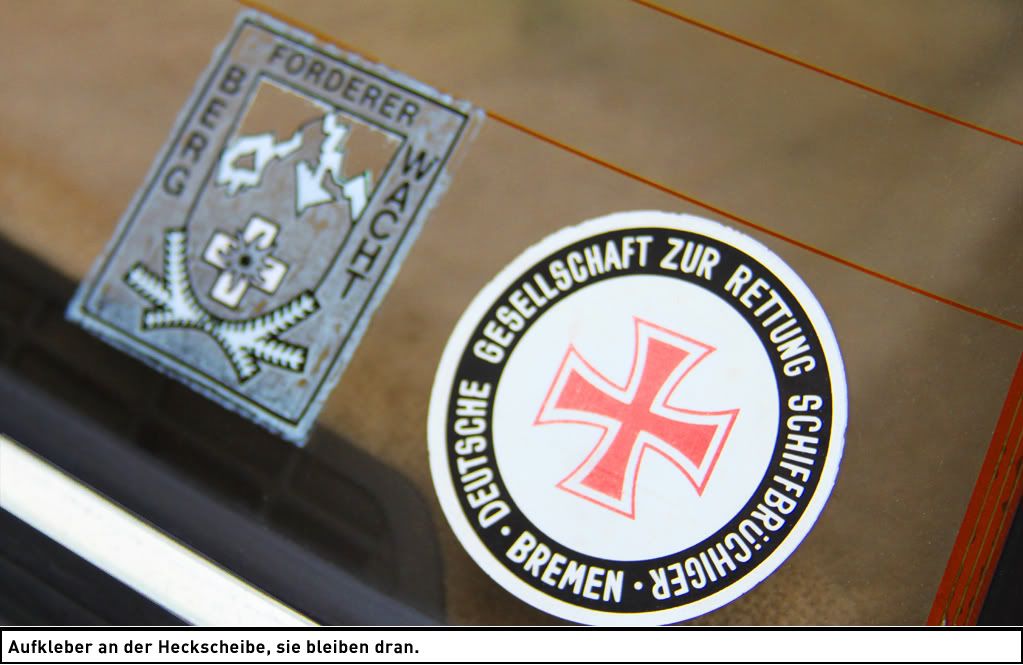 according to the great grandmother 89 was the only year the car ever left germany, they took it to austria on vacation. Here's the road tax sticker to prove it...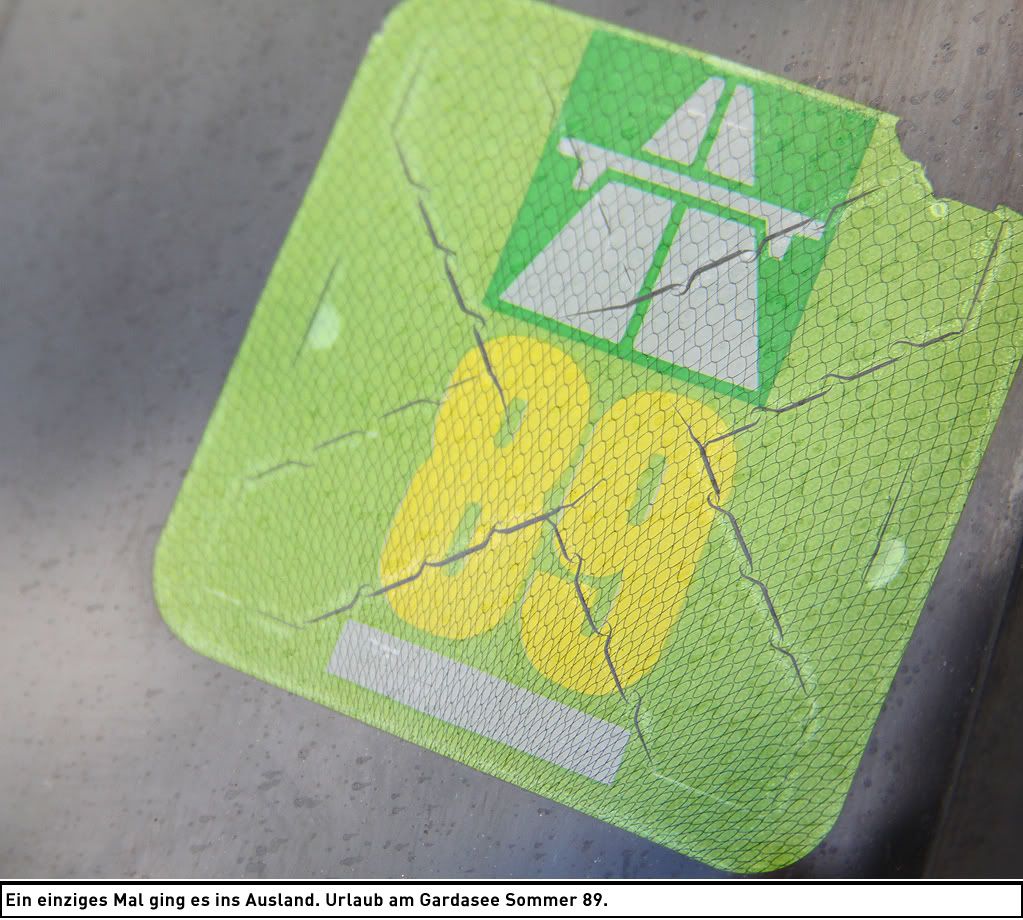 hope you like it...