Discussion Starter
·
#1
·
Hello, I am new in the stretching world and BMW lowering world. I am waiting to put my coils on because of figuring out the right tire size, and what spacer I will need if any.
I am looking to go with a stretched tire, and will be rolling my fenders as well. I have 18 inch ASA AR1 wheels. The FRONTS have a dimension of 18 x 8 with a 17 offset. And, the rears have a dimension of 18x9 with a 20 offset.
So, basically I want a suggestion to what to do for a tire size that will give a noticeable stretch, and be good for a bit more added clearance. Keep in mind I am rolling the fenders. I have the roller and heat gun waiting.
I also was wondering about WHEEL SPACERS. Will I need them? I heard you need in between a 27-35 offset in the front? Would this mean I would need in between a 9-17mm spacer? Or, am I thinking in the wrong direction.
Please someone help!!!!
BTW It's going into a 2000 323I 4 door.
This is them on there now with no coils, no roll, and a tire size that is totally away from what I'm looking for. So, right now it rubs when I hit a bump. Trying to get this done quick.
This is what I'm going for. I found this E46 in google. I'm heading in this direction with some stretch in the tire.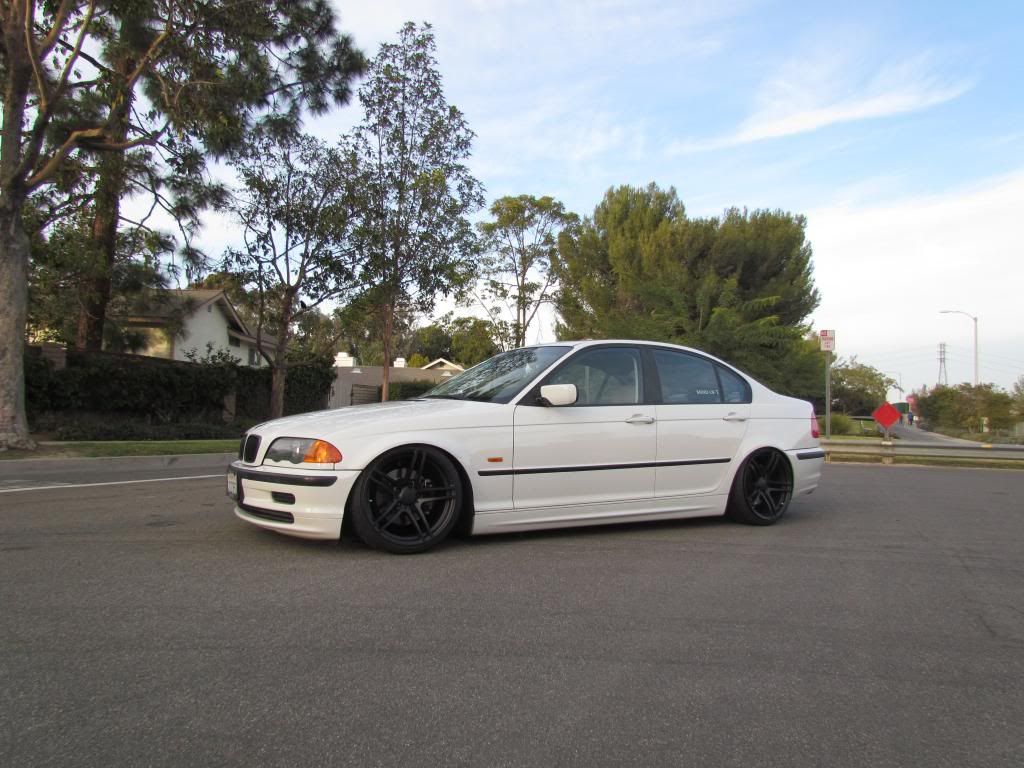 HELP!!!!!!!