Discussion Starter
•
#1
•
This post shows my experience with purchasing an Mtech 2 front bumper and painting it myself with duplicolor spraypaint purchased at a local autoparts store (O'Reillys). If you are looking to undergo a task like this, TAKE CAUTION, it requires some skill and dedication. If you have never painted anything it may be beneficial to pay a little extra and get it done professionally. But if you know what you're doing and youre looking to save a couple bucks then this route may be for you. Also this is my first post so bear with me if i've made any errors
Intro:
After months of wanting a more aggressive look for my 325i, I finally decided to suck it up and buy an M-Tech 2 front bumper from Khoalty. To start, the bumper was great quality, and had a near perfect fitment on the car. The plastic on the bumper was pretty high quality much like OEM.
Painting:
I started with a light buffing then sprayed a couple coats of adhesion promoter down on the bumper. the brand i used was called bulldog. DO NOT USE THIS PRODUCT. I ran into problems later on in the painting process where the paint would start to spider and crack. It required extra work that was unnecessary, buy a different brand. Afterwards i read online that people also had the same problem with bulldog adhesion promotor.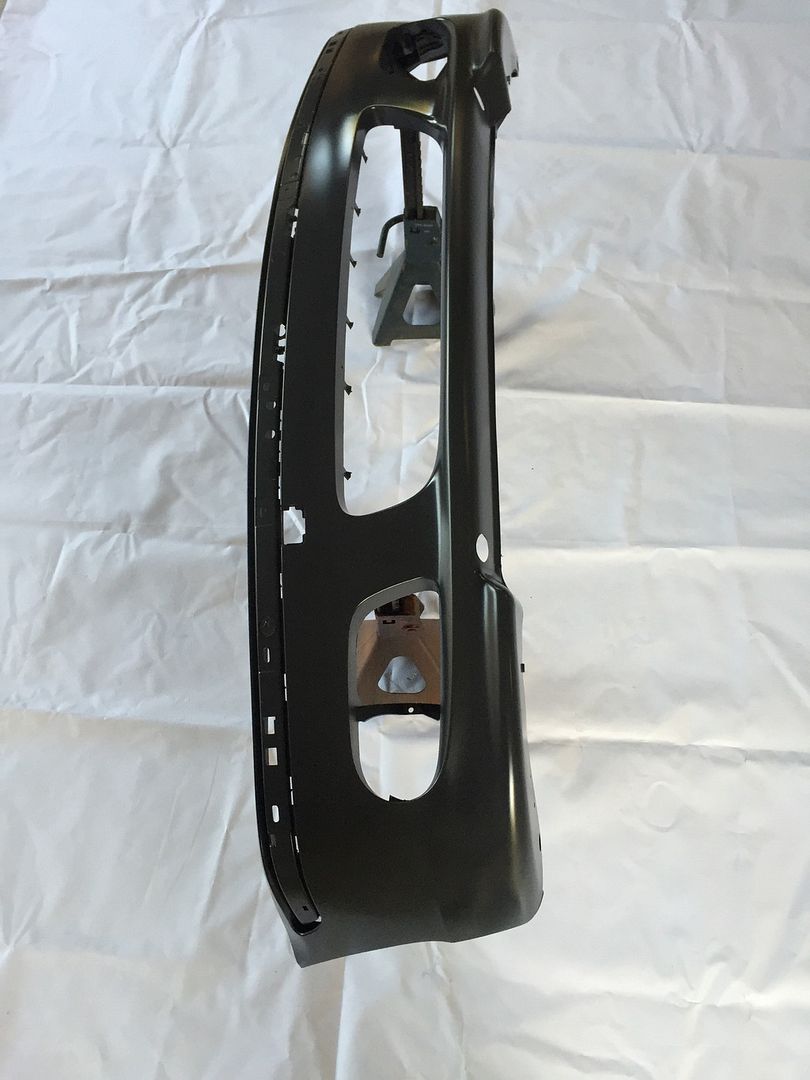 Afterwards I primed the bumper using white automotive primer. I chose white over grey because working with silver, I worried that it may come out too dark which is harder to un-do if it came out too light. After priming, I used 600 grit sandpaper (dry) and cut most of the primer down quite a bit until it was smooth.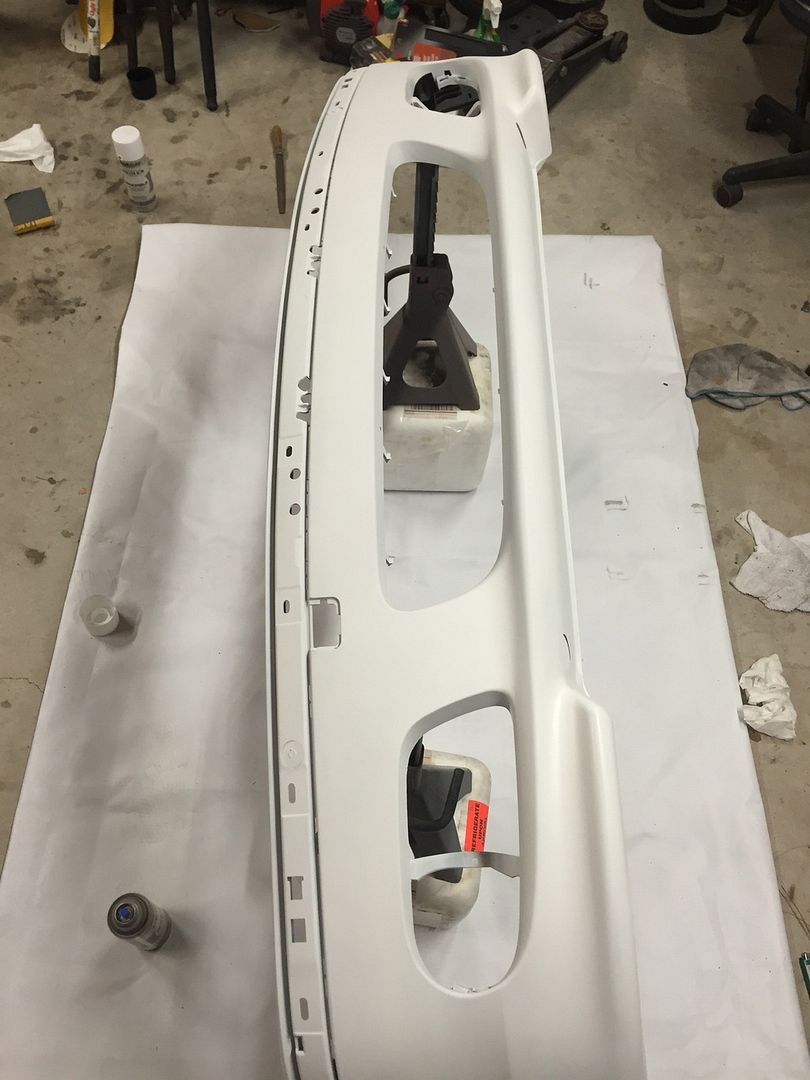 Then came for the base coat. The paint i used was called Dupli-color Perfect Match Radiant Silver Metallic. there are a lot of variants of "silver metallic" just make sure it is RADIANT silver metallic, The color matches almost perfectly. The paint lays really thin and after about 1/6th of the paint is left, the can loses pressure so not all the paint is used in each can. After applying the base the paint looked pretty close to matching the color of the car already. I used about 5 cans to lay three coats which was required to fully cover the white primer.
Next came with some wetsanding of the base coat with 2000 grit sandpaper and a wetsanding sponge. This step is imperative that many people tend to skip. In the end, it makes the difference between a "professional" looking paint job and a "garage" paint job.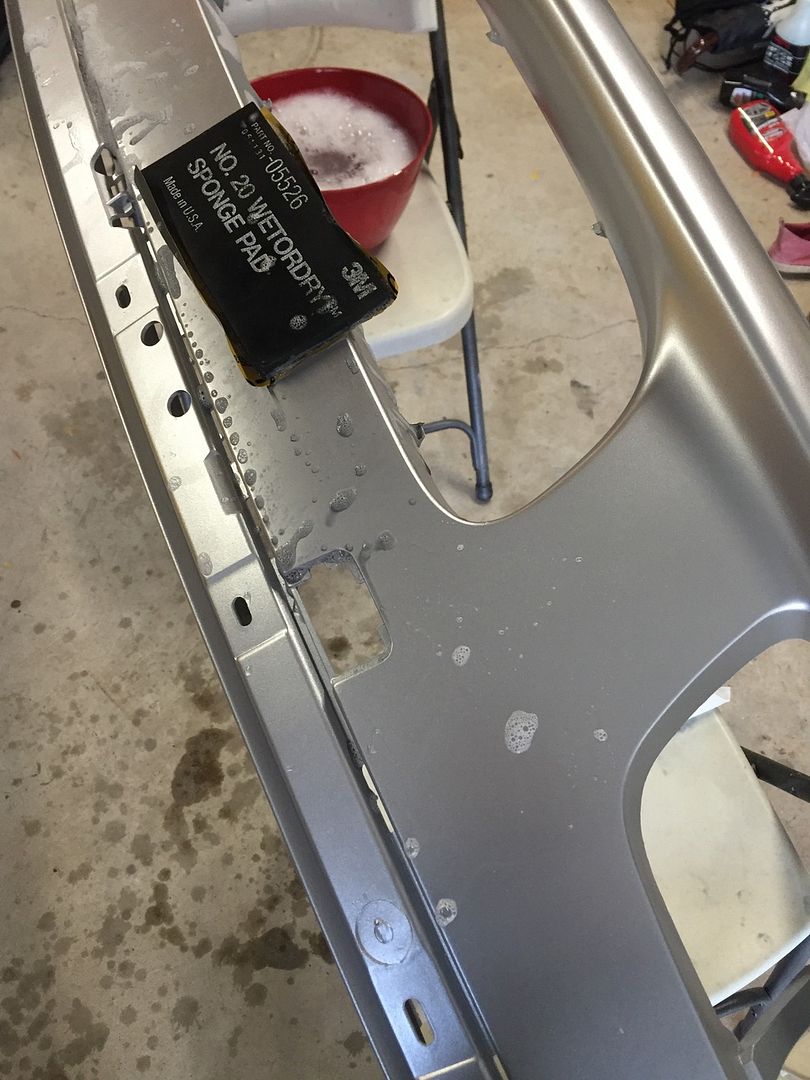 After wetsanding came the clearcoat. I absolutely did not want to rattle-can this part. Clearcoat is incredibly important to not only give a great finish to the paint but to protect it as well. Since I was on a budget and did not want to fork over the $100+ for PPG or other name brand automotive clear coat, I went with Nason clearcoat, which you can purchase at O'Reilly's as well. Nason is basically an off-brand Dupont paint. It sprayed pretty well through the gun but not as well as PPG would have. However, it ended up laying a lot nicer than I expected for budget professional clear. It took 3 coats of clear but could easily have only been 2 (I wanted a little extra protection from rock chips)
The clearcoat cured enough to buff after about 24 hours (this clear was mixed with a catalyst). I used a heavy cut polishing compound in order to smooth the clearcoat and remove some of the intense gloss of the fresh clearcoat. the paint on my car is over 10 years old and isn't as glossy as it used to be so a brand new shiny bumper would stick out like a sore thumb.
The Final Product: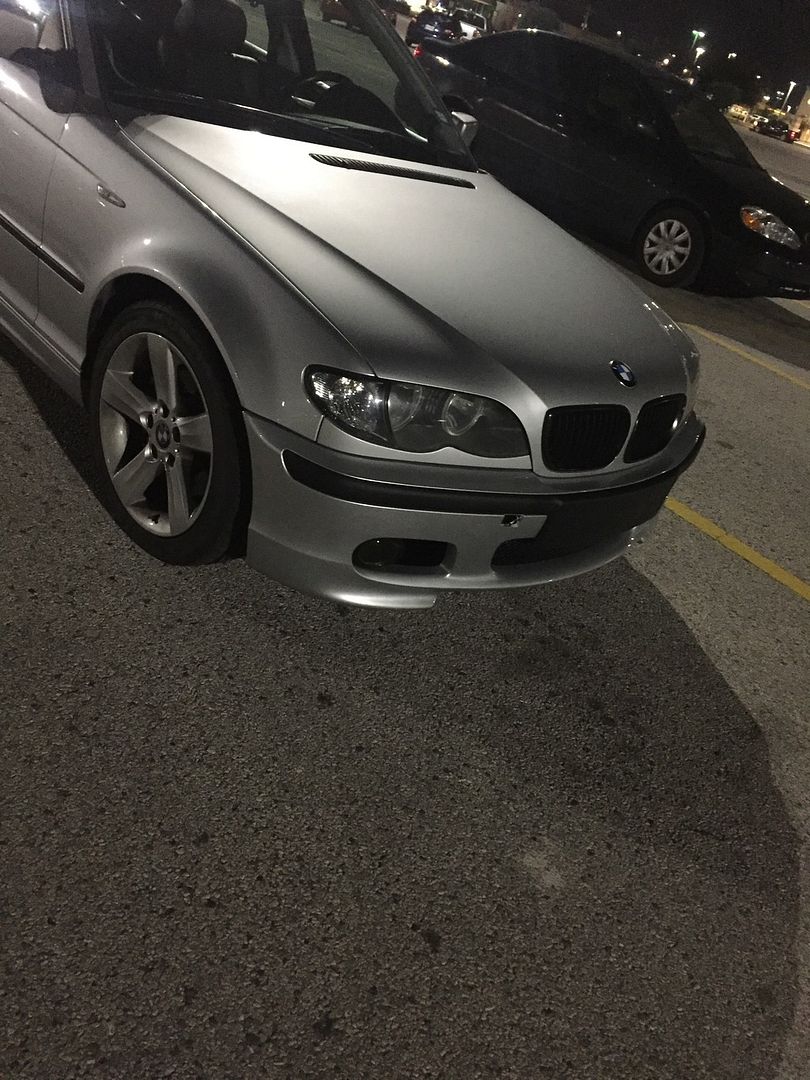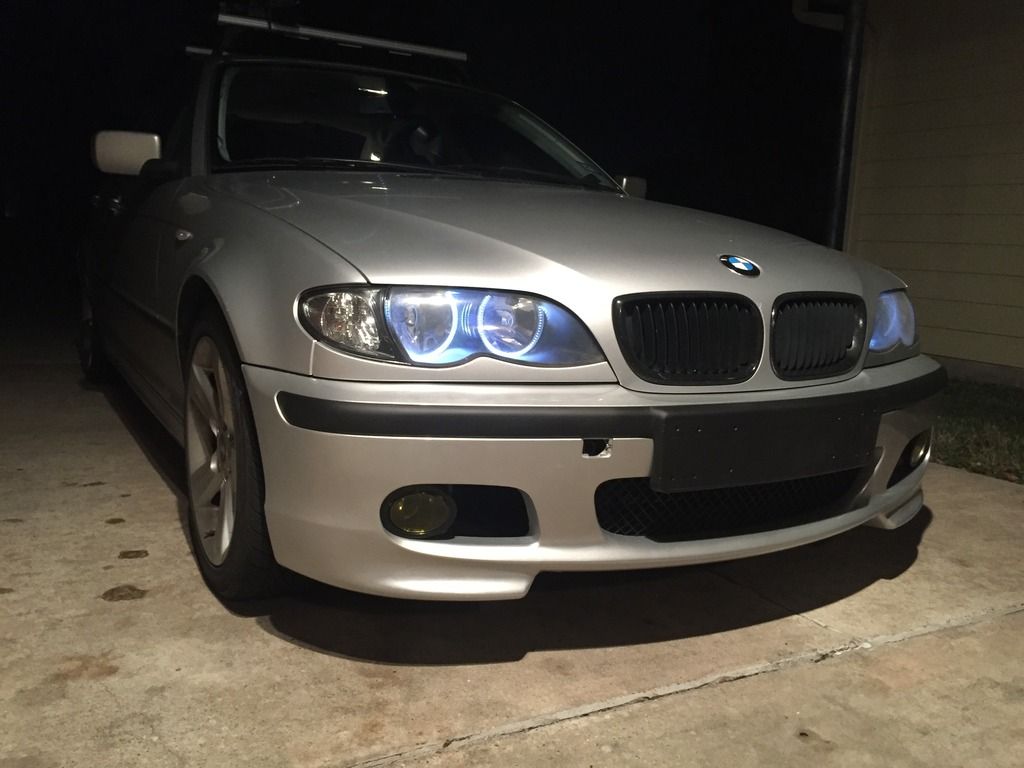 The paint came out nearly perfect. The bumper fit great and in all it turned out great. At first I was worried about how it would match during the day vs. during the night but this paint was PERFECT. I did some quotes of painting for my bumper before undergoing this task and the LOWEST cost i could find was around $250 just for paint. Here is the breakdown of my overall cost:
E46 Mtech 2 Bumper from Khoalty: $240 SHIPPED
Bulldog Adhesion Promotor: $9
White Automotive Primer: 3 x $5: $15
Duplicolor Radiant Silver Metallic: 5 x $8: $40
Nason mid-temp Clear Coat with catalyst: $40
Overall cost of paint job: $104
Cost with bumper: $344
I sold my old sedan bumper on craigslist for $100 so it basically payed for my paint job too!:thumbsup:
Once again I do not suggest that you undergo this task unless you are willing to take full responsibility if you accidentally ruin your bumper. It is very easy to mess up a paint job like this, but if your'e looking for a nice project and you have some experience with paint and access to a paint gun then this may be the route to take to give yourself a budget professional looking bumper.