So here is my attempt at a diy writeup, its my first one so if you guys have any questions just let me know
First off let me start my saying that if you want to attempt this please please buy a Bentley manual, i pretty much followed that step by step. I went into this install having basic knowledge and no real fancy tools, the only ones i had to buy were the external torx set
Goodies going in...The M5clutch package with lightweight flywheel from UUC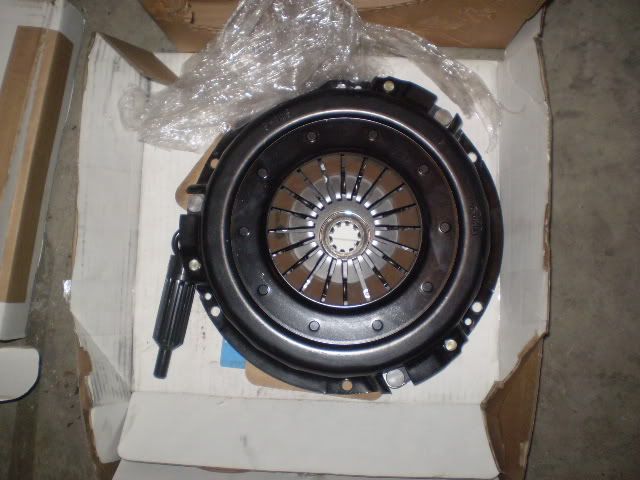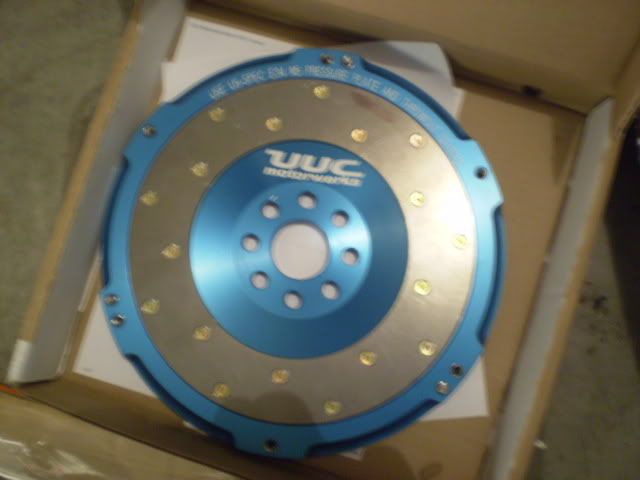 Attempt at your own risk.......
I dont like jack stands, ive had a 6ton snap while working on my jeep lift so i decided to go with solid concrete blocks for my peace of mind.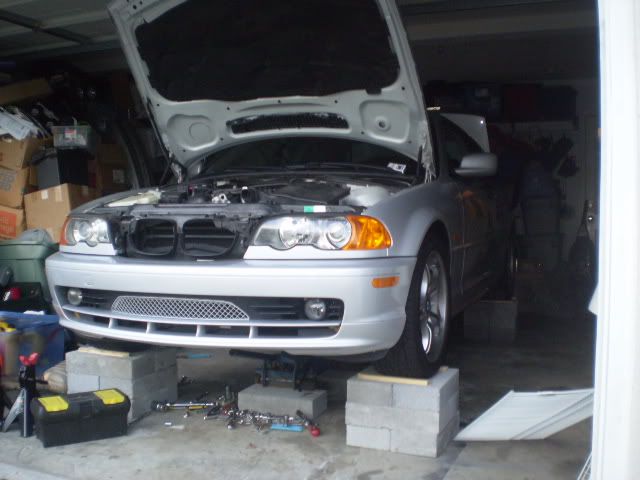 Then I disconnected the whole air filter assembly, from the front ram all the way up to taking the box cover and filter out
After that remove the upper cover of the microfilter, there are 4 torx head bolts and that just pulls out, this part didnt make sense to me until later, taking it out made a huge difference taking the tranny out
Disconnect the hiring harness and take the two wires out and rest them on top of your engine
Then right up against your fire wall there is a plastic shield take that out, i think that they are torx heads as well
this is what it looks like after you took all that out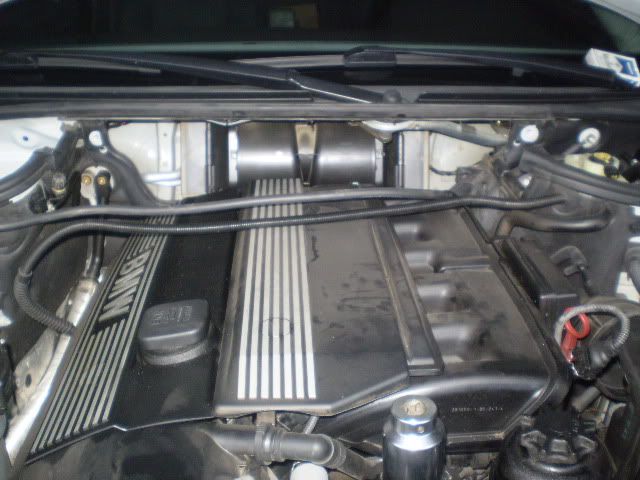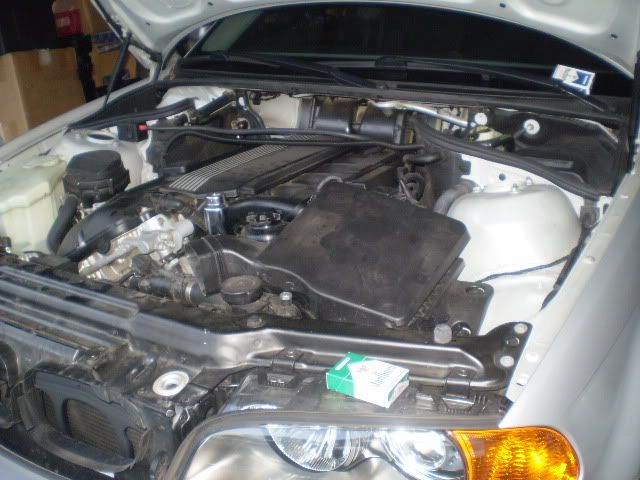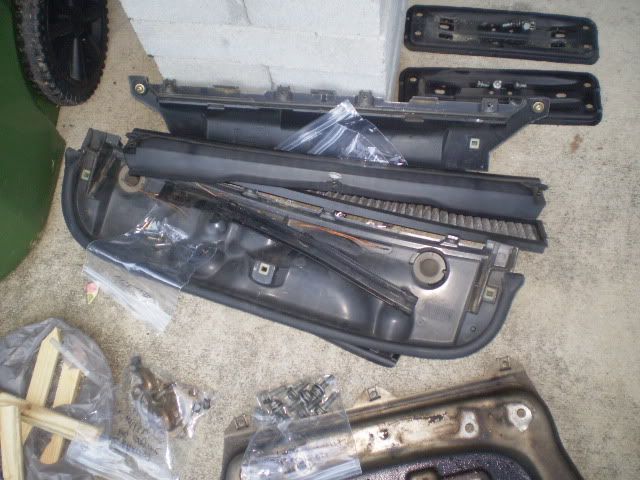 So after thats all done get under your car and take the front suspension reinforcement bolts out, they were stuck on really tight so i shot them with PB Blaster and give them a night to soak, there are 8 of them all together. Id support that with a floor jack cause its a bit on the heavy side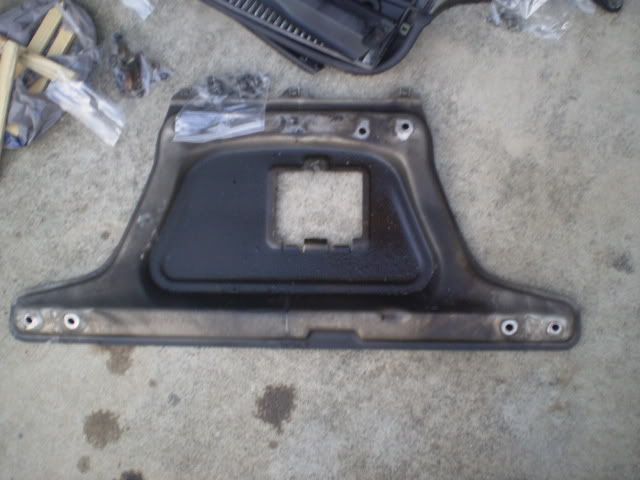 After thats off time to take the transmission mount brace off, support your transmission with a floor jack and take out the bolts on either side of the brace, your also should most likely want to replace your tranny mounts because after 100k mine were shot and had huge tears in them...here is the tranny brace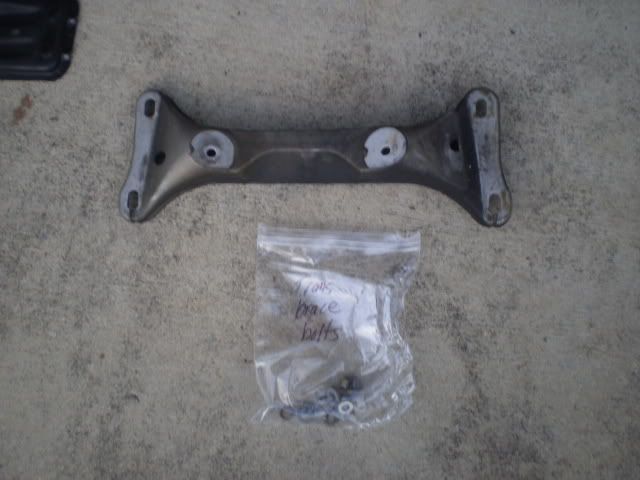 Next we tackled the exhaust, there are 4 bolts attaching the exhaust to the exhaust manifold, undo those then move down a little ways and there is a exhaust hanger bracket on your tranny, undo that bolt and move a little farther down, there are two braces, one of them has the vibration isolators attached, undo those, if you dont have someone helping you up to this point STOP and go get someone the exhaust is very heavy. Got to the back to the muffler and on either side the exhaust is attached with rubber hanging brackets, i just unbolted the whole assembly on each side, either side has 2 bolts. Your exhaust should be free now.
bracket on your tranny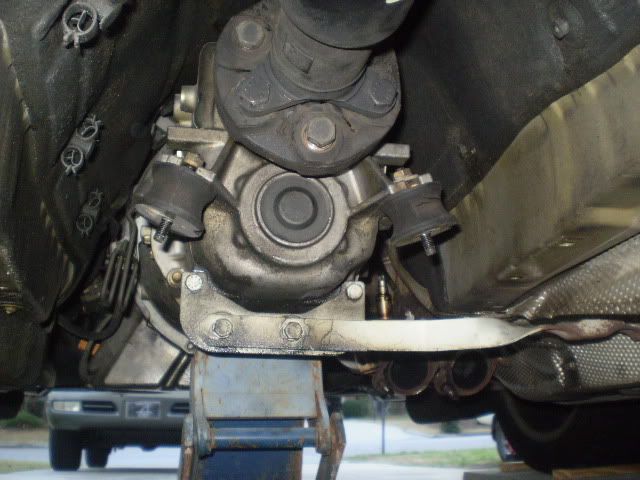 where your exhaust comes off at the manifold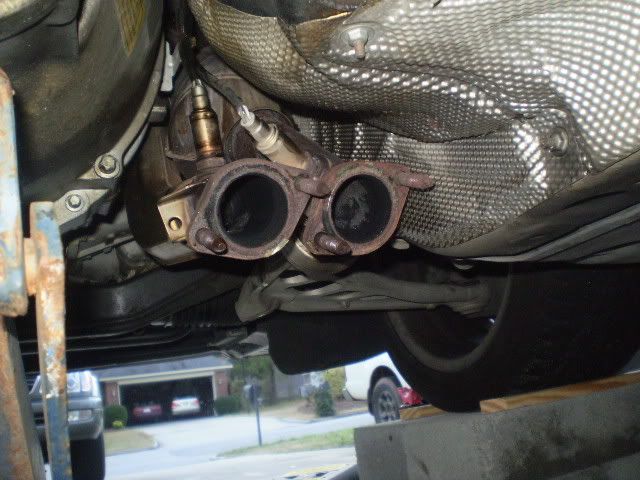 ya its huge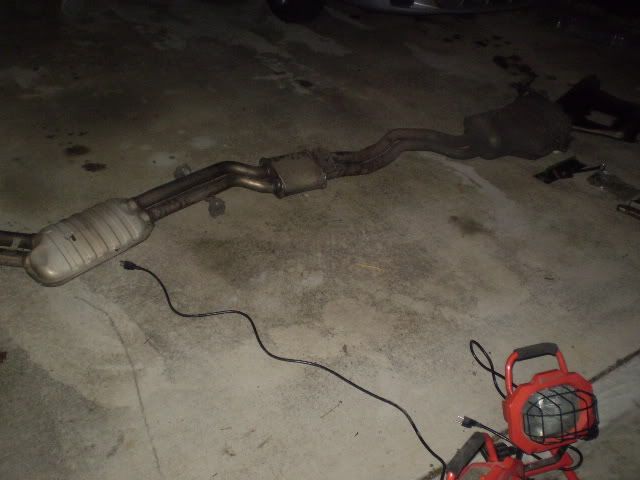 Then take the bolts out holding your heat shield to get access to your driveshaft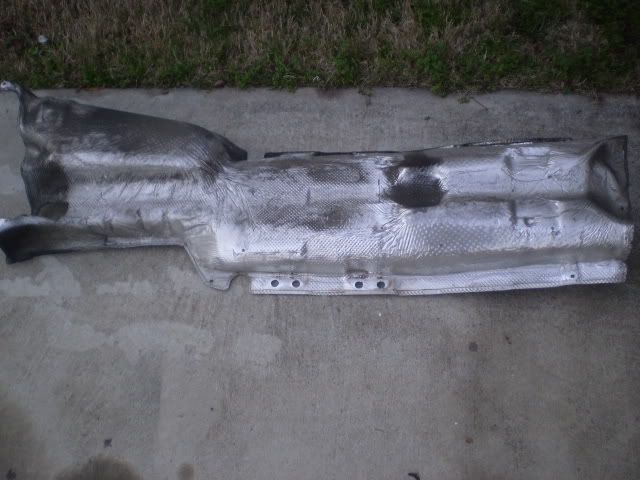 Next its time to disconnect your driveshaft. Unbolt the three bolts that your flex disc to your tranny, it wont come undone yet, then go the the middle mount and take the two bolts on either side on the mount. Now bend the shaft at the joint and it should come loose from your tranny. Now here is where I got stumped and took the easy way out. I couldnt figure out how to get it dosconnected from the rear and im not even sure if you are supposed to so i just supported it and moved off to the side
Here is what your tranny looks like with no driveshaft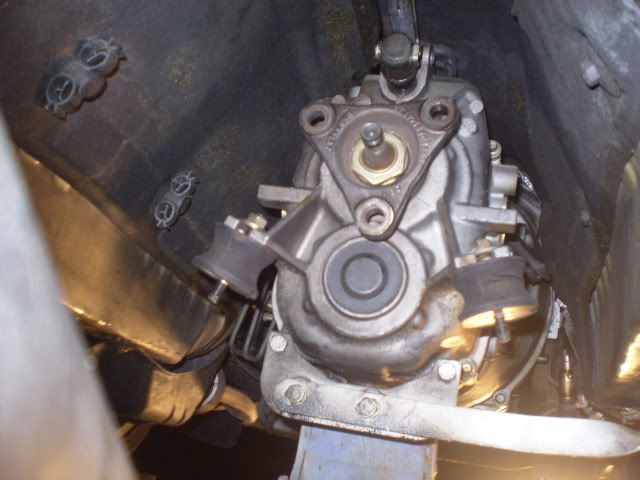 Next you have to disconnect your sifter assembly. There are two places you have to disconnect it from. The first one is easy to get to its right under where the bottom of the ball for your shifter is. There is a retaining clip that just slides off. The second part to disconnect is on top of your tranny and is kinda hard to reach. You should see a long silver metal clip, take a flat head and push up and it should flip up like your opening a can, there is a rod connected to that piece and it should slide out of your shifter assembly.
Im sorry that i dont have pics of that part right now but when i put it all back together i will snap some
Now it gets hard, time to take your tranny bolts out, they require external torx sockets to get them out. There are 11 of them in total, unless a total moron did your last clutch job and snapped one of them off, and didnt tell you.:censor:. Remember when you took the microfilter assembly and that plastic shield behild that out, here is where it makes sense. We did the hardest bolts first the 4 at the top of the tranny, if you have a friend with long lanky arms use him here, we found out that a box wrench also fits the tranny bolts and were able to loosen the top bolts without using the torx set. The other 7 should be easiser to get to. I would number them as you take them out and make a note where they go because they are all different sizes. If you cant reach the top bolts from the top of your engine you can also string together about 2 feet of extensions and get to them through the tranny tunnel
Dont forget to disconnect your backup light sensor from the side of the tranny and your hydraulic lines. Bentley says dont unplug the hose but we couldnt figure out a way to disconnect it without unplugging them, and it was awesome when your coated with brake fluid let me tell you!
Next you need to remove the transmission from the back of the engine. Again here is where having friends helps alot. We moved the jack and supported the tranny ourselves. Pretty much keep pulling until you get it out, I know this sounds easy but believe me i was dead tired after this part.
This is what you should be looking at now. The pressure plate in all its SAC nonsense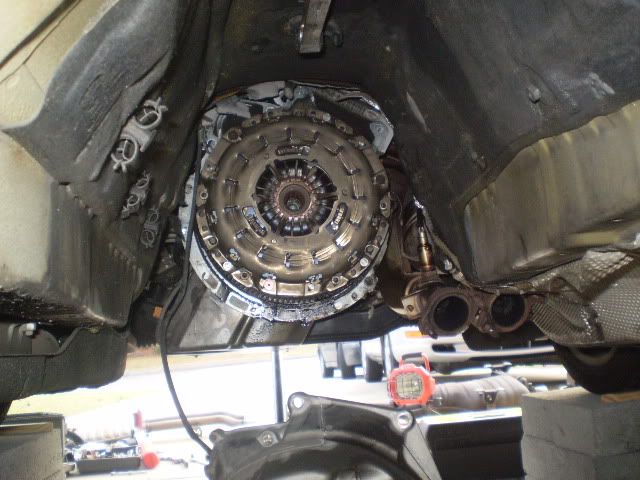 pressure plate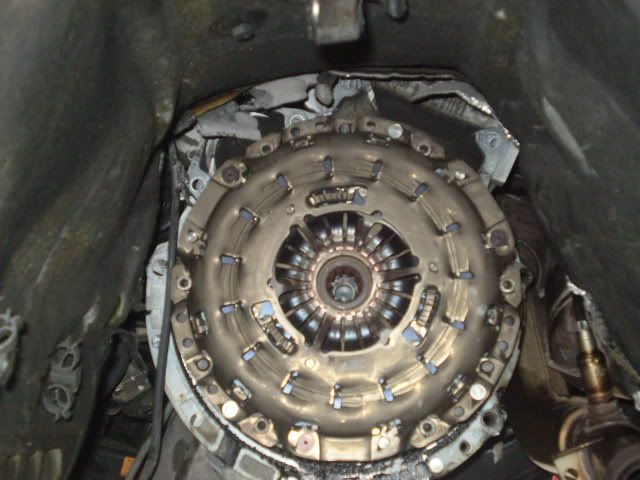 Tranny on the ground
you can see that 1st shifter assembly on the top of the tranny here, its the long bronze rod. The second one attaches to top on the tranny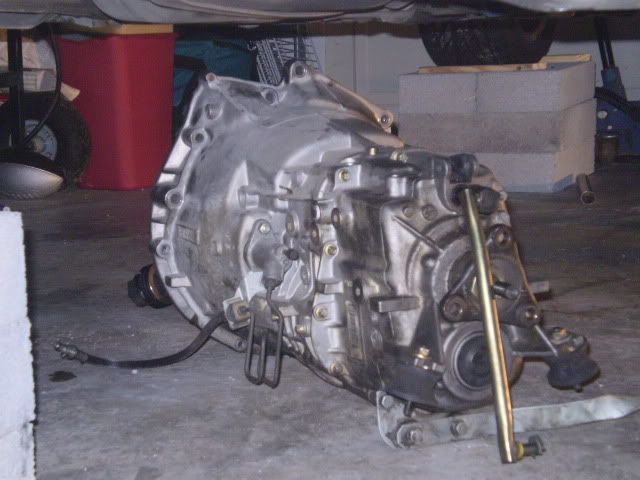 Inside your bellhousing is your clutch release bearing lever and your throwout bearing. On one side is a metal clip, take the lever and pull it to the right and forward and it should come loose. You should look at it to make sure its in good shape, mine was worn down from the throwout bearing
the clutch release lever, old and new throwout bearings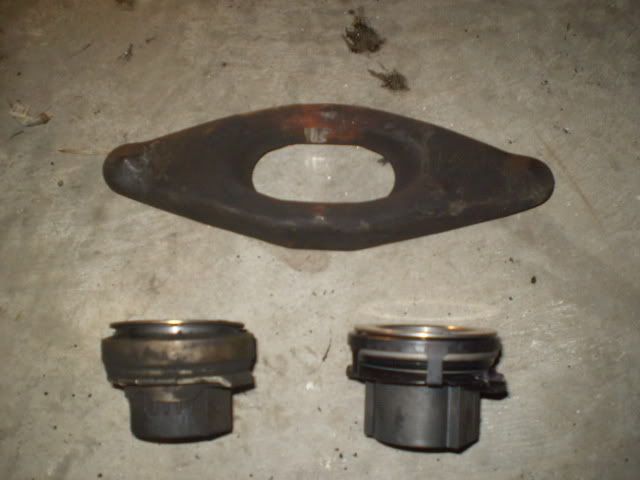 old throwout bearing left, new is on right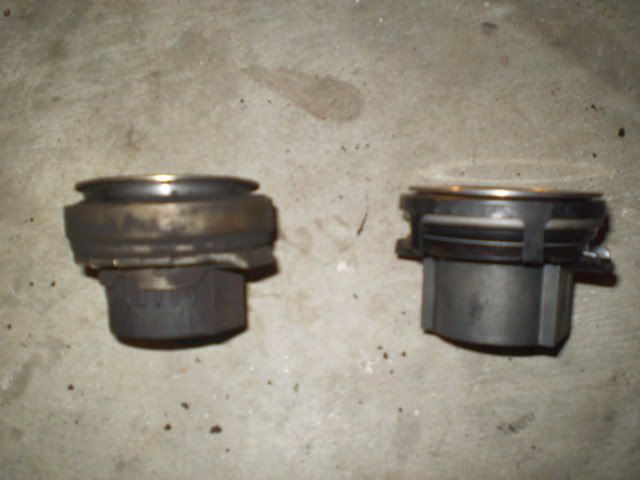 the clutch release lever and the worn metal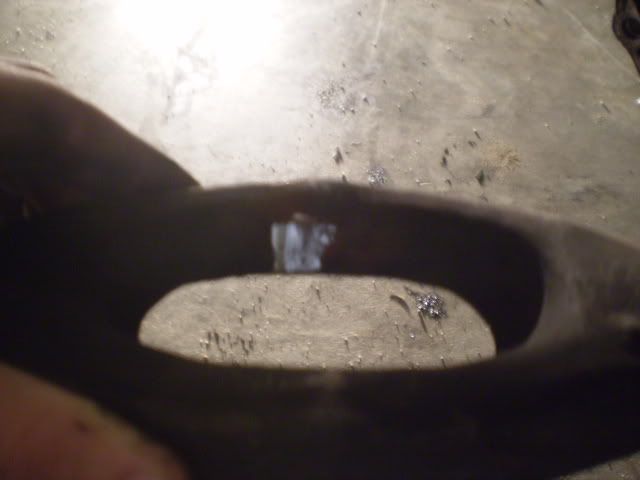 Next on the pressure plate there are 6 torx head bolts, undo those and try not to strip them. It is no fun trying to get them out! ask me how i know haha. Then just simply pry off your old pressure plate and watch out for the clutch disc in between the pressure plate and the flywheel, now your to the flywheel.
stupid stripped torx bolt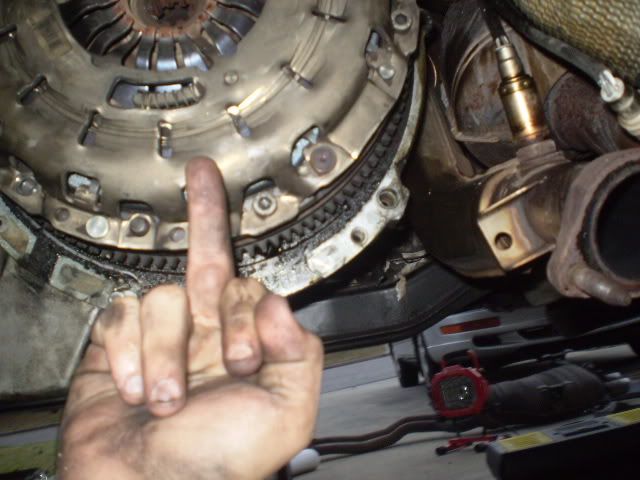 bolt 0 - drill 1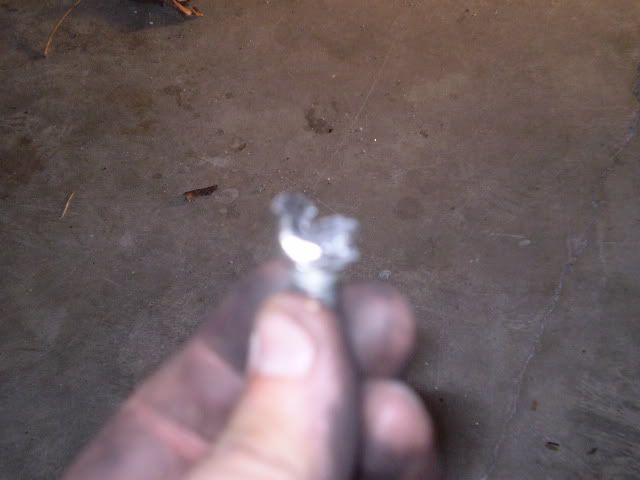 flywheel
new clutch plate left old one right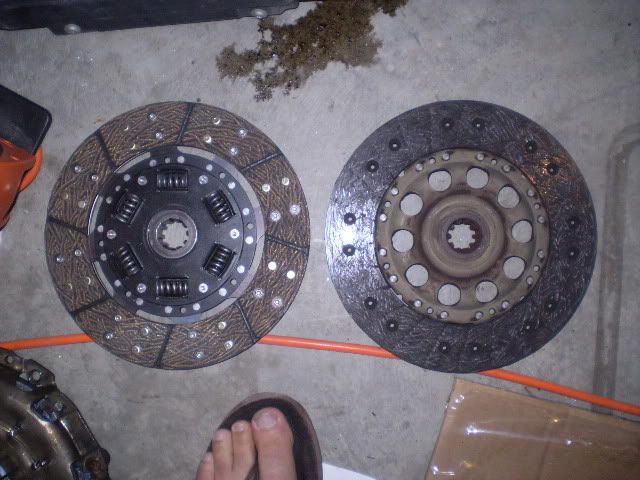 new pressure plate top, old one bottom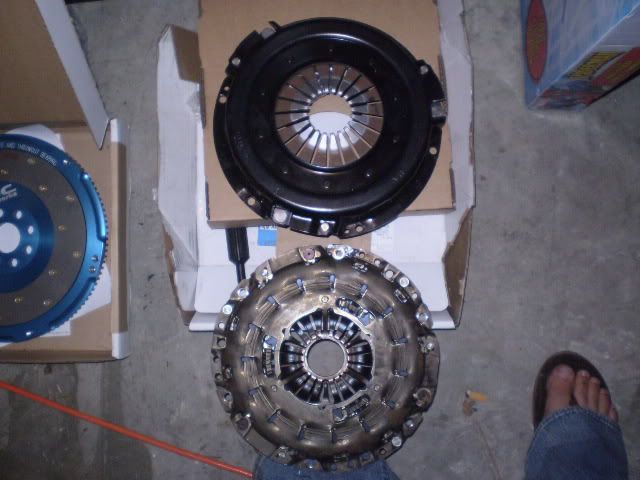 Well thats where im at right now, the flywheel bolts are being a pain in my ass so tom im gonna break out the big guns and hopefully get them off!
My hope is to get it all finished up tom so check back for the rest later.
And im sorry if i left any part out im just going by memory right now, but if you have any questions or want any different pics just let me know.