After suspecting vacuum leak in the engine compartment for the past few weeks, I finally found the source of the vacuum leak. Thanks to this forum and a few fanatics who pointed me the right direction, I was able to nail this one. I know people have posted quick fix DIY before, but I thought I'd post this for anyone who wants to see pictures with it.

My symptoms: hissing noise around driver side AC vent that would come and go for the last few weeks and this week, it was more frequent. It always showed up driving at above 50mph when coasting. The noise would also be affected by moving the steering wheel. My car's performance did not seem diminished at all during all this. Because I just installed the ESS twinscrew system, I had suspected some kind of vacuum leak around the TS manifold area instead. That totally threw me off.

1. Remove the underpanel by the pedals by taking out the screws and rivets. The panel can then be unclipped at near the steering column.
2. This allows you to push the shims off the fasteners along the steering column and remove the bottom part of the column.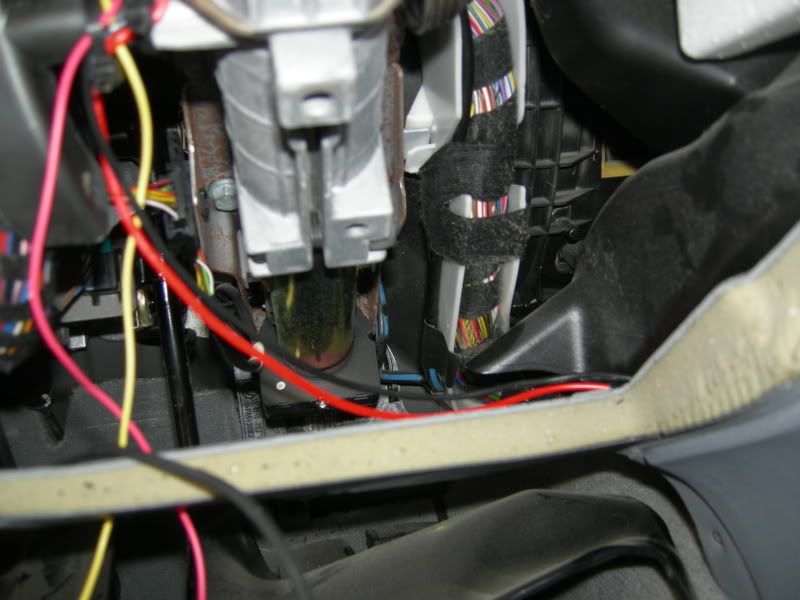 3. Look down along the steering "pole" and locate the black vacuum hose with the blue stripe on it. I'm holding the line in the pic below.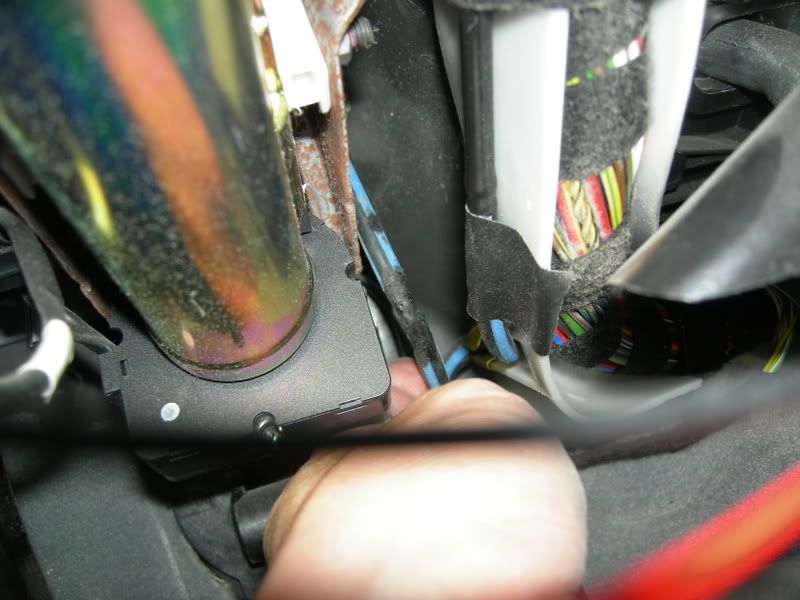 It seemed very difficult to trace the line to the connection points, so I just cut the defective piece out. I bought a new vacuum line for this, but I noticed the reason for failure was that the line was too long and extended onto the steering pole.

5. So, despite cutting off about 3 inches of the piece, all I had to do was use a connector to bind the separated vacuum line.
Here is the piece I removed.
6. Finished pic. The shorted line can now be nicely tucked into the original fastener.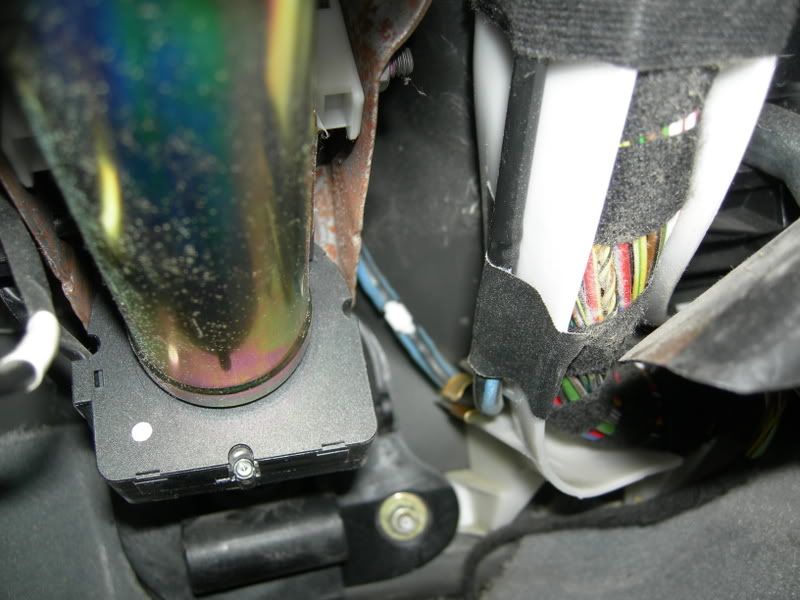 7. Put the panel and the steering column cover back together.


Well, this helped me and I hope this can help those with the same problem.