Been there and done that.
It is not likely you have another bad TB. What is likely is that there is corrosion, etc in the stupid round 10-pin connector which points toward the rear of the car and which has no rubber to protect the connections from the elements and the air stream around the engine...
As you may know the Throttle body /DME in the M52TU engine is
extremely sensitive
to changes in resistance, voltages, etc. A deterioration in the wiring is likely a cause of your issues.
you have a couple of options.
1. Spray de-oxit or something similar in the back of the connector - might or might not work
2. Replace with a used M52tu harness - might last for a while
3. Replace with a new harness - part# avail on RealOEM. Expensive and likely not avail.
4. Replace just the connector as outlined here:
Diagnosing electronic throttle body faults and replacing its connector plug on 99-00 BMW 5 series.
There are people who have tried - with mixed success - to wire in an M54 Drive by wire pedal. Usually done as part of an upgrade from M52TU to M54. Not easy, and full of risk of add'l problems - Not recommended.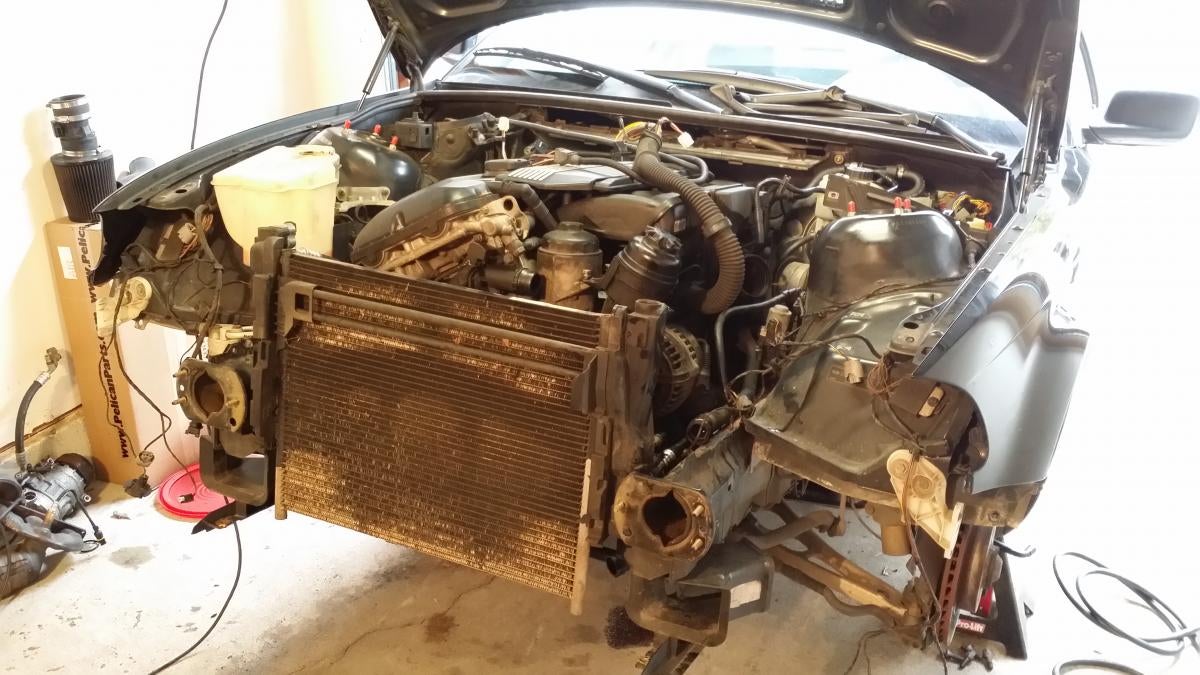 As I mentioned in my header build thread, http://forum.e46fanatics.com/showthread.php?t=829844&highlight= a buddy of mine was DD'ing. Long story short, I egged him on to drive the car hard and he money-shifted it. Based on gear ratios and engine speed when he shifted, I calculated 8500 RPM. I...
www.e46fanatics.com