Alas, the installation begins on my freshly purchased Technik Stage 1 Supercharger from Mr. Samir himself. For those who have been following my "New Era" thread, it is the start of something fabulously delightful.
For those who haven't been following, this is what I recently purchased.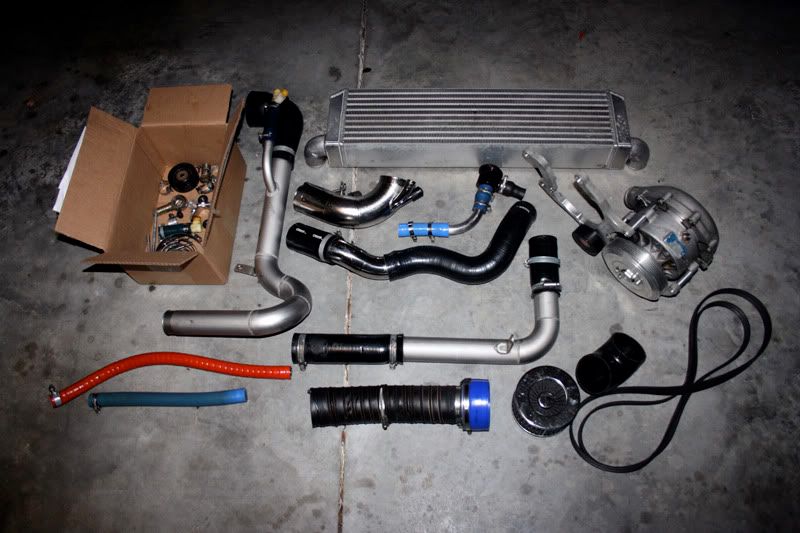 Today, the disassembling began. I assembled a dream team for this installation, as promp3 (trained technician extraordinaire), and FlzRider (Cuban engineering genius with the access to a mill) joined forces to make this possible.
The front fan you see in this photo (for the AC), has to be removed due to the intercooler.
Trusty Technik instructions printed out.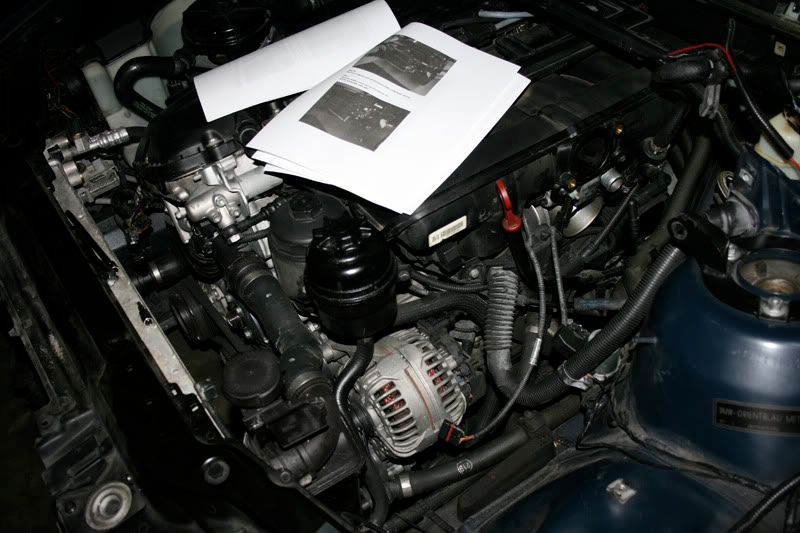 This is where we ran into a bit of a problem. BMW made two different types of power steering pump brackets. One that would of made my life a lot easier, and one that sucks butthole, which is the one I have. The way that the supercharger bracket mounts up, we would need to mill the area marked in red, in order to fit it.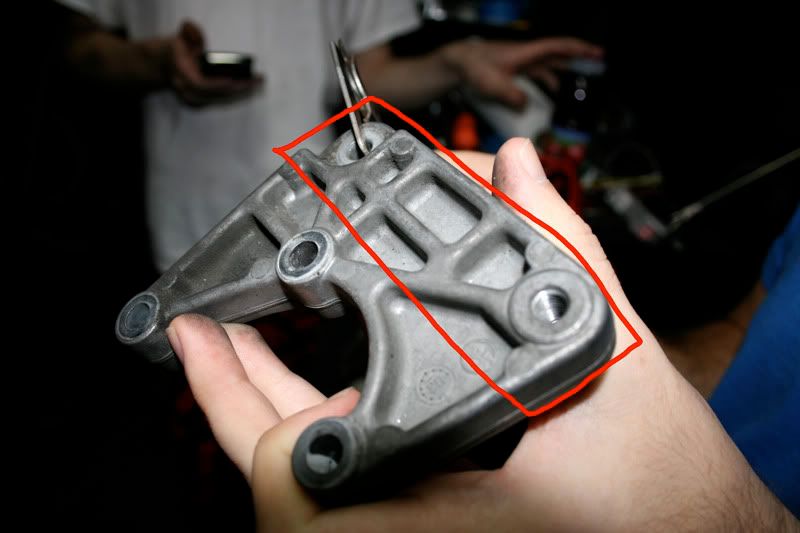 Luckily, I brought in Cuban Engineering Expert, Mr. FlzRider...who happens to have access to a mill at UF's Engineering School.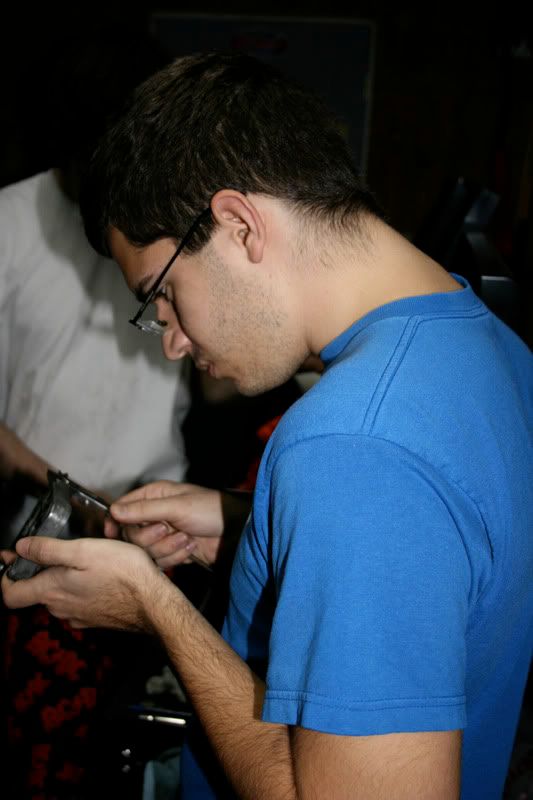 So for now, we have the intercooler mounted, most of the piping installed, and various plugs and wires taken care of. ECU is being shipped out first thing tomorrow morning, and then we'll go from there. The kit was used, and was sent to me without injectors and an oil line...those parts arrived on Friday, and now during install, we realized there are still several parts missing...but we can make it work. This is how the car currently stands, as we gave up and went to dinner.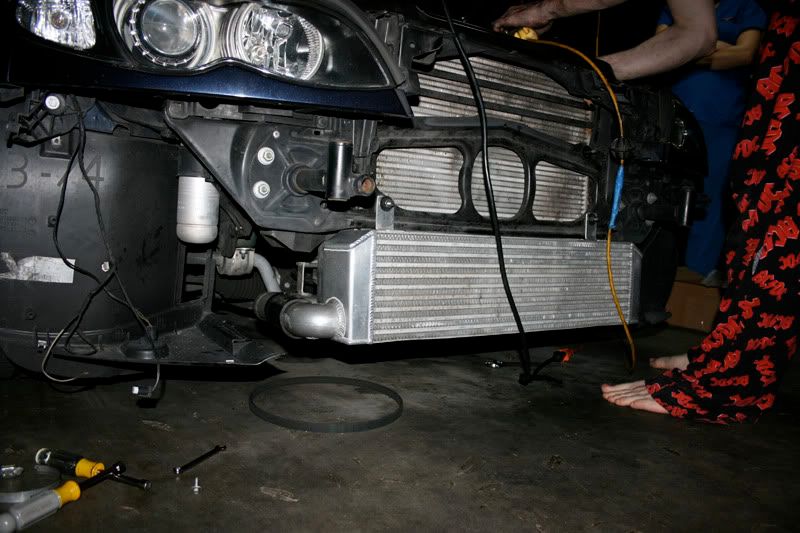 Stay tuned for more...