Discussion Starter
•
#1
•
:hi: everyone. i'm selling my k40 undetectable 3000 kit.
this kit comes with everything needed for it to run. The only thing is that one radar detector tri-band receiver isn't working. everything else is in working condition, this kit retails for a shitload. i really LOVE how it is integrated into the car, nobody ever noticed it was there until it went of. it detects the 3 normal bands of radar and it also is able to detect laser!
this kit consist of...
-the control unit
-3 led indicators
-2 pizo speakers
-2 triband radar detector units(one isn't working, but the other one is working fine)
-1 front and 1 rear cables for the receivers
-1 laser detector
The thing with this kit is that it is all hard wired, so to install it correctly you have to solder parts together since there are no plugs. also, the rear radar detector was modified since the original plug was broken. i had to modify it so i could by-pass the plug, but it works fine.
here is a picture of how it was install on my car, you could make it how-ever you want it.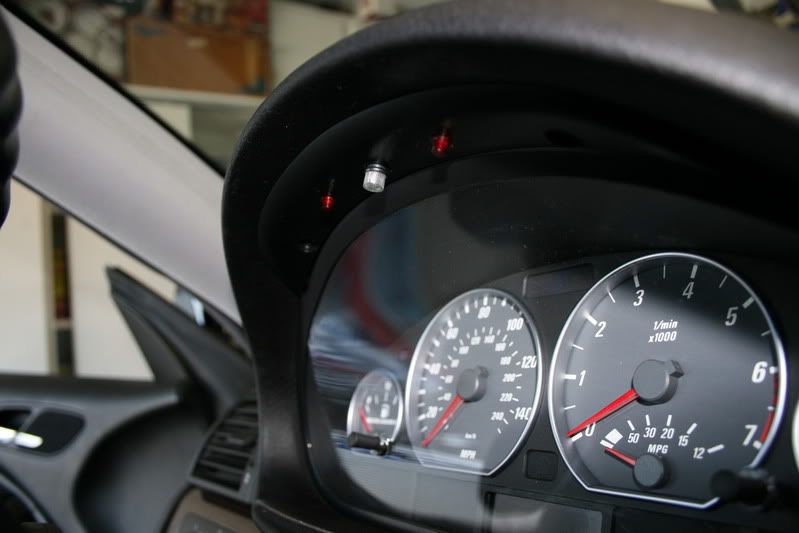 the led indicators, one for front, one for the rear, and one to tell you what mode you are in.
the off/highway/city/volume switch. it was placed on my knee panel underneath teh steering wheel. really easy to grab if you need it to be off in a hurry, or want to control the modes or volume.
here is a picture of the harness...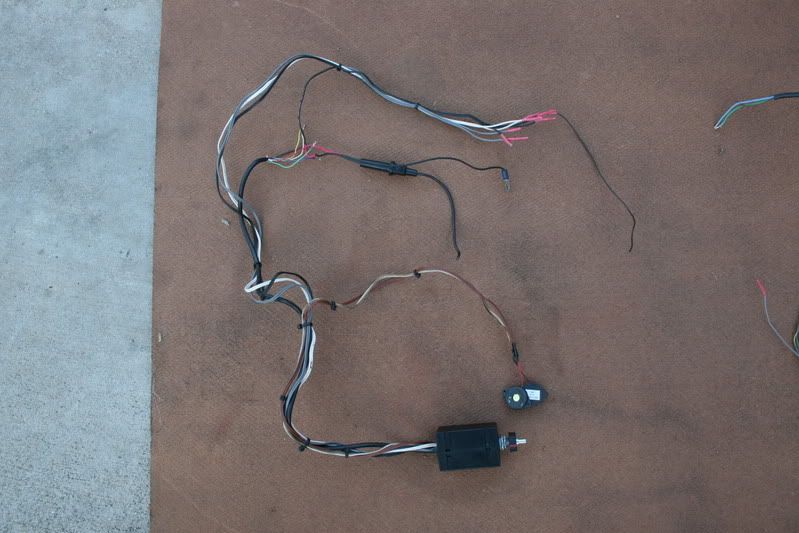 the 2 radar detectors, (one of which isn't working) with the cables...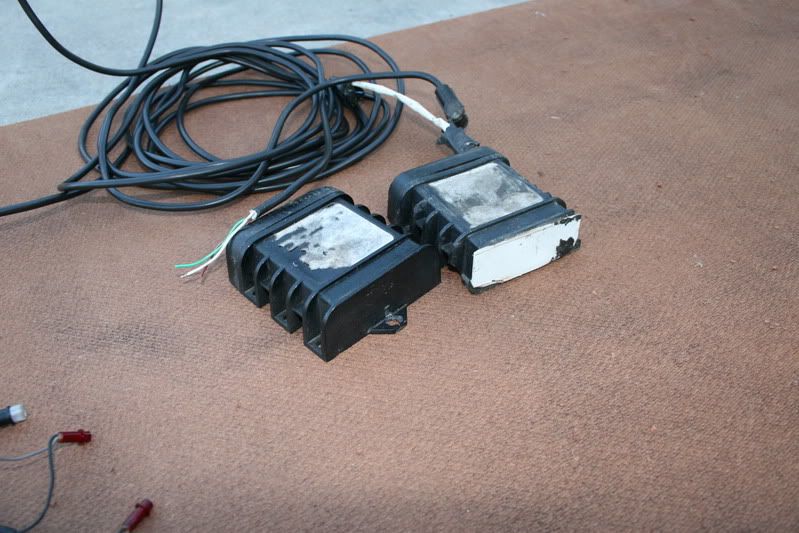 a close up of the 2 speakers...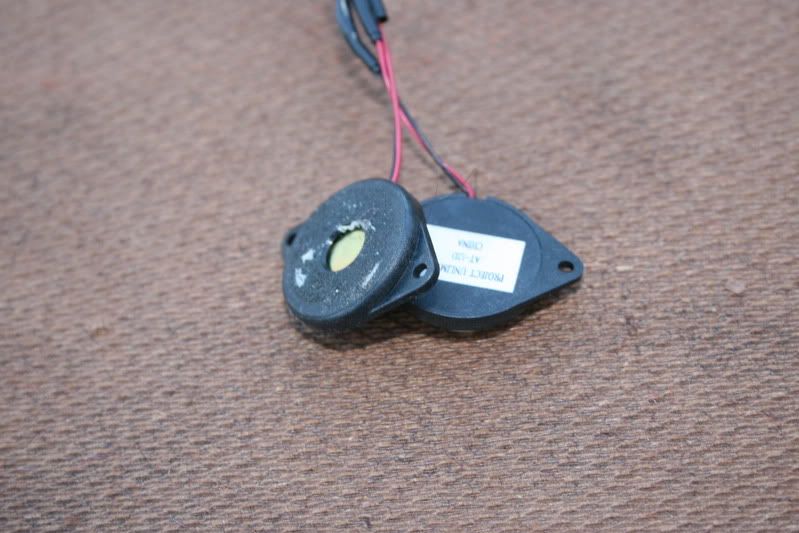 the control unit...
the laser detector...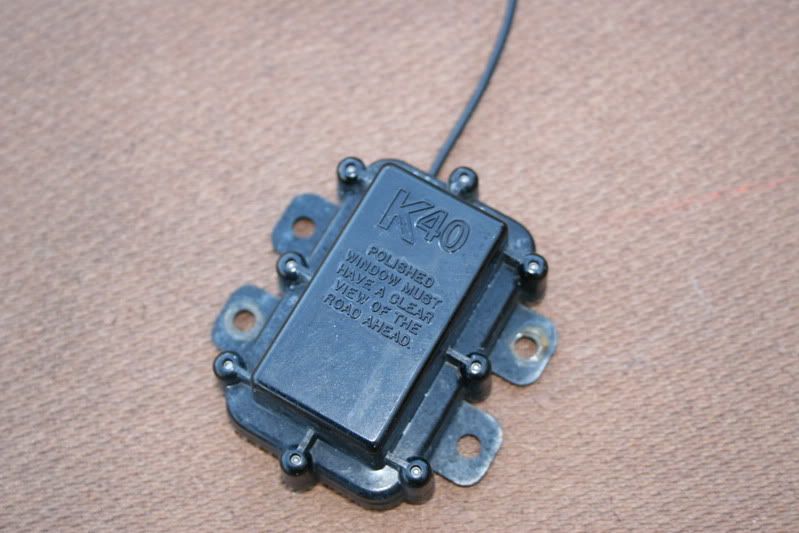 the leds...
the laser detector was placed on a radiator support right behind the kidney grill, the other 2 receivers were placed inside the bumpers out of sight from anyone.
you can get this kit professionally installed at a k40 dealer or just do it yourself. if you plan to do it yourself i could provide you with a wiring diagram and help with the placement of leds, speakers and control unit.
k40 is well known with the higher end cars because it is fully integrated and doesn't look as cheesy as the window mounted units. go look up k40 on ebay motors and see what cars come up.
i'm taking offers right now, just keep in mind that it retails for about $800+ uninstalled. i know this kit is used, but just keep that retail price in mind.
thanks,
-raj
oh yeah, if you have any questions feel free to post.