Figured I would make a progress thread for sh1ts n' giggles.
A Brief History:
I got the car, a 2005 330xi in Black Sapphire Metallic (FTW), back in December of 2010. I was fortunate enough to have my parents split the cost of the car with me. Before getting the car I had been stalking this site for a while and had decided I wanted to murder out the car (SO glad I snapped out of that phase)
**WARNING: Progress will most likely be slow because of school and the fact that I work a **** job. (Ice cream shop in the winter = Me being broke) Hopefully during spring/summer things will pick up.
The car the day we picked it up: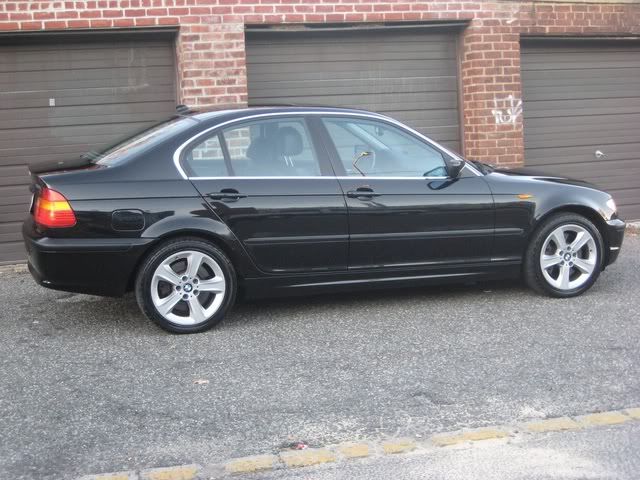 First Came LED Eagle Eye Smoked Tails and also wrapped the chrome trim with the blackout tape, but eventually took it off because I liked the contrast the chrome gave to the car: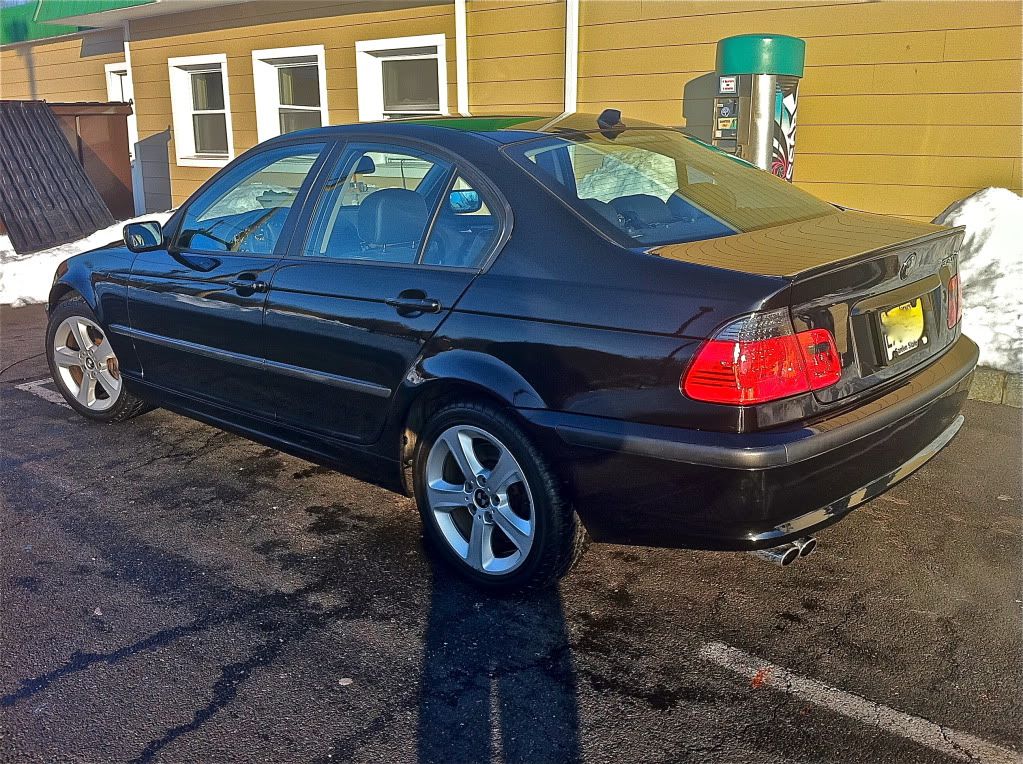 Black + Silver Carbon Roundels and $38 Ebay Lip Spoiler: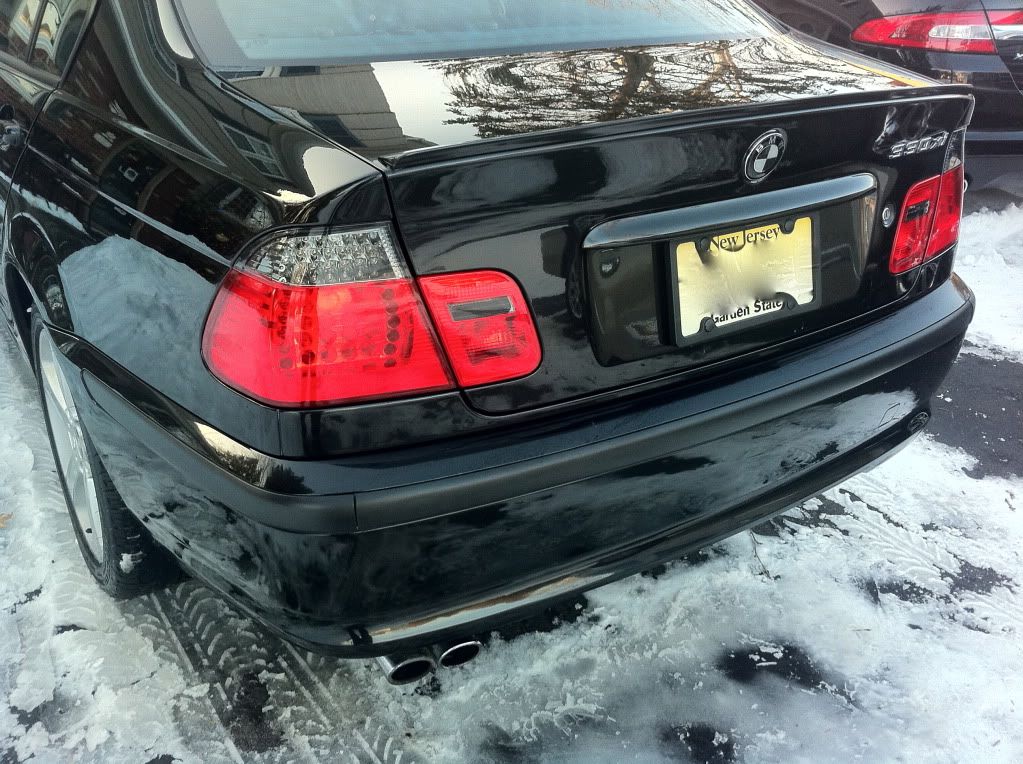 Smoked Corners+Side Markers and Black Grille:
\
Recently I added a few new mods to the list including LED license plate lights, 6000k HID's from Khoalty and 6000k Orion Lite Angel Eyes from Umnitza (Which I strongly recommend getting if you are in the market for a lower priced set of AE's) I'll put up pictures tomorrow after school.
I plan on wrapping my interior sometime soon in 3M Brushed aluminum vinyl, I just need to find a weekend to myself where I have the motivation to do it. And I will most likely be picking up my roof rack tomorrow as well :thumbup:
Enjoy
:hi: