APEX is excited to introduce our new Performance Services division, with our first location now open in Dublin California. As with our products, we are concentrating on Street, Track, and, Race services.
With our experience in complex fitments and car setup we saw an opportunity to develop services with the same APEX focus on creating optimal performance. By joining forces with Edge Motorworks, a well-known BMW performance shop, we now deliver services from custom alignment and suspension installations to complete race builds and all of your general maintenance needs.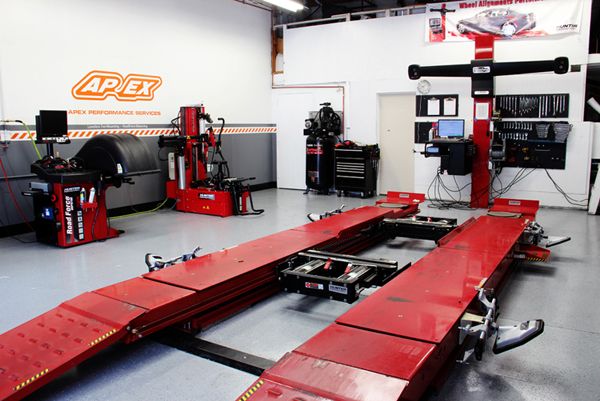 Services and Equipment
Our state-of-the-art equipment combined with the extensive knowledge and experience of EDGE Motorworks, guarantees your services and modifications are beyond expectations. Being in the wheel industry we know how important mounting, balancing, and alignment equipment is and have invested in the finest available.
Racing, track day drivers, and street performance cars have unique requirements. Our alignment, suspension tuning, wheel and tire, and brake services are customized for each car and driver to target specific requirements, which maximize driving potential.
With our years of combined experience in selling components and delivering service, we have experienced, installed, and raced any kind of aftermarket part you can think of. This ensures APEX Performance Services will know exactly what maximizes the potential of any modification you have in mind.
Wheel and Tire
Leverless (touchless) mounting
All tire types mounted - up to 34": Standard, Runflats, R-comps, Racing Slicks
No premiums based on tire type
Road-Force balancing
Install drop-shipped tires from online retailers
The Auto34 leverless mounting system with its leverless tool head, center clamping, and auto-sensing rollers ensure your wheels are never damaged during mounting. Additionally, this system allows us to mount tires with any profile, from Run-flats to racing slicks just as easily as traditional tires, all without charging premiums.
Our Hunter, RoadForce balancing equipment diagnoses and solves problems other systems cannot. By simulating real driving conditions with a pressurized roller ***8211; only found on RoadForce equipment ***8211; we are able to achieve perfect uniformity and deliver that new car ride.
Custom Alignment
Extensive experience aligning aftermarket and customized suspensions
Performance alignment: street, track, dual duty, autocross, race
Alignment checks
Corner balancing
Our Hunter Hawkeye Alignment system delivers precise and customized alignments. With this system and our focus on customized services, we can optimize your alignment for performance handling, track-specific requirements, or tire wear and fuel economy. All our alignments share the same attention to detail, for example: whether we are corner balancing a race car or making sure you achieve the best gas mileage possible, your weight is simulated in the driver***8217;s seat.
Suspension
Consulting and setup
Rebuilds
Corner balancing
Optimize factory suspension for maximum performance
Brake
Big Brake Kit installs
Fluids, stainless lines
Caliper rebuilds
Race ducting
Additional Services
Full mechanical services and maintenance
Race Car builds and support
Engine
Drivetrain
Fender flaring and rolling
Forced induction installation
Exhaust
Tech checks and track preparation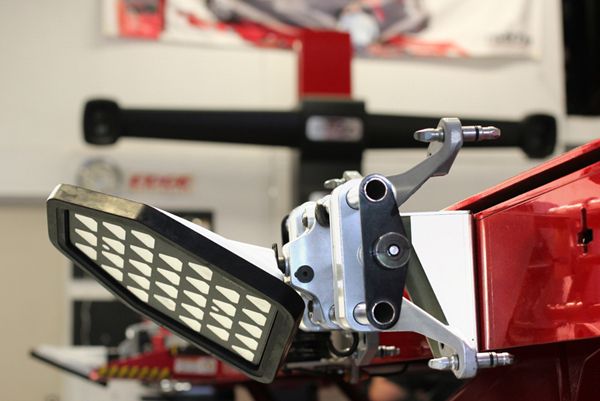 In addition to the day-to-day service we***8217;re already performing, we currently have 3 cars with builds in process:
BMW E36 M3 ***8220;25 Hours of Thunderhill***8221; car. The first build targeted at the 25 Hour: Dual fuel fillers, built for reliability, lower power but lighter weight. We***8217;re going for the win, and with a 3rd and 2nd already under our belt, this is our year.
BMW E36 M3 dedicated track car and NASA TT Beast. A streetable car with a complete suspension replacement with chassis reinforcements and race bushings.
BMW F30 328i Street Performance. This is going to be great: power, mileage, and handling. We are working to create a car that is economical, fast, and has track-worthy handling that you can drive comfortably on a daily basis
We***8217;ll be posting progress on these and other builds so make sure to keep tabs on us to follow our progress.
Call EDGE Motorworks today for a free Apex Performance Services consultation. We***8217;ll gather all the necessary information to create a plan optimized for you: (925) 479-0797. Receive a $30.00 discount on an APEX Performance alignment, or mount and balance, until Sept. 15th.