A lot of interest was generated lately when we made it widespread knowledge that the E36 M3 (and early standard E46 3-series) was equipped with a "lock valve" device that restricts clutch slave cylinder speed, making for mushy clutch engagement and slipping when shifting/clutching very fast.
According to the ETK, the E46 M3 is
not
supposed to be equipped with this part.
This is the interesting thing: a local E46 M3 owner recently reported that his car did indeed have the lock valve, and removal resulted in the nice crisp shifts that one should expect in the M3.
Details on this part and how to remove it:
http://www.uucmotorwerks.com/html_techtip/techtips/check_valve.htm
For those of you that have the opportunity, please check the slave cylinder in your M3 to see if it is present. The slave cylinder is located on the driver's side (LHD cars) of the transmission, roughly halfway up the side and about in the middle of the length.
Please post if you find this part.
If it is there, it will be found in one of two locations (both very close).
Here: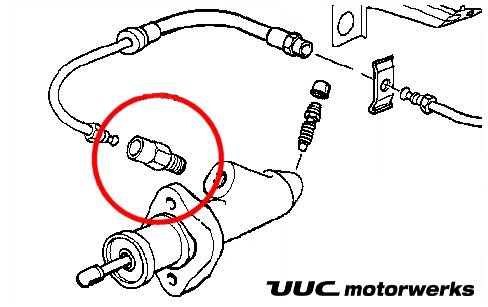 or here...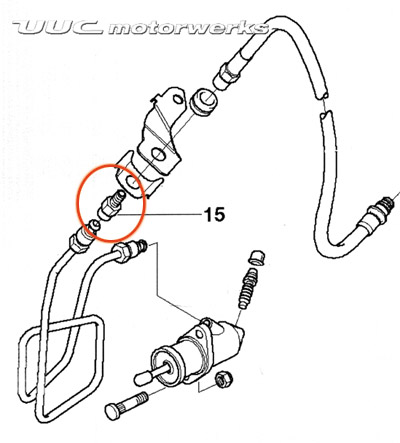 - Rob Levinson