Hello E46Fanatics,
This morning, while on a very nice and mellow drive, some idiot in an SUV decides to take the same exit I am taking last minute, and sends me into a hard left causing me to essentially drive directly over a curb going close to 75 mph.
Once I hit the curb and the car danced around a little, I was almost sure I snapped up a control arm or blew out a strut. Suprisingly, I was able to drive my car home, which was a good 8-10 miles on the highway travelling at around 50-60 mph.
Once I got home, I got a chance to immediately take off the rim, bumper, etc. but did not find anything to be snapped or broken.
Here is what I have found to be damaged as a part of this accident:
-Corner Bulb damaged
-Wheel Fender damamged (bent)
-Hood Looks somewhat warped around the Driver side
-Bent Frame/Chassis along hood/fender gap (Driver Side)
-Some Damage to the rim
Also, I had a couple lights come on in the dash which were not there before.
My theory is the frame is bent enough near the strut tower to give the rim camber. I feel like i will need to get the frame/chassis straightened on the driver side.
Here are some photo's I took, as the stance looks completely off and I know something is wrong here. Any suggestions on what to look for/check out?
Side that ran over curb (Driver Side Wheel):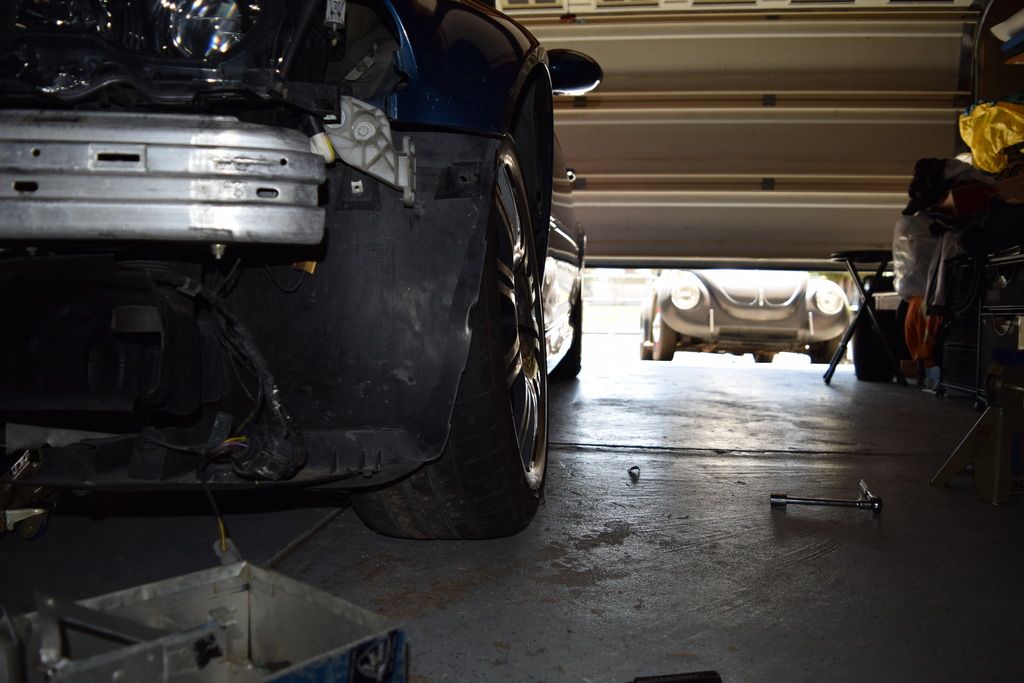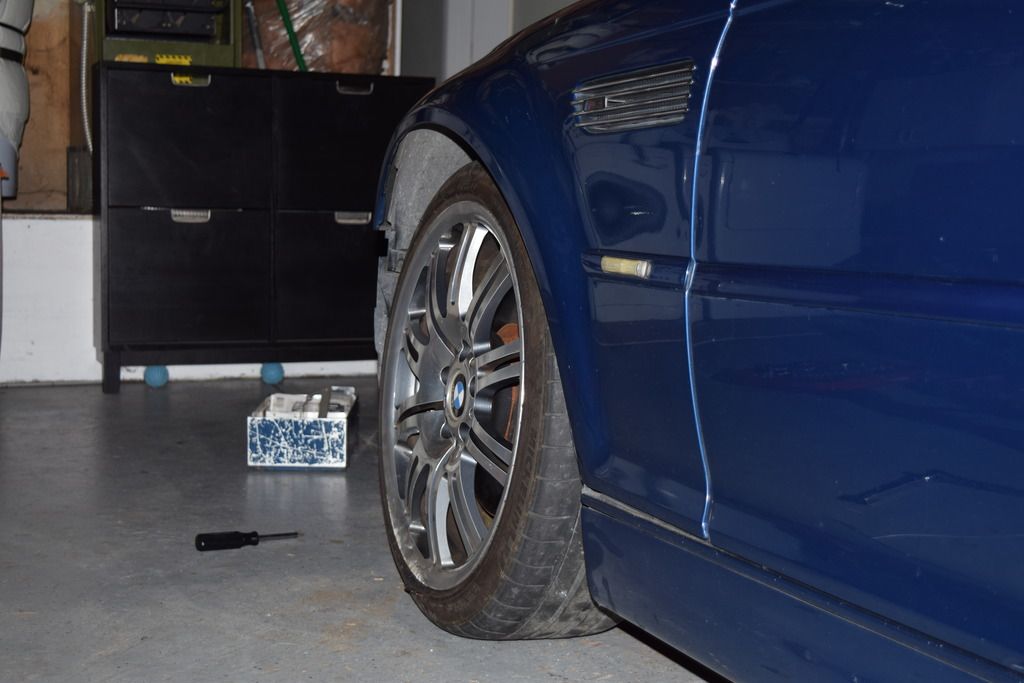 Untouched Side for Reference:
Engine Bay Damage (frame/chassis):

This is the driver side. In the first image I have unbolted and pulled the fender away from the chassis to show the bend.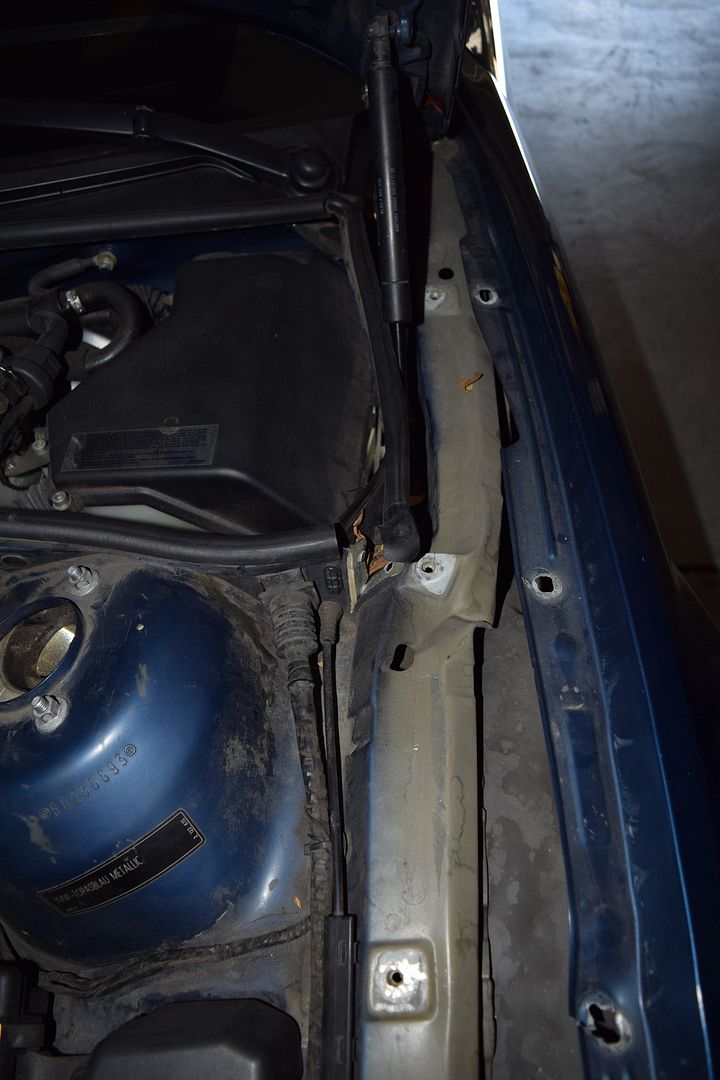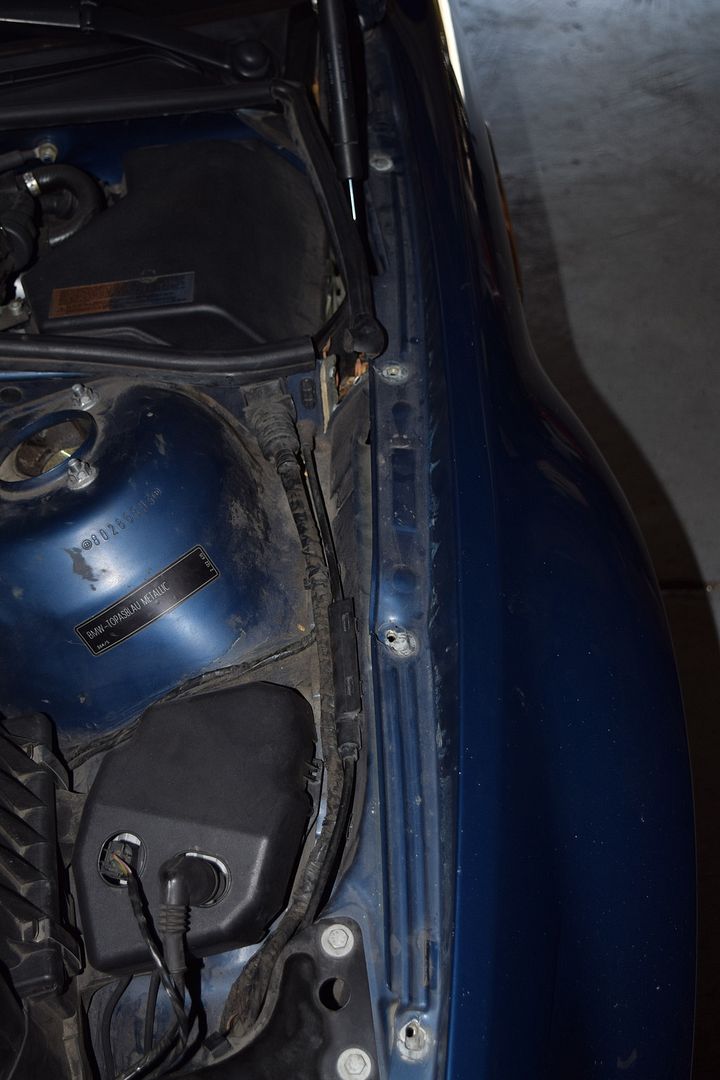 This is the passenger side untouched:
Closer image with fender pulled back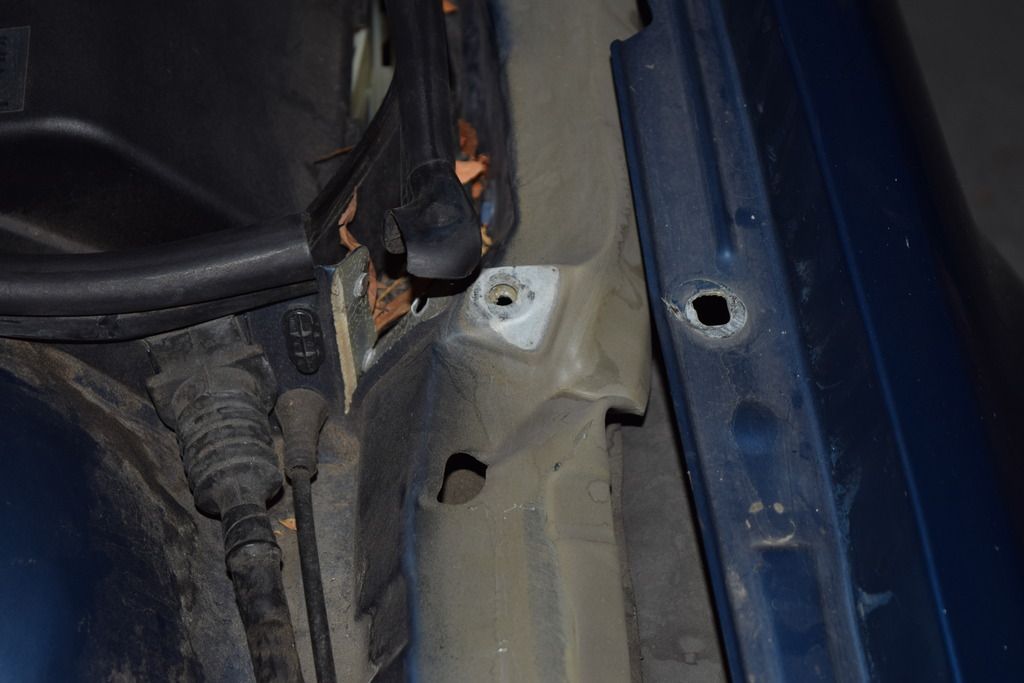 Dash Lights that Appeared: