Discussion Starter
•
#1
•
I guess I should introduce myself first. I am a Portland Oregon resident, and a car fanatic. I have a couple of pretty cool builds in my past and have always been a fan of the e46 cars, especially the M cars. I have owned a few bmw's over the years, 2004 545i manual trans and a 2008 135i manual. Both great cars but just drivers, not project cars.
I fell into this project so Ill start at the beginning.
I got into track days and autocross about a year ago when I finished a build on a 1968 F100. Its a fun truck and plenty fast, but I am not really interested in taking it out on wet days or racking up hundreds of miles on it as its pretty aggressive. 2014 Coyote motor, full custom suspension build with Crown Vic front, 3 link rear, 6 speed manual trans, 14" GT500 brakes and 18x11 Rushforths on all 4 corners.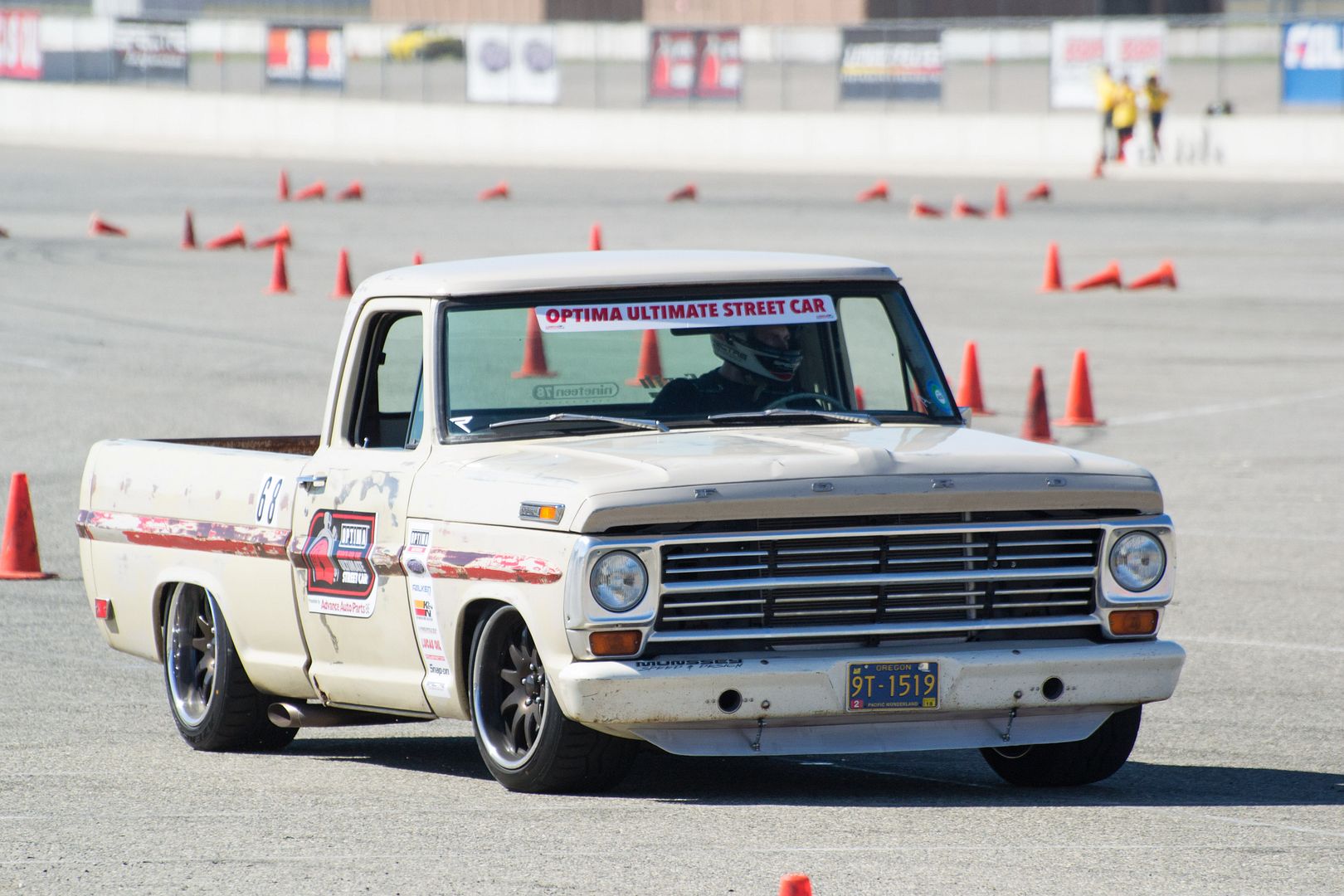 So I am fresh home from SEMA and the Optima Inviational and a buddy of mine wads his e46 m3 up into another car. Mind you this is just weeks after we installed EURO spec headers on it and literally 5 miles from the shop that he had put on all new brakes, AFE Cold air intake and a tune.
We went and looked at the car at the wrecking yard, they totalled it and it was pretty bad. Damage was all to the passenger front, headlight, fender, inner fender, A pillar but we really did not know what the extent of the damage was.
So being kind of excited, I bought it back from the insurance company and a few weeks later, I ended up with this in my driveway.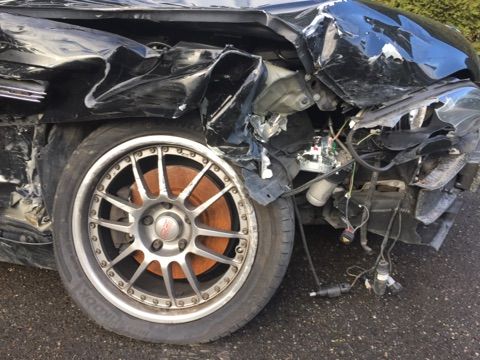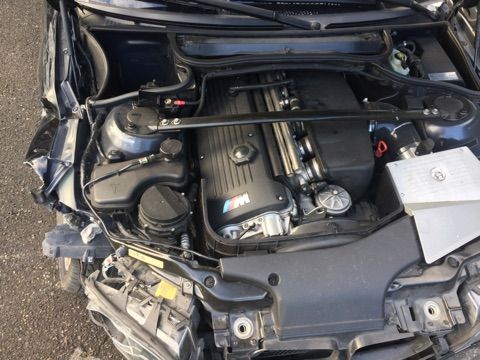 My first plan was to fix it....so I pulled the front suspension apart and order up some new parts to at least make it a roller. This was the first day of the car being at my house.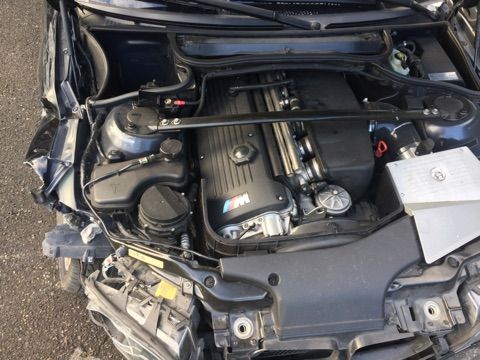 So I got some new parts under neath it on the following Saturday, day 2 and rolled it into my little shop. Its 20x35 and not big by any stretch so this will be a tight fit with my other projects going at the same time......I work a full time job still thats 50 to 60 hours a week on a normal week. No kids, just a great wife.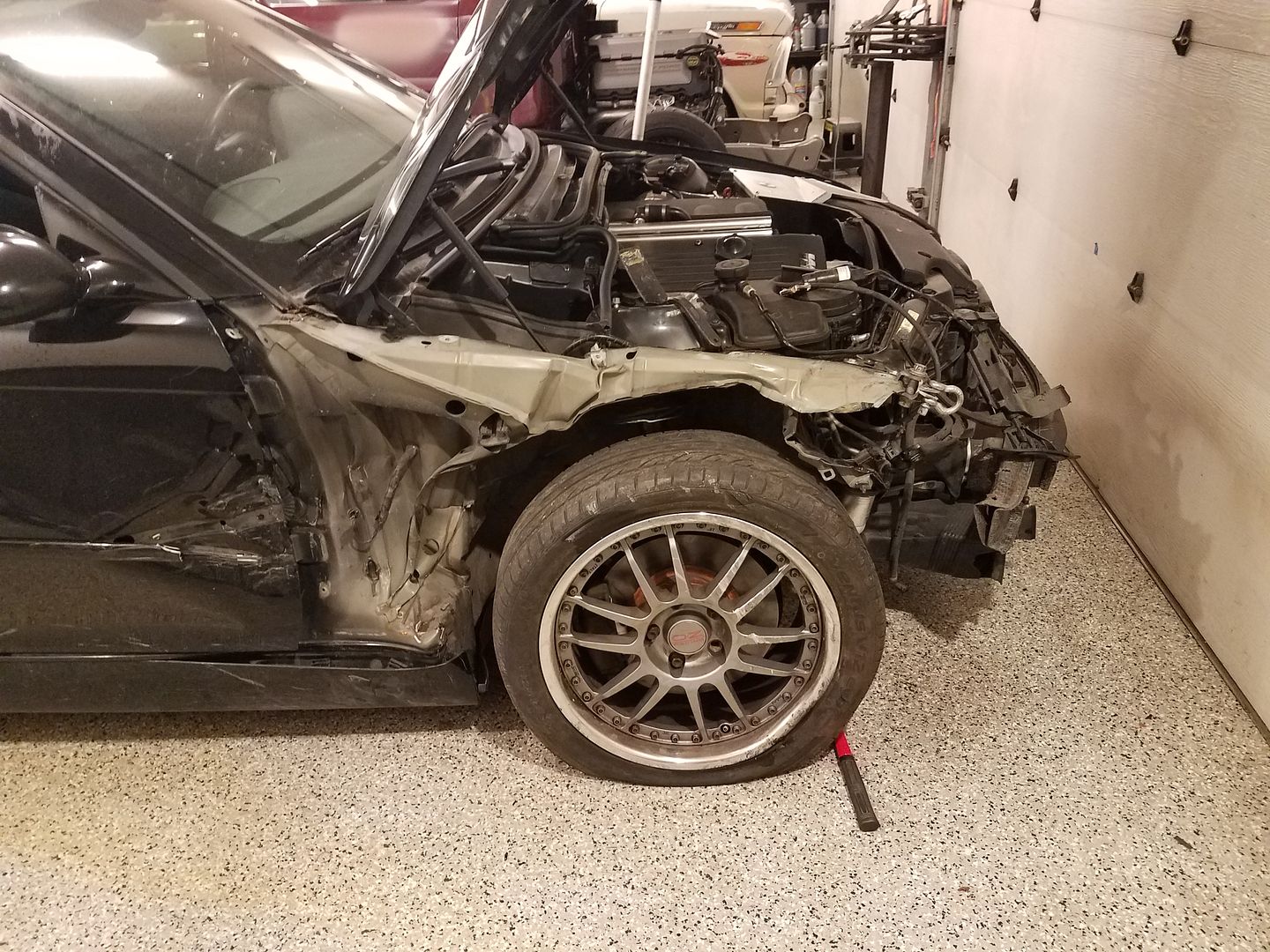 _a_