Discussion Starter
·
#1
·
Alright guys, I just picked this us from a fellow forum member, I'm on the fence on the this exhaust. I loved the fact that it weights next to nothing, but I think it may be a tad too loud for daily driving/cruising. I'm not sure if I want to keep it. I think the only exhaust I would probably trade for is either the Scorza, AA Gen 6 Exhaust, or SS Race. I still have my OEM, so I don't need any trades for the OEM exhaust. I can install this for you if you want as well. I am local to NJ/PA. Let me know if you guys have any interests. I will have pictures.
Product: Gruppe-M Ti Exhaust (Don't ask me about authenticity as the plate has fallen off)
Condition: The condition of the exhaust is pretty good, just needs a good cleaning. I will follow up with some pictures.
Price: $900 obo cash picked up and installed + paypal fees (if used)
Contact: Pm me for my number,
[email protected]
Trade: Scorza, AA Gen6, SS Race
Other parts might be considered for trade, Raven Roll Bar, headers (SS V1 Stepped/Fabspeed nothing else), AS SSK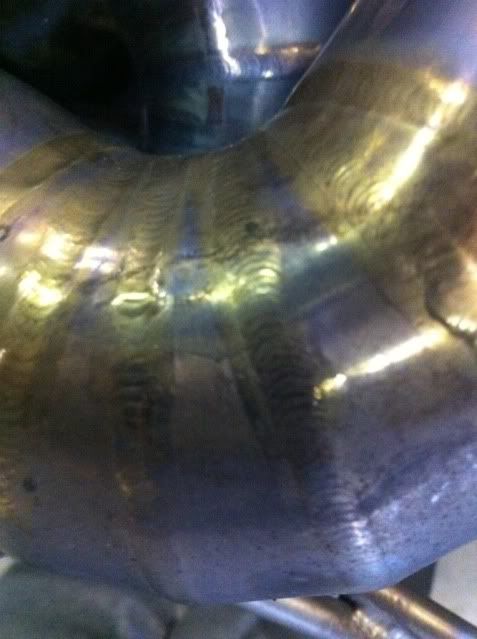 These are the pictures i snapped before the install withy iphone. Heres a picture if a crack I noticed before the install which doesnot leak or effect the performance of the exhaust. I will update this accordingly.. The crack was miniscual, I forgot about it. I just put a little jb weld over it To reseal it...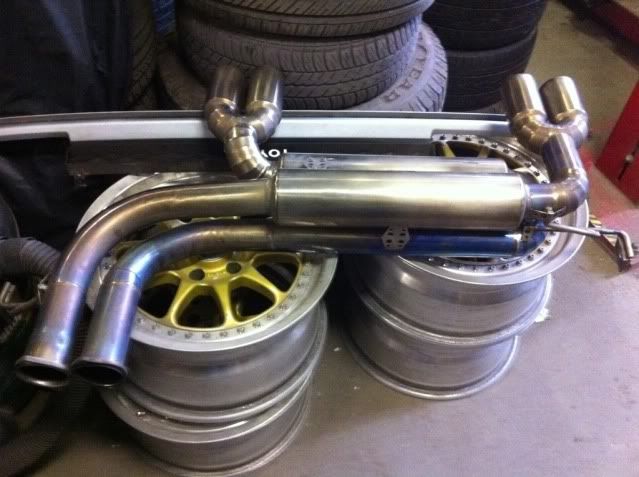 3.91 OEM BMW Motorsport 3.91 Diff
Installed on 03/2011 @ 52,000 miles:
History: I swapped diffs with one of the forum members (myrontology) for his 3.91 BMW Motorsports built by Diego @ AMS Autowerkes in Linden, NJ. The differential was completely torn down and rebuilt with all new shims and equipment prior to installing the 3.91 R/P. Myron only had the diff on for about 1000 miles before he sold it to me and when swapped the diffs, it was flushed with BMW FM Booster Differential fluid @ $50/each x 3 @ AMS Autowerkes.
Price: $1500 plus your OEM Diff with less that 50,000 miles and has had a recent flush with BMW FM Booster Diff fluid. Also each person pays for their own swap fee. This can be done at any shop you prefer, or one of my choice. I am local to many BMW specialty shops in my area, VAC motorsports of Bavarian Specialists in KOP.
Contact: Jerry Tran 215-791-0140.