Group Buy for Eonon D5150 BMW E46 Car GPS with ARM Processor & Cool UI & NFC Support
Hi guys, a big great news to tell you, we are arranging the group buy for
Eonon D5150 BMW E46 Car GPS
with
new can bus
you expected! This awesome D5150 unit is not only with cool UI, faster ARM processor and Dual can bus, but also with new NFC Bluetooth support! :thumbup:
http://www.eonon.com/Car-GPS/Specific-Car-GPS/BMW/D5150.html
Even great news to tell you that, there are
20+ people collected already
in just few days after we come here, so hot! Thanks a lot for your support! So this group buy is activated already! :clap:
Group Buy Link with discounted price for Members ONLY:
http://www.eonon.com/Car-GPS/Specific-Car-GPS/BMW/D5150T.html
For those who'd like to order via
Cell phone:
http://wap.eonon.com/productshow.aspx?pno=D5150T
- Group Buy Price:
Original Price: $416 on our website
GB Price:
$319 without map
$344 with built-in US/CA map
Save 23%!
:wow:
Just order from this group buy link with GB price directly is OK! Quite easy! First come, first served!
And don't forget to tell me your order No. or Email after you finish the order, so that I can provide you better after sale service!
And welcome you guys to share your nice Eonon installation pics, vid and review after getting it, thanks a lot!
Warranty:
Buying from eonon.com official website, you can get unique
as long as 2 year warranty
, which you can't get anywhere else!
:bump:
- Group Buy List till Sep. 16:
1. limpiabota809
2. zdavesf
3. Thetotalthom
4. bkaking
5. wallyworld
6. bernie21614
7. ruskisky
8. DrZoom
9. Wvmtnbiker
10. sashab91
11. Pangolin
12. nadeemp8
13.Jojocuban
14. Jinny
15. gy2202
16. Jethro_the_Pilot
17. TaDe330
18. Inspite
19. ColdChuck
20. vin_888
21. Verschup
22. Keaton1
23. srbija 328i
24. dany325tim
25. Rezist09
26. renzito75
27. Mxmch88li
28. narendrn
29. BeeziesBimmer
30. THECLEANERBEAMER
31. shakez
32. skyliner
33. xcforever
34. SicStang03
35. s2kenny
36. Astheros
37. EvolutionVIII
38. zfrog
39. carbon2t2
40. jayjay_dee
41. [w.b]
42.oldenstat
43. therealet23

...................
More to come! Welcome to introduce to more of your friends, and the guys in zhpmafia.com forum( I know some of guys are there). Thanks you so much! :thanks:
D5150 Reviews:
Here are D5150 reviews from several members here, it will help you know our great D5150 even better:
Review from Andy539
who got our new batch of D5150 lately(Aug. 12):
http://forum.e46fanatics.com/showpost.php?p=15637741&postcount=495
Review from valenti
who got our previous D5150 on June(June 18)
http://forum.e46fanatics.com/showpost.php?p=15511245&postcount=133
Special thanks to Andy539 and valenti! :thumbsup::thumbsup:
- GB Time:
Aug.19 -Sep.19, 2013
- People Required:
Totally 10 People
- Payment & Shipping:
After 10 people collected, we give you a special link with group buy price to pay. It's free shipping to the US, you should be responsible for the custom tax yourself. We will arrange shipment in 2 days for each of you respectively after getting your payment, you can usually receive your items in 3-6 days after our postage.
- Main features of D5150:
Specific ForBMW E46 1998-2005 ( Upgraded D5113 )
-ARM11 Processor
-Dual CAN BUS Function
-NFC Bluetooth Support
-7 LED Button Colors Switchable
-BMW E46 Opening Logo
-Tire Pressure Monitoring System Support
(
TS01
)
-
Rear View Camera
Support
-12 Kinds of Background Pictures Selectable
-GPS, US/CA/EU/AU/NZ Map Optional
- Video Demo of D5150
http://www.youtube.com/watch?v=FxZXktMjJvY
- Pictures: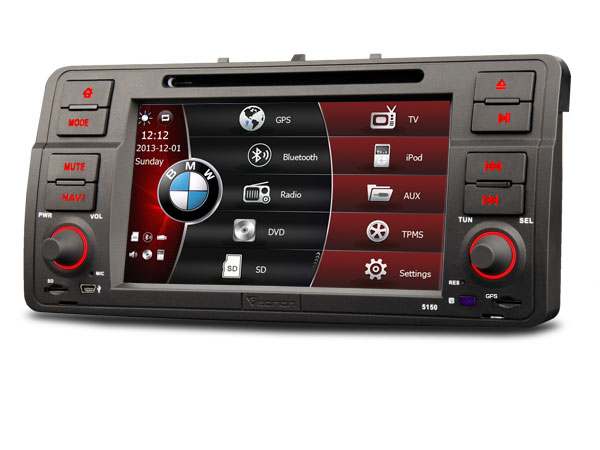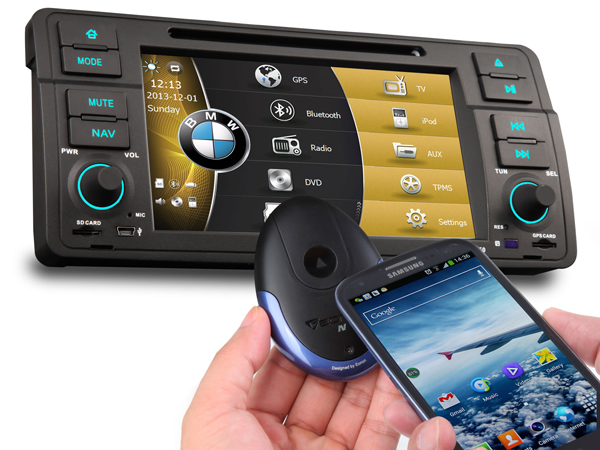 FAQ:
GPS Path setting:
http://www.youtube.com/watch?v=jwaTad9Ly9U&feature=youtu.be