Discussion Starter
·
#1
·
Good morning folks, I'd like to start off with some background information.
The BMW 320i comes with a halogen setup, with no option from the factory to upgrade to xenon unless you upgrade your entire car. (325, 330 etc)
OEM Halogen:
The owner upgraded to a unit called the Depo Projector46. This unit "looks" wonderful from the outside, but sitting behind the light you'll quickly notice it's poor projector qaulity. TBH, this isn't any better than the halogen setup. The projector outright blows. It does come with AE's, and does look better than halogen units!
This is the depo p46 (as it's commonly called):
Here are some comparison shots for the projector vs an OEM projector, in terms of cutoff, spread, hotspots etc:
P46
Another p46
OEM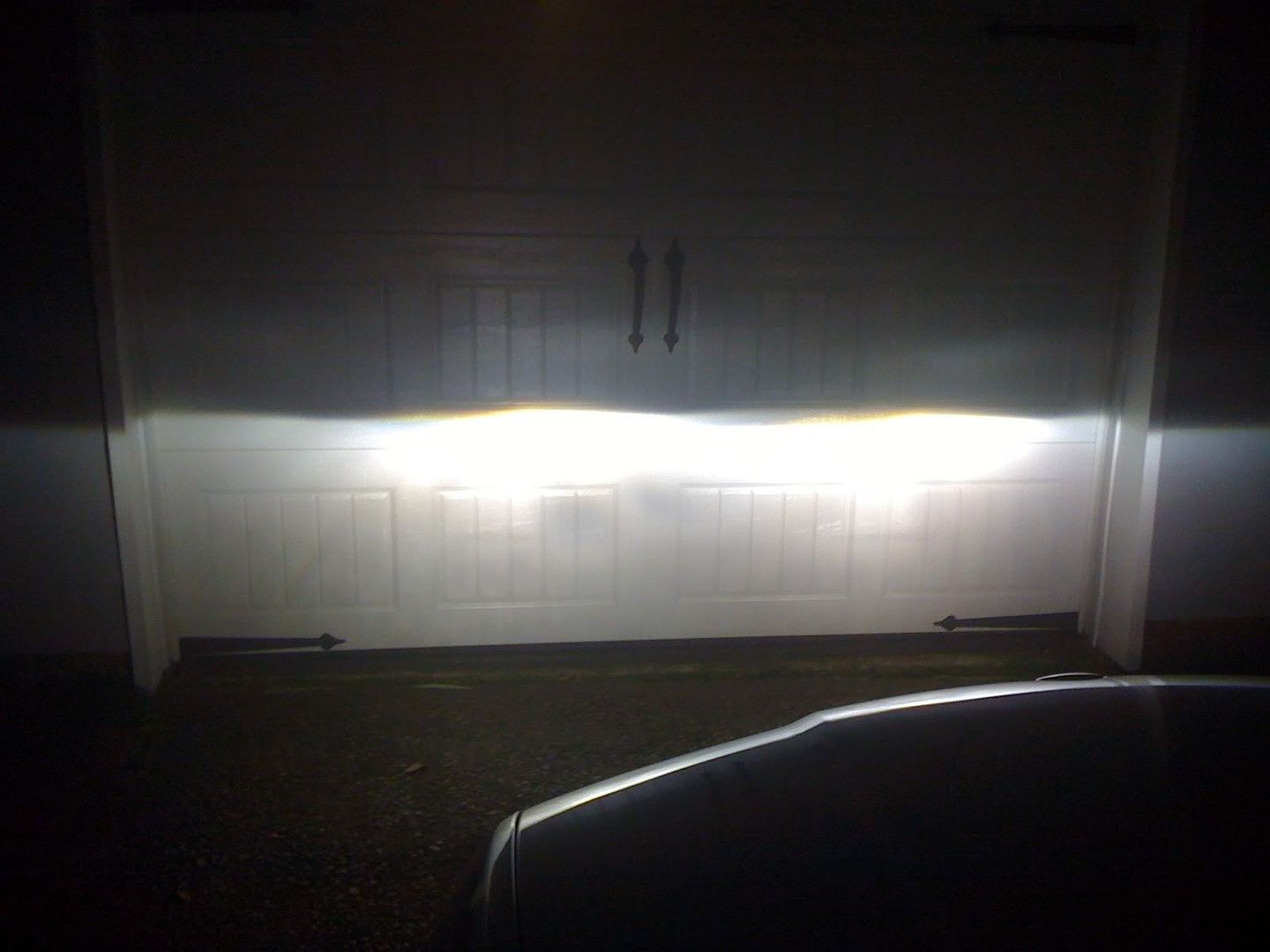 This now leads me to the projector retrofit!
What we're going to do is replace the crappy projector in the depo unit with what's called an FXR projector. This is a replica of the infiniti FX projector, known as one of the best of the best. This is a BIXENON unit, so we'll have to code the car accordingly (for stalk control, example: pull back activates inner halogen, push forward activates BIXENON, as compared to non bixenon setup it would just activate the same inner halogen).
The units just arrived today from Mike at F1 Autohaus. This is one of the only places I have found to buy this, not affliated in anyway, just great service and great price.
F1Autohaus
You can see the replica E46 shroud in the background, to help keep it looking clean etc!
A picture of the FXR cutoff:
snitz's retro, and here is a gorgeous flicker pic: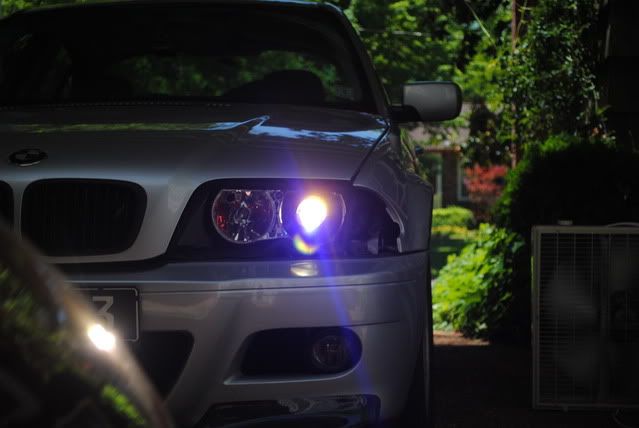 That is all for now, we embark on the journey sooner or later. Thanks for reading this huge ass post! I will update later!
Ask any questions, I'll try and help as best I can. Projected HID is the best for driving, hands down! And properly done with GOOD projectors makes it even better. :hitit: