Hey hey,
We are selling genuine Bosch fuel filters for E46.... RRP of $202.00 each from BMW.
We selling them for $120.00 each.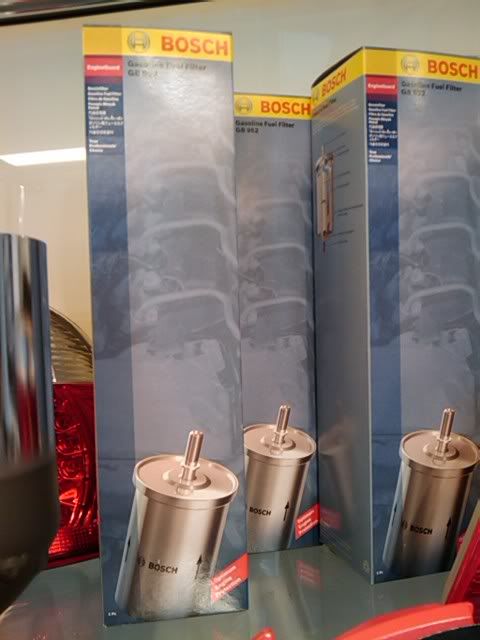 This is the proper E46 filter with the pressure regulator and all.
BMW do not have a set time for replacement of the fuel filter, I think that is a bit silly, but I recommend it gets replaced every two years about.
Things you may note with change of fuel filter, increase in power, Smother acceleration.
Fitting can be arranged :hi:
PS, limited numbers of filters in stock. Once they are gone that's it! this is a special price.