Discussion Starter
•
#1
•
Hello all!
please do NOT be scared by my post count... 1... haha. if you look me up i'm primarily on e30tech.com, r3vlimited.com, s14.net under this same name. i'm an e30 guy. the reason i'm on this website is because i have a set of wheels off of an e46 i was going to use for my 5-lug swapped e30, but ran a different route with oem wheels. what better place to sell them than on a forum dedicated to the exact car they were on!
Up for sale is a set of BBS RXII (two piece) wheels. they are et38 and 18x8.5 all four corners. no tires! these wheels have a few thousand miles on them and have been in the shed for a bit of time. Next to NO curb rash whatsoever, any of which is not deep and barely a scratch. wheels are silver, and look almost new!! they retail from bbs around 813 per wheel new (559 euros).
will send more pics if you PM me! took one out of storage for the photos, will get pictures of the entires set. wheels are located near clinton, nj. (central/northern nj close to PA)
this wheel is the most 'damaged', if you want to call it that, of the four. that little tiny nick/rash you see on the right is it. the rest of the wheels are near perfect.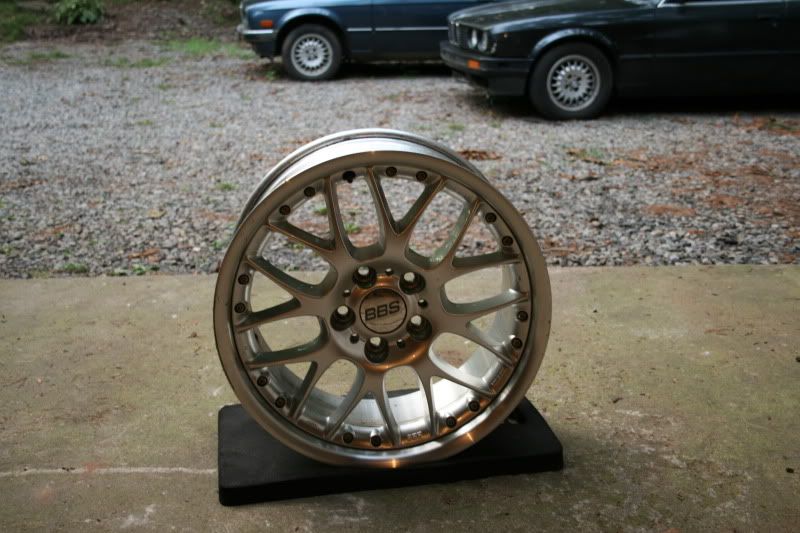 price is $1500 picked up (or plus shipping)
thanks for your time and dont hesitate to ask questions! i can pm you my phone number if you lack trust!
frankie m