Discussion Starter
•
#1
•
I just got a great deal on a set of wheels I've been drooling over for quite some time, so it may be time to get rid of the Privats. As much as I love these wheels, I just cant pass it up!
On to the specs:
Privat Reserv
Forge Gray Finish
Front: 19x8 et 40 w/ 245/35/19 Falken Azenis
Rear: 19x9.5 et 25 (M3 offset) w/ 265/30/19 Kumho Ecsta SPT
These wheels have only been on my car since September 07 (about 6k miles) and there is absolutely NO curb rash what so ever. A few light scratches on the lips due to rock chips and that is all. The front right wheel was just replaced after an accident, and has only been driven on for a few miles! Front and rear tires have decent tread left, but both show signs of rubbing, with a little more than 50% tread left (conservative estimate). They look absolutely stunning and many people have confused them for much more expensive iForged, HRE or DPE wheels. They're a 1 piece cast construction and have no bends, cracks or blemishes. The "sandblasted" forge gray finish also makes them easy to keep clean! The rear wheels are ///M3 offsets and will not fit non-Ms. The fronts fit perfectly, but look even better with an 8-10mm spacer!
On to the pictures: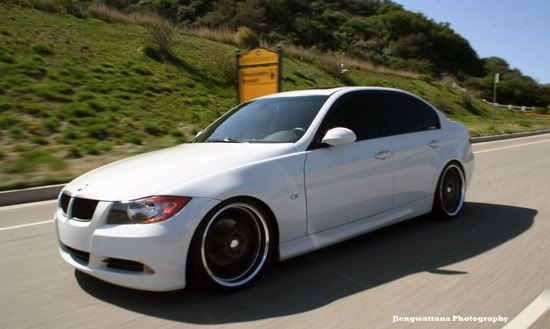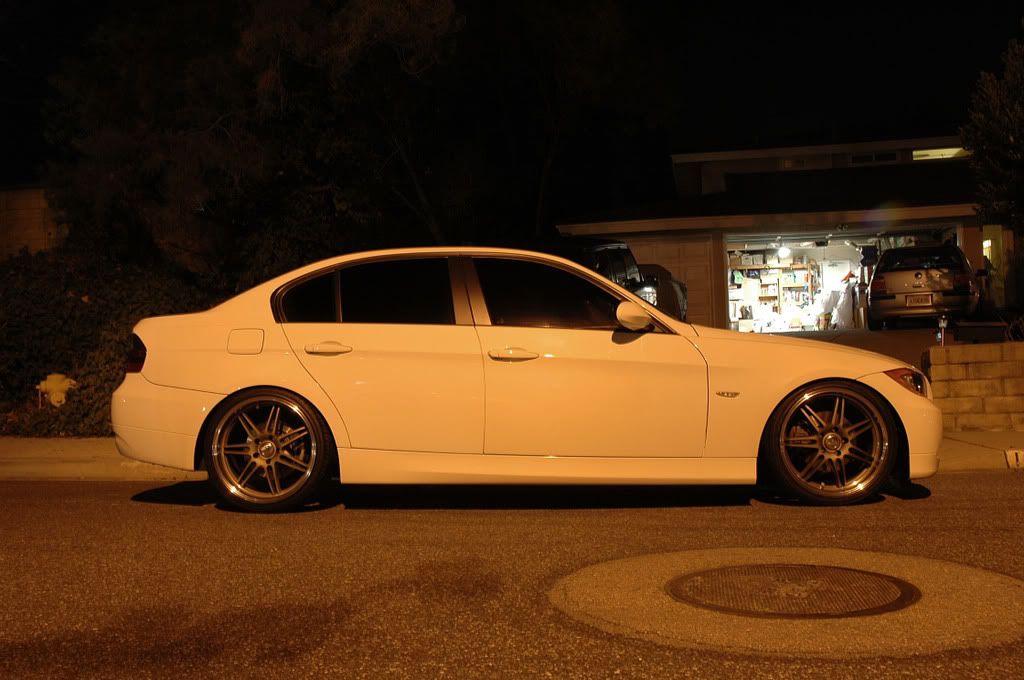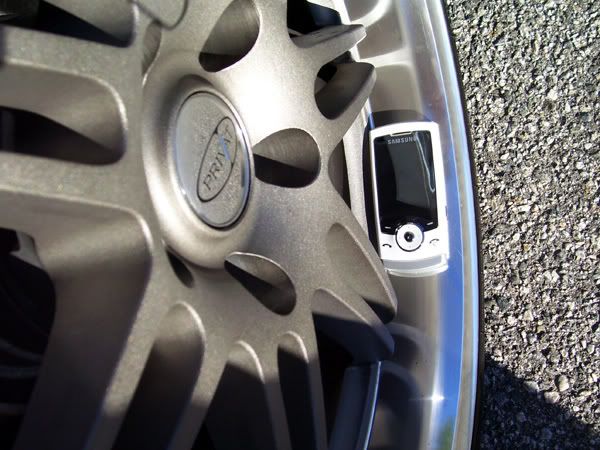 Close ups and tire tread shots coming soon!

Price: $1300 OBO PICKED UP in Southern California!
I will ship these at the buyers expense! This is a great deal considering one wheel is
*BRAND NEW*
once the tire is mounted it will not be driven on!
PM me for more information! Dont hesitate to throw out an offer, I just may take it! :thumbsup: