If you have Eagle Eyes LED tail lights in your car you might have the problem that after some time one or both tail lights stop working but the brake light still works good. (not turning on when the headlights are turned on, but lights up when the brake is pressed).
The problem is in the resistor controller black box that comes attached to the tail lights that sends the activation signal to the tail light.
Some had reported that if you press the black box the tail lights turn on again for a while but it´s not a fix.
Khoalty used to sell replacement resistor boxes for this problem but I want to share a cheap, permanent and easier solution.
You will need:
hacksaw
soldering pencil and soldering wire
a piece of insulated small wire
electrical tape
tie wrap
Unplug the resistor box from the tail light.
Cut the top of resistor box near the top around the edges using a hacksaw as pictured, don´t go all the way cutting side to side to avoid damaging the circuit, just cut enough material on each side to be able to remove or lift the top of the box
Pop off the lid and expose the circuit
solder a small piece of insulated wire between these two points: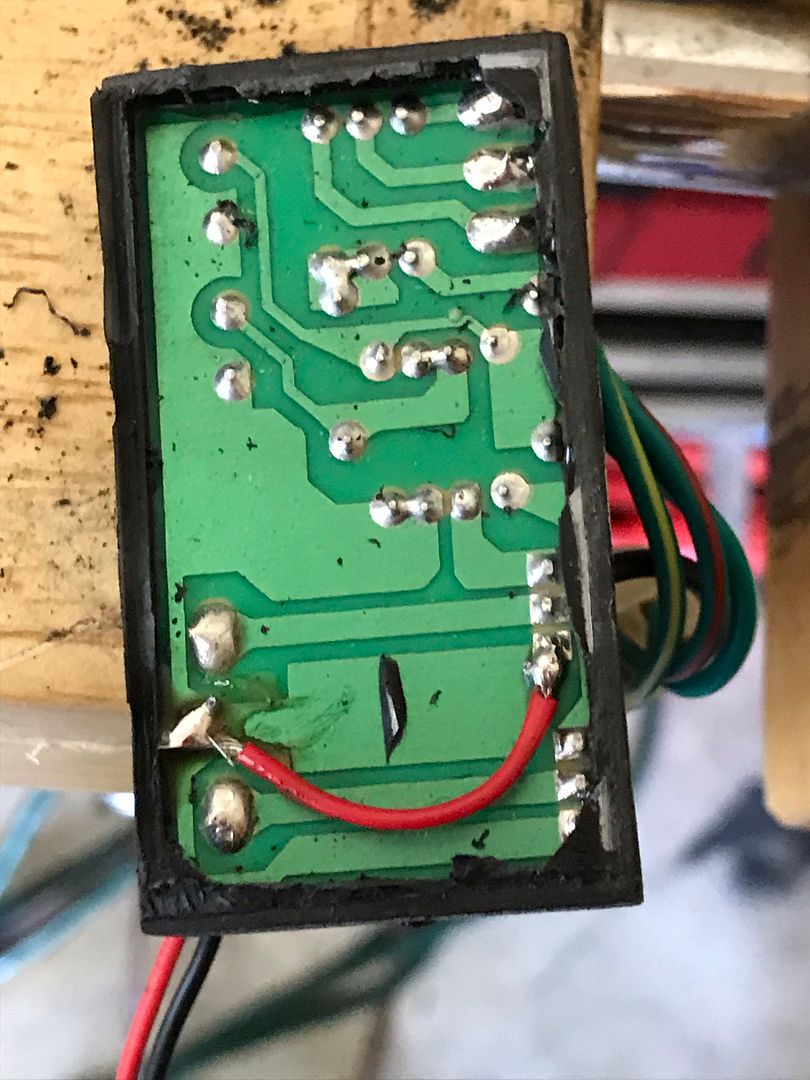 Put the lid back on and tape it. You can also use a tie wrap around the box to prevent the tape from unsticking over time.
Put it back in the car and you're done.
The reason why the tail light fails and doesn't turn on is because somehow the metal in the circuit board between these two points turns non conductive enough over time. Since the voltage passing through is so low, the increased conductive resistance of the material prevents the signal for the tail lights to travel from one point to the other. That's why soldering a piece of wire between the two points fixes the problem.
I did this fix more than a year ago for my left tail light, and since then I never had any problems again, but recently the right side started to fail then I just did the same fix on the other side.