I just picked up a 2001 330ci on monday. It's blue and has a 5 speed manual trans. So far as far as mods go it has magnaflow exhaust and R/S/R tail lights. The emblem in the front was faded so I put a new one on there the day I got it.
I also removed the front license plate shhhh don't tell the cops :eeps: It's my fourth car and I'm very happy with it. I will put some picks up tomorrow.
Also I wanted to thank this site for helping me with me pre purchase research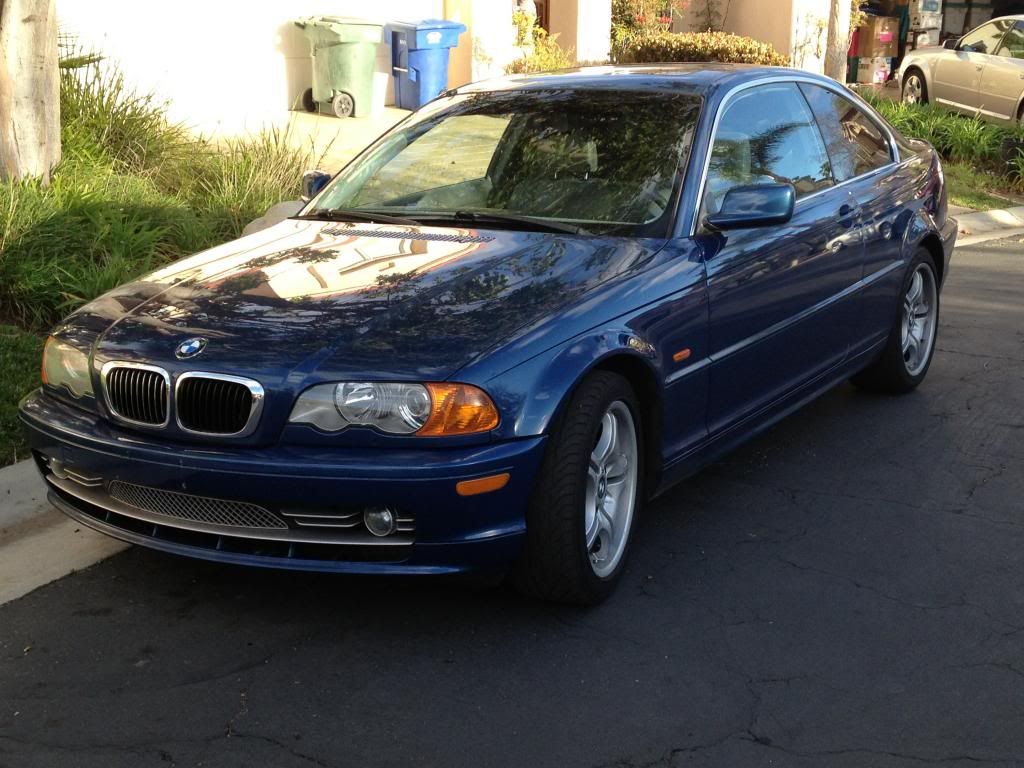 I realized the other day that the kidney grills did not match so I sanded the chrome one down and now they match
I used some really fine sand paper to smooth it out. looks great!