whadup guys, so it's been a while since i've posted and figured i'd let you know what's going on with my ride. given show season for us mid-atlantic fanatics is six months away figured it was time to step up my game being newly inducted to eurowerkz and really bring something unique to the team. this thread will document my entire build or as some would say make over of my car and in turn have listed what i'll be running by the end. i'd like to thank mike (bmwdemon) - thanks for taking a chance on me man, am excited to spice things up a little, shane (bmw knight) - for being well shane, sorry but no more imola love together at the shows, ricky (define ///m3) - for understanding the non-understandable and supporting me with my drastic decision to tear a nicely done sedan to scratch only to start over again, and chris kirby for the many photographs he is and will be taking! if i left you out let me know but with that said let's get this thread going already!
EXTERIOR
[*]bmw individual #337 dakar yellow 2 respray (engine/jams/trunk)
[*] don nguyen carbon fiver vinyl roof wrap (gloss black roof rails)
[*] matte black kidney grills
[*] oem bmw m3 side skirts
[*] oem bmw m5 mirrors
[*] m3 rear bumper cover w/ csl carbon diffuser (custom paint scheme w/ matte accents)
[*] csl v1 front bumper cover w/ 1 piece carbon fiber lip (shaved)
[*] csl carbon fiber trunk (custom paint scheme w/ matte accents)
[*] custom engine and fuel rail cover(s)
INTERIOR
[*] status frp rings (black alcantara)
[*] custom door panel insters (yellow alcantara)
[*] custom shift/ebrake boots (yellow alcantara)
[*] custom dashboard material (black alcantara)
[*] custom carbon fiber interior trim (matte)
[*] oem bmw m3 tri-stitch leather steering wheel
[*] oem bmw m3 2003.5+ instrument/gauge cluster
[*] auto power industries four point roll bar (gloss black)
SUSPENSION
[*] stratmosphere v-maxx variant one coilovers
[*] meyle front control arms
[*] powerflex polyurethane fcab bushings
[*] uuc polyurethane rtab bushings
WHEELS
[*] velocity motoring matte black csl wheels (19x8.5 et40 f, 19x10 et38 r) or linea corse l22 hyper/royal Black wheels (19x8.5 et30 f, 19x10 et37 r)
[*] macht schnell 15mm and 28mm wheel spacers w/ extended lug bolts
TIRES
[*] toyo proxes high performance all-season 215/35/19 f
[*] toyo proxes high performance all-season 225/35/19 r
LIGHTING
[*] umnitza 2004+ facelift coupe projector headlights (dakar yellow projector shrouds)
[*] depo r/c/r taillights (gloos black w/ clear line visible)
[*] depo clear side markers
[*] predator orion v2 angel eyes
[*] slimline 55w digital ballasts
[*] racing dash led license plate lights
[*] ijdmtoy led interior lighting kit
PERFORMANCE
[*] 3.62 lsd or 3.91 differential transplant
[*] stainless steel headers
[*] custom exhaust setup (headers -> exhaust)
[*] 3" burnt titanium straight cut tips (quads)
[*] afe stage3 cold air intake
ICE
coming soon ...
regards,
tyler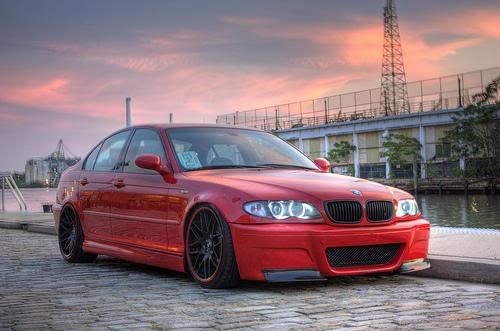 before ... it's former glory