hey guys ,just wanted to start a thread of a build I have been documenting just haven't had time to post up the pics.
-FULL PAINT(FROZEN SILVER)
-WHEELS (DPE WHEELS)
-COILOVERS (D2)
-QUARTER PANEL WIDENING
-BLACK SUEDE HEADLINER
-CARBON FIBER INTERIOR WRAP
-MTECH 2 FRONT & REAR BUMPER (DDM)
-HID FOG LIGHT KIT (6000K)
-CARBON FIBER HAMANN LIP (KHOALTY)
-6000K HID HEAD LIGHT UPGRADE
-DINAN COLD AIR INTAKE
-M3 SIDE SKIRTS (KHOALTY)
-M3 TRUNK SPOILER (FACTORY)
-M3 MIRROR UPGRADE
-M3 COMPETITION SEATS
-GLOSS BLACK TRIM
-ACS ROOF SPOILER
ETC ETC sry for the long list. Just wanted to throw it out there ..
If u guys have any questions u wanna ask, feel free I will do my best to answer them and help anyone out if they need. Also feel free to comment. I will start off with some photos of my car bone stock!
Its a 2004 Silvergrey metallic facelift coupe.NON-ZHP
first thing first! had to get the window tint living in palm springs the heat is crazy. I ended up doing 15% on all 5 windows and did my windshield 35% .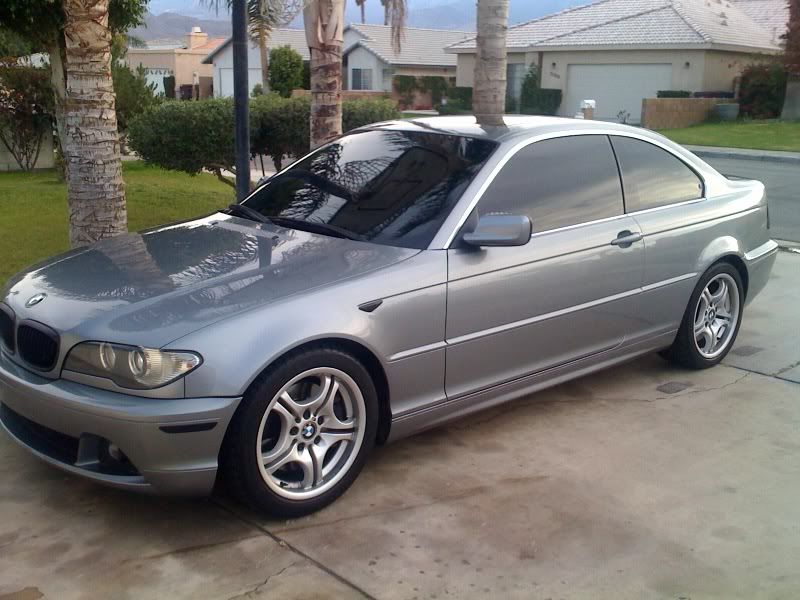 I installed the UMNITZA angel eye kit for my coupe. The box says 6000k . looks a slight different then what I thought.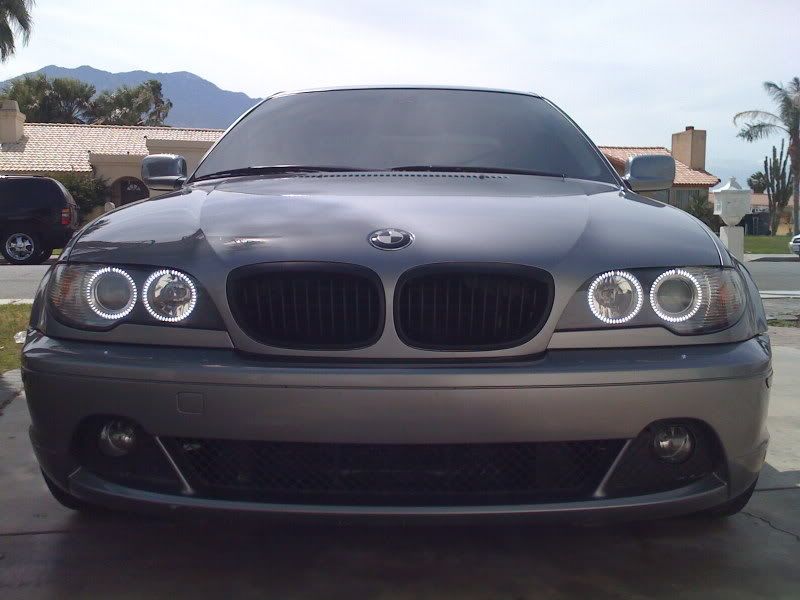 will upload more photos later today once I get on my lap top, stay tuned!