the clutch was next. sorry, no pic of it mounted, but you use a #40 torx to take out the 6 bolts (use impact wrench). instructions say at this point to watch out as clutch will fall off. not exactly in my case. pneumatic chisel to the rescue!!!
and clutch is out.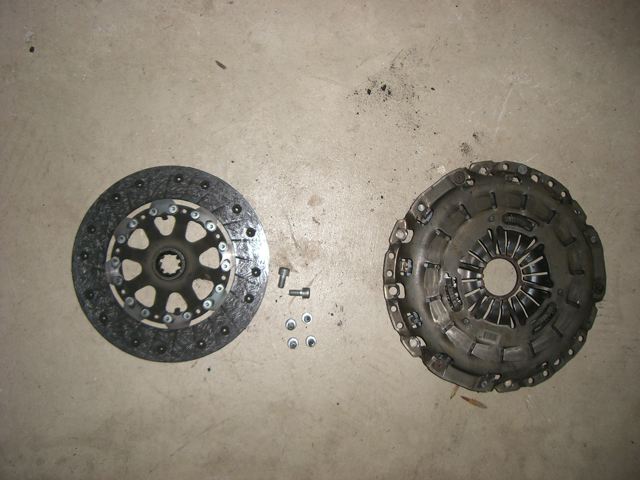 there's the flywheel.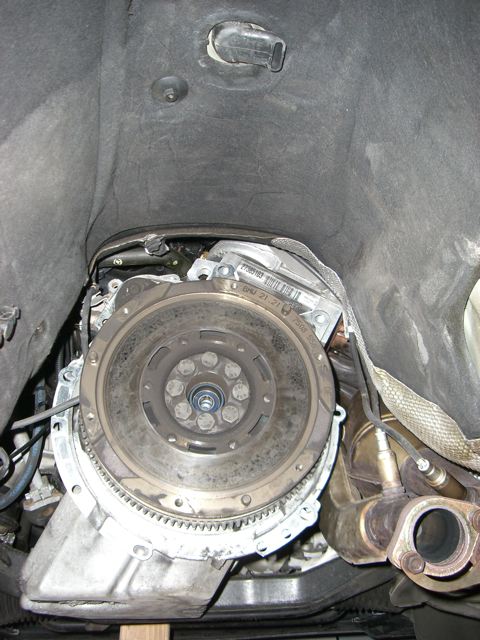 and after 30 seconds with this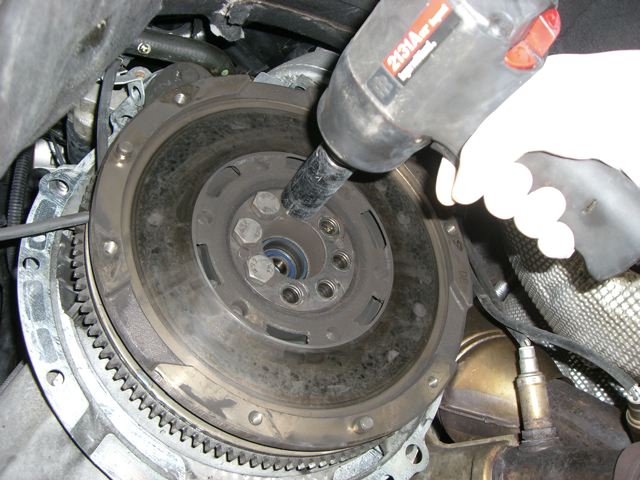 she came right off. finally, something went right! :thumbsup:
the troublesome bunch: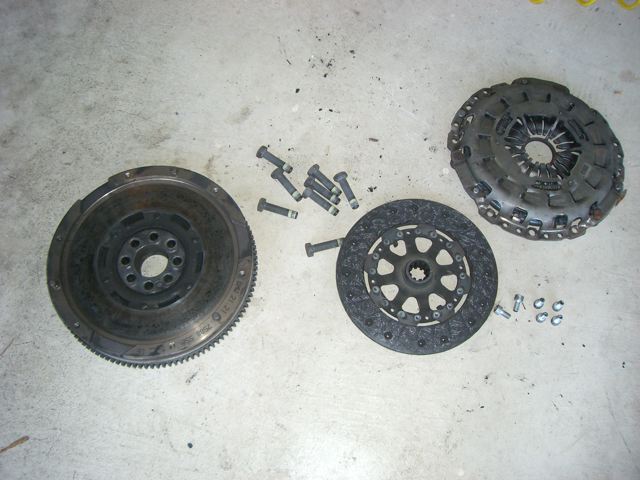 now i'm waiting for UUC to open to pop over and pick up a new clutch + flywheel.
and a short shifter while i'm at it. :craig: