Dynavin Navigation info: D99 PLUS (D99+)......Fall 2012
Dynavin "D99 PLUS"​
Dynavin has made some running changes to their D99 platform Audio/Video/Navigation Systems, some of you who are particularly perceptive may have already noticed. :read: Although most of the changes are subtle, they make for a more refined, easier to set up unit and that makes for happier users!
(and less work for me)
This new updated model is known as the D99 PLUS (D99+). As always, they are available in a variety of shapes and sizes to fit the BMW E46, E39, E53, E9X, E8X and an assortment of Audi, VW, and Mercedes models.
Details can be found on Dynavin's website,
http://www.dynavin.com
Although they have been shipping for months in certain models the roll out has been somewhat slow. Dynavin has not been making much noise about it, probably because up until recently it didn't cover all models, I expect they will be promoting these soon. THIS IS NOT AN UPDATE FOR OLDER D99 UNITS, it is a mostly similar but in many ways new unit (think iphone4 to iphone4S). If you bought a D99 in the last couple months you probably already have one of these and didnt realize it!
....and the best part?
The price went DOWN....
:thumbsup:
Its time to open a discussion about these units as they are different enough to warrant their own thread and Q&A. As always lets try to keep this a Q&A, try to keep the thread informative, factual, and useful. Keep the speculation and opinions out of it.
Im just going to go over the changes here....for a more complete look at the Dynavin D99 units, check out the D99 thread here:
Dynavin D99 thread:
http://forum.e46fanatics.com/showthread.php?t=895068
For yet more info, installation hints, and maybe a little history, check out these previous Dynavin threads:*
Dynavin D95 thread:
http://forum.e46fanatics.com/showthread.php?t=881796&highlight=dynavin
Dynavin D90 (V5) thread: (The Big One!)
http://forum.e46fanatics.com/showthread.php?t=793437&highlight=dynavin
Dynavin Android Thread:
http://forum.e46fanatics.com/showthread.php?t=839753
So you ask, what is the "+" in D99 PLUS?
:hmm:
CD/DVD/USB/SD Screens Cosmetics
The CD/DVD/USB/SD screens now share the same basic cosmetic theme as the rest of the unit, black backgrounds, white letters, red or orange colorings. Previous offerings have always had a few different cosmetic looks depending on the source but now everything pretty much looks similar.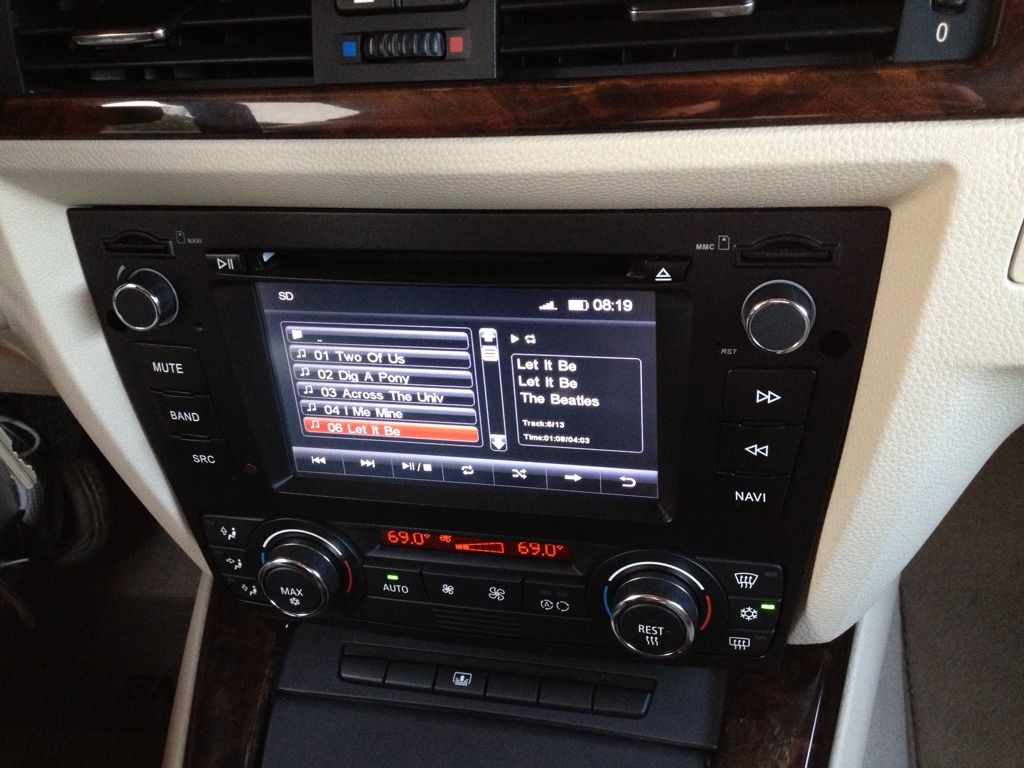 Reverse Functions
With the D99+ the reverse, backup camera, PDC (oem parking sensors), and their related audio settings are all configurable, you can even do a combination of features, like having the PDC graphic overlay the backup camera screen. While in reverse mode you can have the audio mute or only reduce its volume, you can also have the PDC beep (on vehicles where PDC is built into the stock audio system). Note the added settings (in the "hidden" factory settings menu). If you have none of these you can also just turn it all off.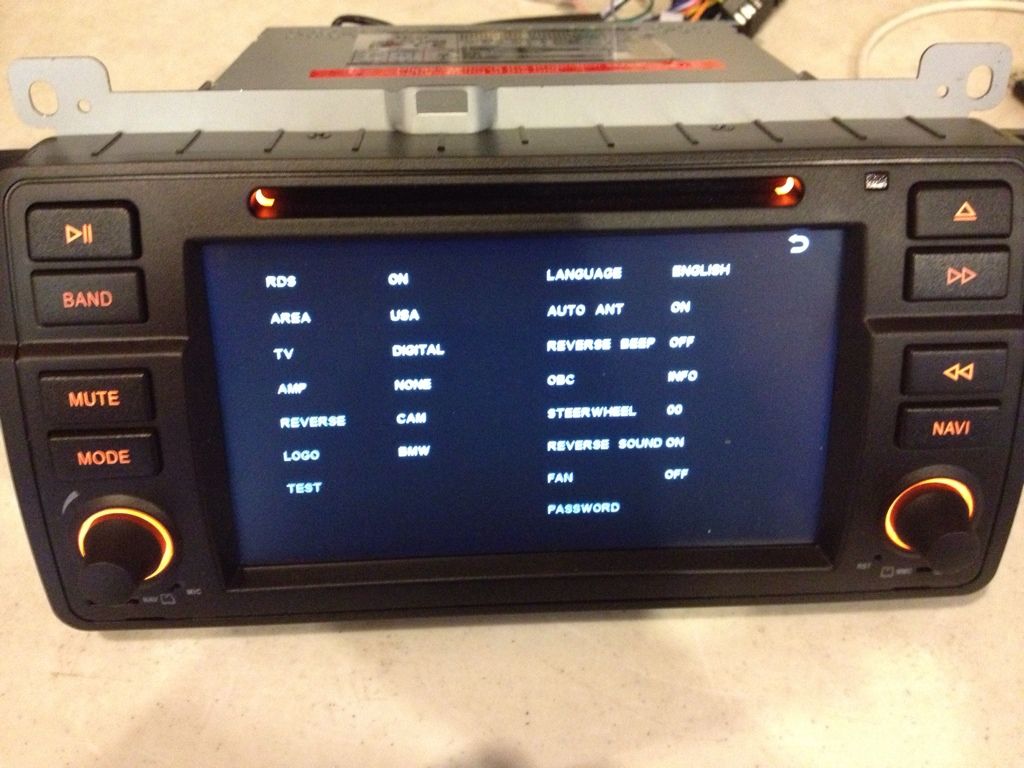 Here is a short video showing some various setups you can have when the car is in reverse, first a backup camera, then PDC alone, then Camera AND PDC.
http://www.youtube.com/watch?v=dbdbuo-BktE&feature=youtu.be
Password Theft Deterrence
Now the usefulness of this might be debatable, or maybe Im missing something.... I dont think Ive ever heard of a Dynaivn theft, and a password lock isnt going to keep it from being stolen, but it will keep someone from using it. In the WinCE units this doesnt really matter but I suppose in the android versions it would keep a thief out of your android apps that might have sensitive info. The password lock is not something you use every time, it comes into play when power is removed from the unit, once power is restored to the unit it will require a password.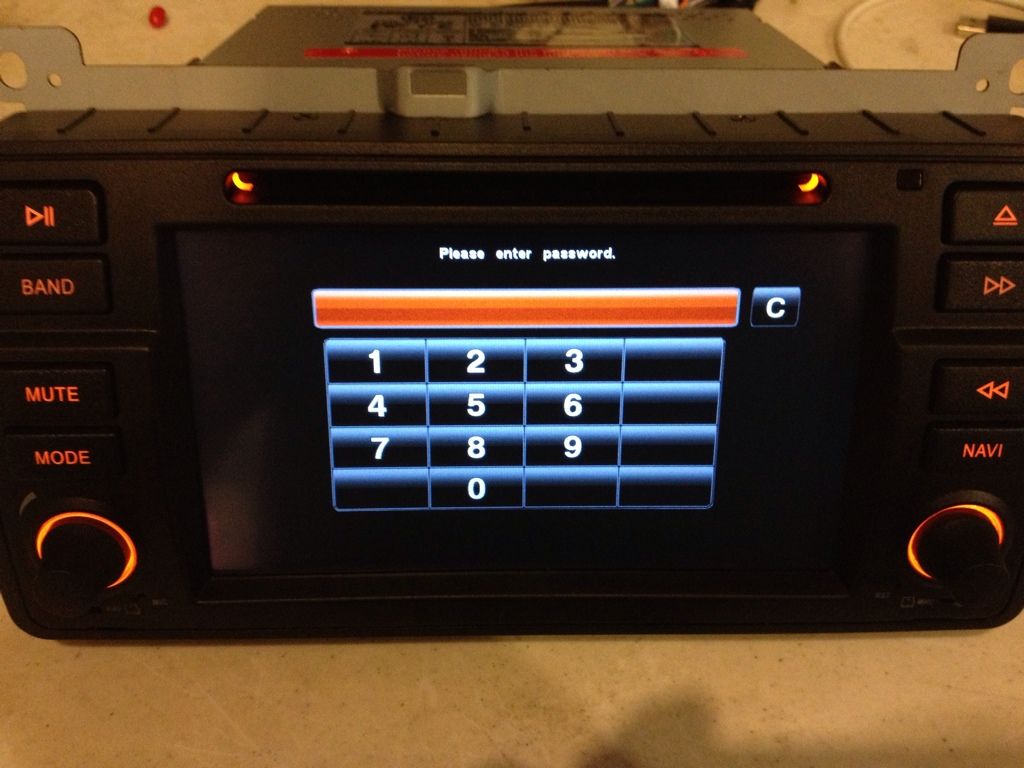 Improved Bluetooth Phone Integration:
Dynavin is still using the Parrot bluetooth system but has changed a few things.
Minor feature but your paired phone's signal strength and charge level now display at the top of the screen on the audio screens, (or at least it does with the phones Ive tried). Bluetooth streaming audio quality is now almost indistinguishable from being plugged in (although the D99 was pretty good too).
AND NOW A BIG ONE, those of you who have been following dynavin for a long time know that there has ALWAYS been an issue with using streaming bluetooth and the nav system at the same time, there were workarounds but basically you needed to plug in to use your phone for music when also using the nav. NO MORE! Finally you can stream your audio from your phone AND use the nav system at the same time.
New Touchscreen
Small change here, only a change in the sensitivity of the touchscreen. Looks exactly the same.
Etc...
Plus a bunch of small changes in the name of refinement and stability. None of this is some huge game changer of a feature, but it combines to make the units easier to integrate into a given vehicle, and ties up a lot of loose ends for a more satisfying user experience.
Ill be adding more pics and info to this post as it comes up.