As the title suggest this post describes how to retrofit the mfl buttons on a M3 steering wheel (from what I've seen it should be ok for the other types of steering wheels too.) for E46 models from 6/2000 and onwards.
The parts needed are the following:
1)steering wheel cover with the buttons (can be found on ebay for about 50-60 euro)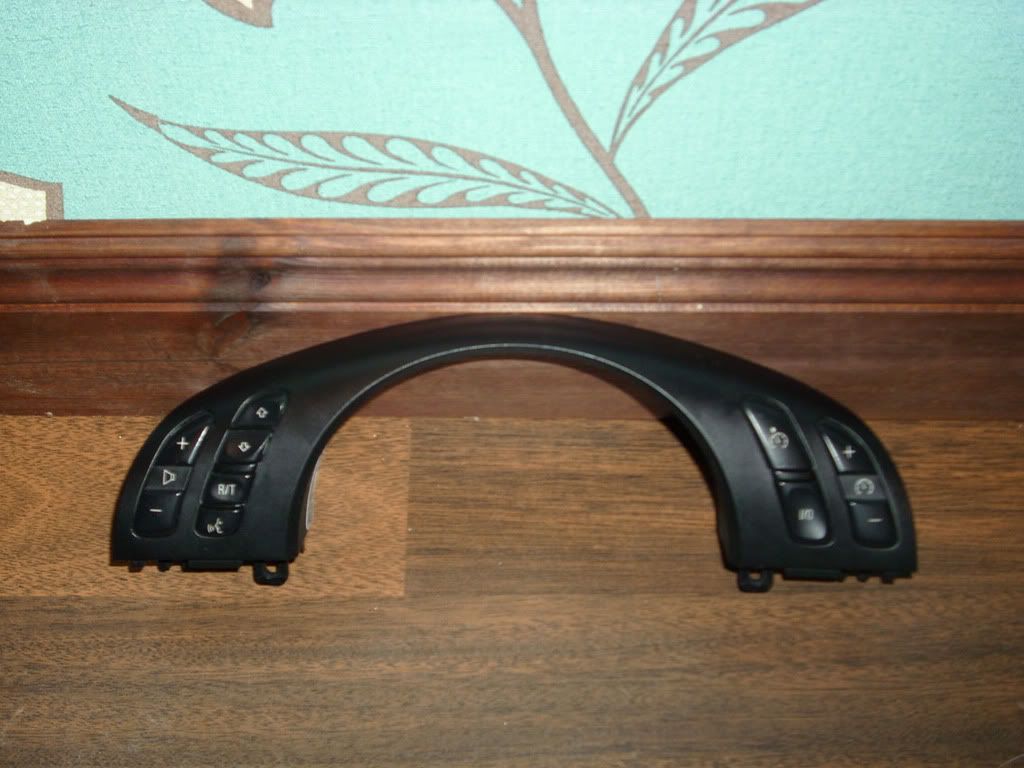 2)cable set (part no. 611200160120) (about 22 euros from dealer in Greece)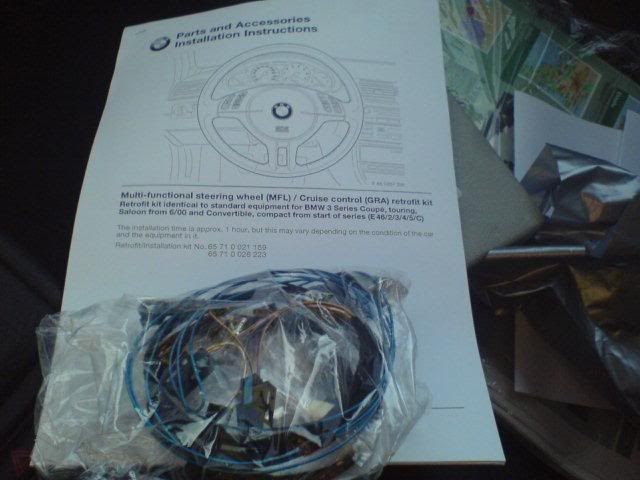 3)The little cable that connects the the buttons to the steering wheel slipring (about 24 euros from dealer in Greece, but I made it myself and the cost was 3 euros
)
There is also an option to buy the whole kit from a dealer (it costs 185 euros in Greece)
We also need the official BMW pdf instruction file which can be found easily if you google it, or I can email it to anyboy who needs it
Sooo lets start....
First of all we have to disconect one of the poles in the battery (be very carefull not ot forget to do it, cause you might end up with an open airbag on your face)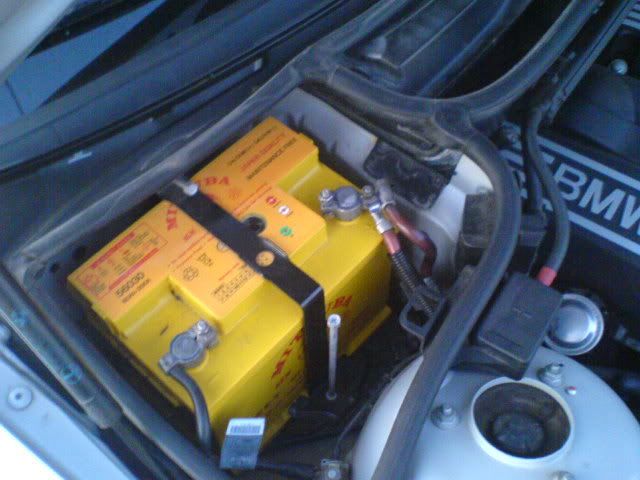 Having done that, we now can remove the airbag unit from the steering wheel. The airbag is kept in its place by 2 springs. On the back side of the wheel there are 2 holes. If we use a flat head screwdriver we can push the springs (one a time) by inserting it in the hole. If we push hard enough and pull the airbag with our other hand, it will come off.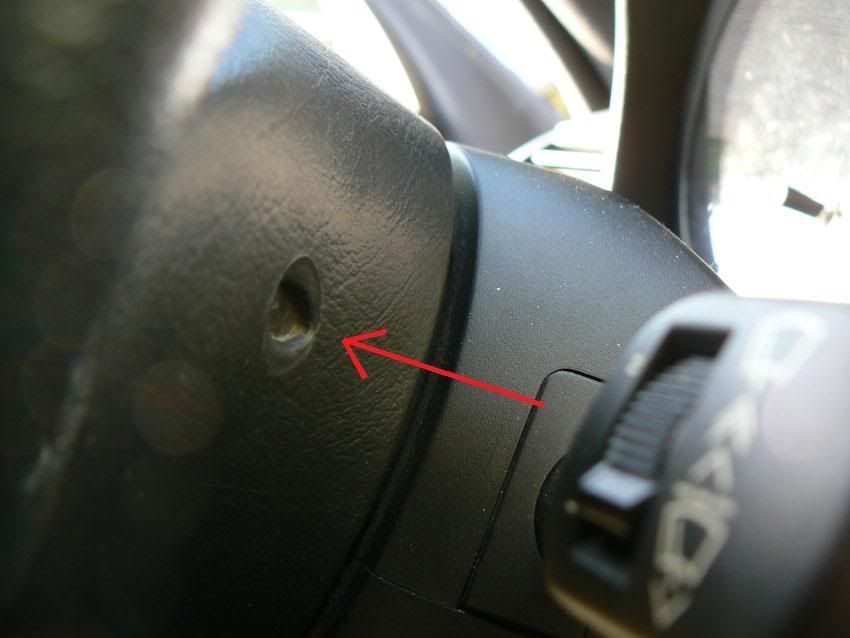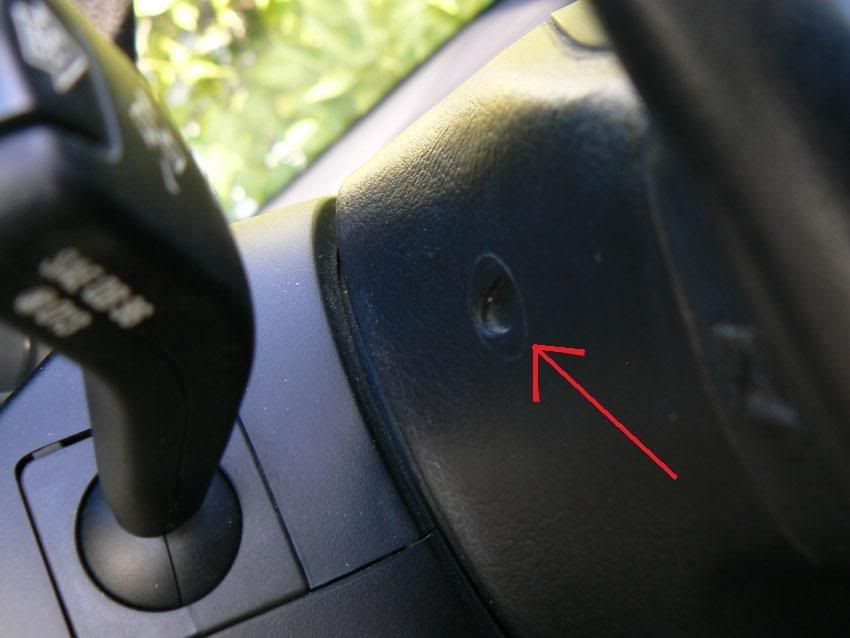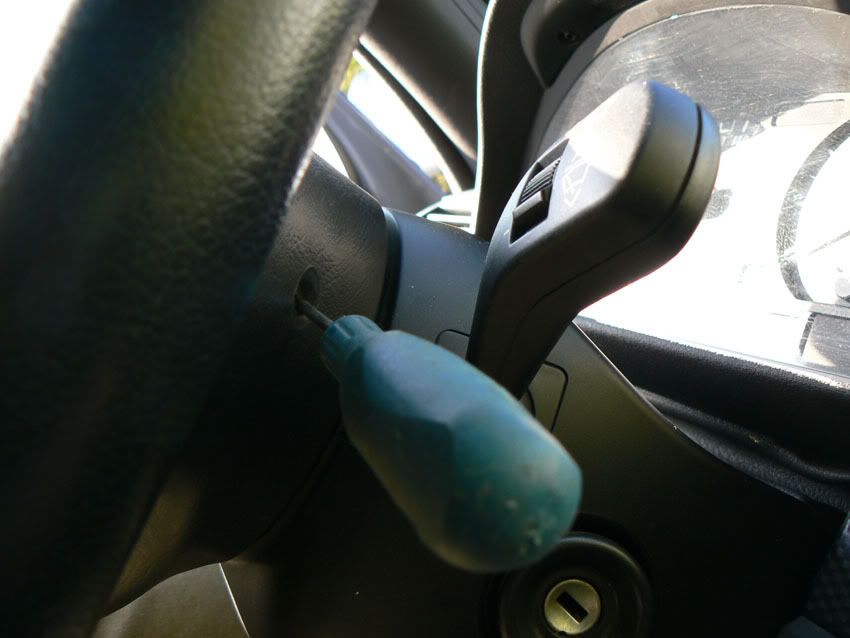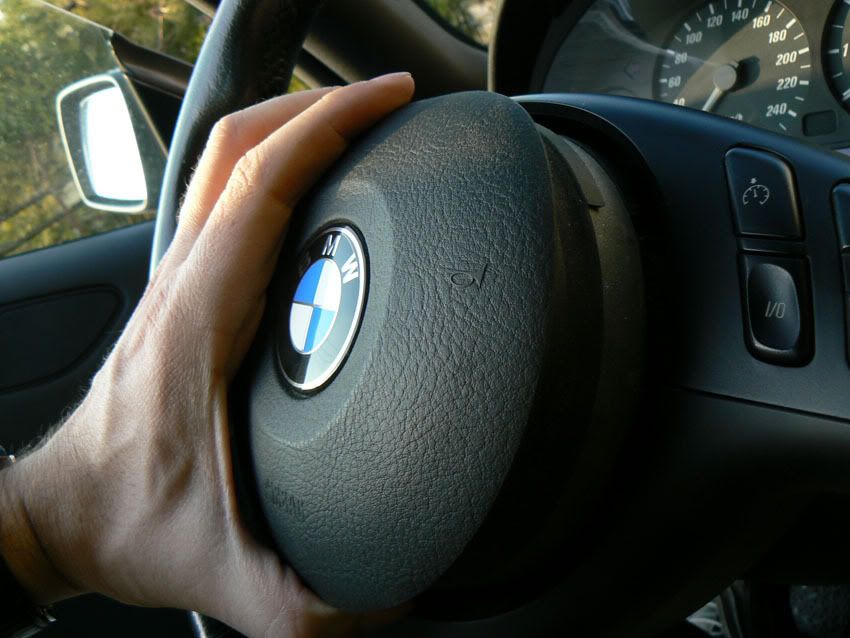 in the following pic which was taken after I removed the airbag, we can see what we have to push (you can see the tip of the screwdriver through the small hole).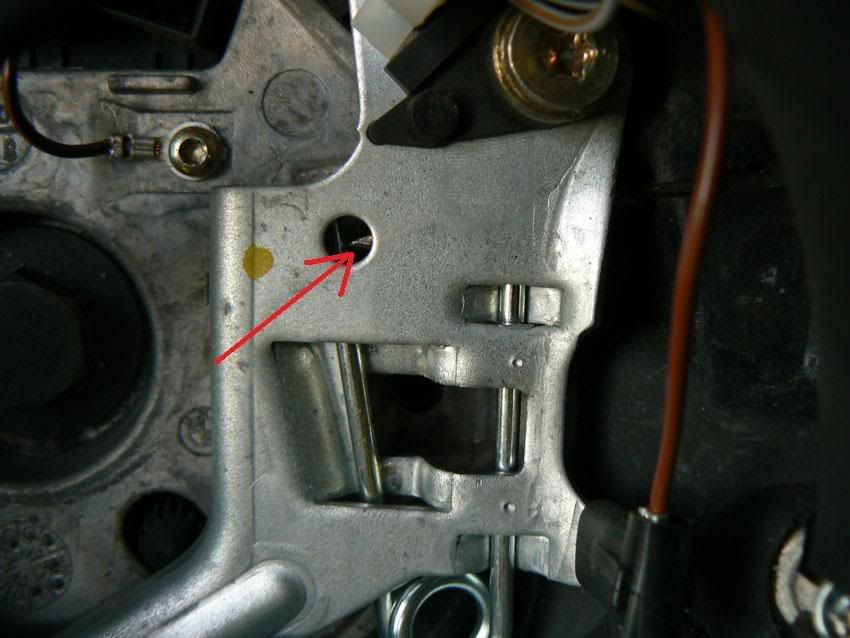 Having taken out the airbag we need to unplug very carefully the 2 plugs on the back side. Be very very carefull with the clips because they look very fragile.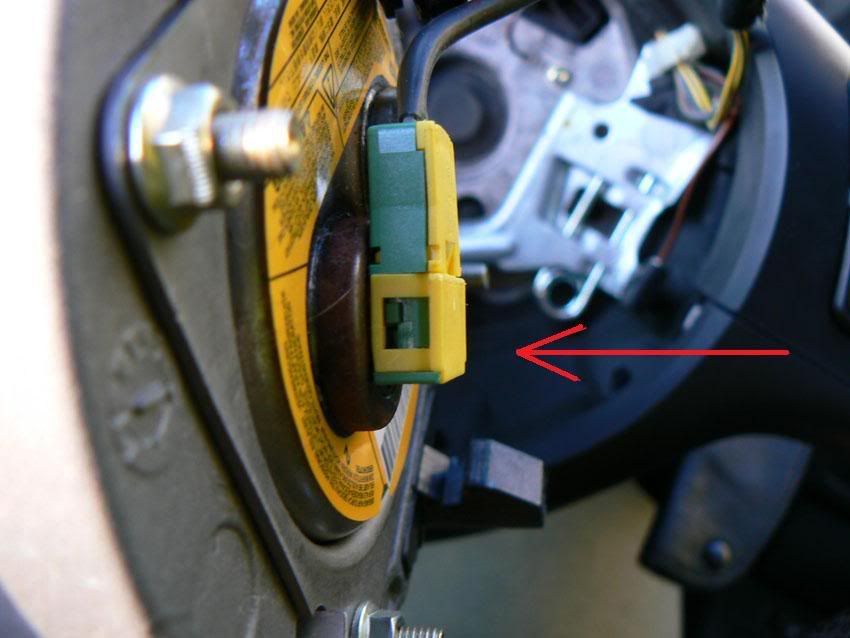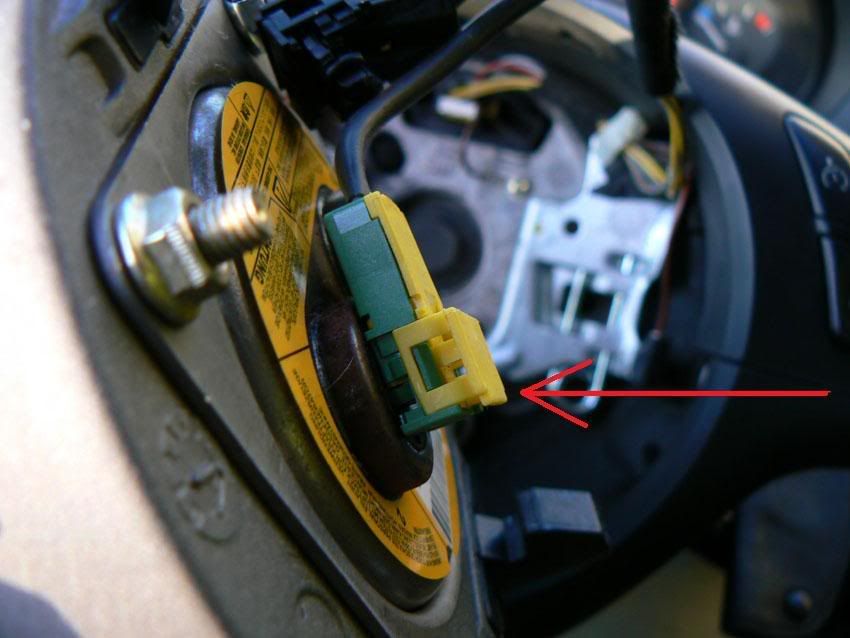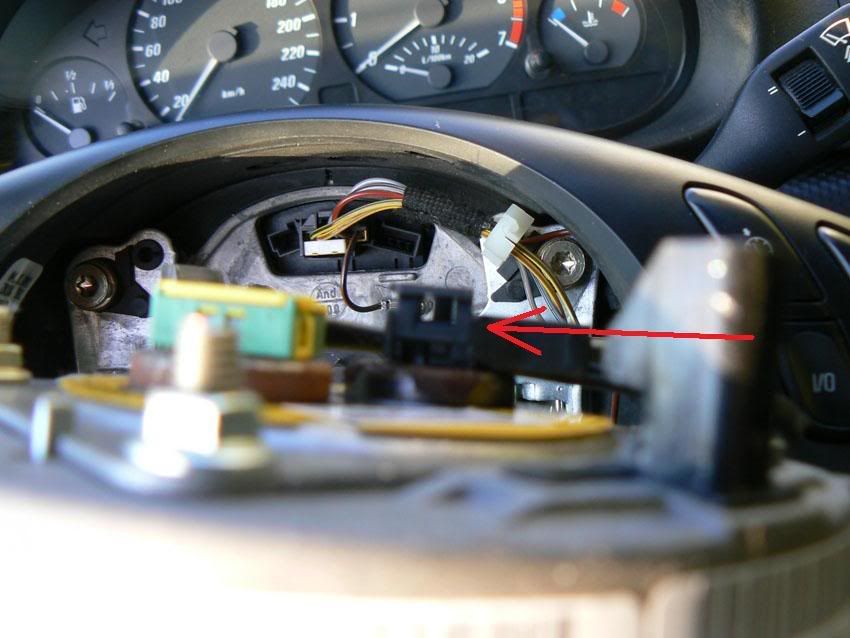 Now we need to remove the plastic steering wheel cover. We first remove the 2 inner screws and then another 2 which are on the back side of the steering wheel exactly oposite to the M badge.