RDC System (9/1999 - 9/2003 E46)
uses valve stem pressure radio sensors in each tire and a RDC module and console switch button that ONLY resets and calibrate the sensors.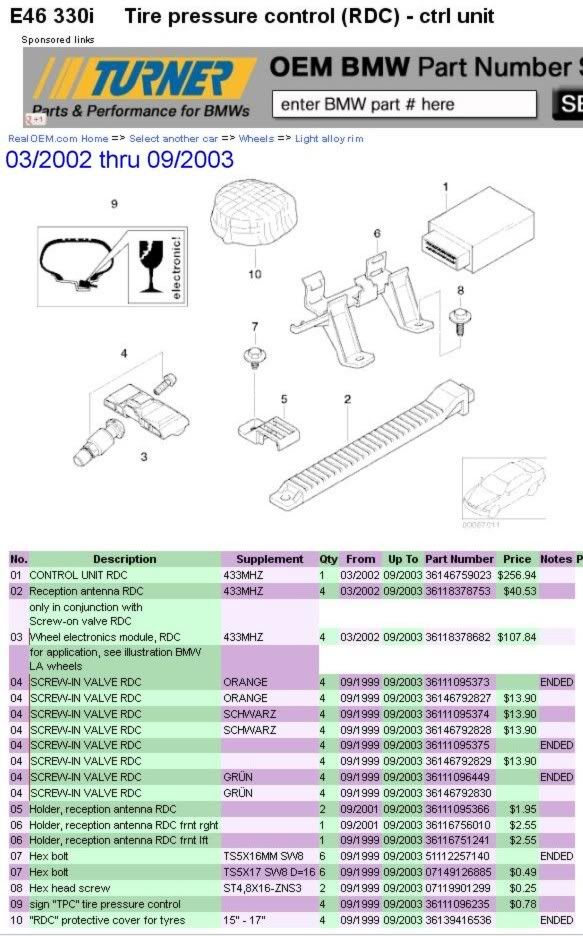 TPMS/RPA Systems (2003 - 2006 E46 and all year M3)
uses the existing ABS/DSC/Wheel Spin Sensors and a control module to determine when a tire is low on pressure. The TPMS button ONLY resets and calibrates the system.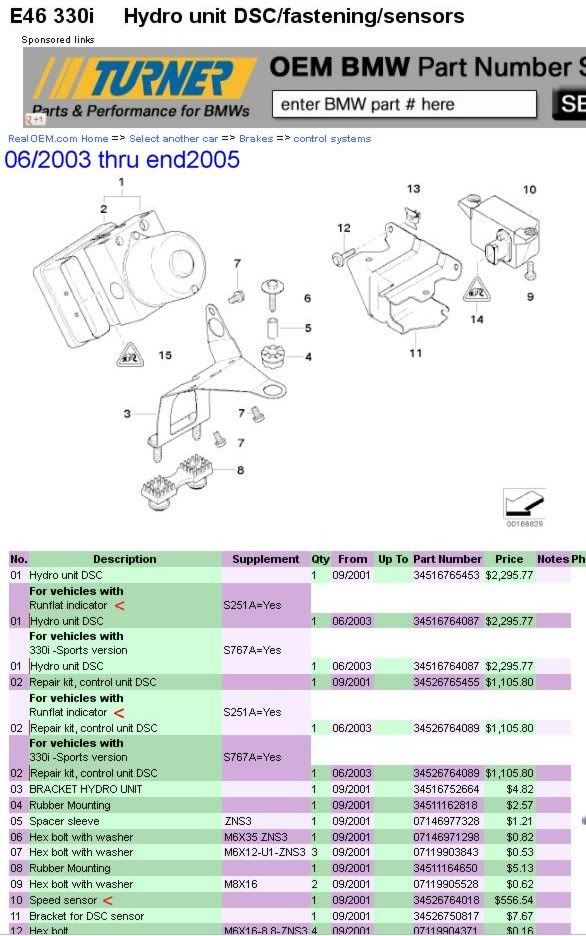 DSC/ABS/Wheel Spin Sensors as TPMS notifiers (all year E46s)
in the event you do not have an RPA or RDC kit in place the DSC/ABS/Wheel Spin Sensors can alert you of a flat or low/high pressure tire. I'm not sure if this would be a coded feature (that makes the system sensitive) or something it would just do on it's own assuming you have STOCK tires and rims inflated at factory spec pressures. The system realizes one wheel is spinning differently that the other three and alerts the driver by constant flashing of the DSC lamp during travel.
The two pictures directly below is what happened during a 543 mile trip back to New York City from Toronto, Canada last summer. My front tire got damaged during the drive and lost air and my DSC lamp kept blinking to let me know something way awry with one of the tires: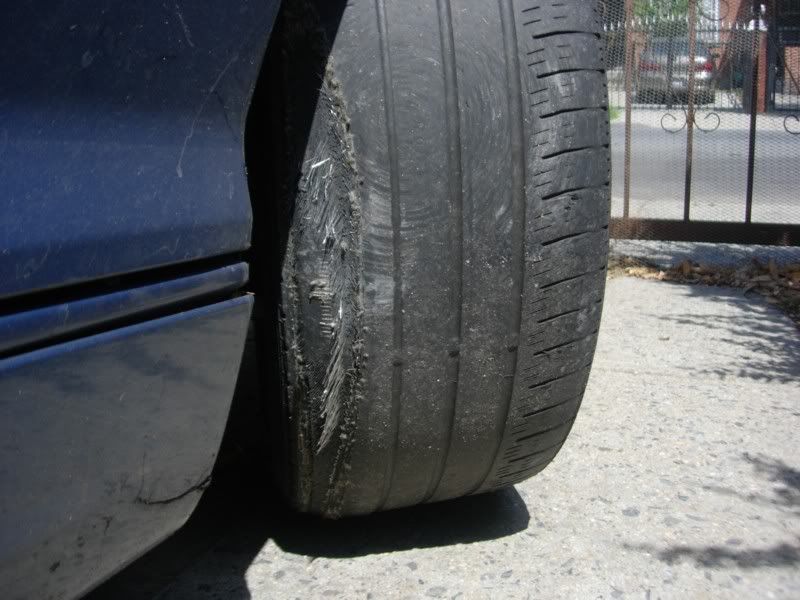 Below is EVERYTHING all the e46 manual booklets from 2000 thru 2006 tells us about the RDC and TPMS/RPS even the 2009 BMW E90 as well.

RDC SYSTEMS (1999 - 2003 E46 cars and 2006 to present E90 cars):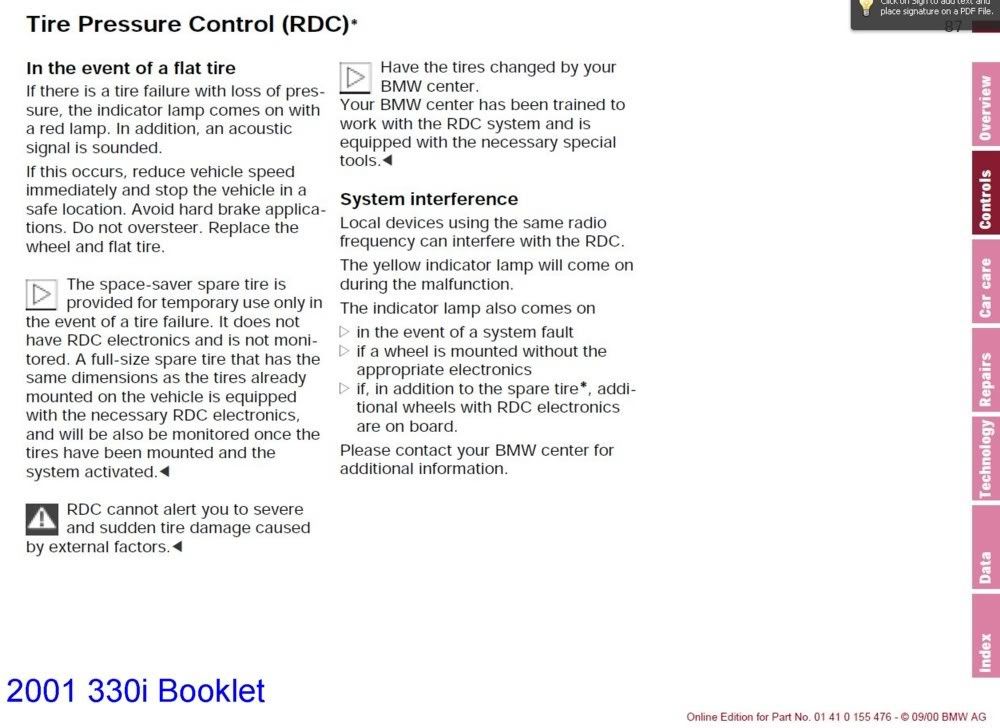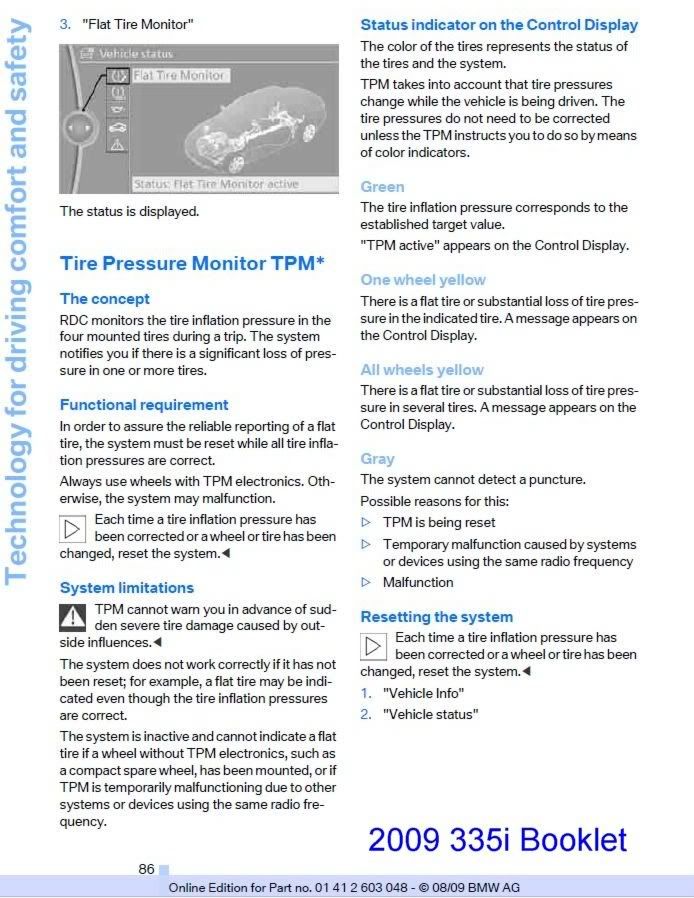 TPMS/RPA SYSTEM (2003 - 2005 E46 cars and all years E46 M3)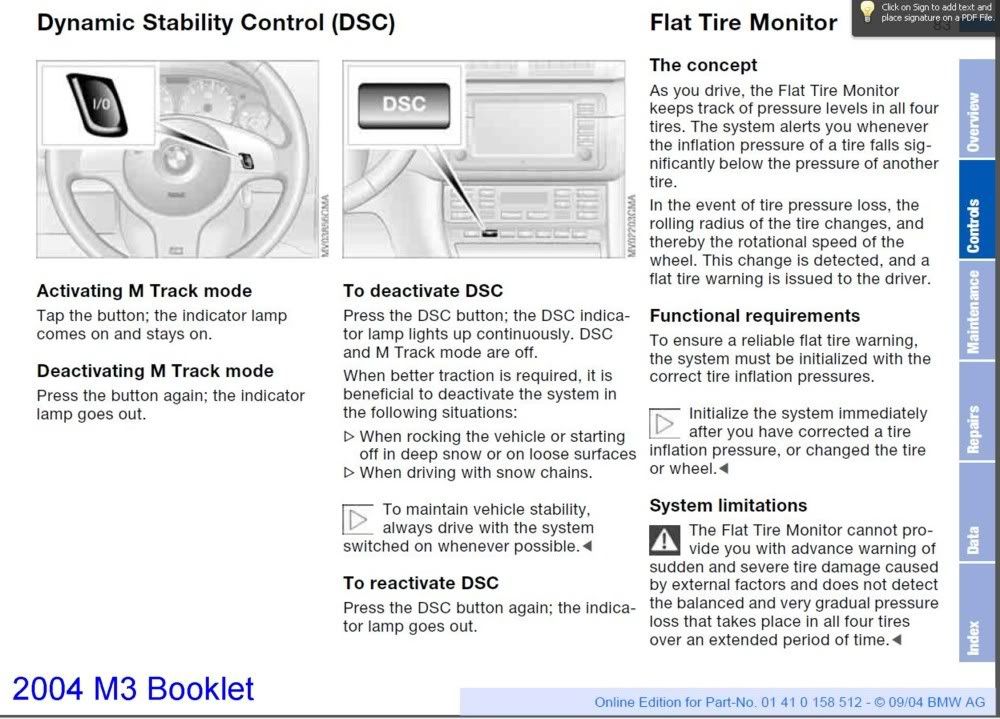 This is exactly what you will need to do for a full OEM RPA style factory retrofit and also a clear cut explanation of the difference between RDC and TPMS (aka RPA).
http://www.bimmerboard.com/forums/posts/179456
RDC retrofit kits can also be purchased from eBay as well but note that they will not be cheap and may not be sold in the entirety of the full kit needed to make it work in your car.
An alternative to the OEM is the well reviewed Orange Brand TPMS kits. They are the closest thing to OEM (in how they work and look), they relatively cheap and don't need coding and can be installed at your local tire shop during your lunch break.
http://www.youtube.com/watch?v=07jy4Rwn-zs