Hi,
I just saw a thread with someone wanting a general idea on how to replace your Oil Level Sensor.
Here is my DIY on how to do it.
I would say on a scale of 1 to 10, this was really easy to do. Maybe a level 2 just cause taking off the metal panel and then trying to re-install it by myself was a pain, but can be done alone.
NOTE:
My car came with a metal protection panel under my oil pan. If your car does NOT have this, you can probably skip to step 4.
1) Unplug your Car Battery.
Drain Oil.
Remove the front splash panel under your motor.
Pic of the front couple screws:
2) Pic of the rear couple screws that are attached to my metal protection panel. Also, remove the Access Door to the Oil Drain Plug (Circled in red):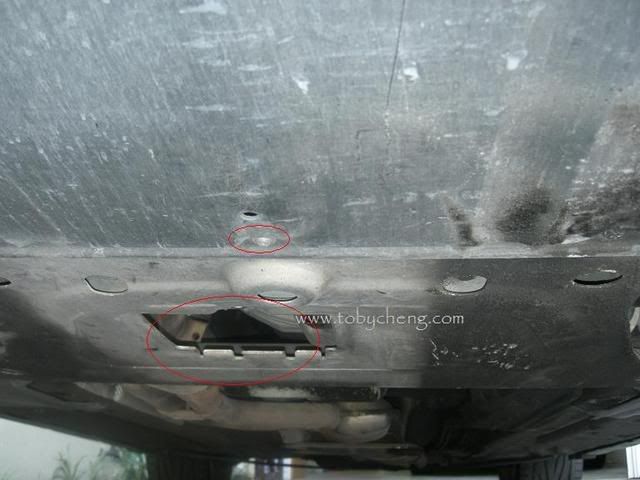 3) Now that the front is exposed, remove the metal protection panel (Circled in red). These nuts and bolts were a little rusty and needed some convincing to knock loose, but it's not too bad. CAREFUL, it's a little heavy and will drop!! I supported it with my leg. When re-installing, I used my jack to jack it up into place and then easily bolted it in.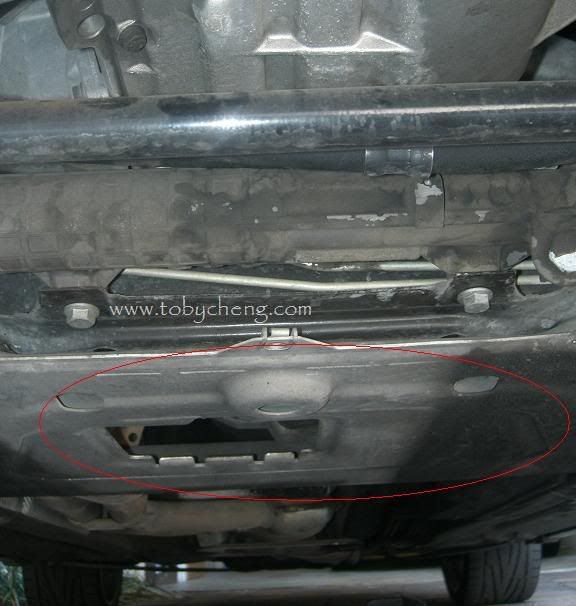 4) Here is a pic of the Oil Level Sensor in comparison to the Drain Plug. My splash panel is on the floor.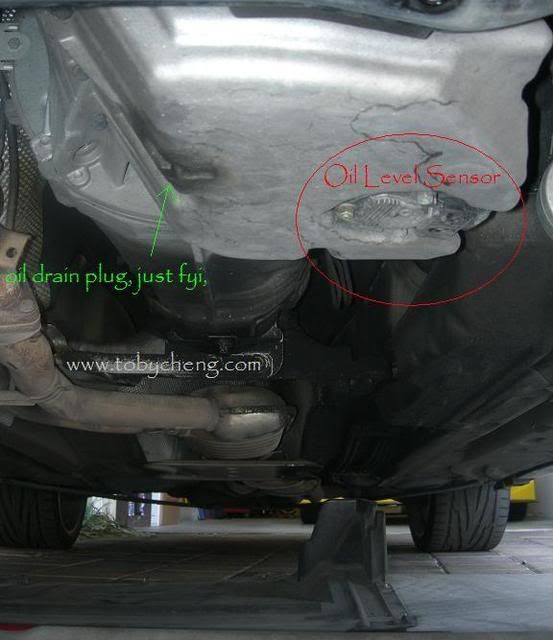 5) One more pic for you of where the Sensor is in comparison to the Drain Plug:
6) First, unplug the sensor. Then, remove the 3 nuts holding the Oil Level Sensor on: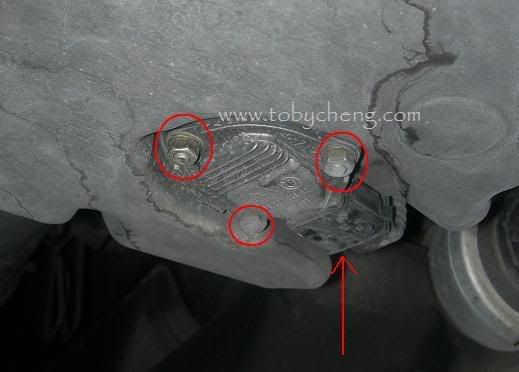 7) Here is the sensor removed. Now all you have to do is reverse the steps with your new sensor and you're done!! I tightened the new sensor at a tight, 6.5 - 7 ft. lbs.
8) Have a beer and feel good about doing something today.