Discussion Starter
•
#1
•
Alright time for my E60 Shifter DIY!
Well I was getting super tired of the 10 foot throw on my factory shifter so I went for the very well known E60 shifter... and man what a difference!!!! :thumbsup:
I can not recommend it enough. The throws feel about 45% shorter, making it so easy to get throttle happy.
Alright soo.. Since I was going in there I didnt just order the shifter. I got all new bushings throught out the selector shaft and idler bracket. Here's all the parts I bought and BMW genuine part numbers.
All my Goodies!!!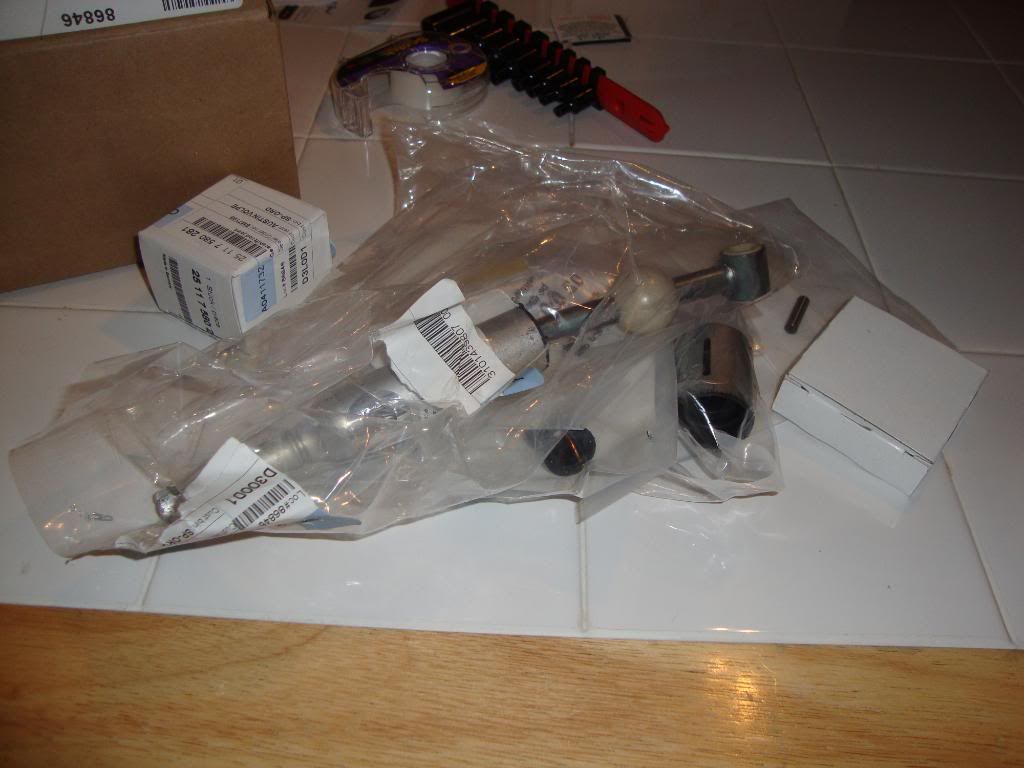 25-11-1-469-397 Shifter Ball Mount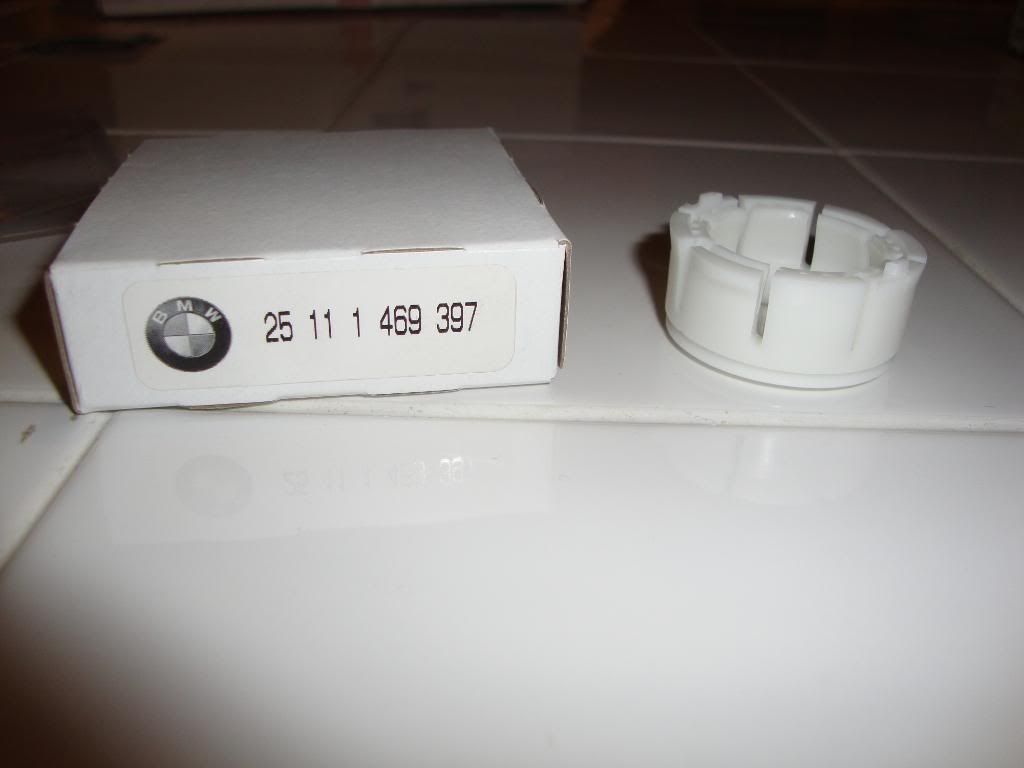 25-11-1-222-015 Shifter Idler Arm Rear Mount
23-41-1-466-134 Dowel Pin
25-11-1-220-439 Nylon Washers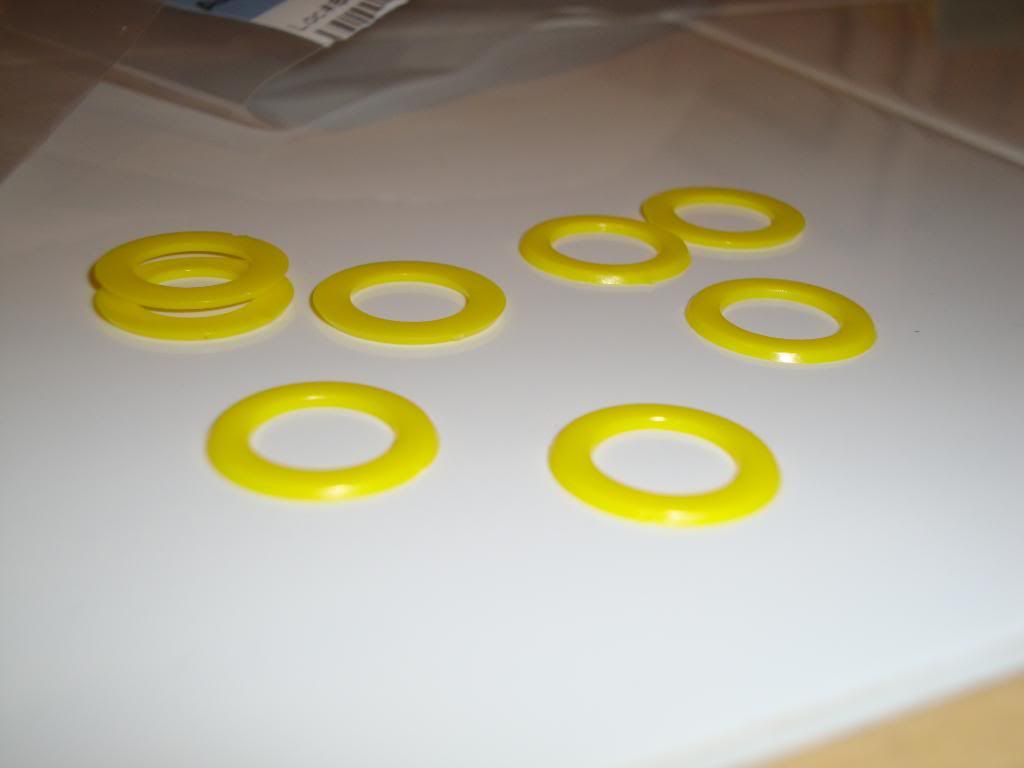 25-11-7-519-669 Shifter Idler Arm Trans Mount Bushing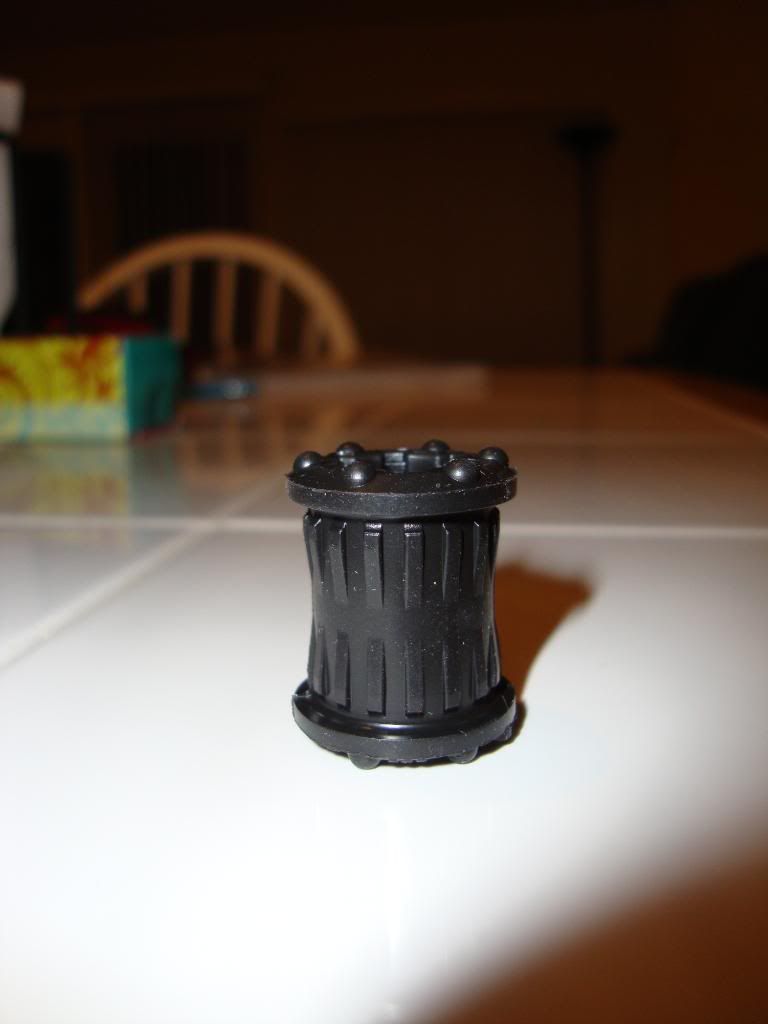 25-11-7-546-373 E60 545i Short Throw Shifter
25-11-7-580-281 Gear Selector Input Shaft Joint
Now at the very least replace the shifter ball mount when your in there. the second best thing to replace is the gear selector input shaft joint. It has a piece of foam in there that puts pressure on the ball at the tip of the selector shaft rod. Cars with more miles on them wont even have any foam left because the foam breaks down after a while, which gives your shifter a lot of play.
Okay time to get to work.... I ordered my parts earlier in the week at work and the last bushing got to me mid friday and I had plans after work so I dint have time to put it in at work... I was a little eager so I did it at home
Which makes for a better DIY for most people who dont have access to lifts.
Now I did this the way BMW official procedures are. Which is the way I am used to doing it because of work. Now this involves droping the exhaust and front part of the driveshaft and removing the trans mount. I've seen people work around the drive shaft which is doable for just the shifter, but if you plan on changing more bushings or seals then this is a better way to go, nothing beats accessibility. BMW does a fantastic job of making their exhaust systems easy to remove so it isnt to bad. Keep in mind I have a 2003 325i sedan so somethings such as bolt sizes or style of mounts may be different on your vehicle.
Okay now lets get to it!!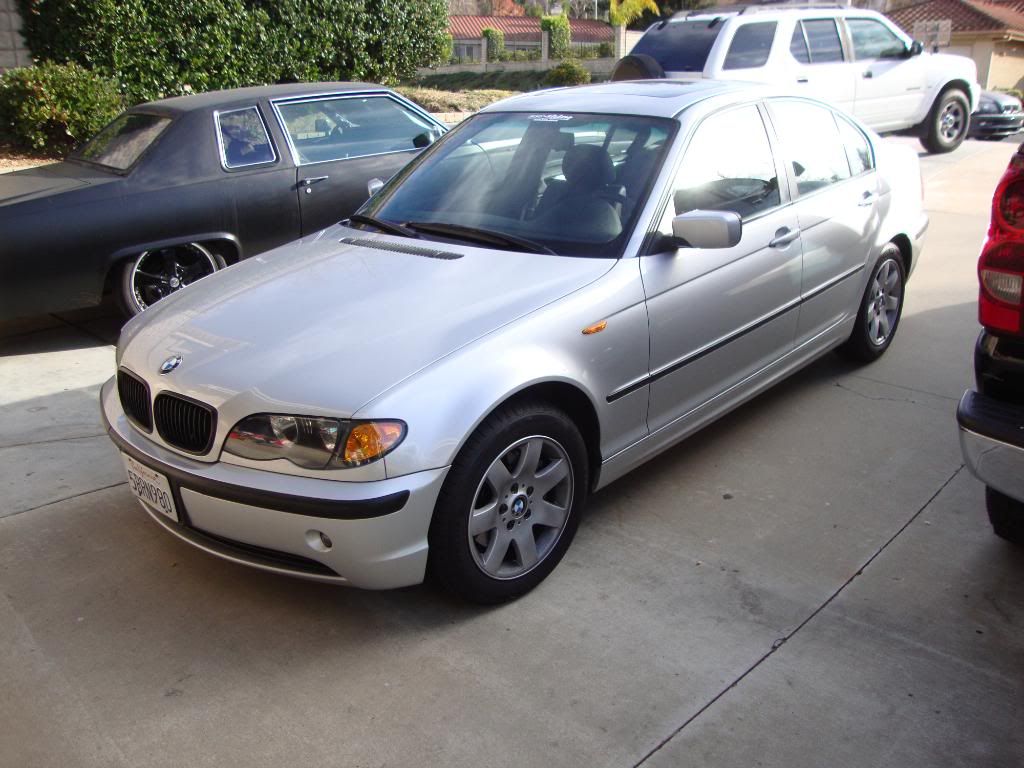 Step 1.
Jack your car up. Get it nice and high on jack stands, Safely!! The rear needs to be up a little just so you can rotate the driveshaft to access the drivesaft bolts, and the wheels can spin freely as you rotate it.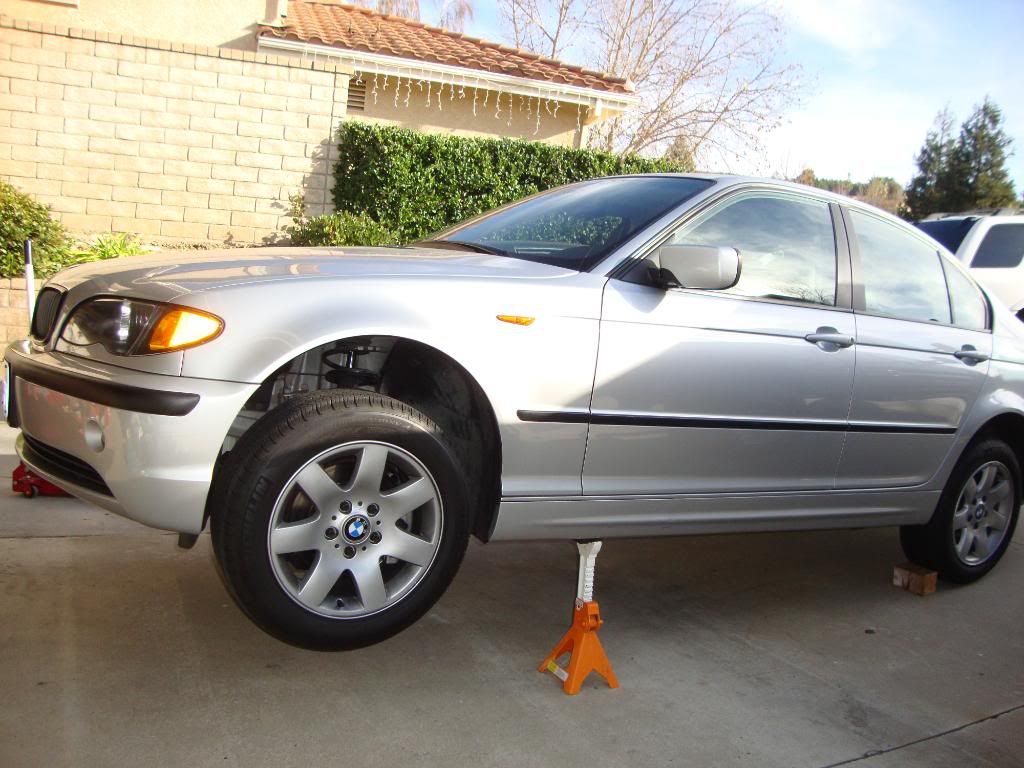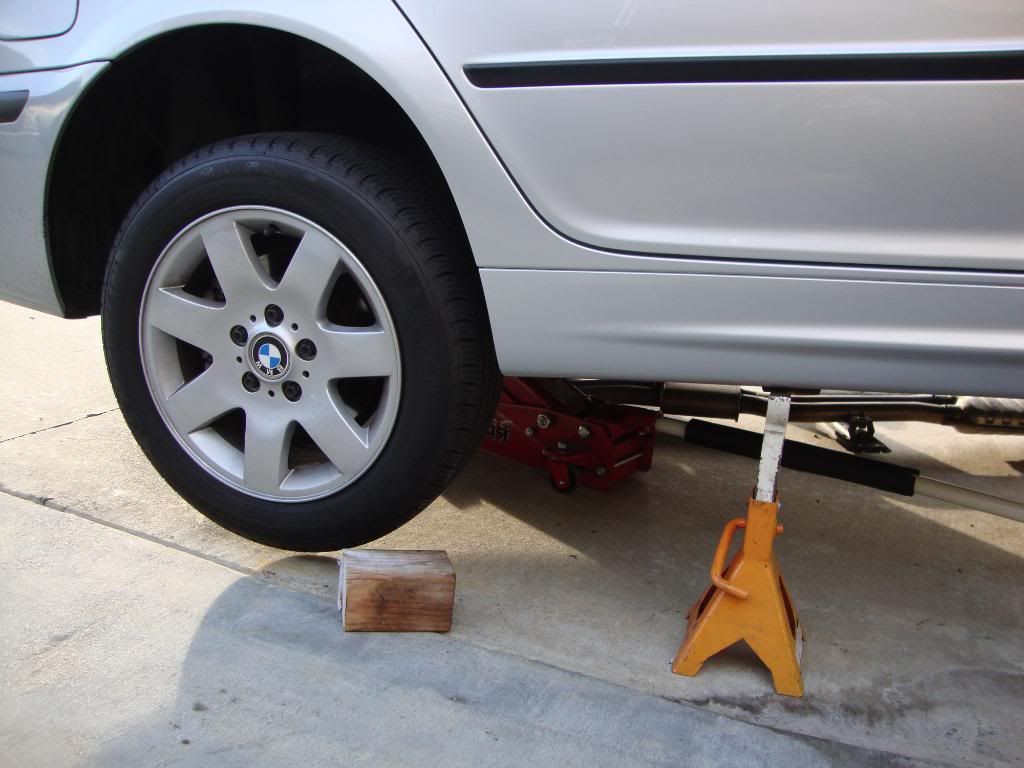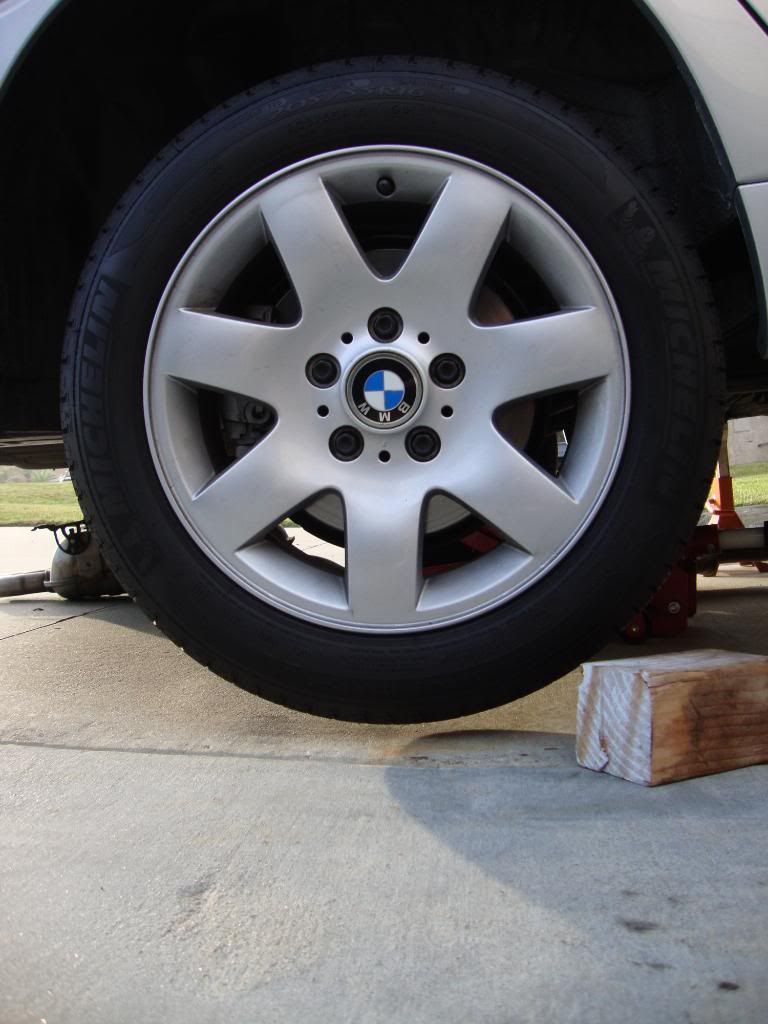 Step 2.
Remove Exhaust.
There are a total of 17 fasteners you will need to remove to be able to get the exhaust out.
4 - 15mm Nuts at the Exhaust Manifold Flange
1 - 13mm Bolt through the clamp at the rear trans Exhaust Mount
8 - 13mm Bolts on the 2 reinforcement plates towards the rear of the Exhaust Tunnel
4 -13mm nuts on the muffler mount. (2 per side) of exhuast
Now for rusted bolts like the ones that I bet are on your exhaust manifold flange, you will want to cover the exhaust studs with some good ol WD-40 to break down the rust and help the nuts come off as easy as possible. You dont want to snap the exhaust manifold stud cause the nut is siezed on there... Ask me how I know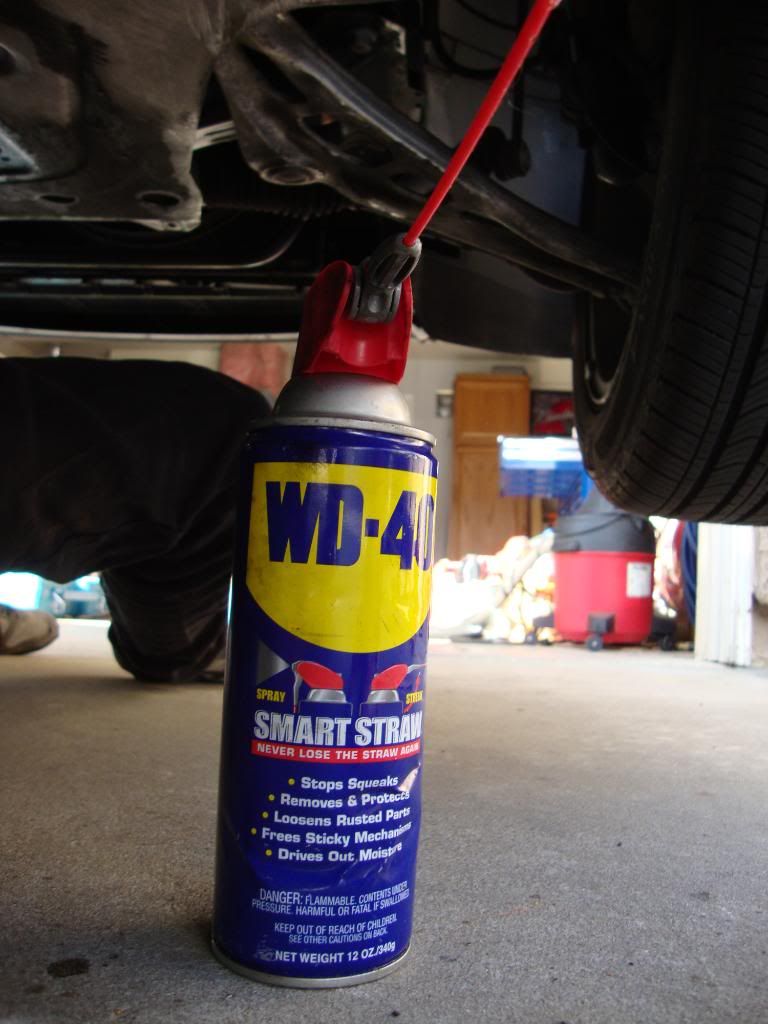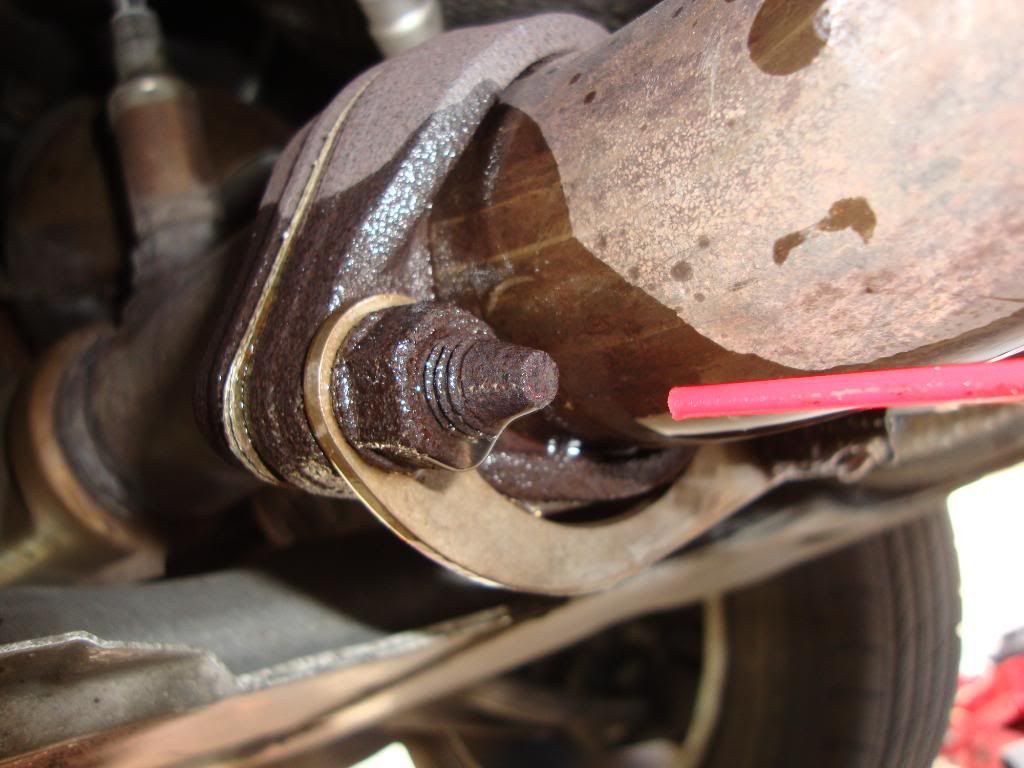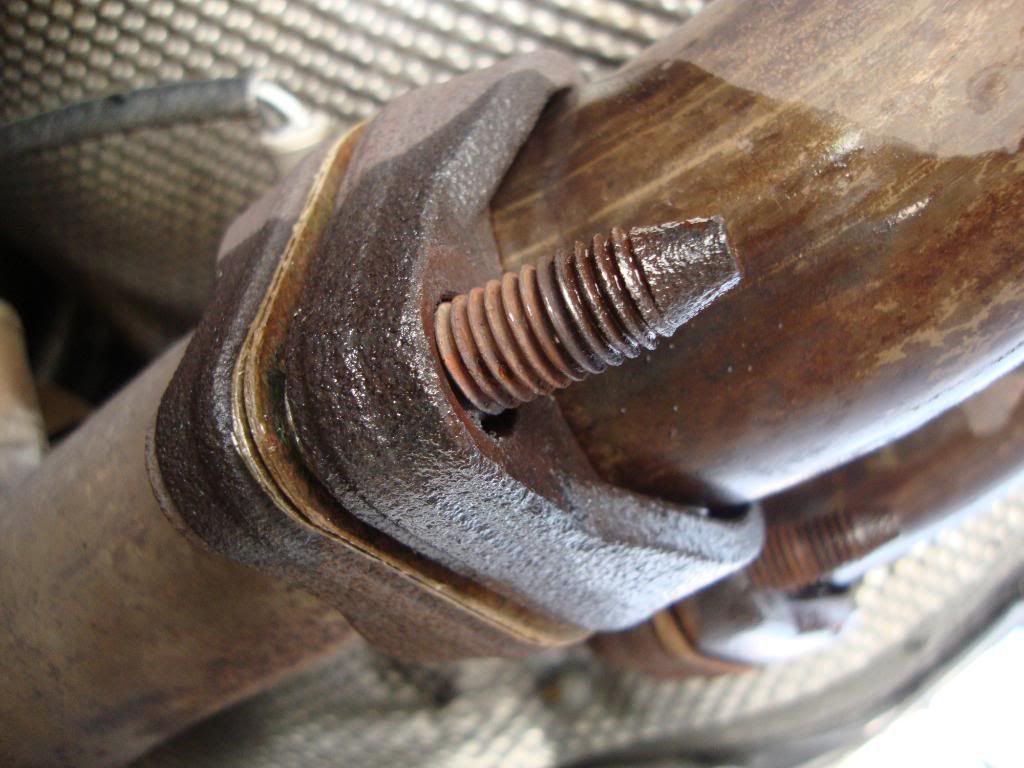 Same goes for the bracket at the rear of the transmission. give this bolt a good spray of WD-40 and take her out.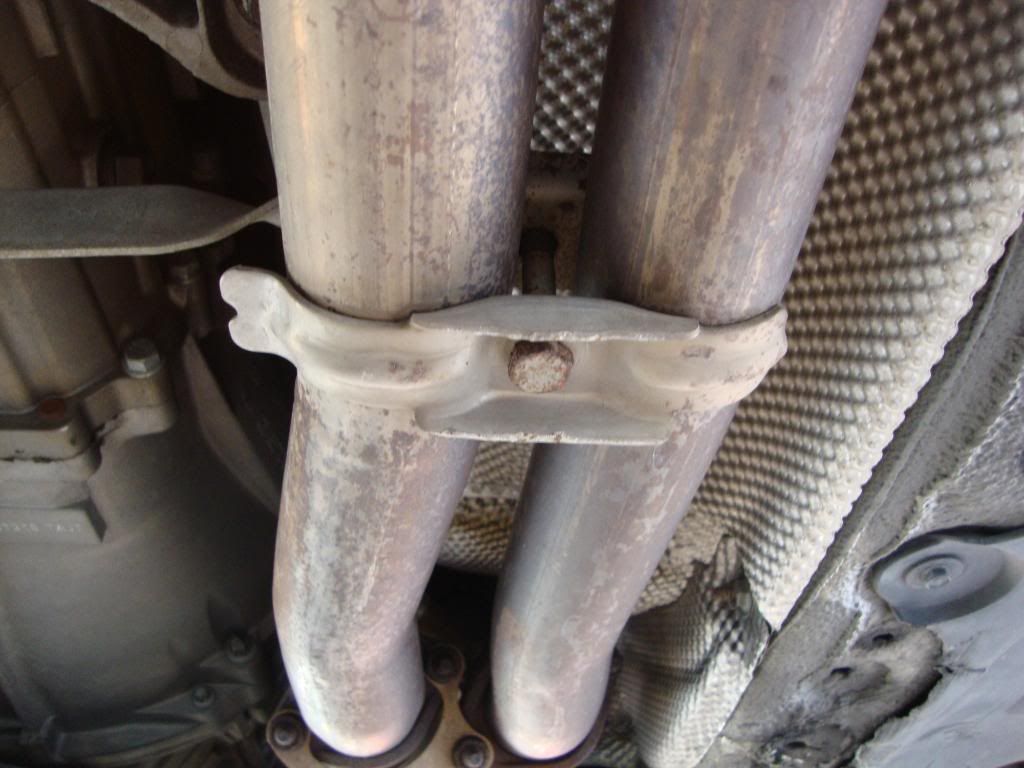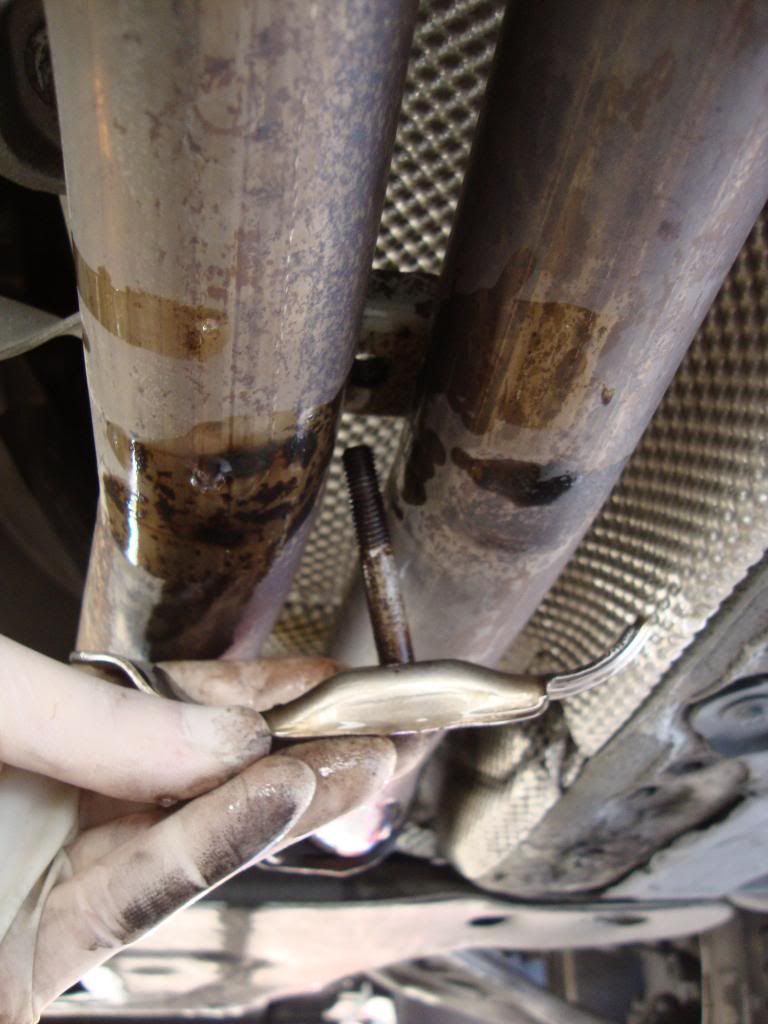 Now the exhaust is mounted to 1 reinforcement plate toward the rear of the exhaust tunnel. but you will need to take out both of the plates to drop the exhaust down.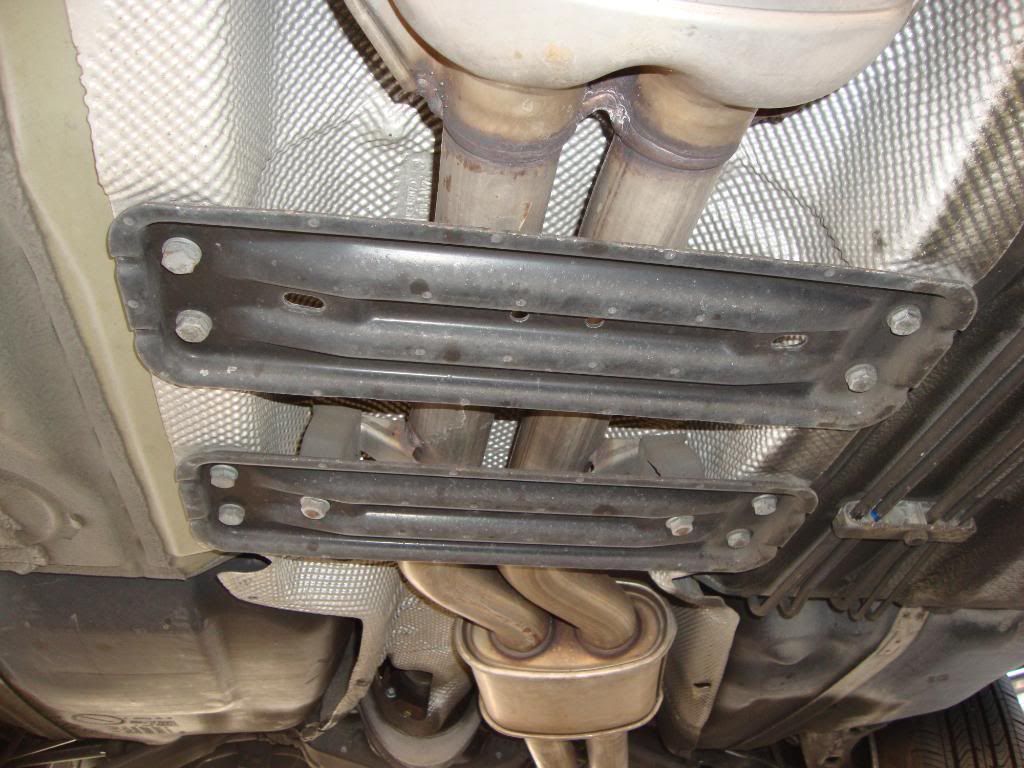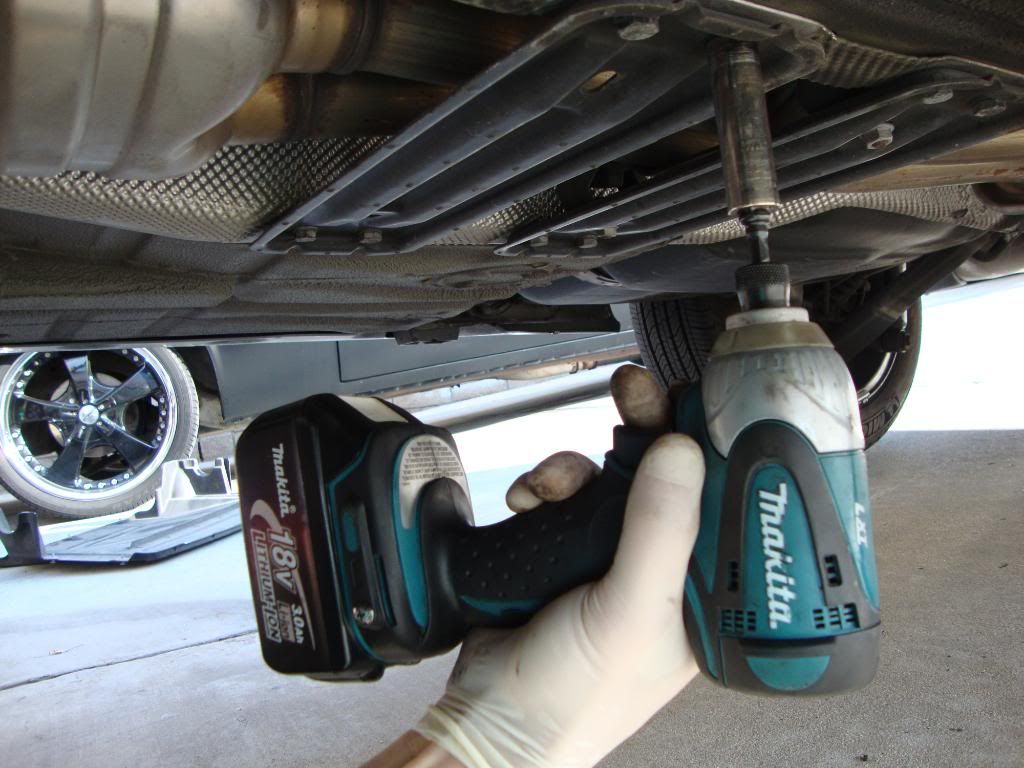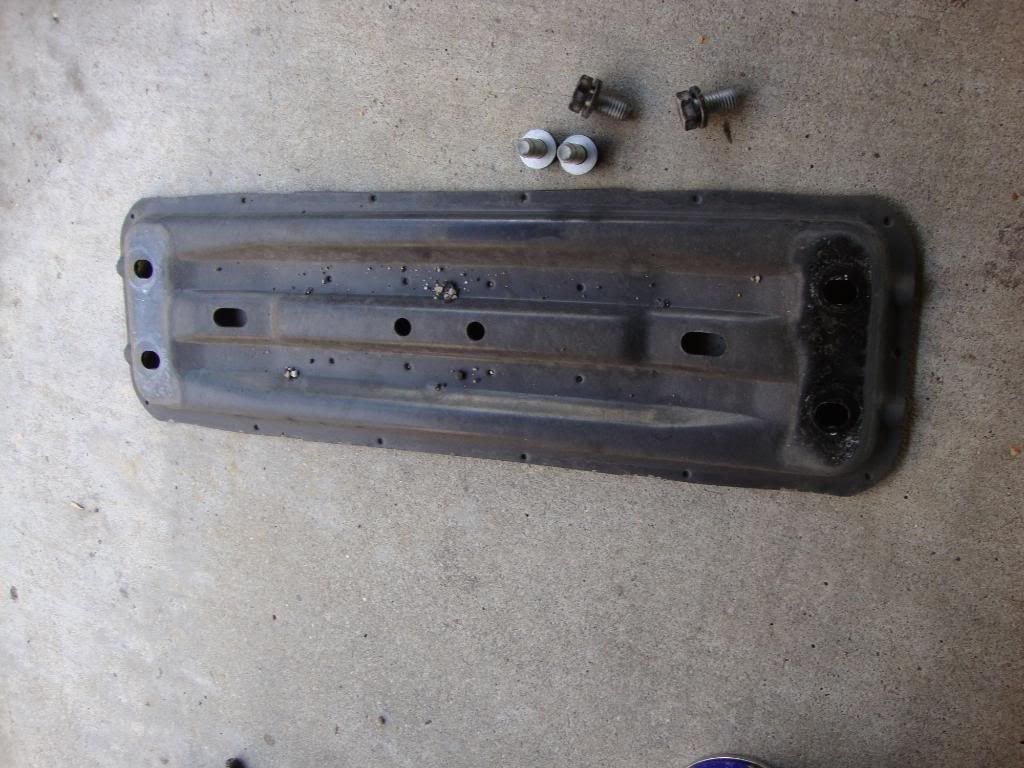 Now before you go any further, go ahead get a spare jackstand and put it under the exhaust around the resonator area to support it as you remove the last 4 nuts at the muffler.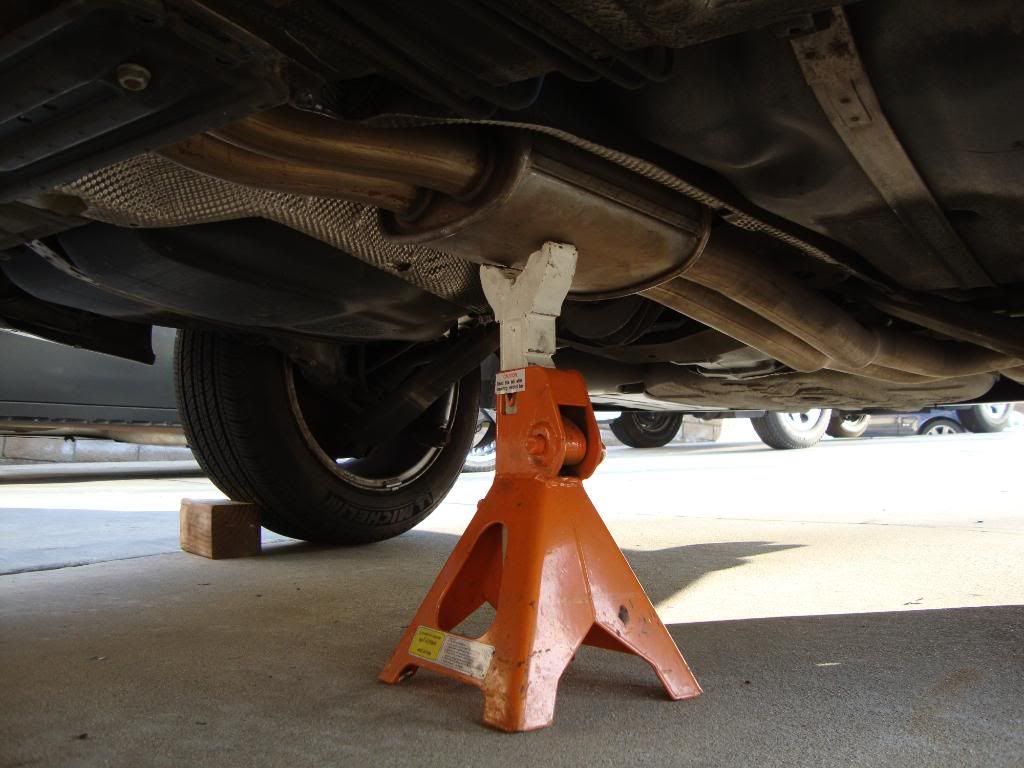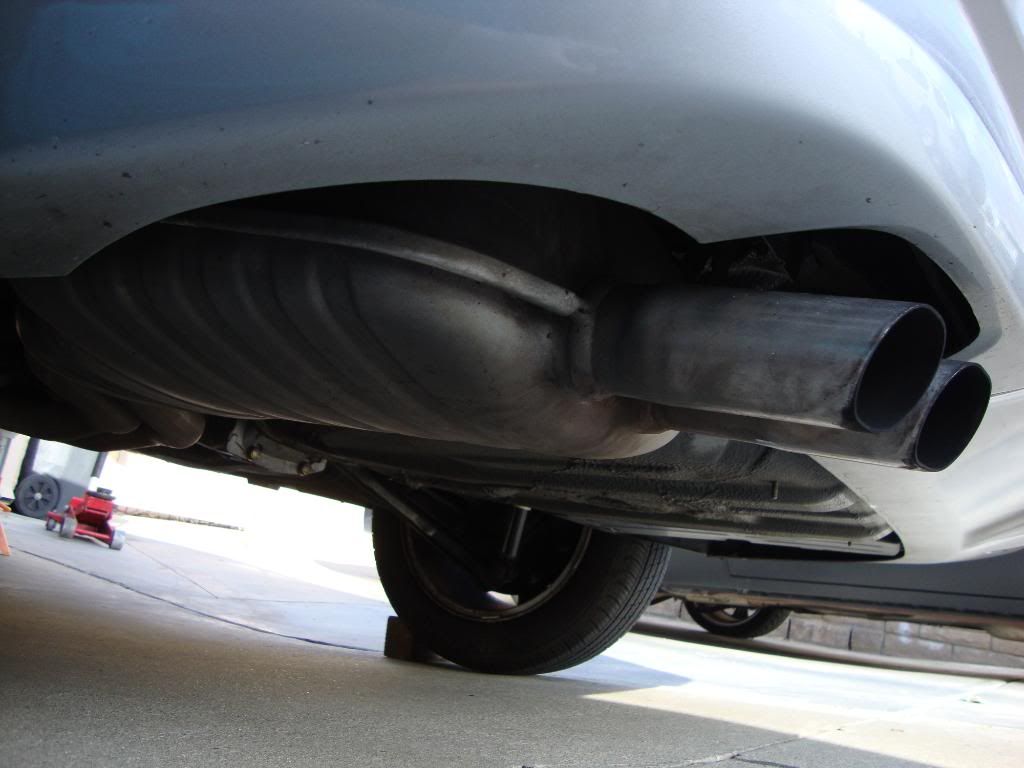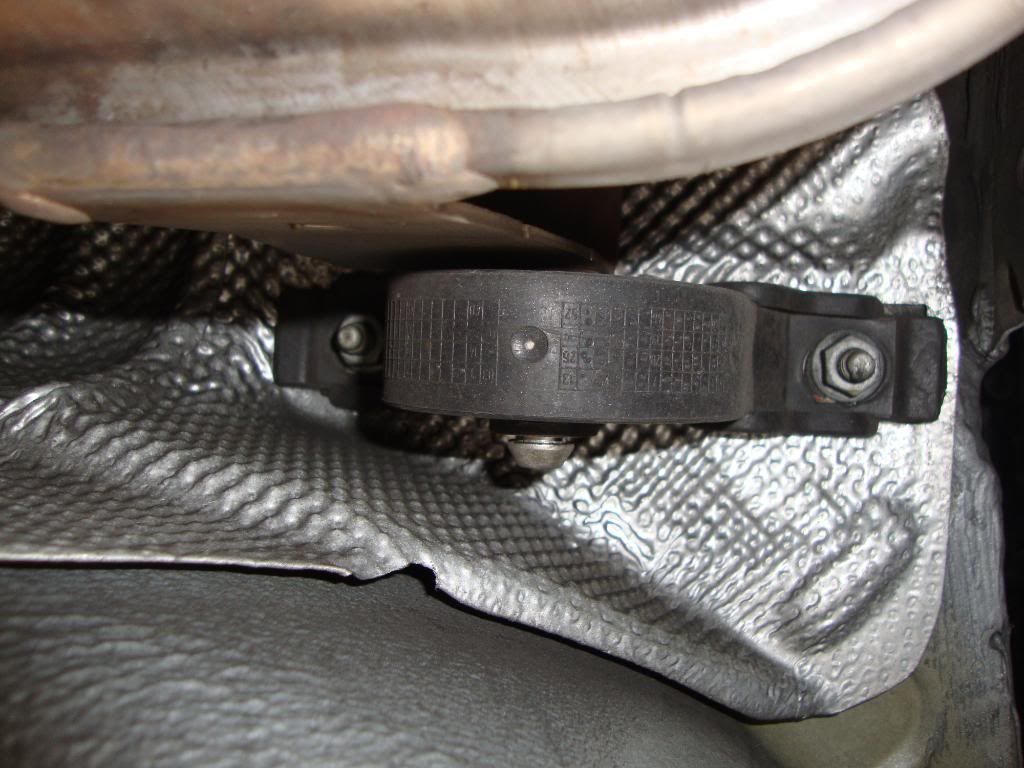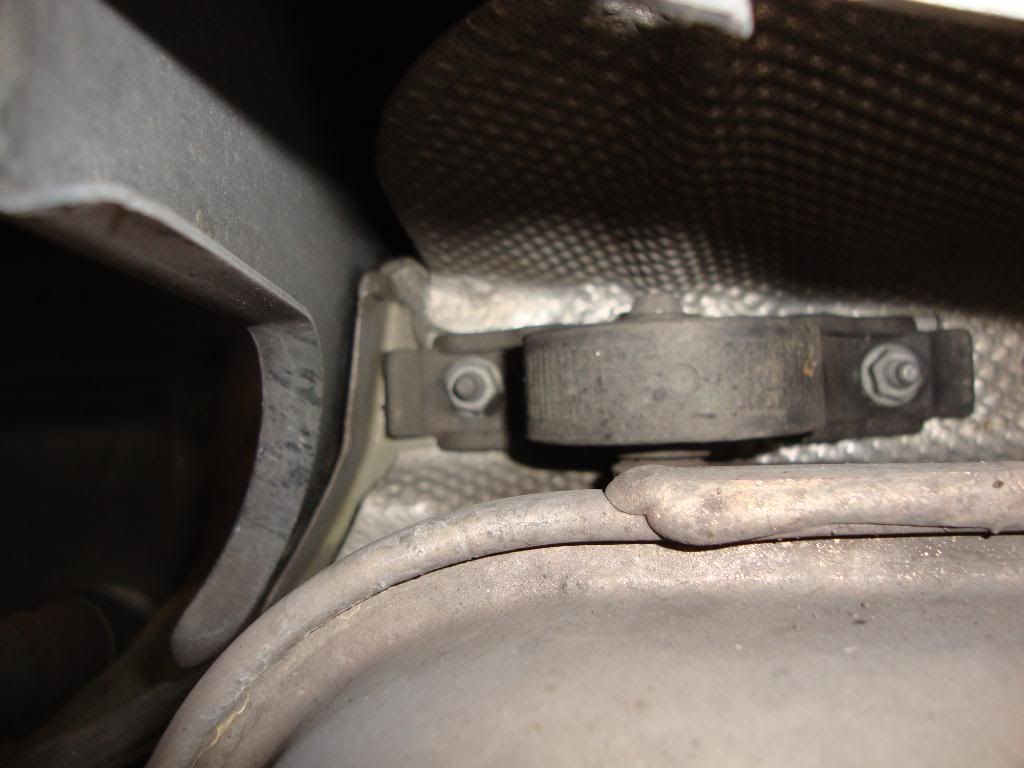 Now Brace yourself, once those 4 bolts are removed, you just gotta dip the muffler down a little bit and pull the exhaust back so it slides off the flange studs then set her down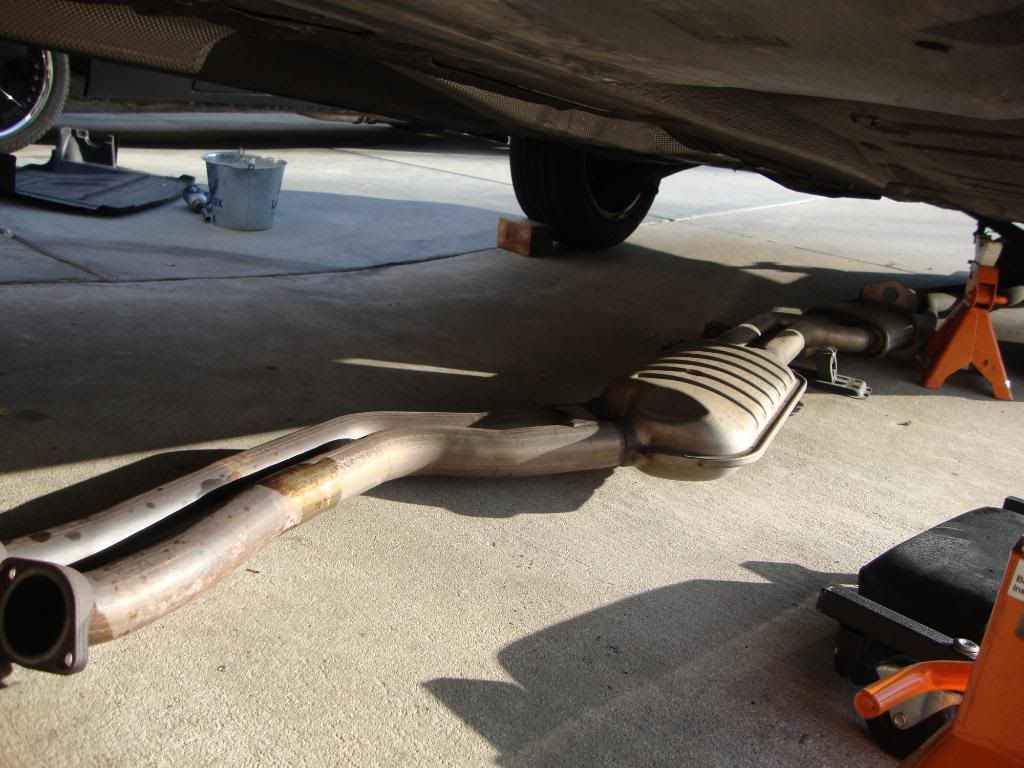 and boom thats that! wasnt to bad right?